Yo Ho Mateys! The boys and I hosted a fun Jake and the Neverland Party last week. We invited their pirate crew over for a fun day filled with pirate grub and #DisneyKids themed activities. Thanks to Mom Select and Disney for sending me all the essentials for our buccaneer bash, we had everything we needed for a fun Disney celebration.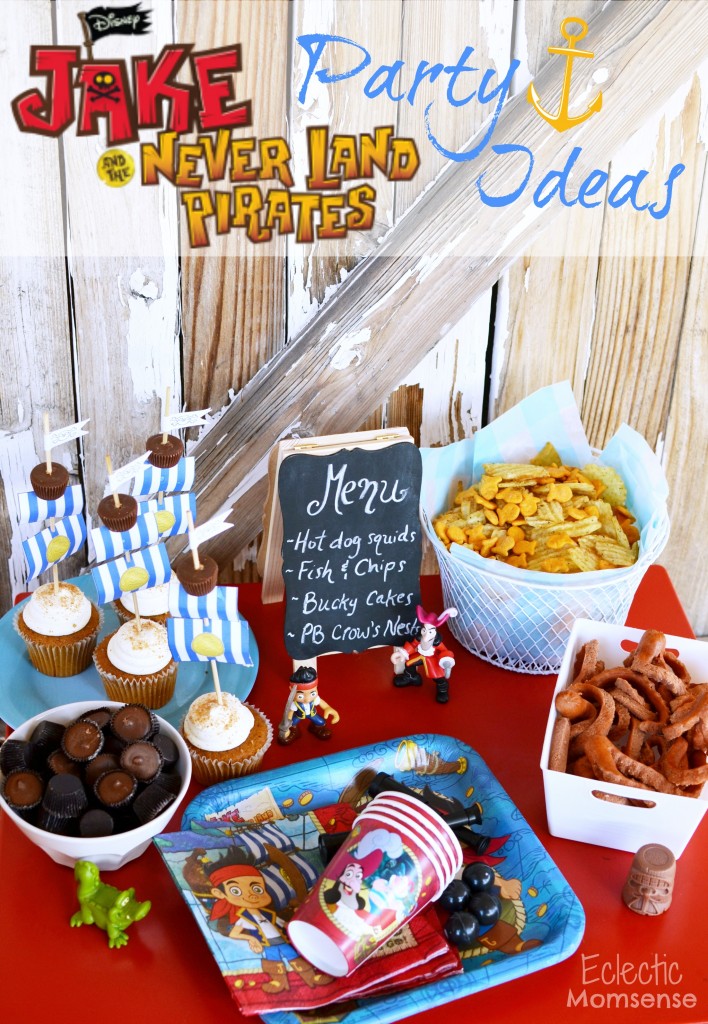 We kept things simple with a few pirate themed finger foods and delicious treats. Our friends have hosted a few
Jake parties
in the past and we just loved the silly squid hot dogs and fish and chips. In fact it's the only way we serve up our hot dogs for our 2 year old now. Cutting a cold hot dog is so much easier and he loves dipping the squiggly squid ketchup and chomping down. The fish and chips were a hit too. A fun little play on words and two of the kids favorite crispy side dishes.
[Continue Reading…]