The tool featured in this post was provided by Cricut. All thoughts and opinions are my own. #CricutCreated
Looking for a quick gift or a way to personalize your accessories? Crutch sent over their NEW EasyPressMini, and it is the solution to adding details to all your smaller and odd shaped projects like hats, shoes, studies, and more. Most of my Cricut projects are with iron-on, it's my medium of choice. I was ecstatic to learn they added this new mini workhorse to the EasyPress line-up.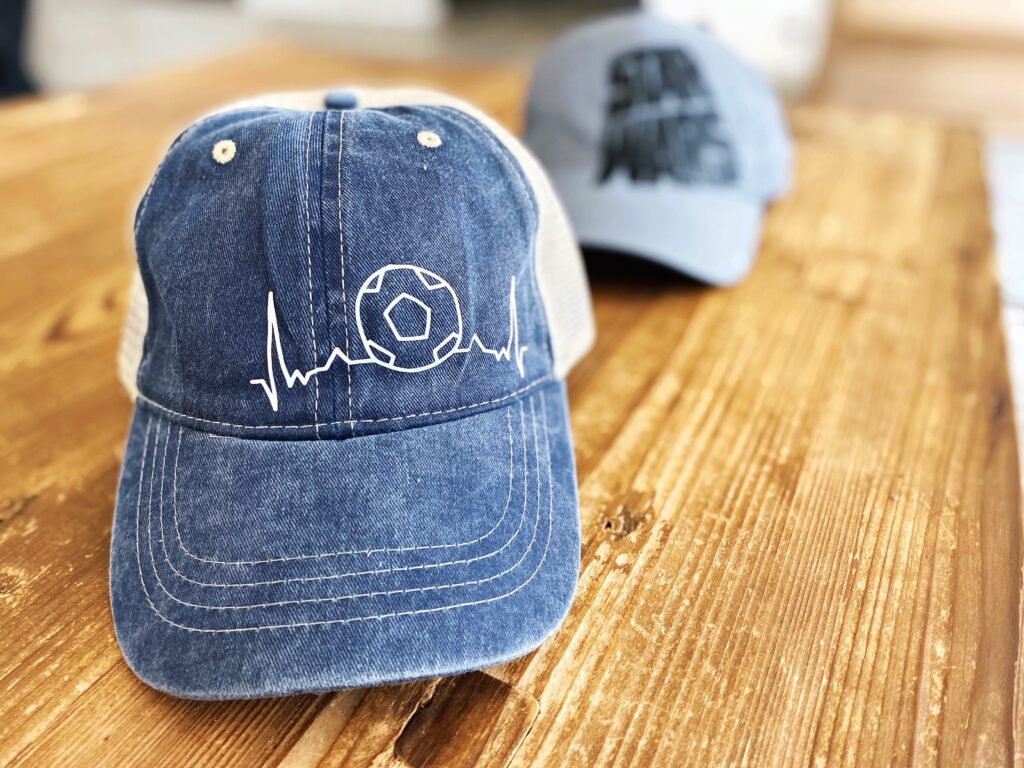 Cricut EasyPress Mini
The Cricut EasyPress Mini is Compact perfect for all those small and hard to reach jobs. It has adjustable heat settings so you can conquer all your iron-on and infusible ink projects. An insulated base and auto-off mean means your surfaces are safe and no risk of leaving it on. What I love is the shape, a precision tip for intricate spots.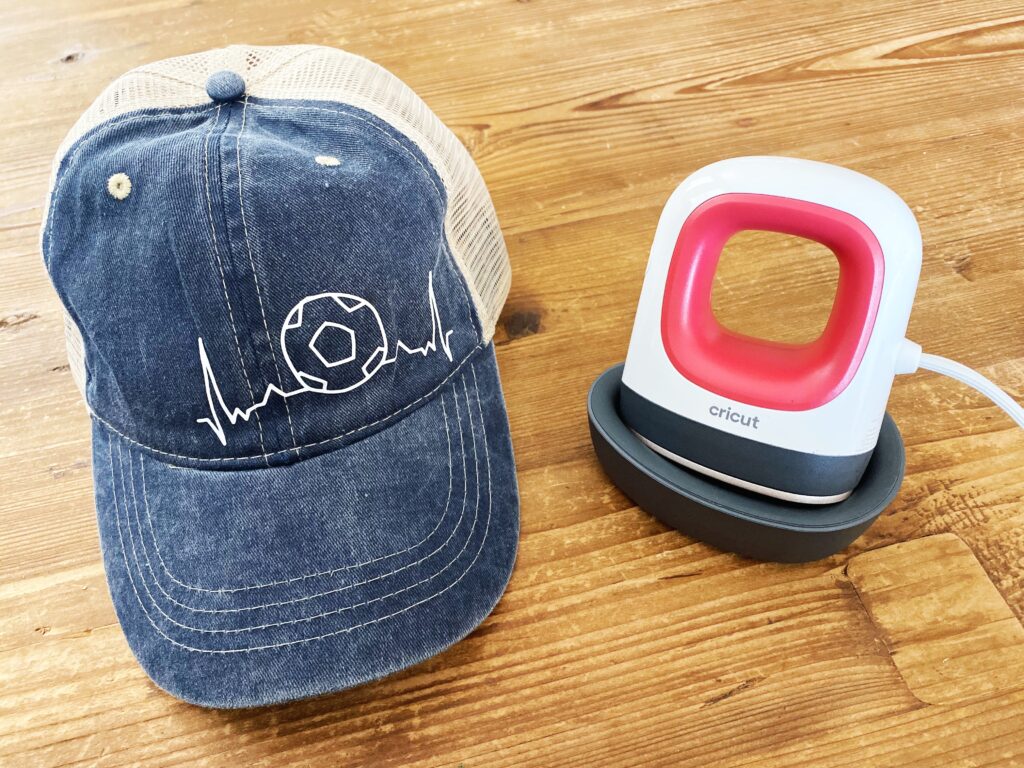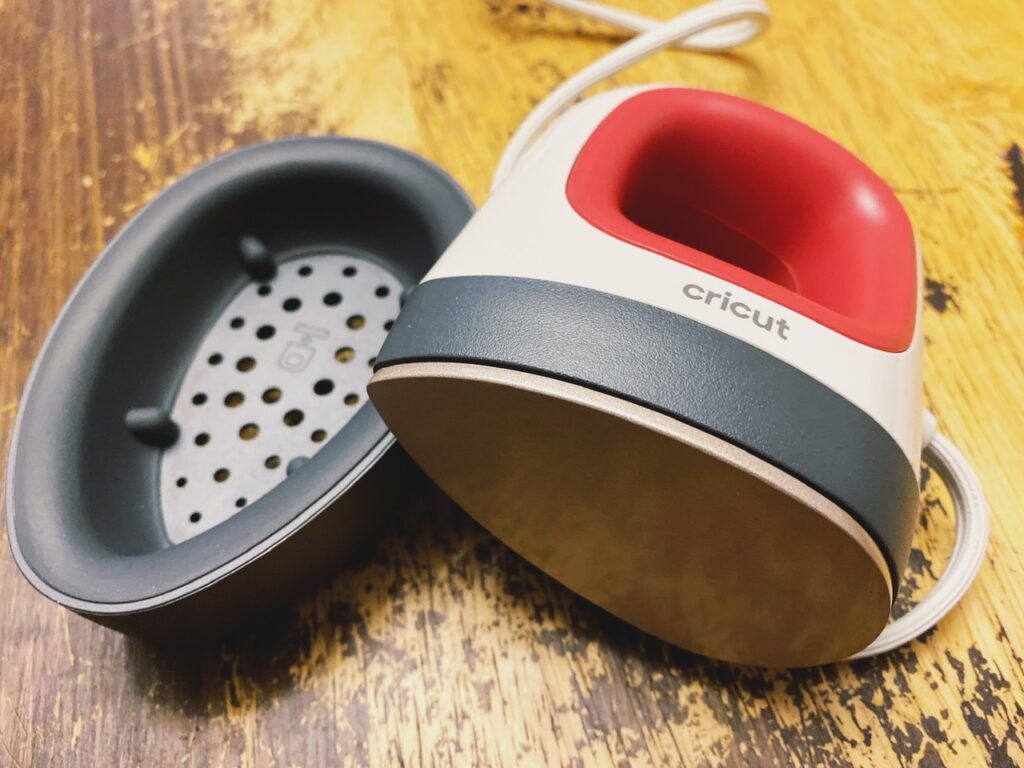 Supplies: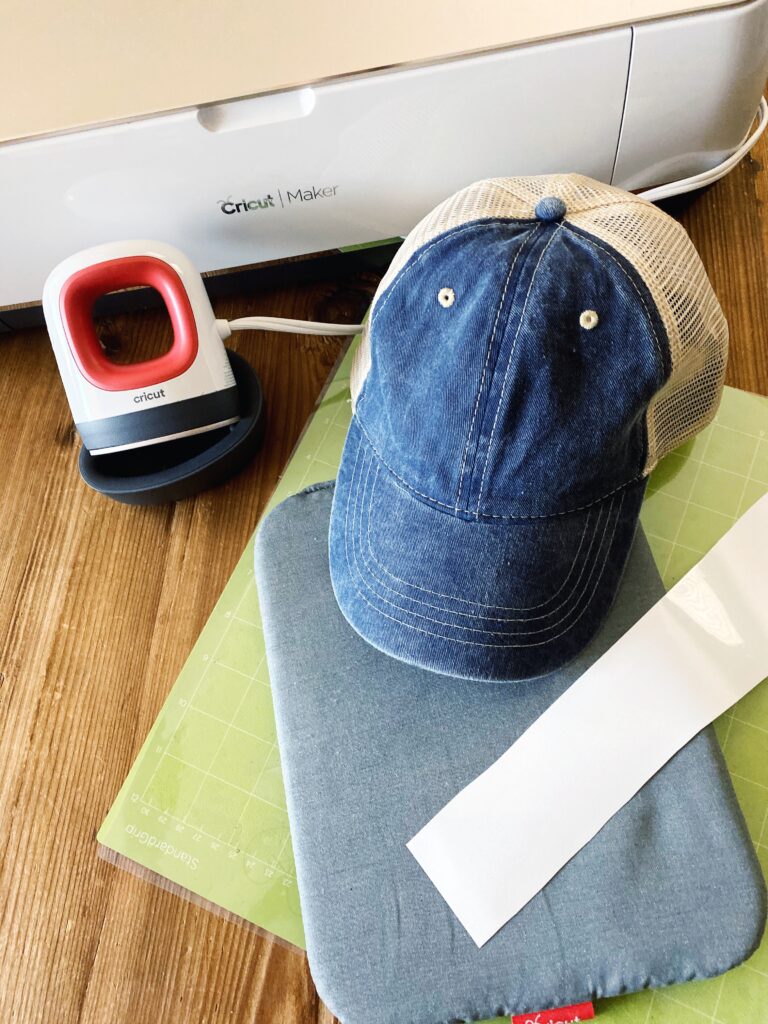 Directions:
Determine the size and placement of your image. Resize your image to fit the space.
Cut and weed your iron-on design.
Place the heat press mat inside the hat. A hot pad works well too if you have a smaller hat or need more flexibility.
Heat the EasyPress Mini to desired temperature.
Place your iron-on design and begin using the EasyPress Mini to rack the project down. I think it works best to lightly adhere first so the placement of your design stays and doesn't shift during the process.
Pin for Later!