This Mexican Rice recipe has an authentic restaurant style taste, and texture. It's so simple to make you can't go wrong. Serve it as a side, or use it top and fill your favorite Mexican food dishes. It makes enough to feed a large family or small party. Our family of 4 was eating leftover cold rice for days!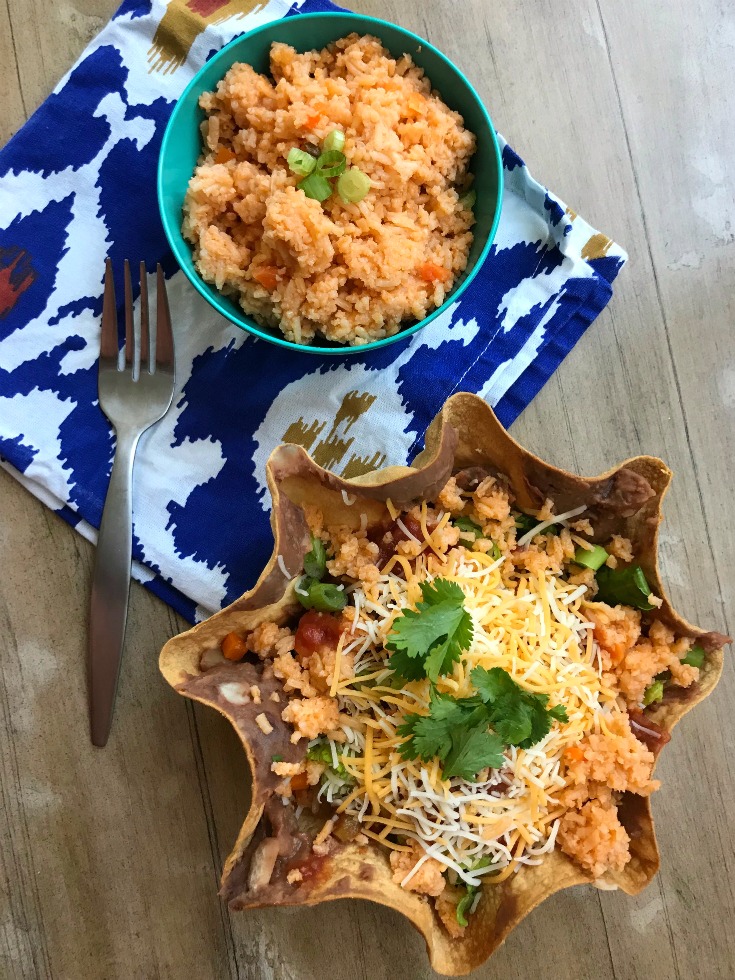 Up until recently we always bought the boxed rice. You know the ones with the seasoning pouches. I know homemade rice isn't much harder, but it always felt nice having the security blanket of the store bought directions that had been tested in a variety of conditions- from microwave to stove top. Well, no more!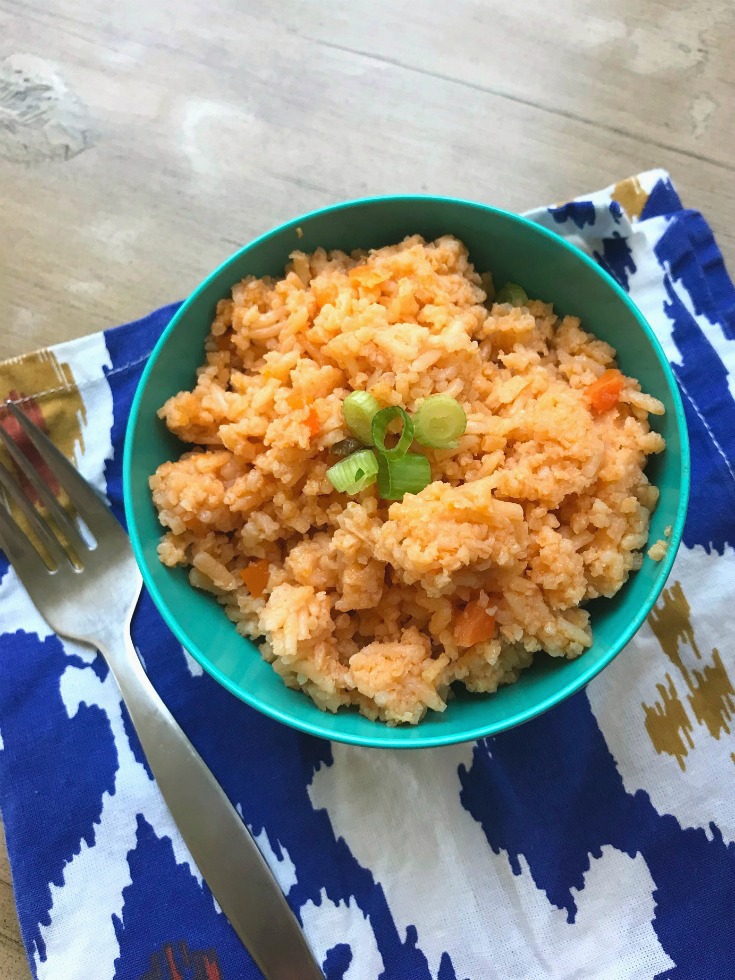 Whipping up homemade rice with a restaurant style flair is now the only way we'll be cooking rice. It turned out so much better; less sticky, more flavorful, and not as salty.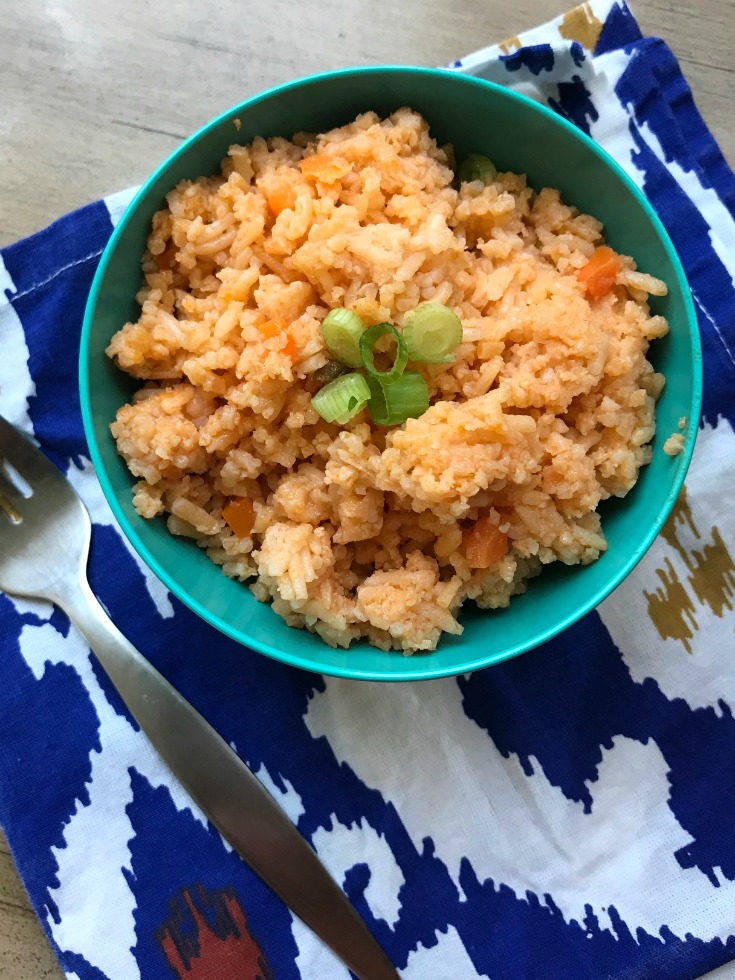 Tip: Prep your rice ahead of time and let it sit to develop the full flavor profile. It reheats nicely, and even tastes great cold. We enjoyed our rice better on day 2 then fresh made. Next time I'm going to try subbing out some of the tomato paste for enchilada sauce to see if it gives it a little more punch of flavor and spice.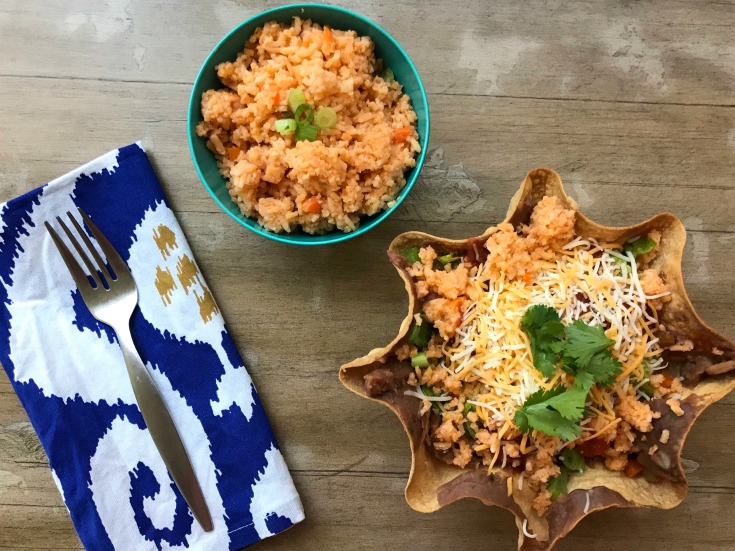 Restaurant Style Mexican Rice Recipe
Dig into this tasty recipe! Prep time: 10 mins Cook time: 20 mins Total time: 30 mins Serves: 8 Try this simple recipe for Restaurant Style Mexican Rice! Tastes just like your favorite Mexican food joint.
Ingredients
1/4 cup oil
1 1/2 c. long grain white rice
1 tsp. garlic , minced
1 carrot, diced
1 green onion, finely diced (you may also use white or purple, but I prefer the milder taste of a green onion)
1/4 c. tomato sauce
2 tsp. tomato bouillon (found on the Mexican food aisle)
1/4 tsp. salt
1/2 c. peas (optional)
3 1/4 c. water
Instructions
Rinse, and drain the rice in a fine mesh strainer.
Add the oil to a large saucepan. Stir in rice to combine.
Toast the rice over medium high heat. Stir frequently until the rice is lightly golden brown (about 10 minutes).
While the rice is toasting prep your carrots, onions, and garlic.
Once the rice is lightly browned, add garlic, diced onion, and carrots to the pan. Stir.
Add tomato sauce, tomato bullion, salt, peas, and water. Stir.
Cook at medium-high, until bullion cubes are completely dissolved.
Bring to a boil, then reduce heat to low, cover, and cook for ~20 minutes or until the water is completely absorbed.
Remove from heat and rest for 5 minutes before fluffing rice with a fork.
Pin for Later!