San Diego is a popular vacation spot, and rightfully so. With big attractions, museums, tons of history, and the beautiful great outdoors there is so much to do. And there is no better time to visit than October. The weather is beautiful, it's less busy, and over 100 attractions are free for kids. You read that right! October is
Kids Free San Diego
, offering up a great time to explore or rediscover San Diego. Checkout my San Diego Family vacation ideas below inspired by a recent trip.

The Zoo
2016 marks the centennial celebration for the San Diego Zoo. You'll still find your favorite exhibits, the double-decker bus tour (always free with admission), plus we discovered some new play areas in the Children's Zoo.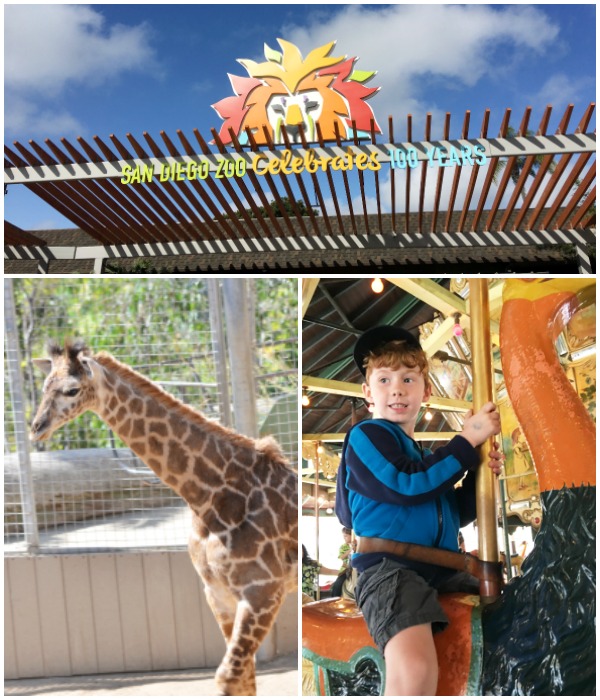 Balboa Park
If you are looking to fill a day, or a couple, Balboa Park is the ultimate San Diego destination. I don't think as a kid I realized how extensive the area was. Museums upon museums for every interest, an original
grab the ring
carousel, and the world's largest outdoor Organ. We got lucky and caught a concert celebration in the Spring, so much fun!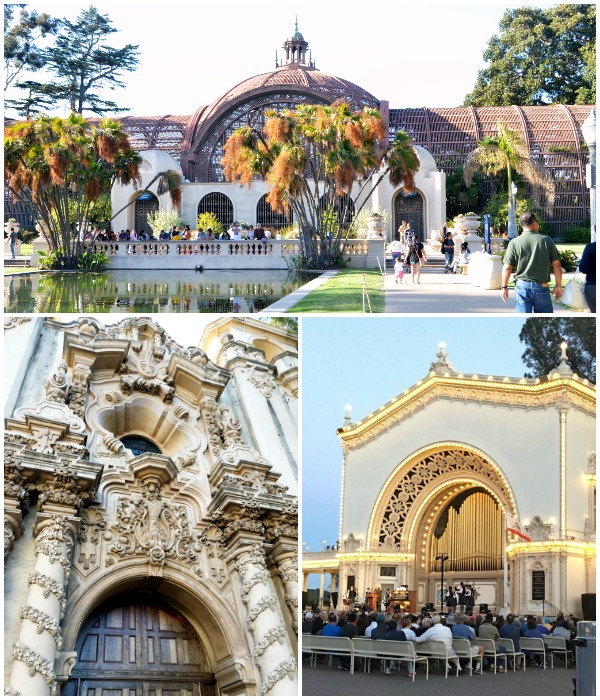 Beach
There's nothing quite as refreshing as a fresh Sea Breeze. All along the coast there is something for everyone. From the ultimate surf spot to the perfect place to build a sandcastle.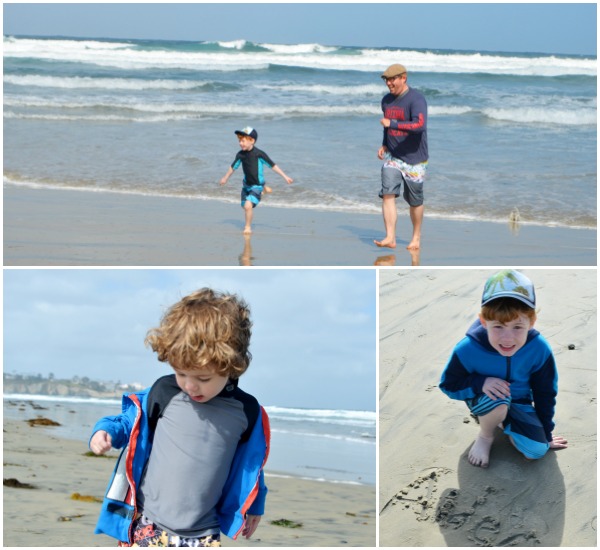 We recently discovered 2 local beaches in La Jolla that are home to families of seals and sea lions. During pupping season (December to May) you can spot seal pups sun bathing on the beaches of Children's Pool Beach. And just a short jaunt up the coast to La Jolla cove you'll find seals playing in the water.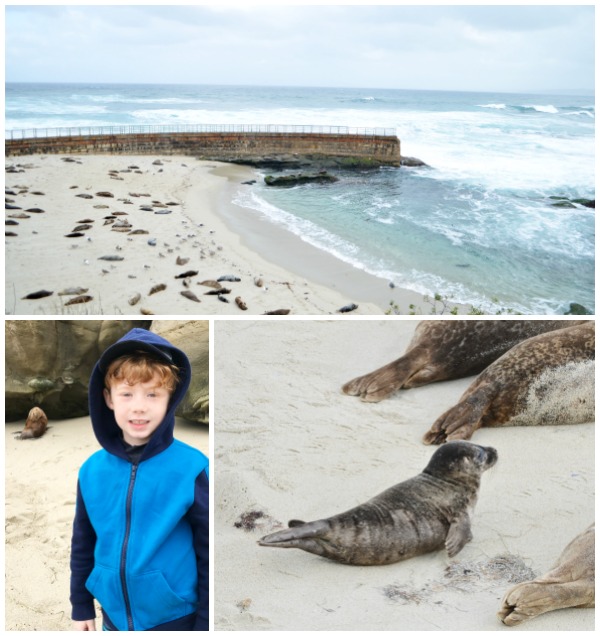 Seaport Village
A favorite for the whole family. Stop by late afternoon, walk around a bit, then grab some dinner at one of the restaurants right on he water. It's a beautiful spot to watch the sunset.
Coronado Island
Just a short drive across the bridge, Coronado is a great place to enjoy the beach, shop, or take in a bit of History at The Del.
With just a few days to explore, a couple places didn't get checked off our San Diego bucket list. Here's a few more ideas that hit the top of my list:
Cabrillo National Monument
October is the perfect time to visit this historic monument. The first weekend in October commemorates 16th century explorer Juan Rodriguez Cabrillo arriving at Ballast Point. Enjoy Cabrillo Festival with activities for the whole family. Bring your binoculars as this is also a great place to spot Grey whales.
Tide Pools
Point Loma is also home to some pretty awesome tide pools. During our visit low tide was before sun up; so we missed it. Alas October is another great time to visit this area as tide is predicted to be in the evening.
Whale Watching
Though traditional whale watching is in the summer months, there are still great opportunities for whale excursions. Note: the great Blue Whale migration happens every fall and summer. Try booking a specialized tour to increase your chances of viewing, as Blue Whales are further out from the coast then their grey whale cousins.
Though any time of the year is a great time to visit San Diego, pack a bag and head out October 1-31 for the ultimate kid-friendly vacation. For details and participating partners checkout Kids Free San Diego.