The product featured was provided by Cricut for the purposes of this post. All thoughts and opinions are my own.
When the Cricut Maker made its way on to the scene I didn't think it could get any better, but Cricut Joy is here and it's your new best crafting friend, call it a sidekick, perfect for personalizing anything in 15 minutes or less.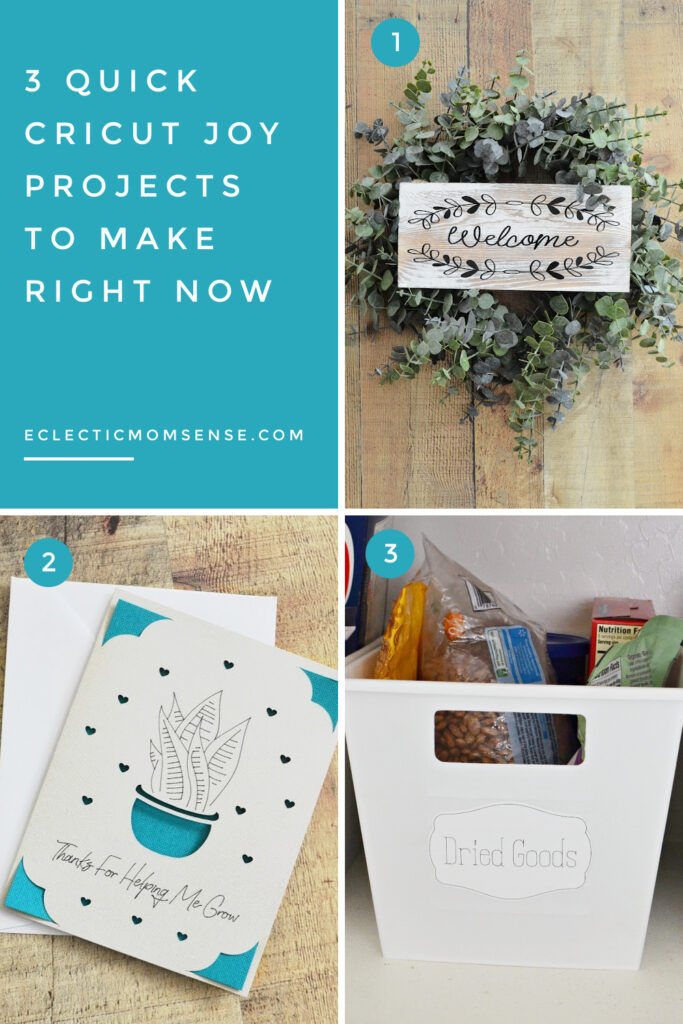 Right out of the box you're ready to start creating. Seriously, I didn't even read the instructions. And now with the new Circut Joy app it's even easier to connect, create, and cut. If you're already a Cricut owner, this machine fits in the palm of your hand and opens up more creative possibilities. Its compact size makes it perfect for portability. I know it will be my new go to when heading to craft nights.
What is the Cricut Joy?
The Cricut Joy is the power of a Cricut, in the palm of your hand! Paired with specially designed materials for Cricut Joy you can make quick, mat-free projects, and long cuts. The Cricut Joy is the smallest of the Cricut smart cutting machines. It's compact size makes it perfect for crafting on the go and small spaces. No craft room needed!
Make sure to grab the Cricut Joy tote too. It conveniently fits the machine, charging cable, tools, and mat all in one compact tote.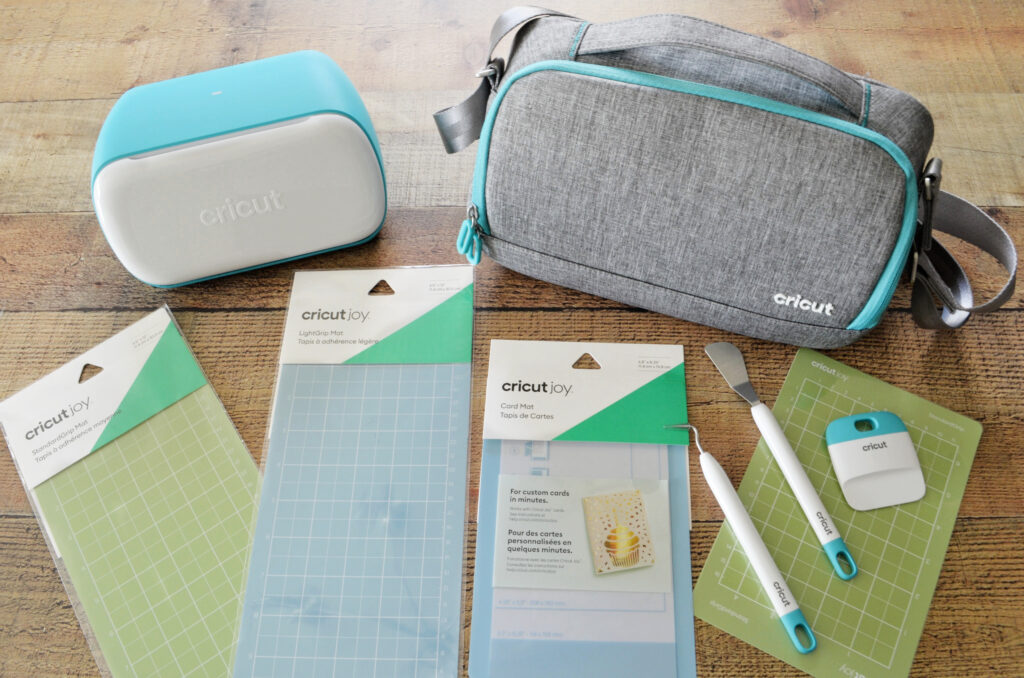 The best news, the Cricut Joy already has a full line of materials that do not require a mat. That means you're 1-step closer to finishing projects. Don't worry though you can still use a mat with your own favorite supplies.
Insert Cards
Infusible Ink (pens and sheets)
Transfer Tape
Pens & Markers
Adhesive Backed Paper
Smart Iron-on
Smart Labels (writeable paper and vinyl)
Smart Vinyl (permanent & removable)
Think of the endless possibilities with Smart Vinyl continuous cuts up to 20 feet; no need to switch out multiple mats.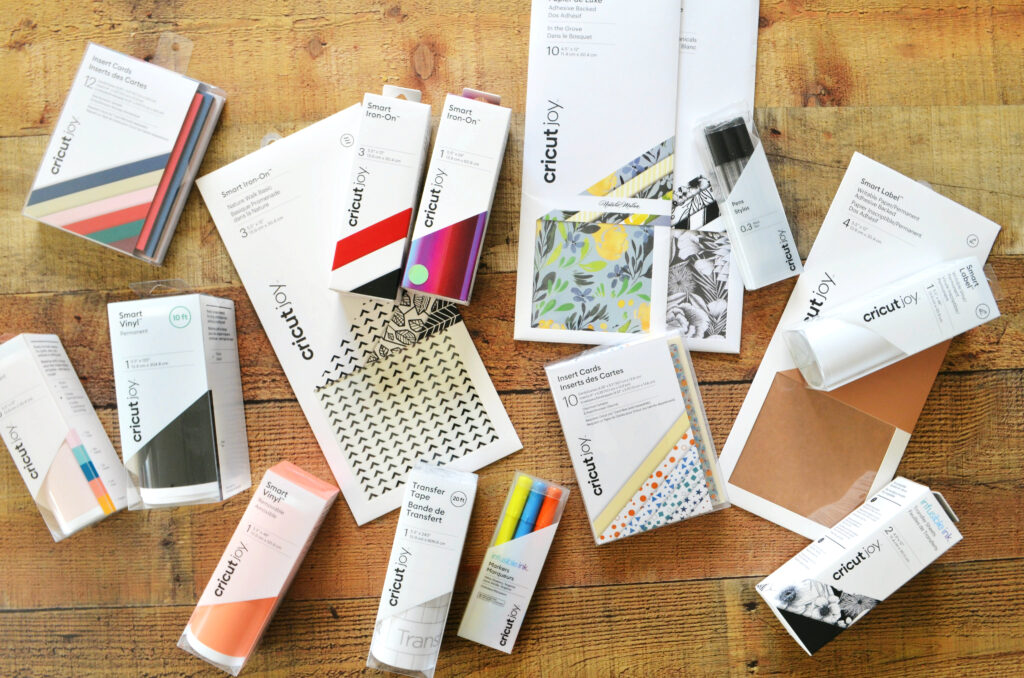 Three little things to make with Cricut Joy today!
Now, let's see what this tiny machine can do! Use the dedicated Cricut Joy mobile app for quick projects, or design right in the Cricut Design Space.
Handmade Card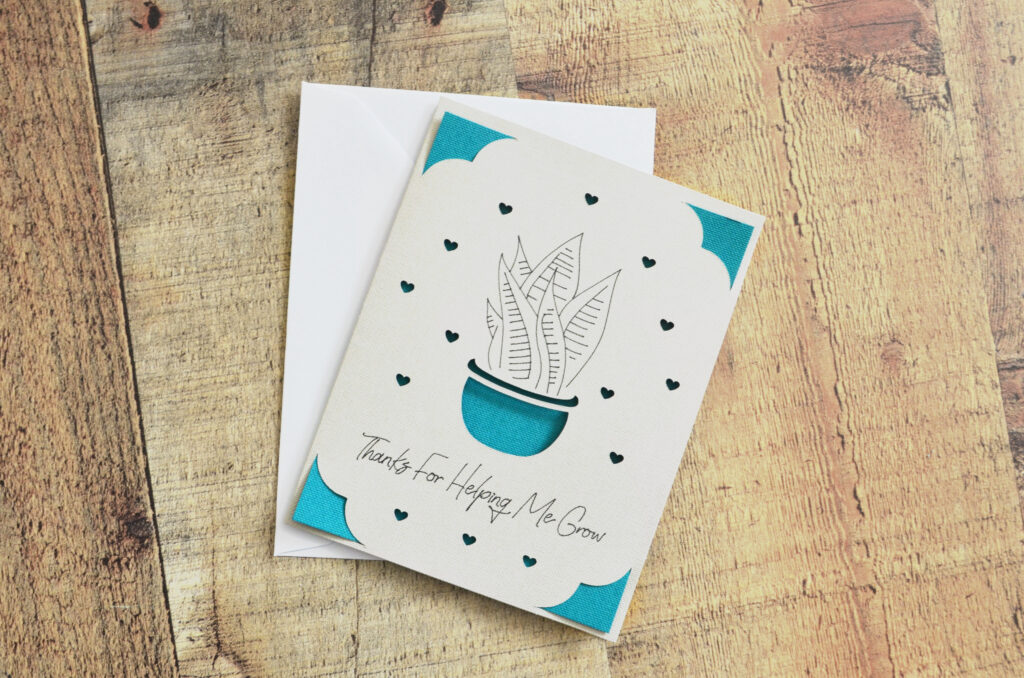 My favorite feature after it's portable size? Cricut Joy exclusive blank insert cards! These cards sets allow you to create unique and stunning personalized cards in just minutes. Modify your own design or quickly select from a whole library right in the Cricut Joy app.
Just like your other favorite Cricut machines, The Cricut Joy writes, too! There's a full line of compatible pens and markers to draw and write in a variety of styles.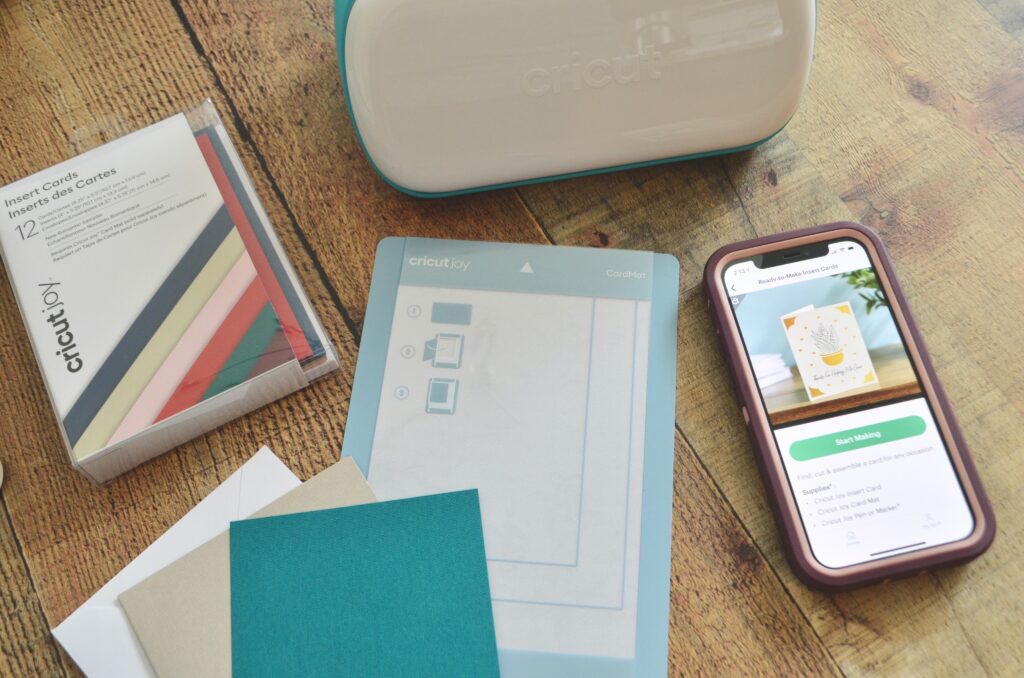 Personalized Decor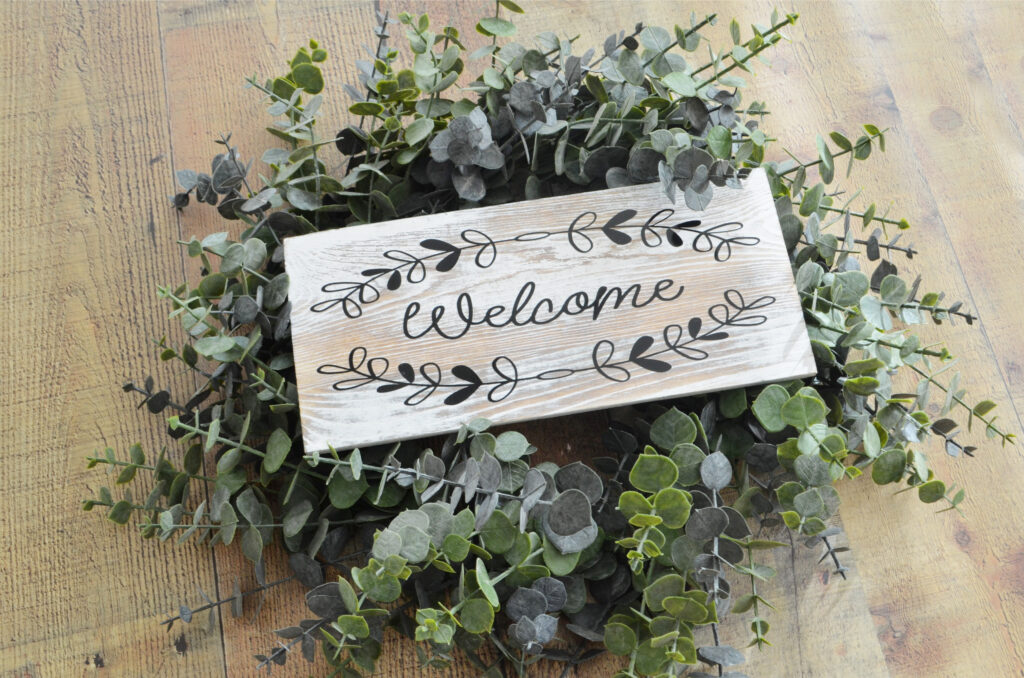 I love the flexibility to design in the Joy app or with Design Space. Design Space makes it easy too. Just update your machine selection for Cricut Joy. Design as usual, then cut. The system will let you know if your object is larger than the 4.25 inch width. Remember, you can make individual shape cuts up to 4 feet long and repeated cuts up to 20 feet (like banners and wall decals).
Once you've complete your cut, weed your object and cut transfer tape to size.
Carefully peel back one side of the transfer tape, align to your object, and slowly continue to peel the backing paper off laying onto your image.
Gently burnish transfer tape onto vinyl creating a decal you can carefully lift and align to your object.
Finally, align decal onto your object, burnish onto sign, and carefully remove the transfer tape.
Labels for Organization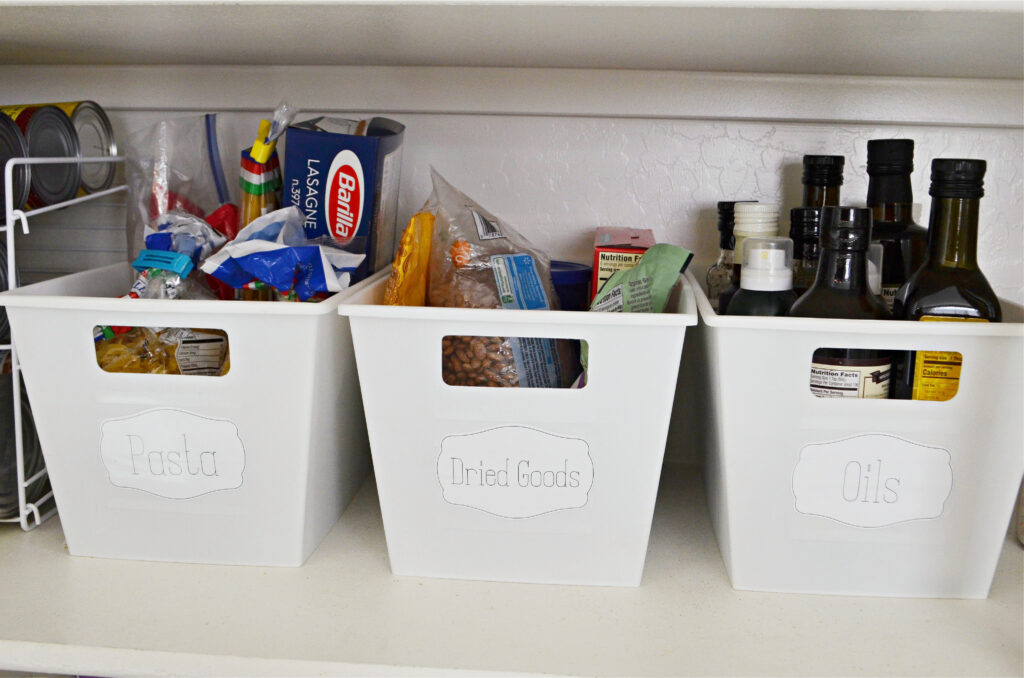 It's truly hard to pick a favorite, but labels are in a tie with cards. The Cricut Joy makes it so easy. In just minutes, MINUTES, I created labels for my entire pantry. Paired with the pens, the options are endless.
To get the outline style like these labels, create one shape as a cut line, then create a duplicate shape just a bit smaller as a draw line. Finally, type in your text and set to draw. Highlight all the layers and attach together as one.
You can then duplicate your label and update the text for each by detaching the shapes, updating the text, highlighting all layers, and attaching.
Repeat the first 2 steps until you have all labels created.
Not convinced you need this must-have machine? Learn more about the Cricut Joy and see all the exclusive materials on Cricut.com. This little crafting companion will become your go to favorite for quick projects, cards, and organization. Grab the compact Cricut Joy and all the exclusive accessories and supplies online and in-stores now.
Pin For Later