Football season is upon us and that means homegating! Our family has been all about dips lately and this chicken enchilada skillet dip hits the spot. Perfect for game day, gatherings, and even a quick dinner!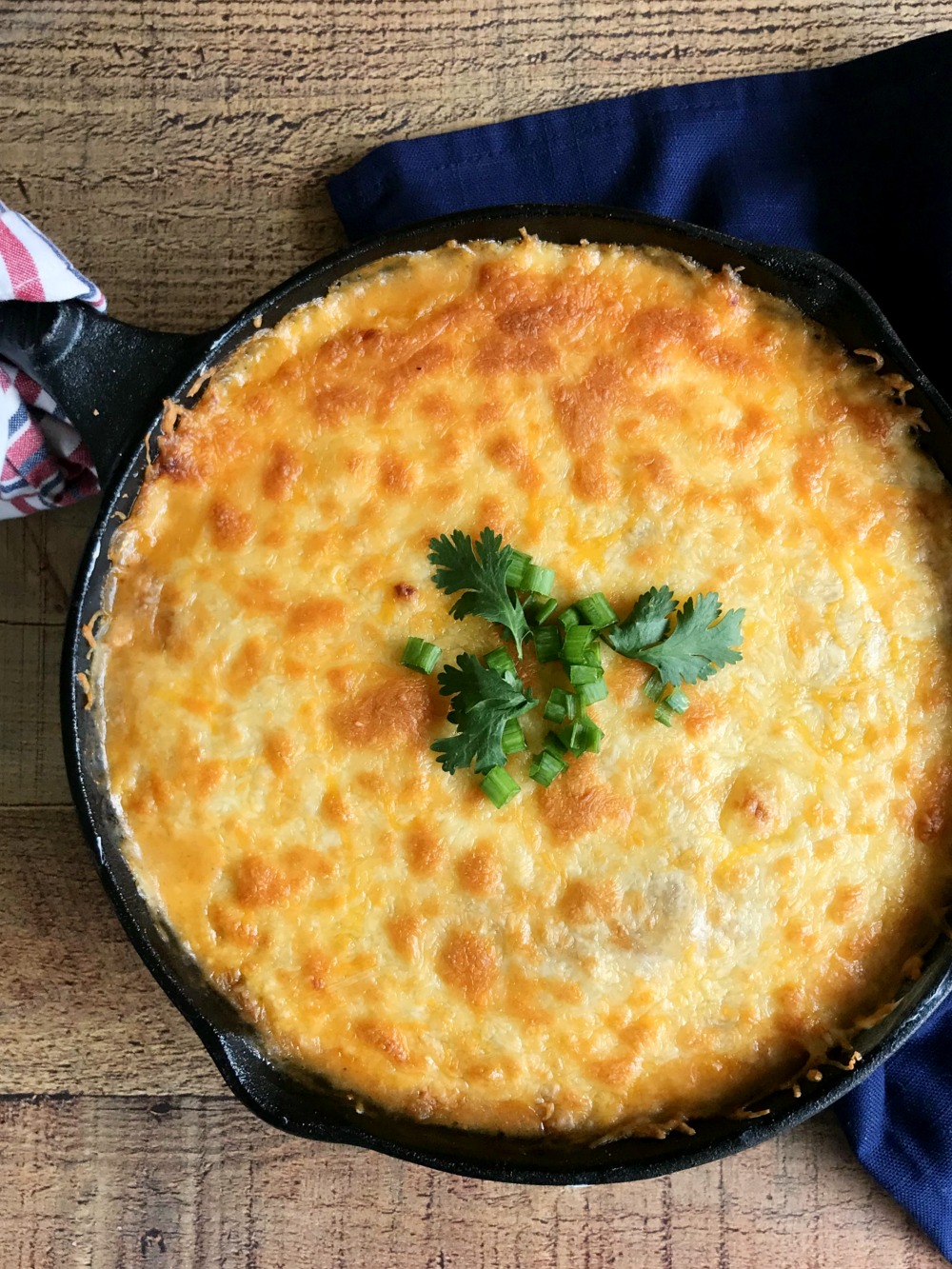 This dip is creamy, cheesy, and perfect for dipping crispy chips or a warm tortilla. It has all the tasty flavor of real enchiladas in an easy to make 1-2-3 recipe! A good friend, not a fan of enchiladas, has requested this dip on more than one occasion. The secret is picking a premium sauce. When making green chili enchiladas we always pick 505 Southwestern green chile sauce (mild, medium, or hot).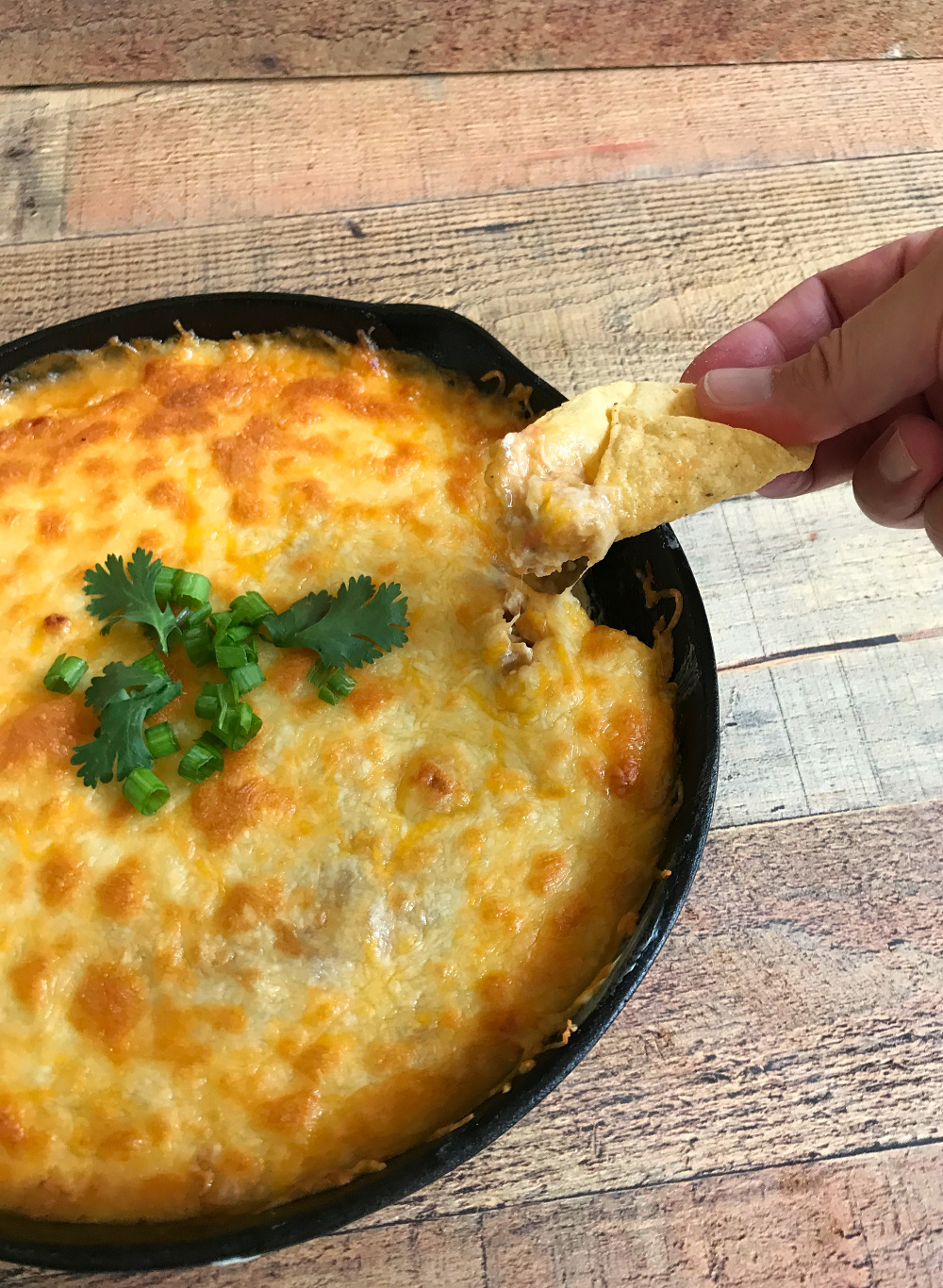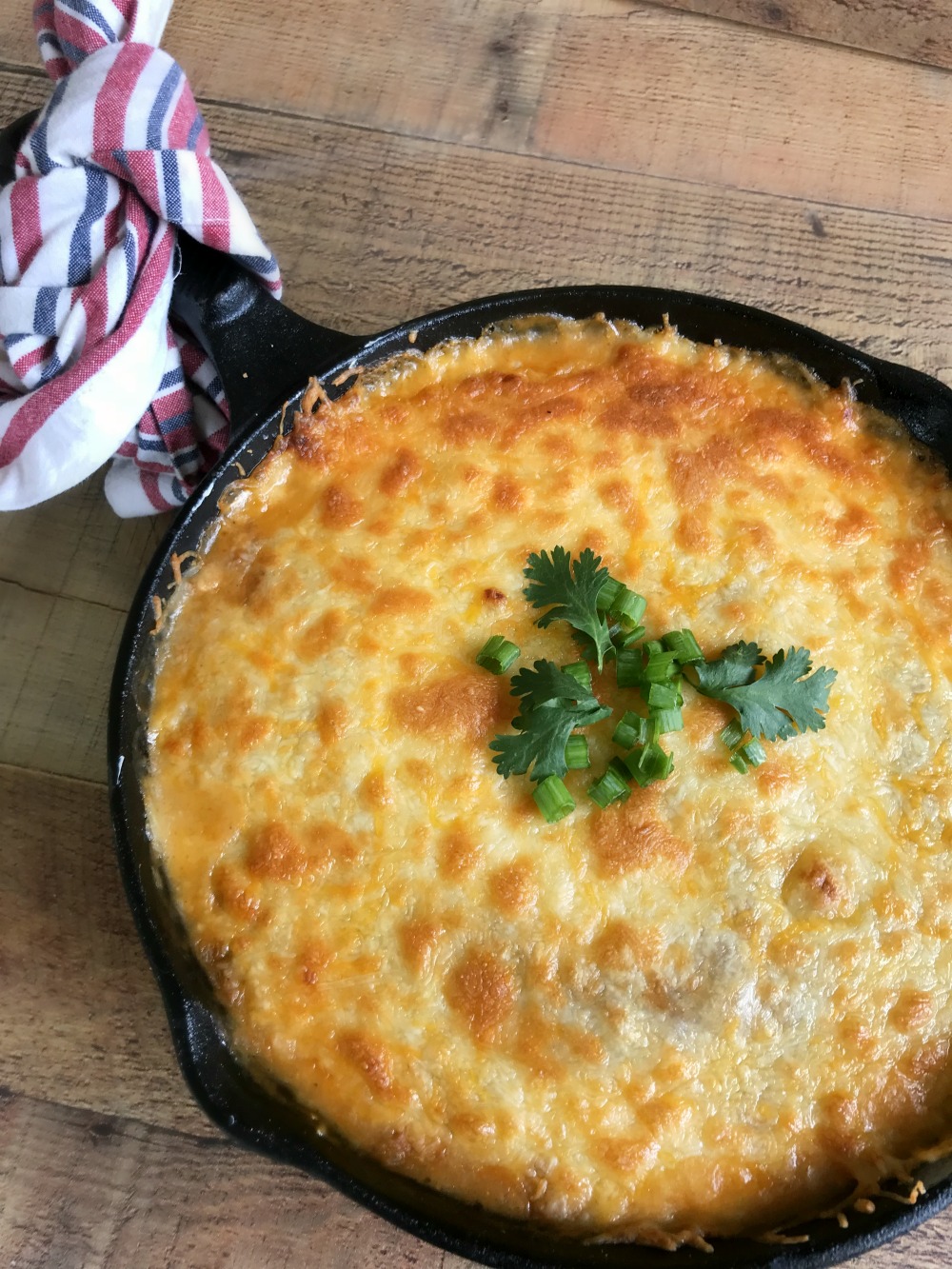 Ingredients: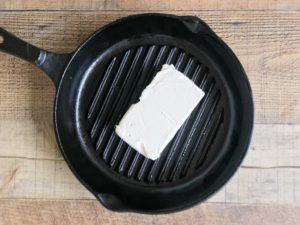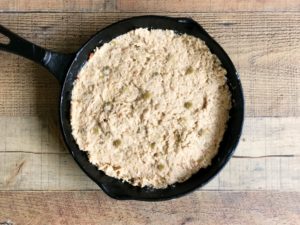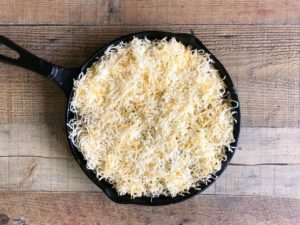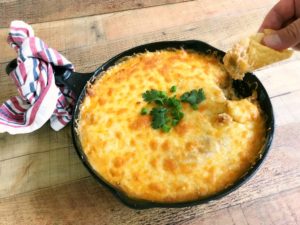 Directions:
Place chicken in a slow cooker or sauce pan. Cover with water and 1/4 c. green chile sauce for flavor.
Cook until chicken is tender and falls apart with a fork. Remove from pot/slow cooker and place in mixing bowl.
Using the paddle attachment "mix" on medium-high until chicken is shredded.
Add remaining green chile sauce, mix.
In a skillet (pie plate works great too) spread softened cream cheese, covering the bottom.
Add half of the chicken mixture on top of cream cheese. Save remaining half for later. Mix up another dip or make a small batch of chicken enchiladas for another meal.
Sprinkle shredded cheddar over the top.
Bake at 375 until cheese is bubbly. If using a pie plate you can also microwave on high for about 5 minutes!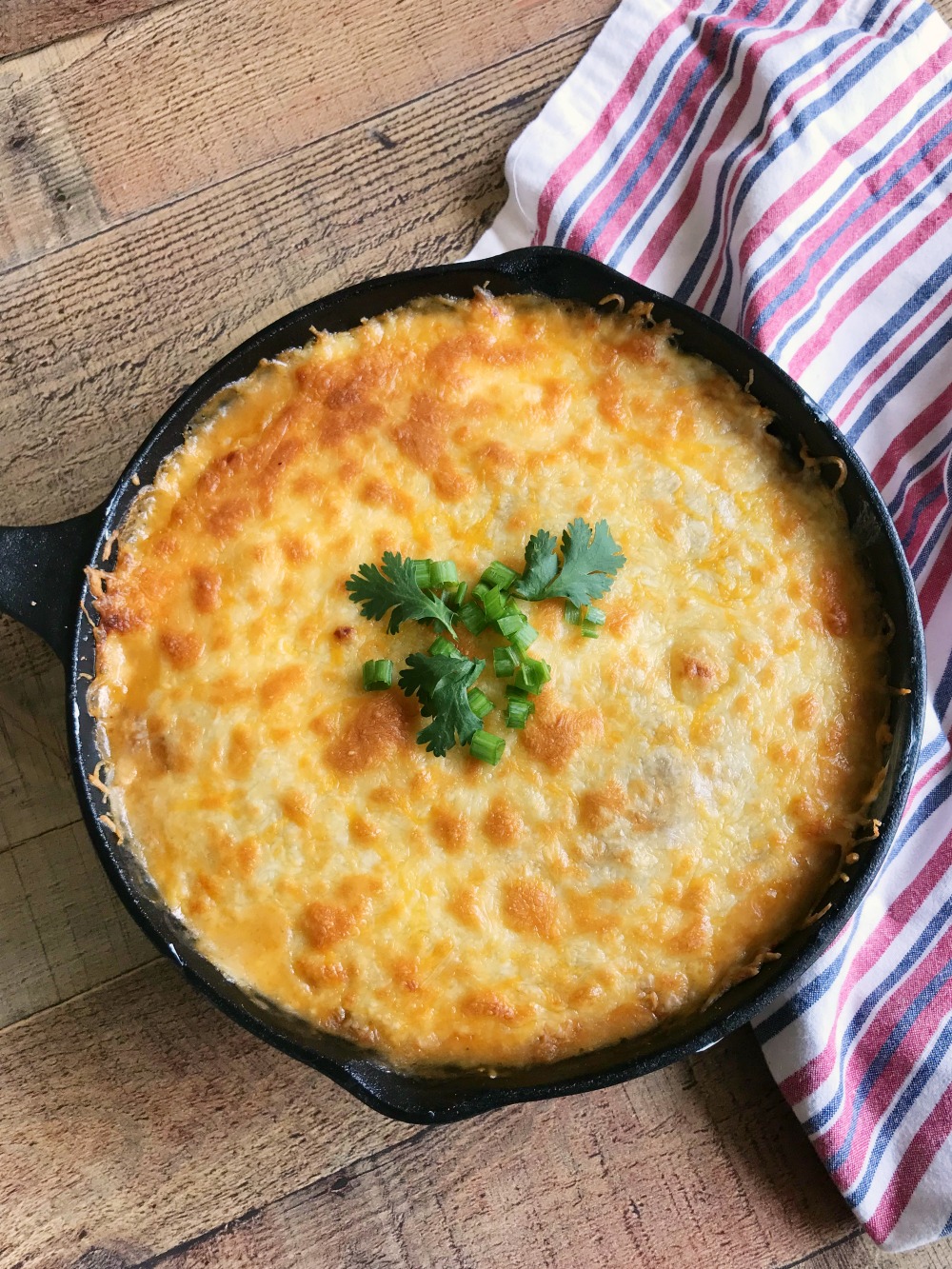 Looking for more tasty game day snacks or fun decor ideas? Check them out below. We love making game day and get togethers a little extra, but ALWAYS easy!
Pin for Later!