I know it's only the start of September, but I'm having some major fall feelings this past week. I'm craving the cooler weather, warmer tones, and pumpkin pastries. I'm ready to welcome in the harvest season with some rustic decor. First up this year is this fun reversible burlap pumpkin sack.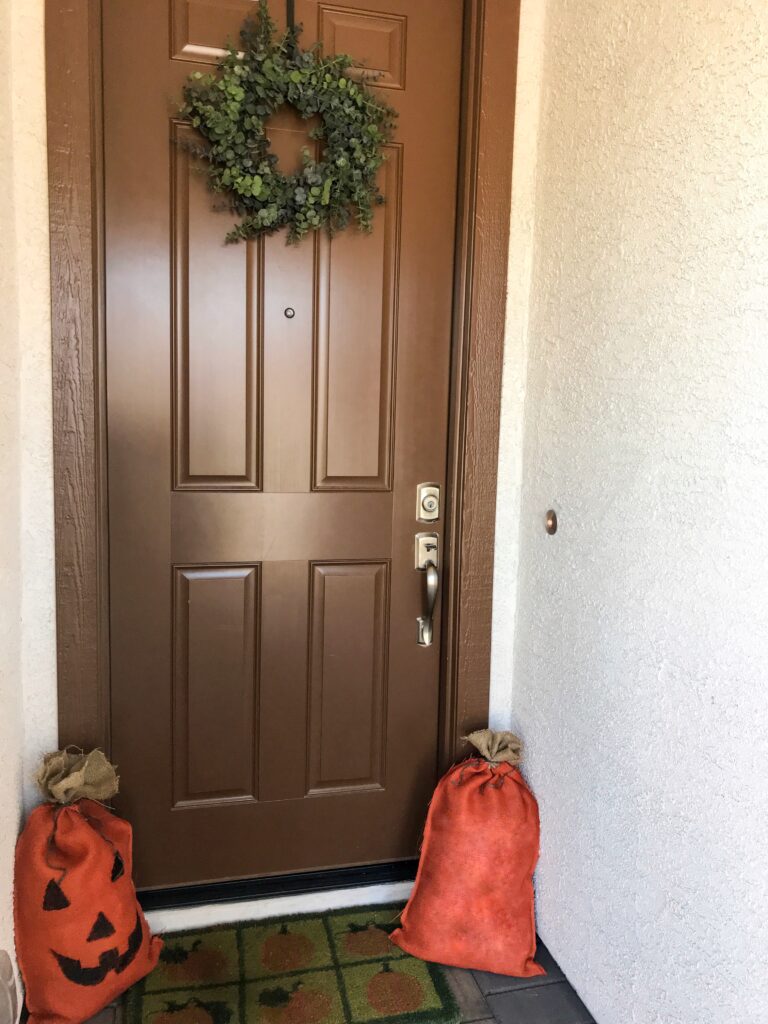 With just a little paint, burlap, and jute you'll have a rustic piece to take you from September to November. Alter the sizing and make a whole burlap pumpkin patch to adorn your porch.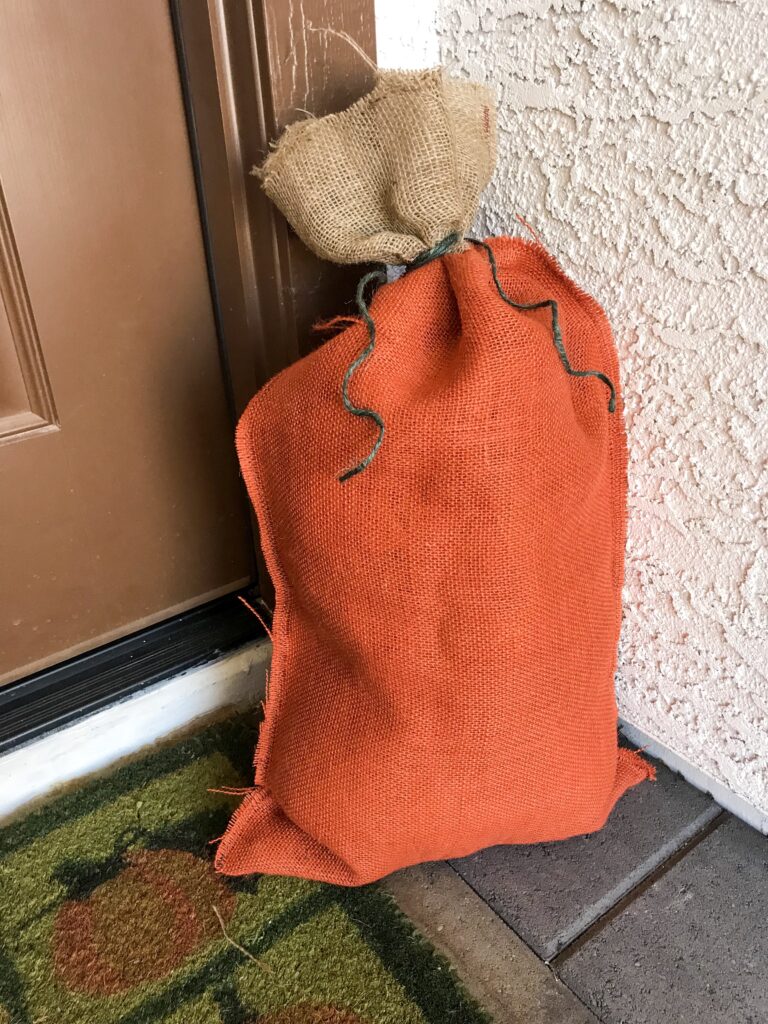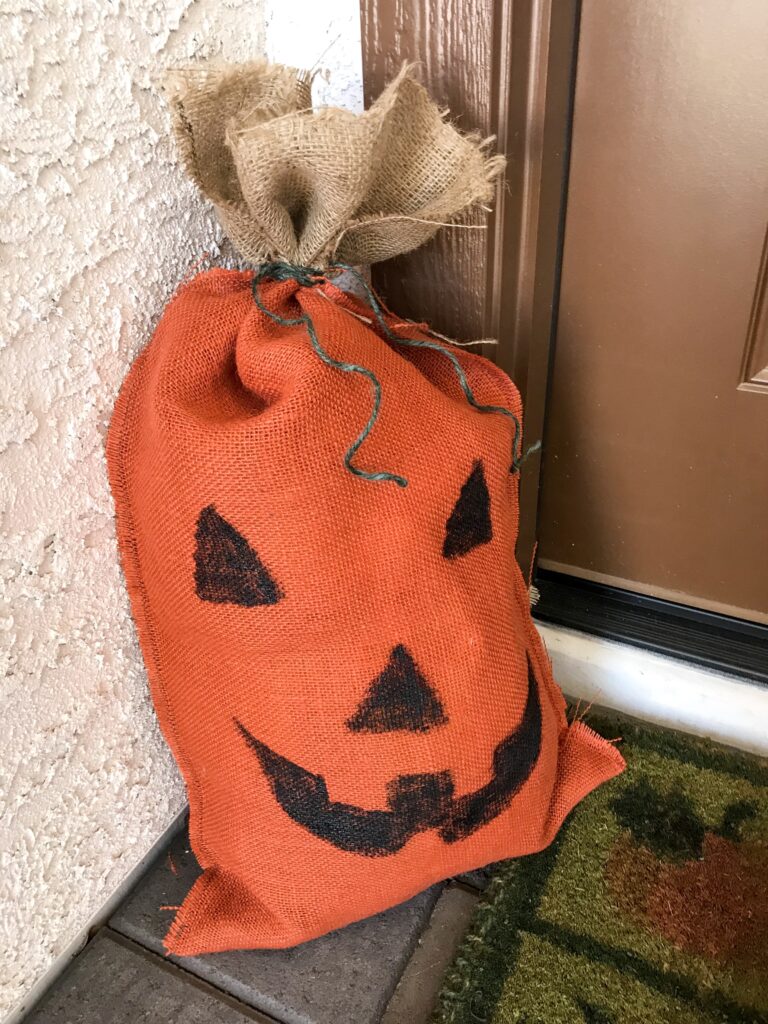 Supplies:
natural burlap
black paint
freezer paper
rocks
plastic grocery bags (for filler)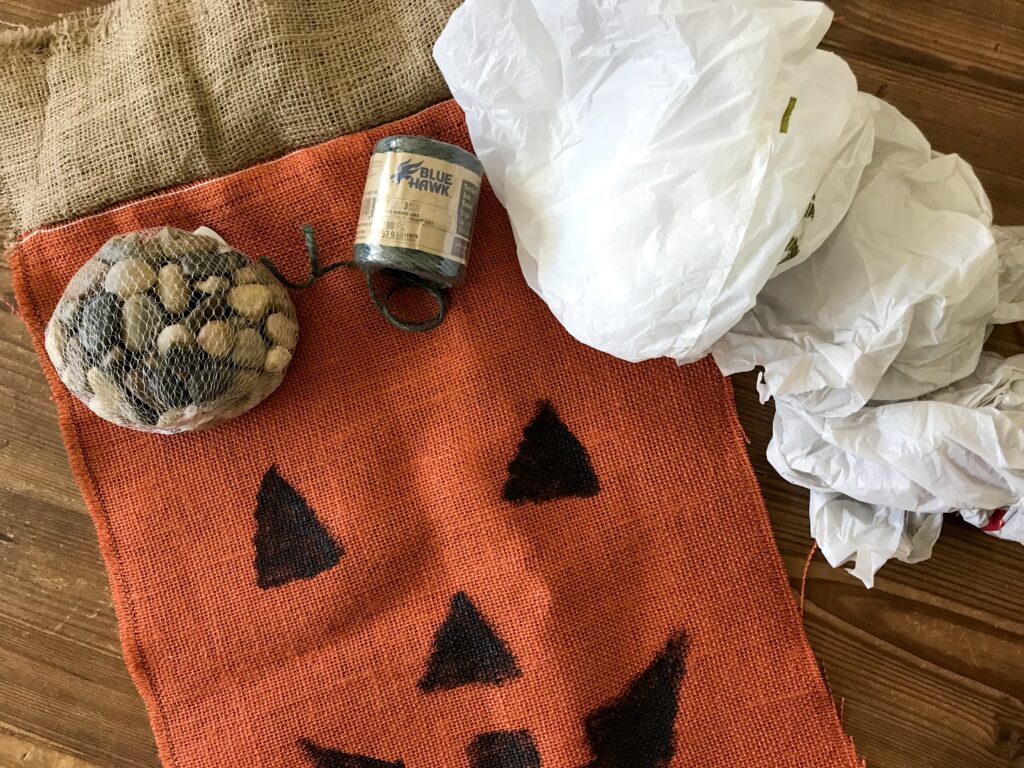 Directions:
Cut the orange burlap to double your desired final size. (pumpkin pictured measures 16"x20")
Cut 2 pieces of natural burlap to the same width as your pumpkin and your chosen height for the stem. (mine measures 16"x4")
Place the right side of the stem piece to the right side of the pumpkin. Sew a zig zag seam across, attaching the stem to the pumpkin. Repeat this on the other edge of the orange burlap.
Fold your burlap in half wrong side to wrong side. Sew a zig zag stitch down each side of the pumpkin leaving the top open.
Insert a piece of freezer paper between the layers of your pumpkin.
On one side paint a jack o'lantern face with black paint, allow the paint to dry.
Remove the freezer paper and place at least one bag of rocks in the base of your pumpkin.
Begin stuffing plastic grocery bags into your pumpkin until the desired fullness is reached. Do not fill past the orange fabric as you'll be tying off the top to create the stem.
Cut a piece of green just eat least twice the width of your pumpkin.
Gather the burlap at the seam where the pumpkin and stem meet.
Wrap the jute around where you've gathered and knot it off.
Continue wrapping the jute around the seam to cover it then knot off one final time.
Allow the jute to hang natural in curls. It gives it the look of pumpkin vines.
Why do you think? Would you like a couple of these rustic pumpkins in your patch this fall? Checkout these other DIY fall decor ideas: BOO letters | Poison Bottles | Mason Jar lid Pumpkin
Pin for later!