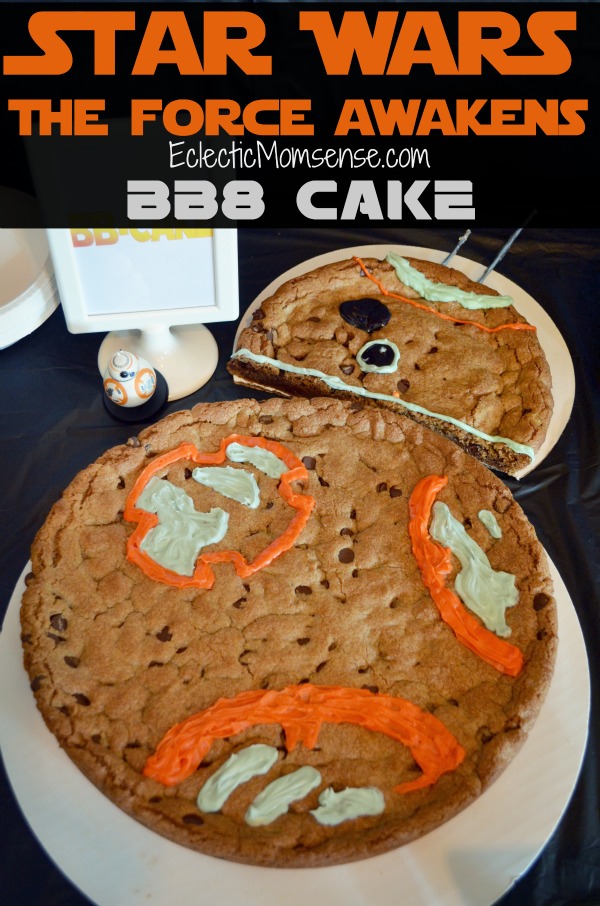 Today is a HUGE day in the Star Wars universe. The force is definitely strong with this day. Yesterday the official Star Wars: The Force Awakens poster was revealed as a teaser for the trailer debuting today during Monday Night Football on ESPN. Tune in during the Eagles and Giants halftime to catch a glimpse at all the excitement to hit theatres in December. Then run don't walk to grab pre-sale tickets for the film nationwide.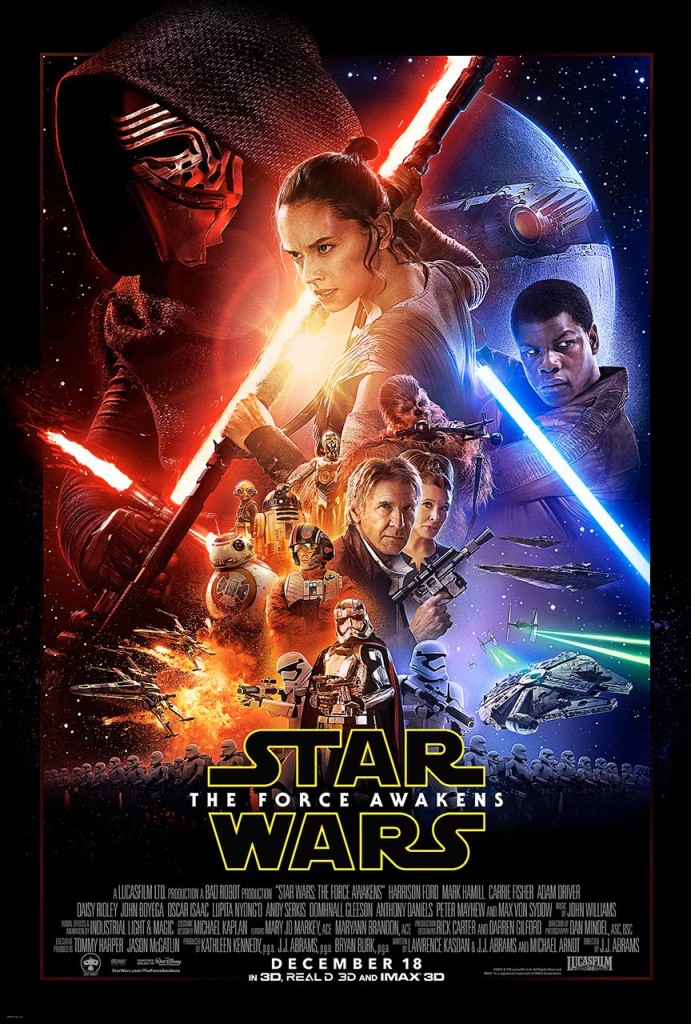 It must have been the force at play that I hadn't gotten the boys birthday cake up. This year they decided they wanted to match their Halloween costumes and go with a Star Wars theme. Both brothers aren't huge on cake so we
always
do a big chocolate chip cookie cake. The pizza pan I use was the perfect starting point for BB8. His round shape and iconic colors made throwing this BB-cake fairly simple. If you can color in the lines you can make this cookie.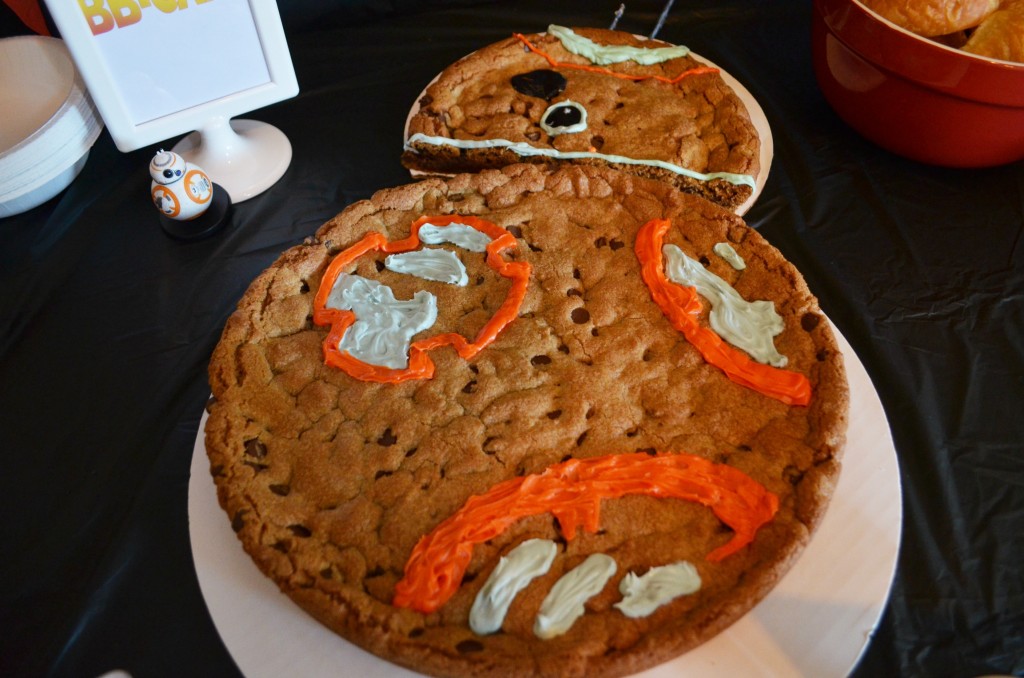 Supplies:
pie pan
pizza pan
chocolate chip cookie dough
(double batch)
grey icing
orange icing
black icing
BB8 stencil
bamboo stick
aluminum foil
Directions:
Star by baking your cookie dough. One batch in the pizza pan and a half batch in the pie pan. Cook up the remainder any way you like or freeze for later. Cut 1/3 off the bottom of the cooled pie pan cookie.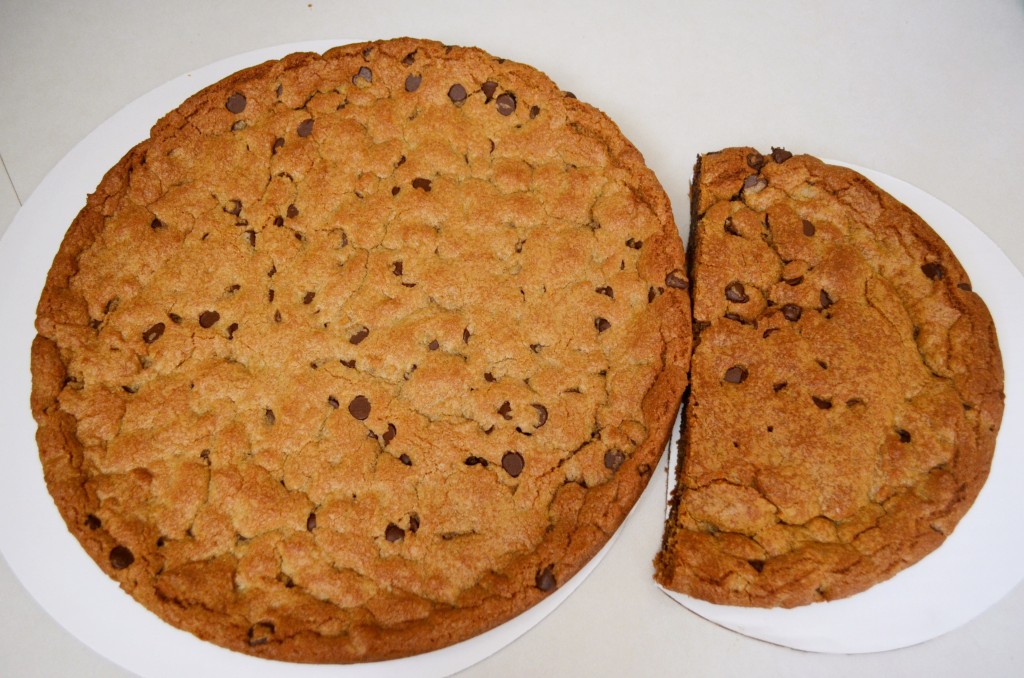 Using a thin piping tip, pip an arch with orange icing along the top.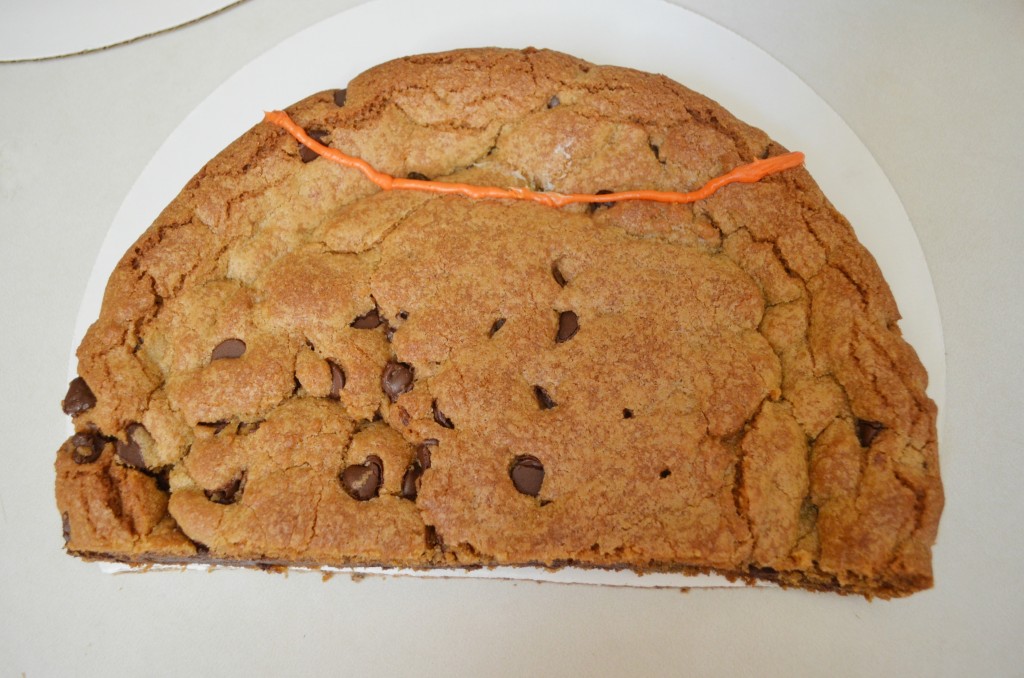 Pipe a second arch above the orange with a medium flat tip in gray icing. Place a thin gray stripe lining the bottom of BB8's head. Using black icing or writing gel create one large and one medium circle on the center left of his head. Outline the medium circle with gray icing.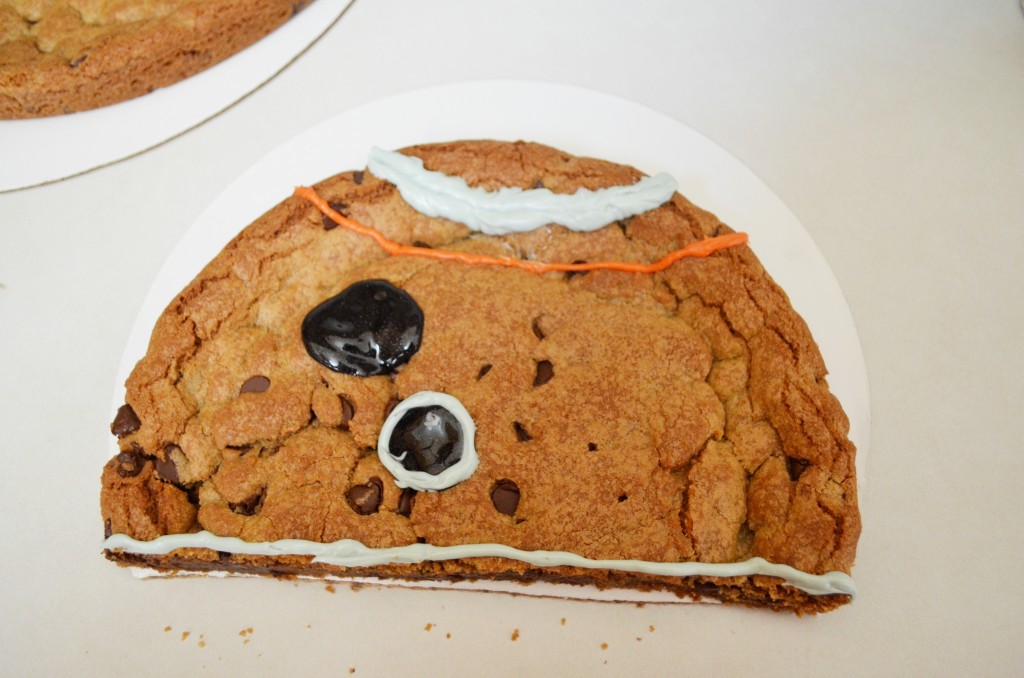 Place the stencil, or if you are awesome, go freehand.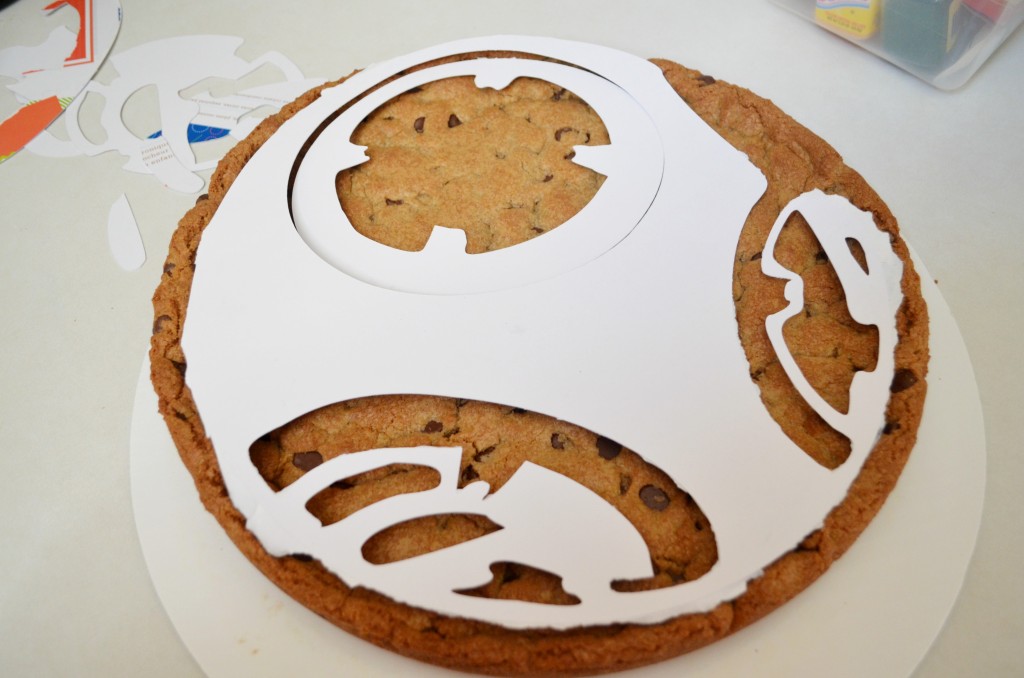 Pipe in BB8's body with orange and grey icing.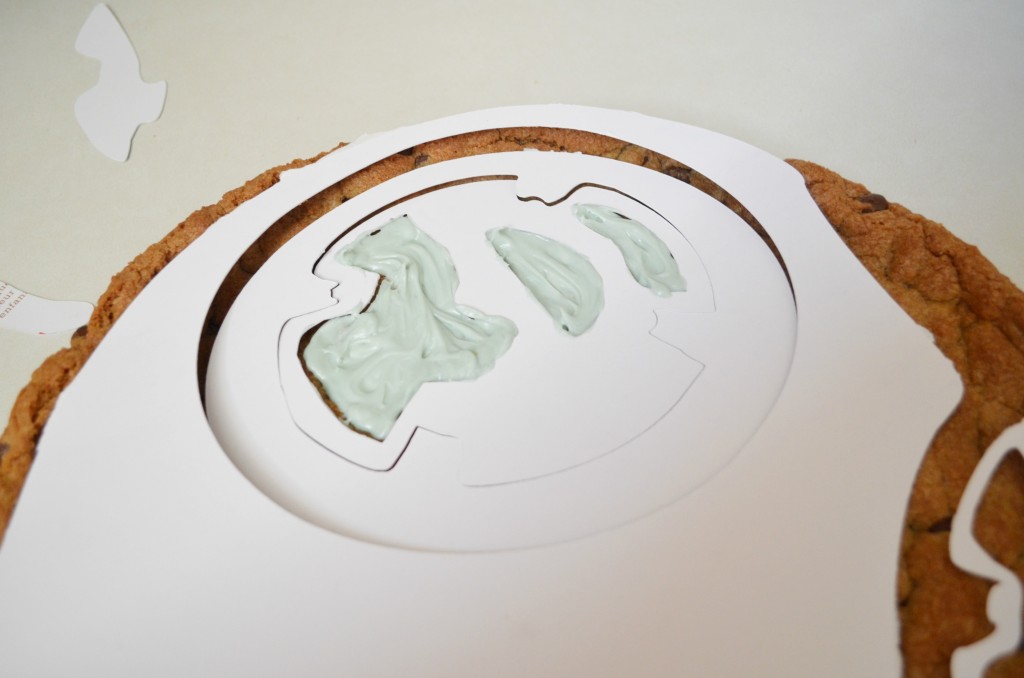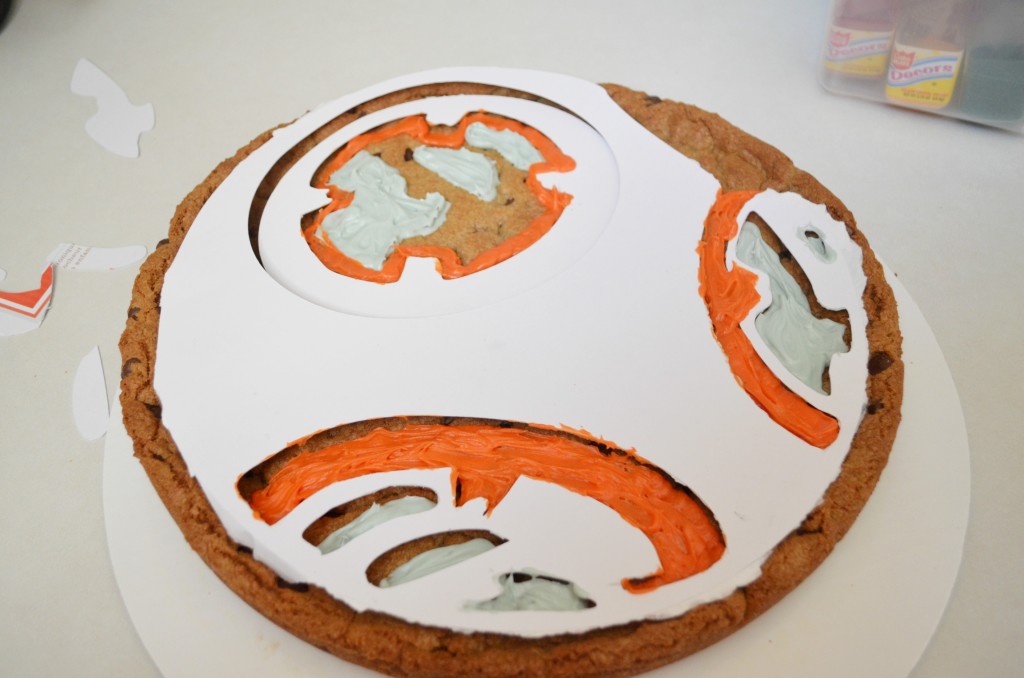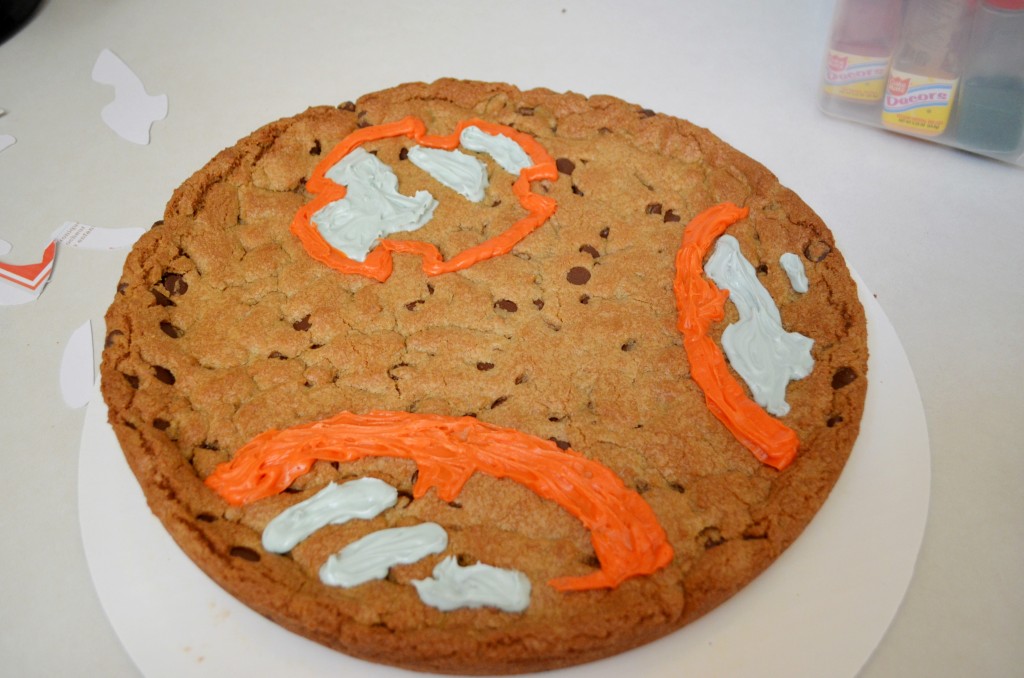 Finish BB8 off with 2 antennae. Break 1 bamboo stick into 2 pieces; 1/3 and 2/3. Wrap each stick in aluminum foil.
Stick each bamboo antennae through the top of the cookie helmet.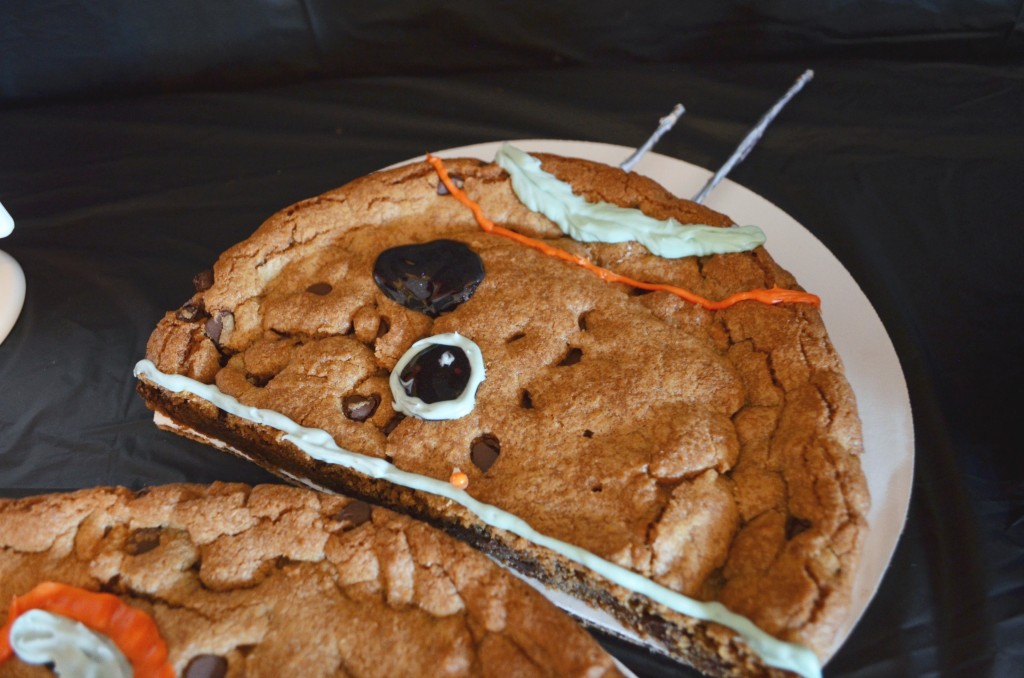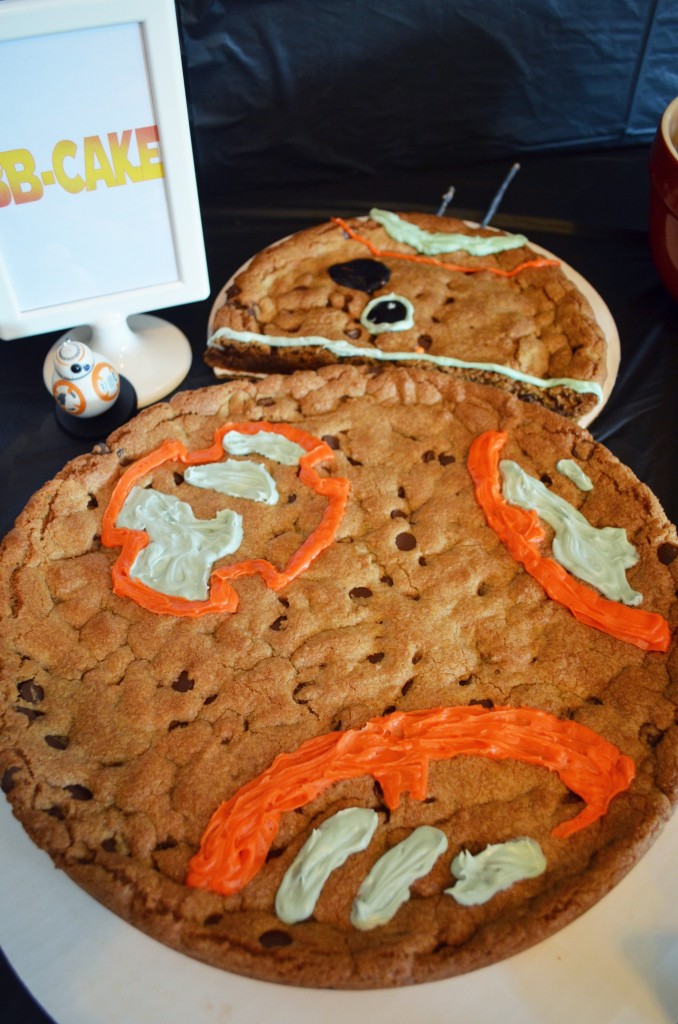 It is no surprise this BB-cake was a hit. Since the first teaser trailers our whole family fell in love with the adorable rolly droid. I can't wait to see what part he will play in the highly anticipated seventh installment of Star Wars!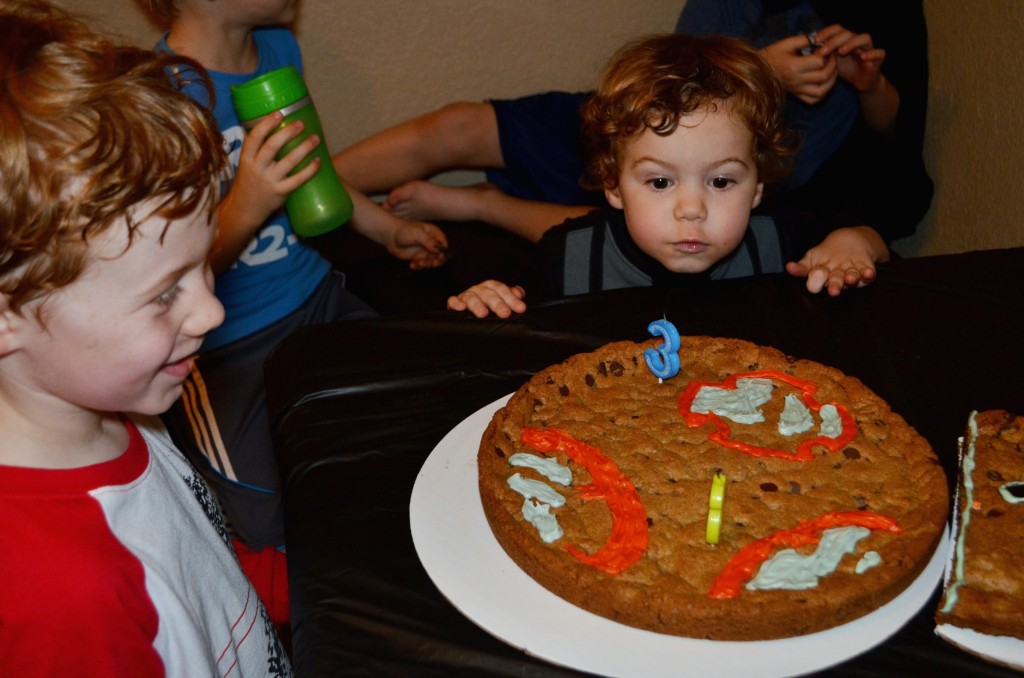 While you wait patiently to see the full Star Wars: The Force Awakens trailer tonight checkout these other fun Star Wars crafts and tutorials.
Star Wars Shirts
Star Wars Backpack
Chewbacca Shirt
Chewbacca Mickey Ears
Star Wars Ornaments
Bubble Lightsabers
Star Wars Rebels Party Ideas
Force Friday Gift Ideas
Here it is the full Star Wars: The Force Awakens trailer: