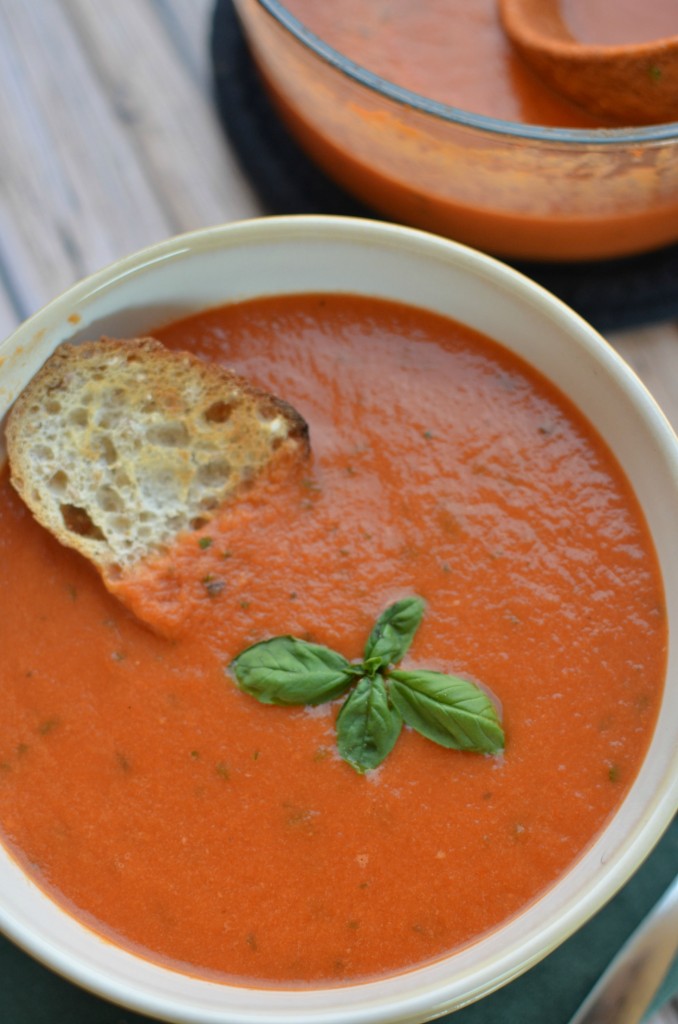 It has finally cooled off enough in Arizona to officially call it Fall. The rain has brought in a bit of a cold front, enough to leave the doors open during the day to keep the house cooled. Not to mention the smell of the rain soaked desert flooding the senses. Have you smelled desert rain before? It is heavenly.
The cooler weather marks soup season as well. A household favorite is tomato. I grew up on the canned stuff, so it was about time to swap out my beloved soup cans and try my hand at a homemade version. It's thicker than standard tomato soup with a delicious helping of fresh basil. It definitely has cured my craving for La Madeleine's tomato bisque, something I've been missing since they closed in Phoenix.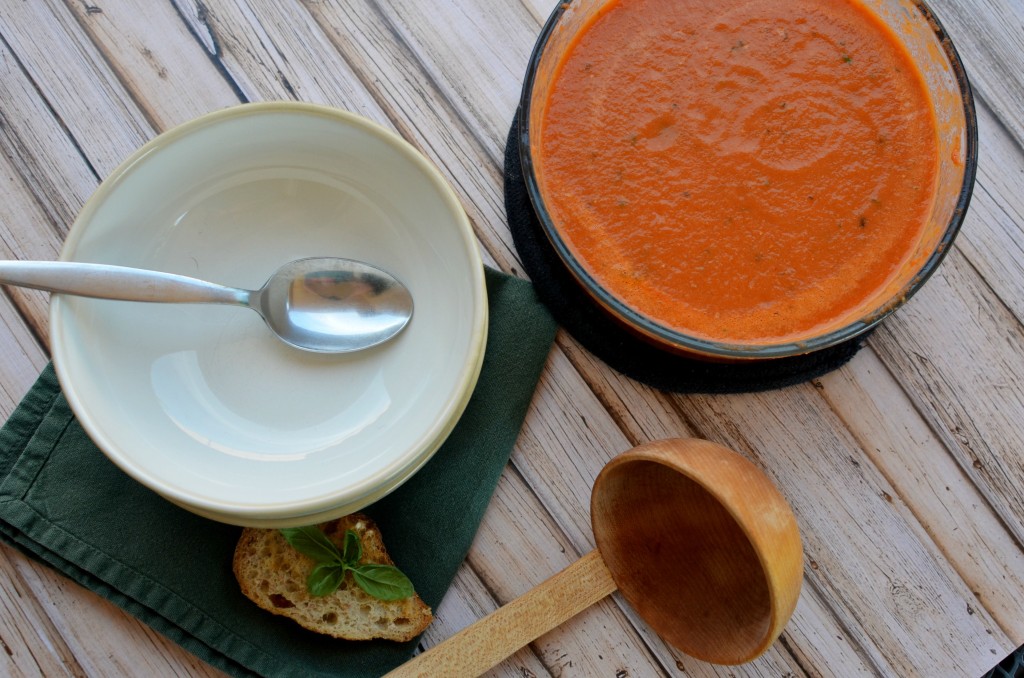 While you can use fresh tomatoes I opt to cut down on time with canned crushed organic tomatoes. Throw them in a high powered blender before transferring to the stove top or even better the crockpot. Add a little seasoning and broth, set it and forget it. Just before serving top and blend in some fresh basil. It's the secret to the flavor and thick creamy texture.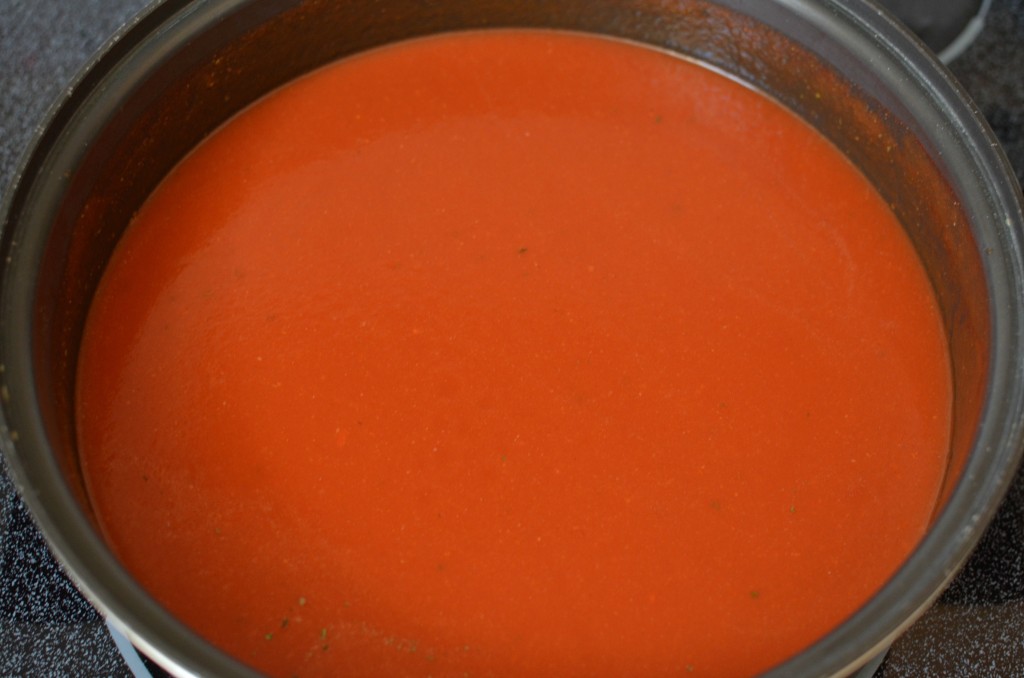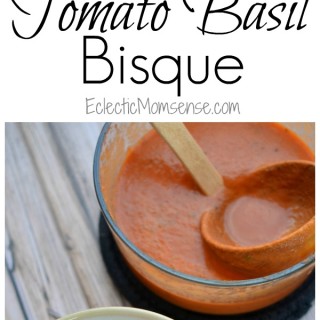 Tomato Basil Bisque
Easy and fresh tomato basil bisque. Taste just like the classic La Madeleine soup.
Ingredients
4

cans

28 oz. crushed tomatoes

4

tbsp.

dried onion

2

tsp.

garlic powder

1

tbsp.

unsalted butter

4

c.

vegetable broth
Instructions
Puree tomatoes in blender.

Combine tomatoes, broth, dried onion, garlic powder, and butter in large stock pot. Simmer for 30 minutes.

Add 5-6 basil leaves, blend with stick blender until.

Serve and enjoy!
Notes
Freeze leftovers, defrost, heat, and serve.