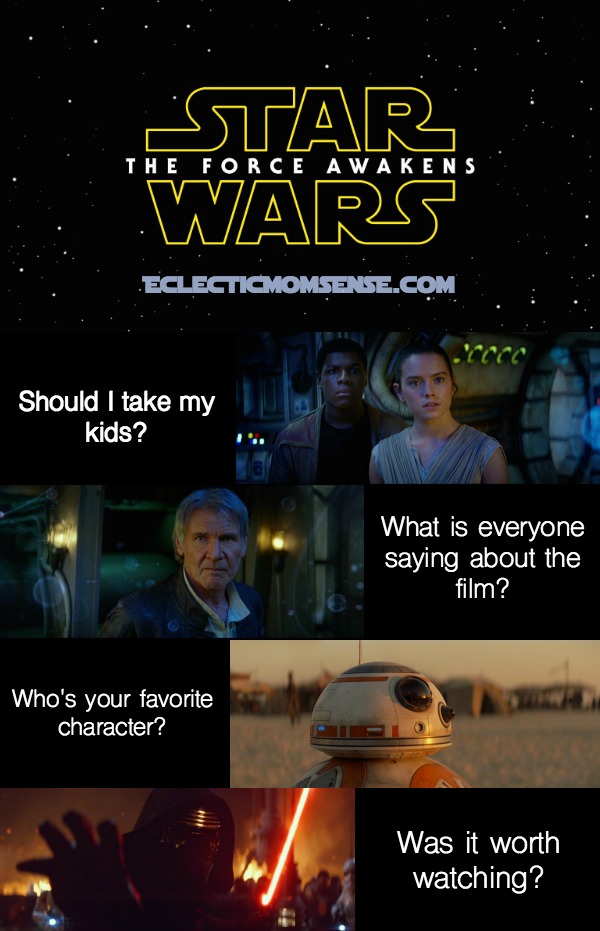 The day has almost arrived, Star Wars: The Force Awakens debuts in theaters Friday, December 18th. Yesterday, I had the opportunity to screen the film with small group of media andnof course my fellow fan girls. If you are looking for plot spoilers this is not the place. I'm keeping those secrets to myself to preserve the magic for everyone else, including my loving husband that was mostly okay with me seeing the film before him.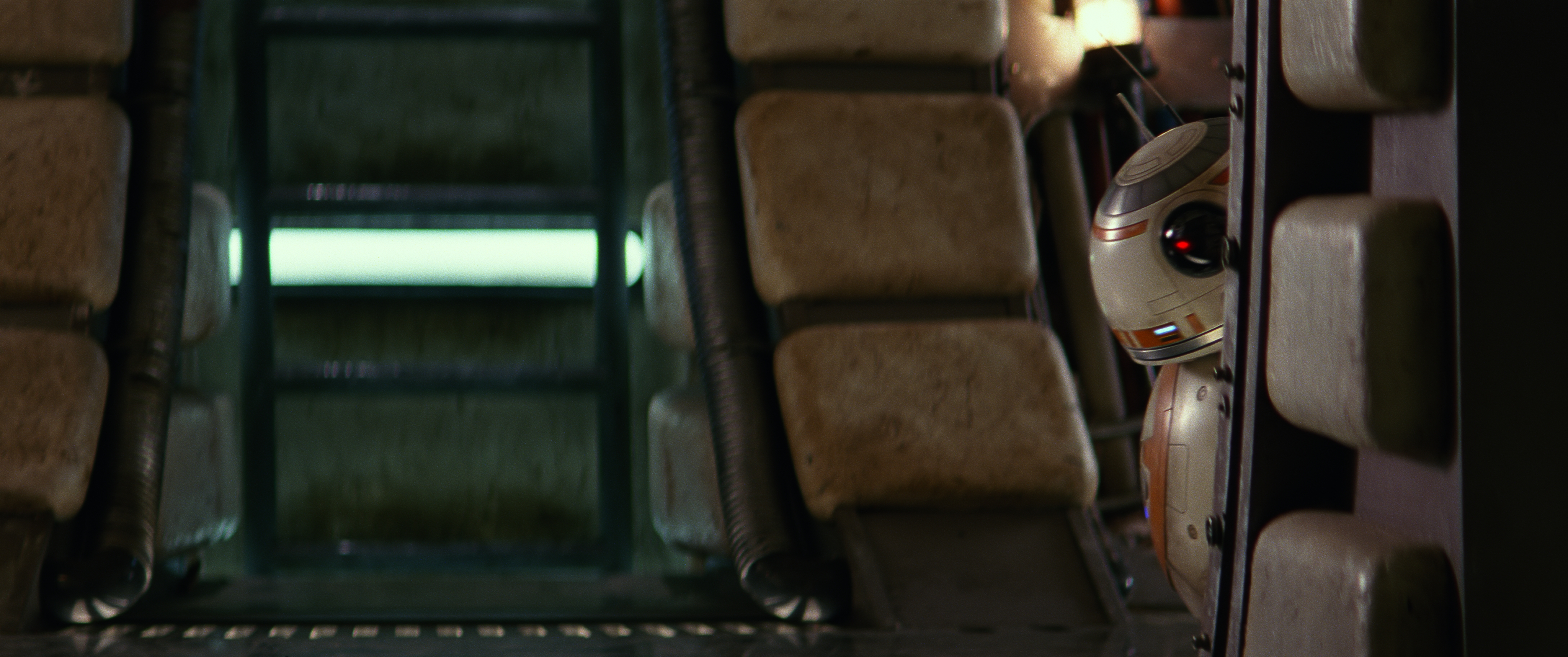 I was going to attempt to provide a little insight as to whether this film might be appropriate for kids, but it proved a difficult task. Guess what? Giving a review without actually discussing the plot is a hard thing. Since the trailers that have been released are truly only teasers, and the studio rightfully has kept this thing pretty much under wraps; in some cases not even releasing which actors played what roles, and leaving last names off the cast of new characters. A genius move, as it definitely built the anticipation, and the film did not disappoint.
Here's what I will say for those families wondering if they should take there kiddo to enjoy Star Wars: The Force Awakens. As with any film it depends. It depends on your child, their maturity, and familiarity with films like this. My son has always shown an interest in theatre, film, and animation. He has been exposed to many live action films and was sitting through full length films, including the much debated Brave, at the age of 2. So, when it comes to films my son is on the mature side and seems to handle intense scenes well. He will be joining us to see it at the premiere on Thursday.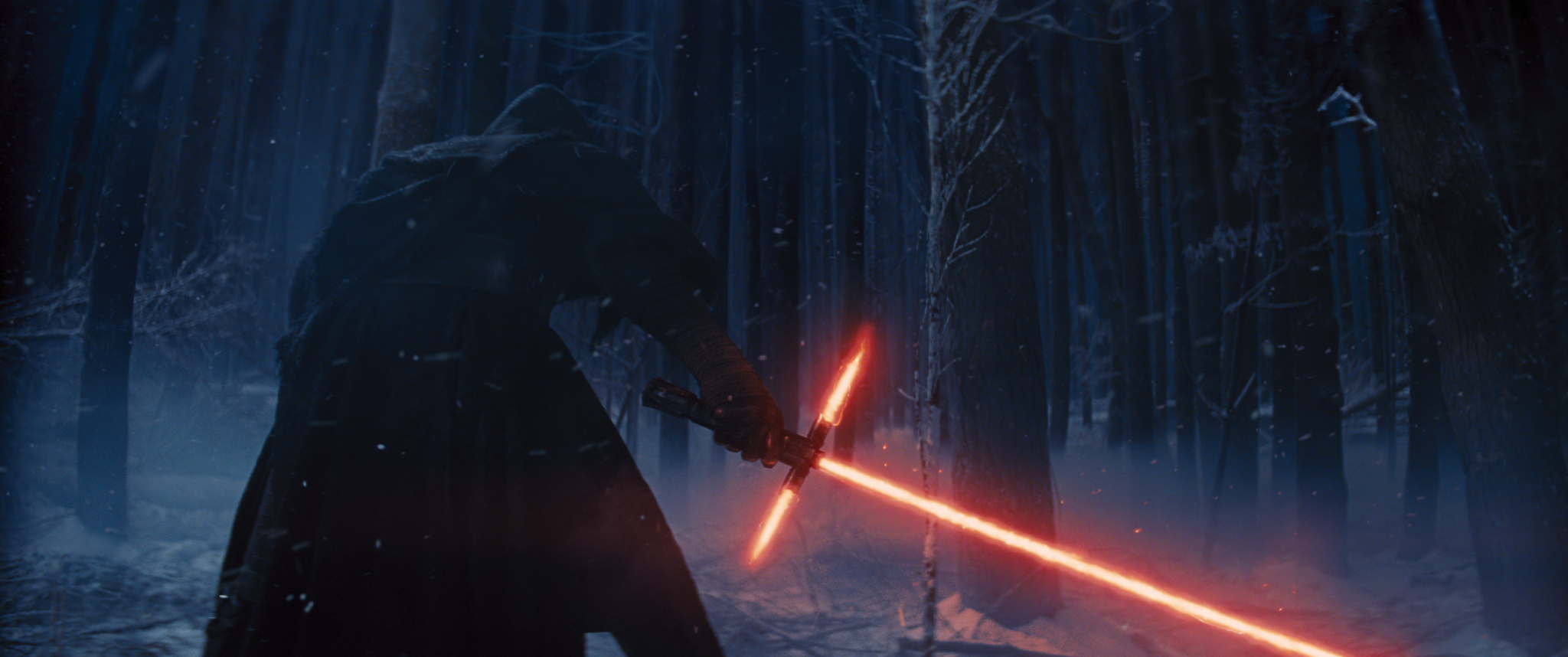 If they've seen the other films there is nothing more intense or violent than any of the other films. It's kept clean without any harsh language or sexualization. Though, if you have ANY doubt that your kiddo could handle an intense film with action and implied violence, view it first. This is one film you can't miss one minute of. Enjoy the film on your own first, that way if your seemingly movie mature kiddo needs a moment there's no question to step out.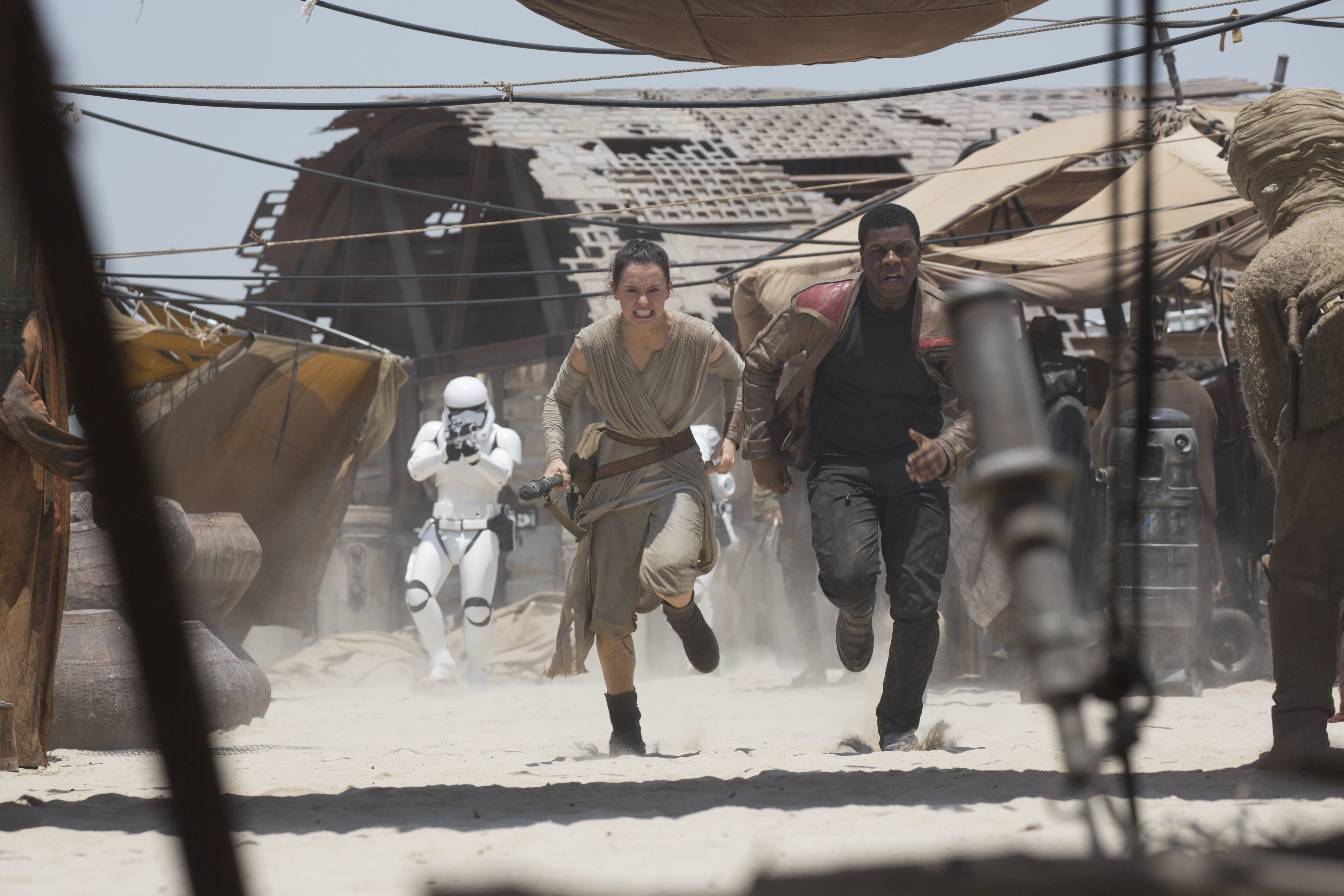 The cast of characters have amazing chemistry on screen. If you've caught any of the interviews leading up to the film it's no surprise they work well together. Two of the new additions to the cast, Daisy Ridley and John Boyega are a wonderful addition and only add to the Star Wars saga. And as we already know from the teasers many of the original trilogy cast returns. With such an overwhelmingly amazing film and cast of characters it's hard to pin down a favorite, but BB8 is definitely up there. He's such a cutie. 🙂 You'll have to go see it for yourself to catch all those details and answer any burning questions about the plot line.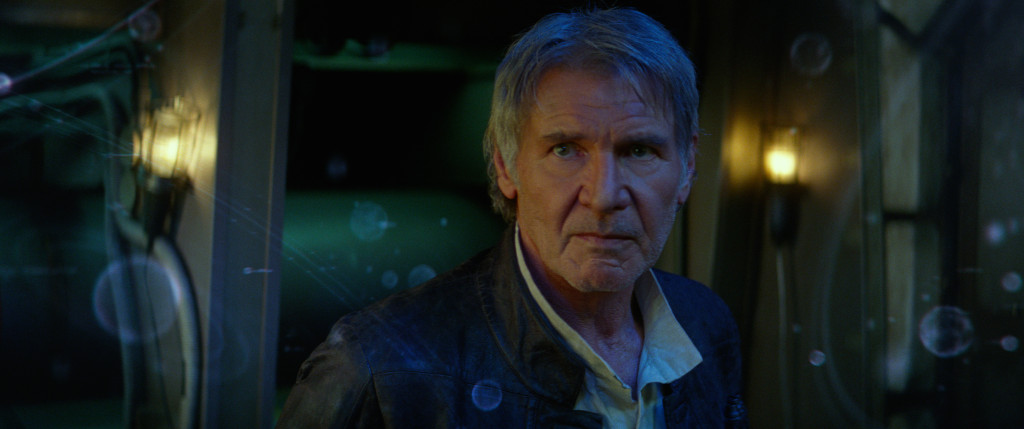 A quick search on Twitter reveals a similar trend. If you're a Star Wars fans, if you've seen the films, you HAVE to see this next installation. And might I suggest going sooner than later. With a film of this caliber it's going to be hard to escape the water cooler chatter.
So here you have it, just a peek into what everyone's saying about Star Wars: The Force Awakens (a.k.a. Episode VII) in 140 characters or less.
Holy crap, that Star Wars #TheForceAwakens is so good in the best old-school way! #StarWarsPremiere

— shonda rhimes (@shondarhimes) December 15, 2015
#StarWarsForceAwakens totally delivers #nospoilers I repeat #nospoilers again #nospoilers just #wow pic.twitter.com/SD4odRnTZZ
— Elizabeth Banks (@ElizabethBanks) December 15, 2015
1st Star Wars review: it was epic, awesome & perfect. The cast was stellar. JJ killed it!
— RainnWilson (@rainnwilson) December 15, 2015
Holy crap, that Star Wars #TheForceAwakens is so good in the best old-school way! #StarWarsPremiere
— shonda rhimes (@shondarhimes) December 15, 2015
And without spoiling it, I can say that #StarWarsForceAwakens has the BEST final shot of any Star Wars film. Wow.

— Patton Oswalt (@pattonoswalt) December 15, 2015
Yep, that about sums it up. I could not have put it into words, or lack of words better. You will leave the theatre speechless, and ready to see it again!
Do you have tickets for the film already? And who is planning on going all out in Star Wars gear or costumes?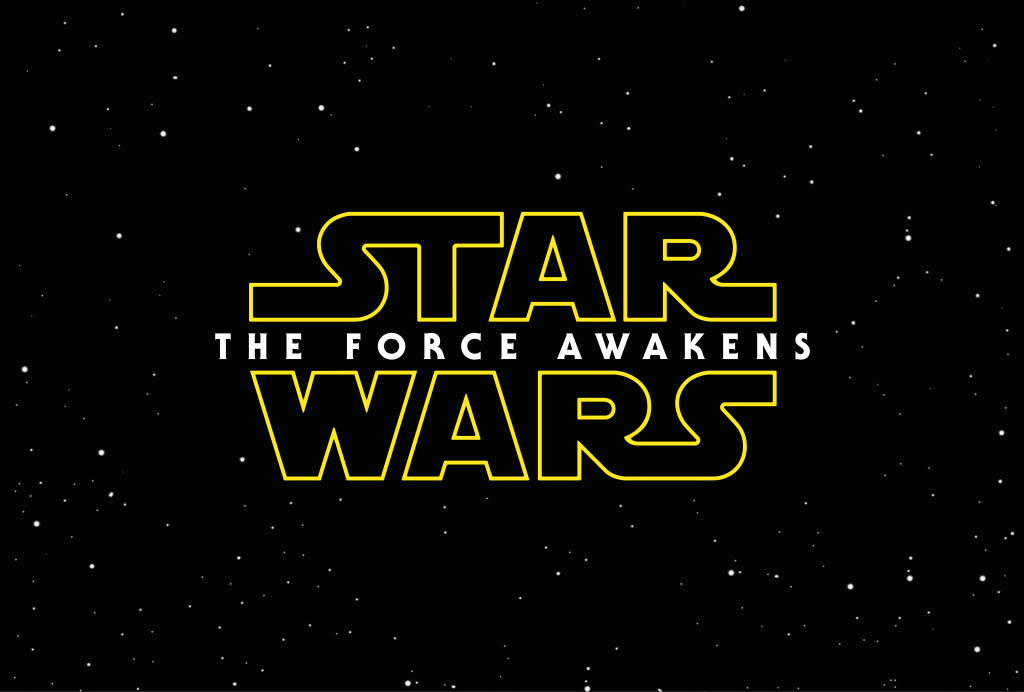 Like
STAR WARS
on Facebook:
http://www.facebook.com/StarWarsMovies
Follow
STAR WARS
on Twitter:
https://twitter.com/starwars
Follow
STAR WARS
on Instagram:
http://instagram.com/StarWarsMovies
Follow
STAR WARS
on YouTube:
https://www.youtube.com/user/starwars
Visit the official
STAR WARS: THE FORCE AWAKENS
website:
http://www.starwars.com/the-force-awakens/
STAR WARS: THE FORCE AWAKENS arrives in theaters everywhere on December 18th! And, if you simply can't wait another day, perhaps pass the time getting your Star Wars gear ready. These freezer paper shirts are super simple, and you can easily customize with your favorite classic or new Star Wars character. Or perhaps an adorable BB8 cookie to celebrate.
Lightsaber Bubbles
Chewbacca Mickey Ears
Chewbacca t-shirt
Star Wars Ornaments
Star Wars Backpack