Easter is on it's way, so it's time to start thinking about what to fill those baskets with for the kids. My two little boys will be so excited to see their Marvel Easter basket filled with all sorts of fun. A couple of years ago I made my oldest a
custom basket liner
with Avenger's fabric of course. So when given the chance to work on a #DisneyEaster campaign with #CollectiveBias I jumped at the opportunity.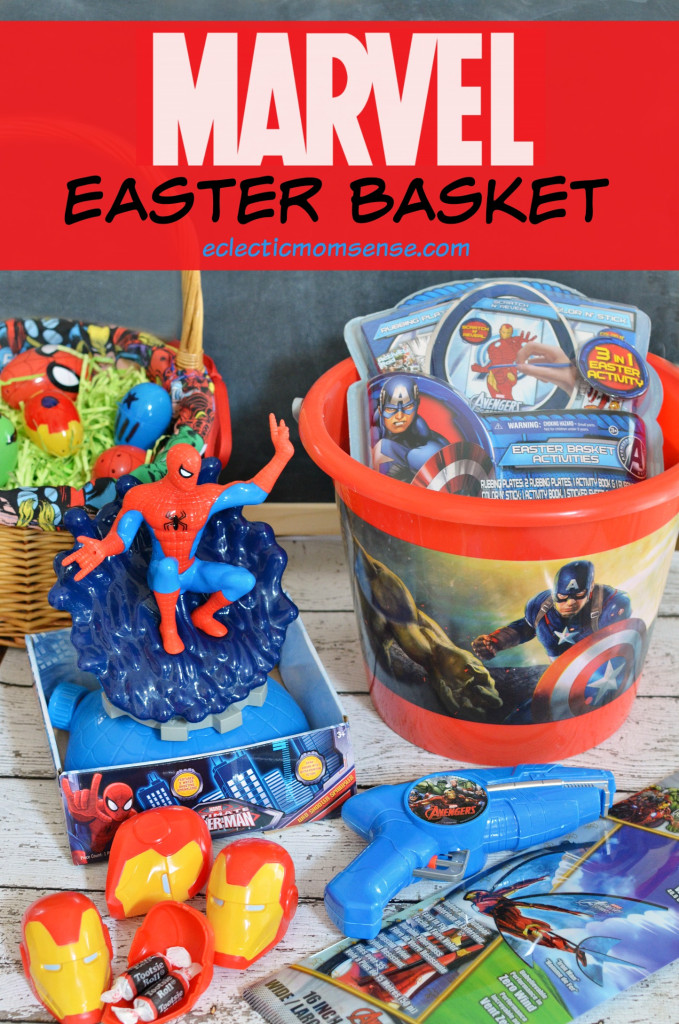 We tend to dial down the candy at Easter and opt for just a few treats in fun fillable eggs and some outdoor toys. This year I headed to Walmart to stock up on Marvel basket fillers.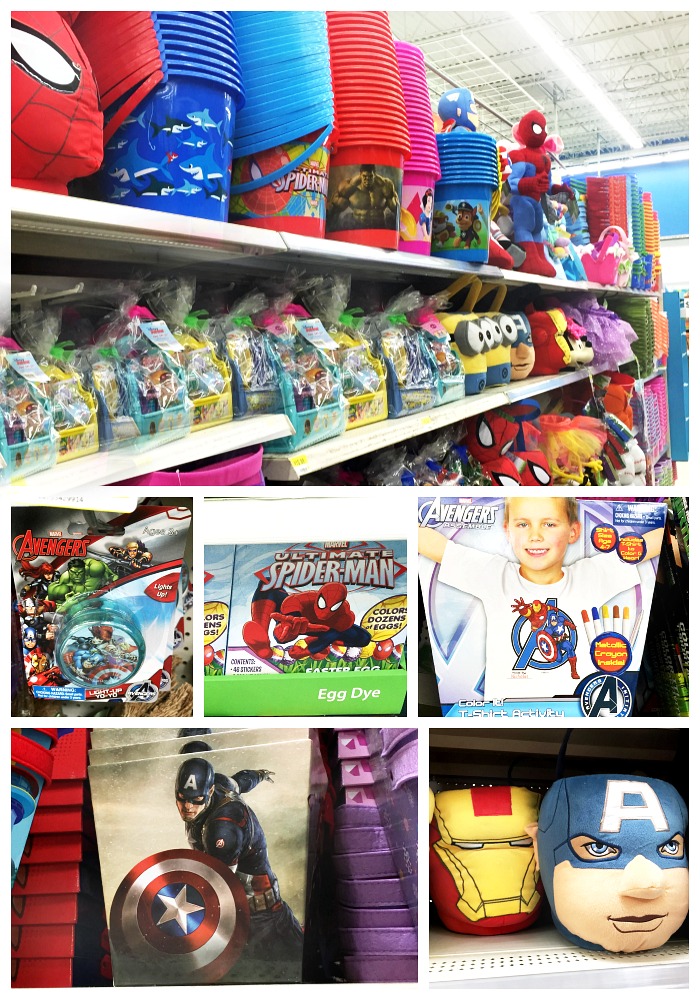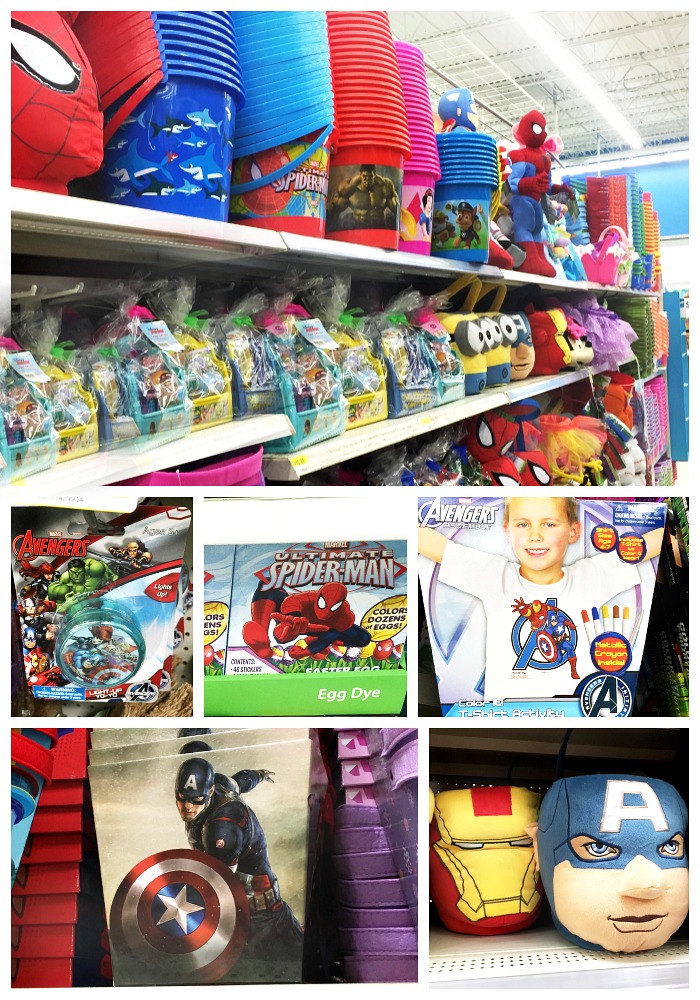 They had a huge selection of baskets, buckets, themed fillable eggs, and toys. There was even an aisle setup for all sorts of fun outdoor items right in the Easter section. I was able to grab candy, a few toys, and outdoor activities all in one place.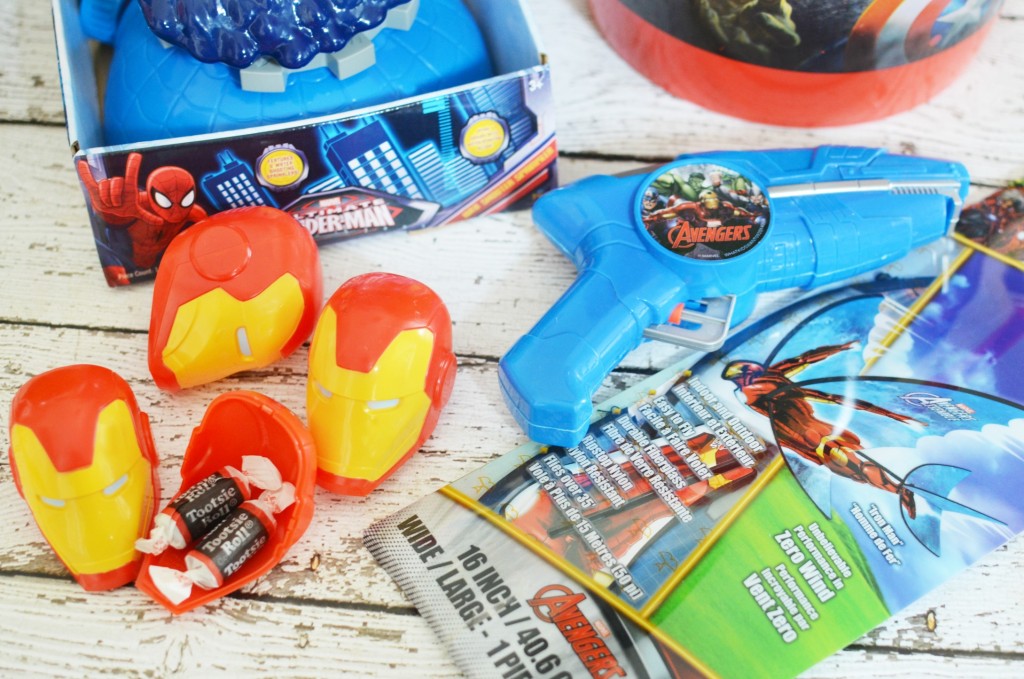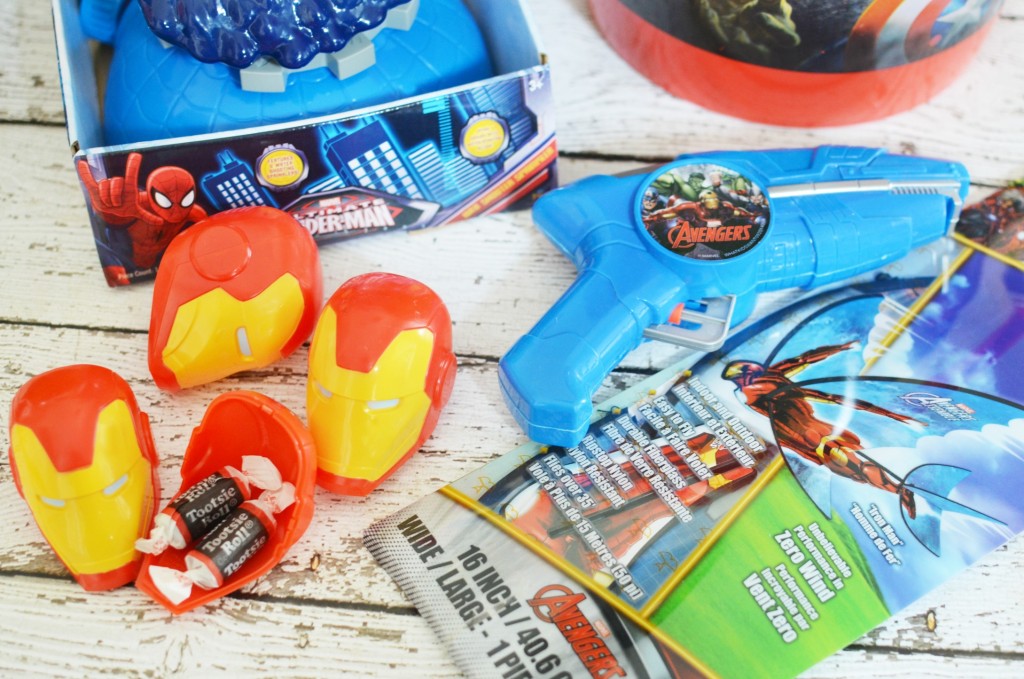 What's in the Basket?
Avengers Large Easter Bucket
Iron Man Fillable Eggs
Avengers Water Squirter
Spiderman Sprinkler
Iron Man Glider Kite
Spiderman Fillable Eggs
Avengers Art Activities
While I was shopping this year I found the set of Iron Man helmet eggs. I decided to customize a few other fillable eggs to look like the other Avengers. With just a couple of permanent markers the whole egg-cellent team assembled.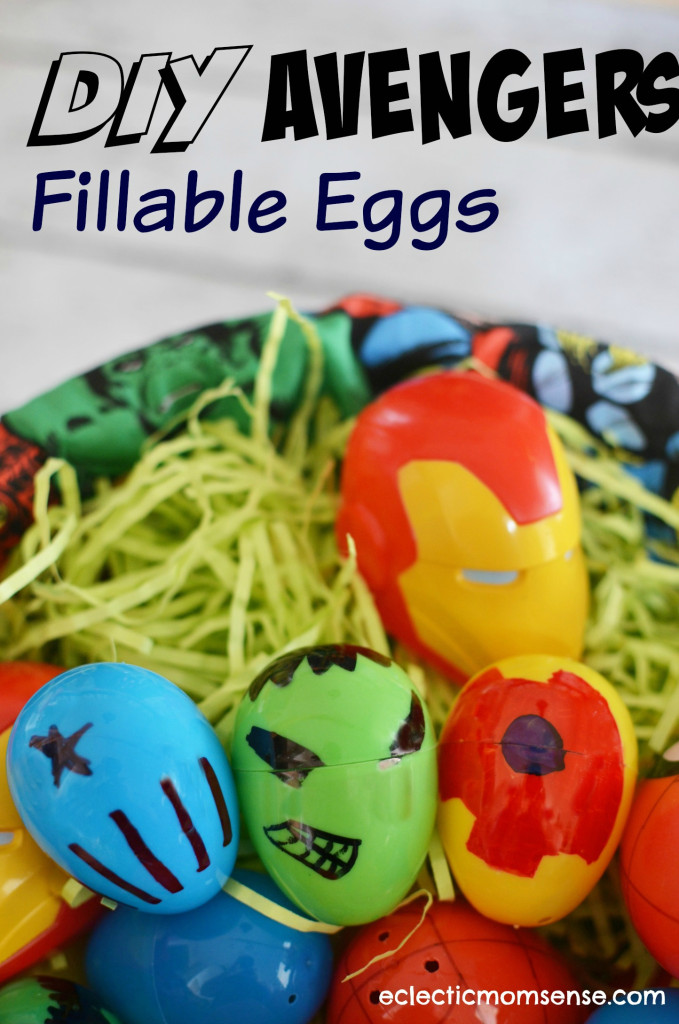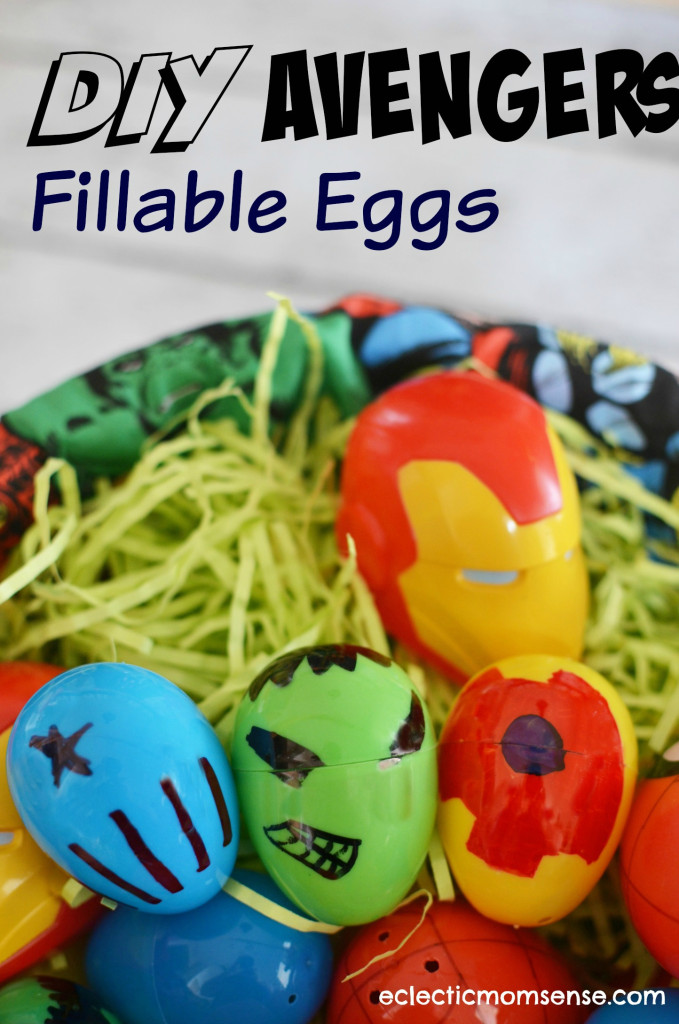 I used these
popsicle stick puppets
for inspiration for my team of superheroes. I am by no standards an artist, but they got my sons seal of approval. Checkout the video tutorial to learn how to scramble 🙂 your own Avengers team.
Next, it was time to fill the Easter baskets. Traditionally the kids get their Easter egg hunt baskets filled with their snacks and treats. We hide it somewhere in the house and everyone has to find their Easter basket. Because we go with outdoor activities like kites, bubbles, and water squirters we tend to run out of room in their baskets. I picked up a Marvel Easter bucket to load with all the fun goodies for the boys to share.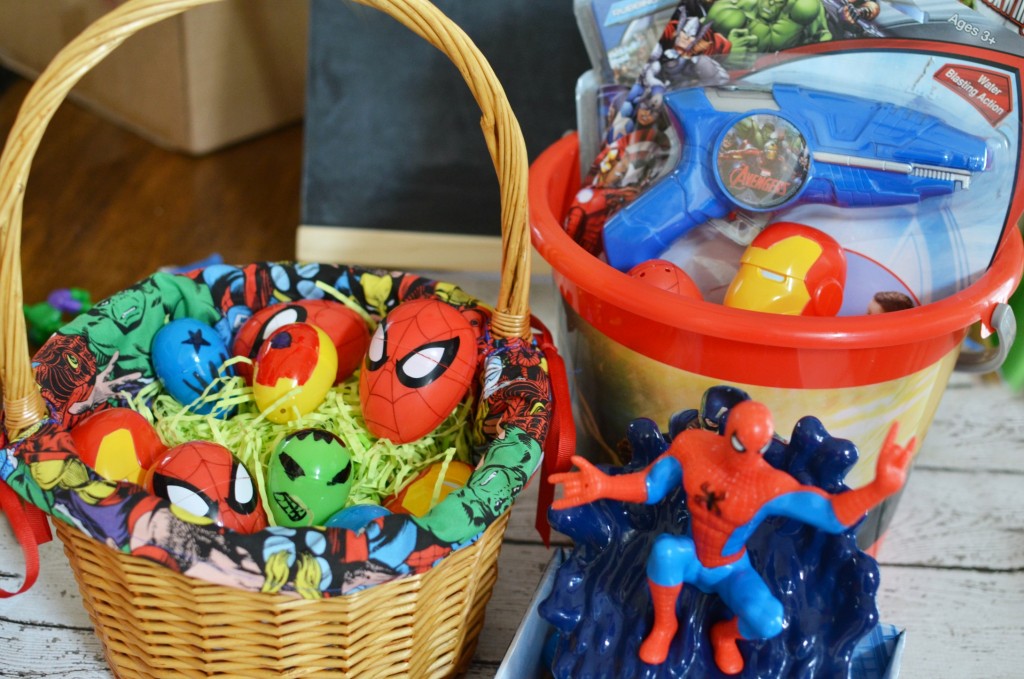 Do you have any basket staples?
Try Walmart for a variety of #DisneyEaster basket fillers.
Looking for more DIY Marvel crafts to fill your basket with? Try these fun crafts.
Captain America Mask
Superhero Banner
Spiderman Monogram Letter
Captain America Shirt
Avengers Printables