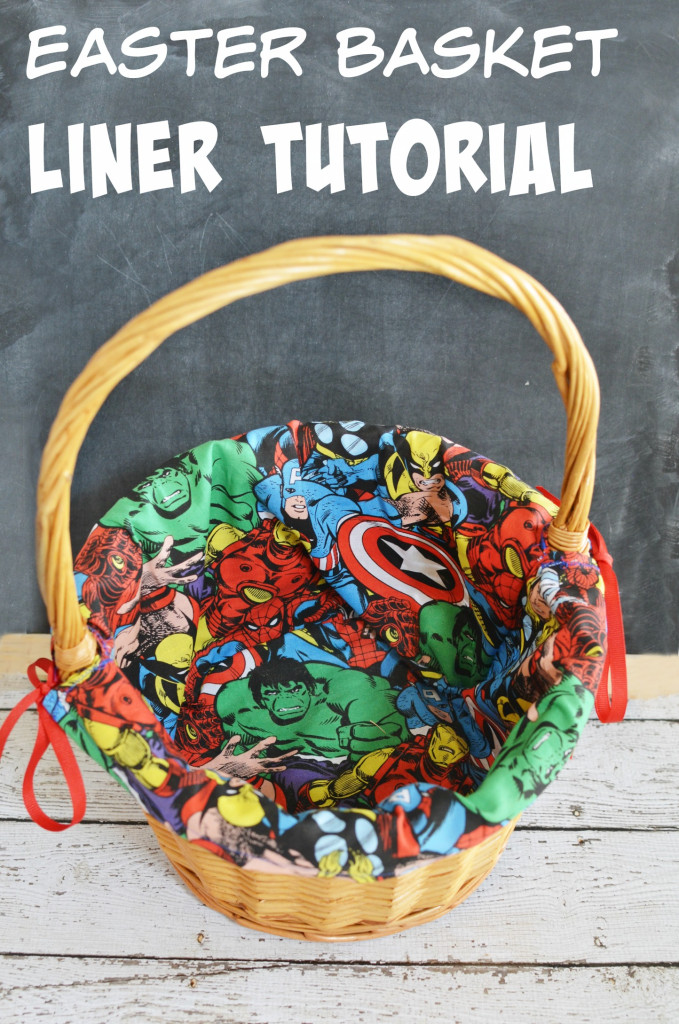 When little brother arrived on scene I decided to give my son's Easter basket liner a big boy makeover. He's been in a full on superhero/Star Wars phase since he was 2 1/2. I found this fun Marvel universe fabric year's ago and finally found a great use for it. His reaction Easter morning was priceless when he saw his Easter basket redo.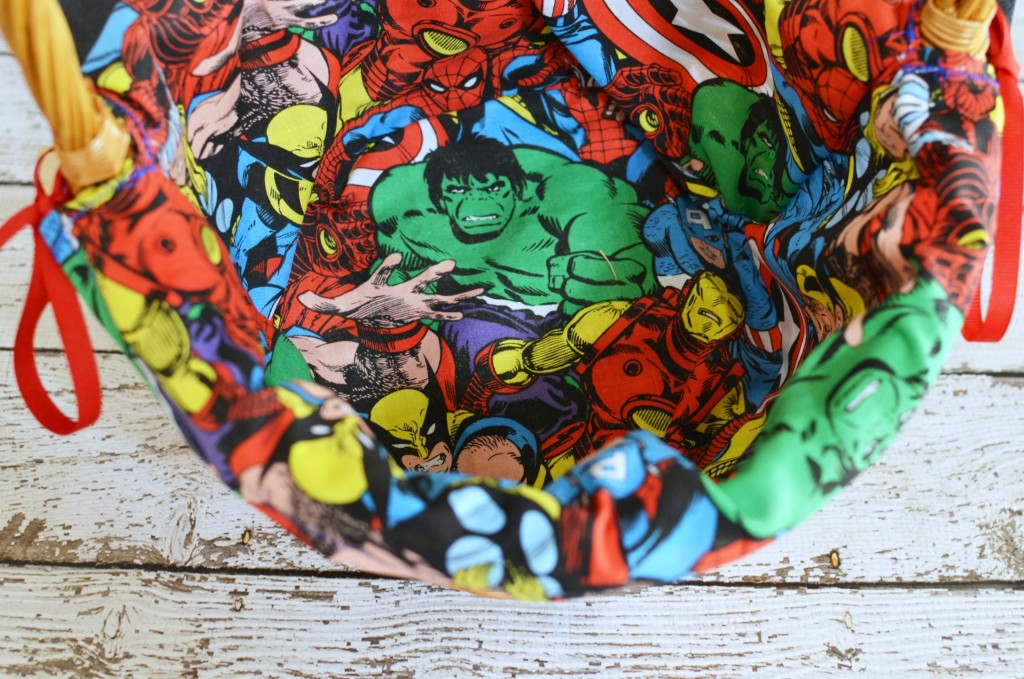 With just a few measurements and a little math this liner is fairly easy to whip up. If you don't have a sewing machine or aren't a big sewer you could easily accomplish this with fabric glue or hand stitching.
The images in this post are after completion. I wasn't as great about taking step by step photos a few years ago.
Supplies:
fabric
1/2″ ribbon
thread or fabric glue
Directions:
1. Size up your basket. Measure the diameter of your basket at the base and upper rim. Next, measure the depth.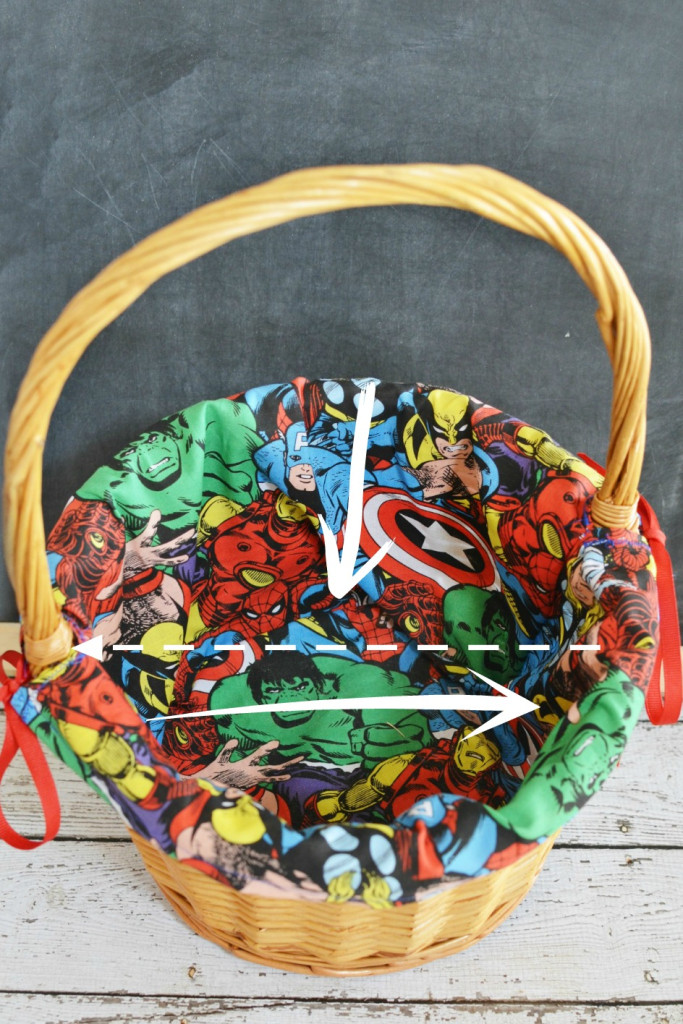 2. Get ready to do some math, you will need to determine the circumference (C = πd) of the base and top. Next cut your 3 pieces of fabric based on the directions below; one circle for the base and two identical trapezoids for the sides.
Circle- base circumference + 1/2″ seam allowance (find a bowl or lid with a similar measurement to trace)
Trapezoids- 1/2 of the base circumference+1/2″ seam allowance (bottom cut) by 1/2 of the rim circumference+1/2″ seam allowance (top cut) by depth measurement+2″ overhang (sides).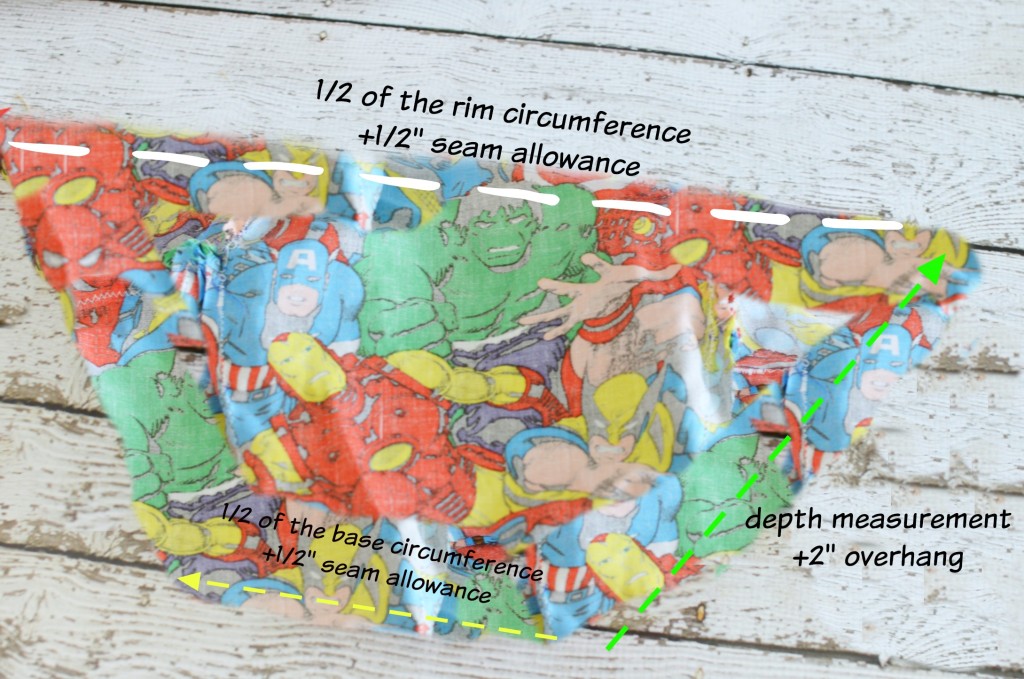 3. Place your trapezoids right side together. Place a pin 2″ from the top on both sides to indicate the stopping point. Sew along each side until the marker pin with a 1/4″ seam. Fold and sew the raw sides.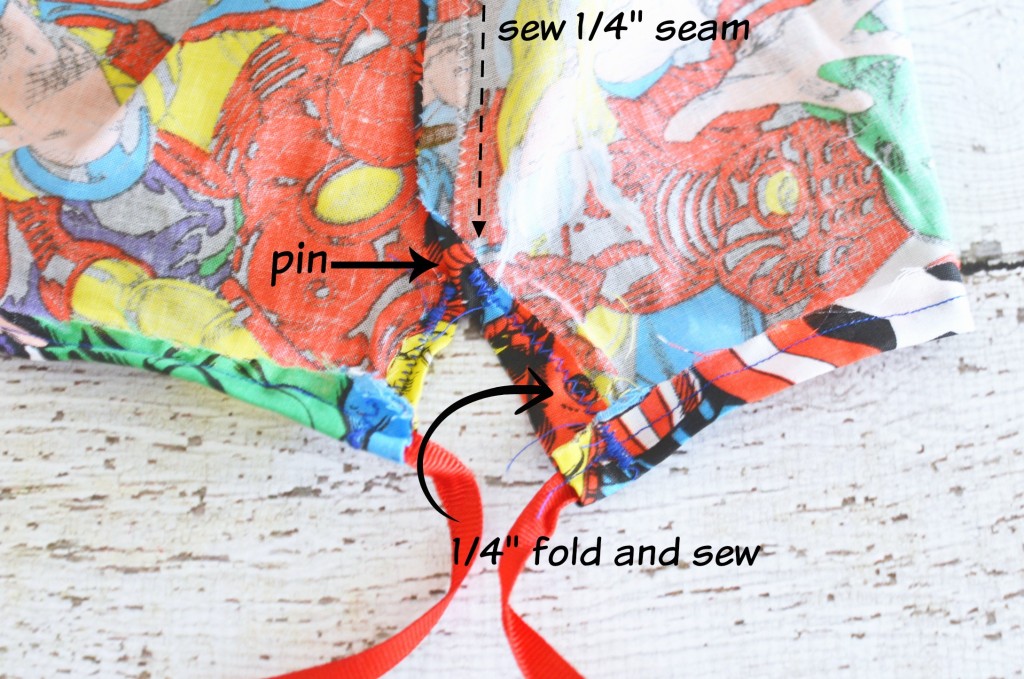 4. Fold over the top edge 3/4″ and sew. You are creating a casing for the ribbon. Thread your ribbon through the casing using a safety pin. Sometimes I skip this step and place the ribbon inside the fold and sew, taking care not to sew on the ribbon.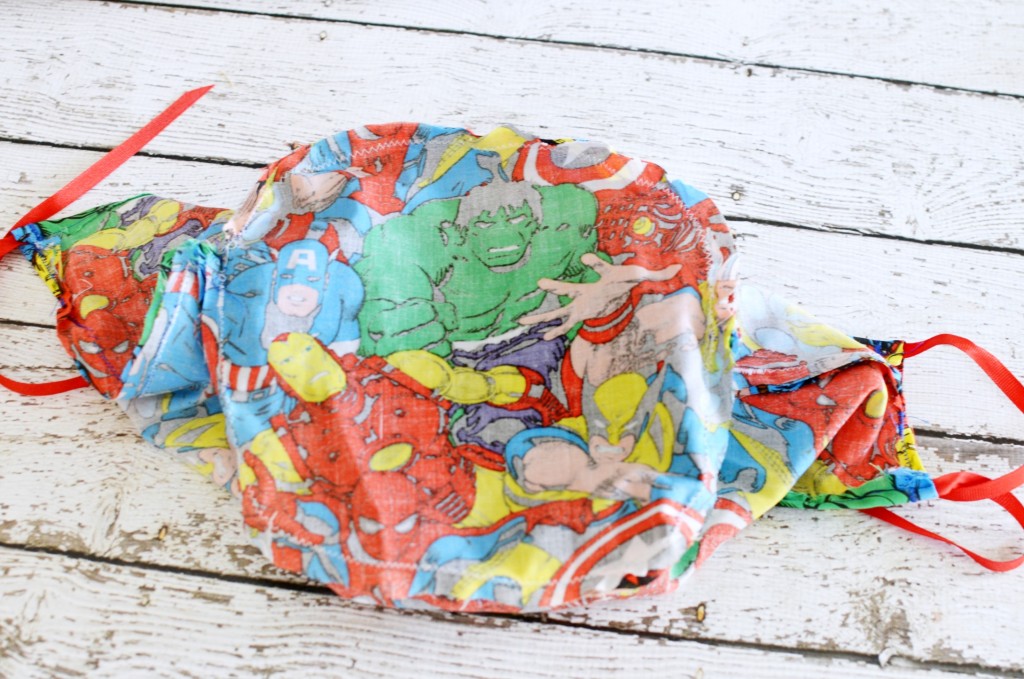 5. Fit your liner in the basket and tie.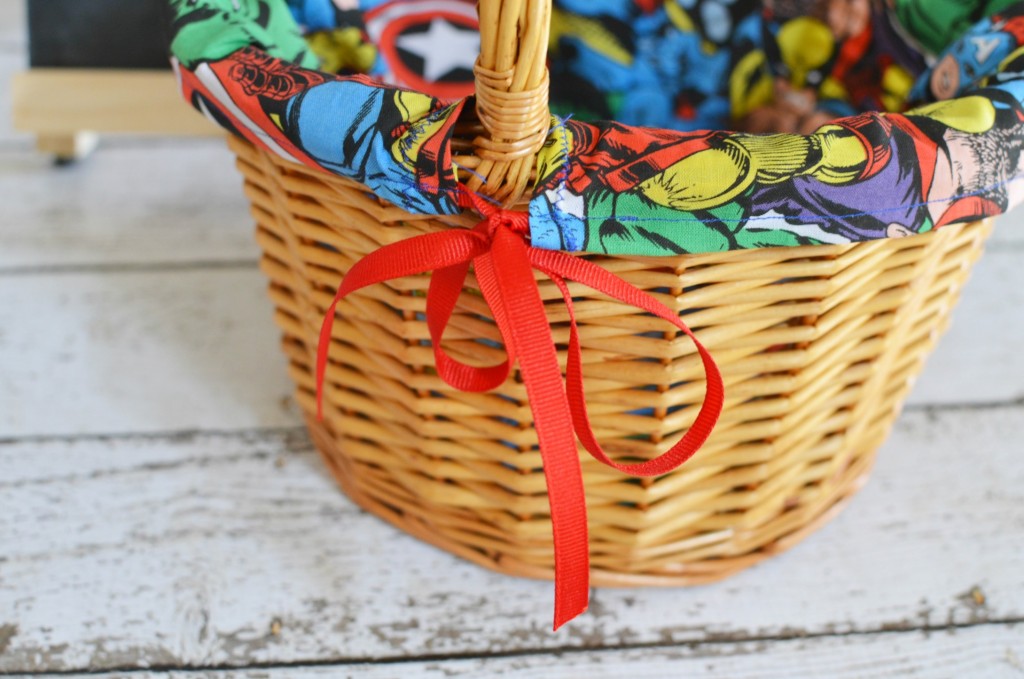 Add a little Easter grass and your basket is ready for Peter Cottontail. I can't wait for my little oldest Avenger to see all the fun basket fillers I snagged him for this year's basket.