Can you believe it my kids don't like potatoes. French fries, sure, but mash them, boil them, bake them and they are out. Now I realize potatoes aren't the best vegetable choice, but when faced with the decision between bread or a potato for dinner's starch it's a no brainer. Leave the skin on and potatoes pack a great nutritional boost with calcium, vitamin C, B6, and potassium.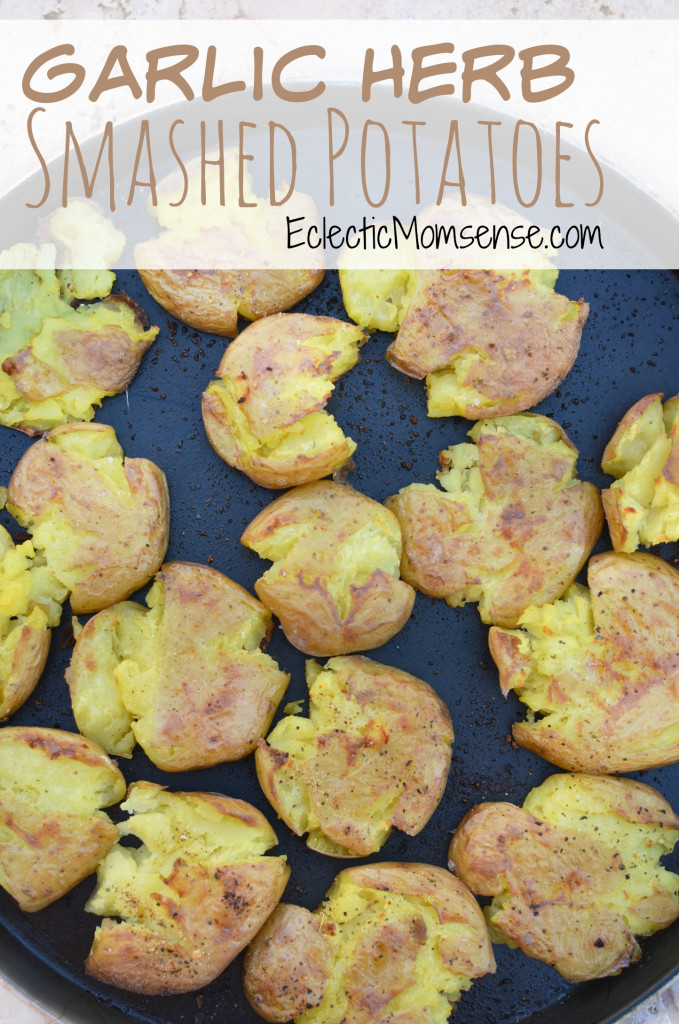 Faced with the challenge of kids that don't eat potatoes and a limited variety of other vegetables I created something the whole family loved. For these smashed potatoes I went with a yukon gold potato because of the buttery flavor. Red potatoes or any other colored potato variety would work too. They come out similar to the texture of a french fry; crispy on the outside with a fluffy inside.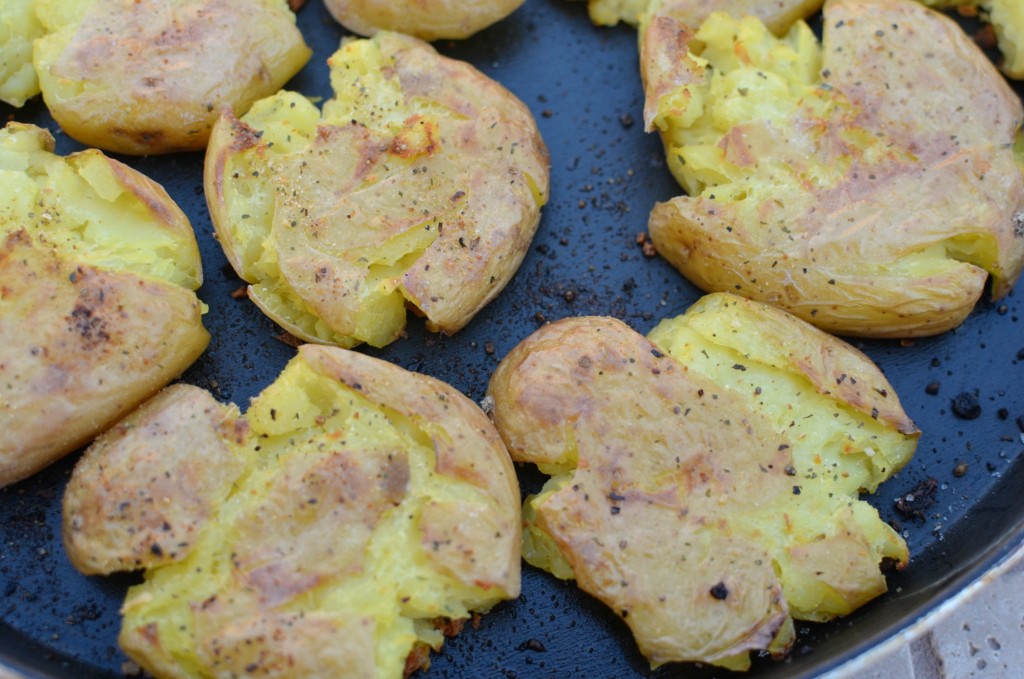 These smashed potatoes are so versatile. Add a little butter for the perfect side to accompany a delicious moist chicken. Grab some ketchup and serve them up with a side of bacon and egg for breakfast. They will definitely be making many more appearances on our family menu.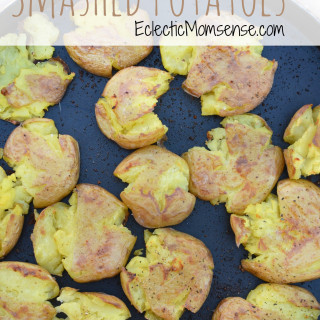 Garlic Herb Smashed Potatoes
Ingredients
yukon gold potatoes

or other small boiling potatoes

garlic salt

parsley

onion powder
Instructions
Preheat oven to 425.

Boil potatoes until fork tender.

Generously coat a baking sheet with oil. Place potatoes onto baking sheet.

Spray or brush the tops of the potatoes with oil.

Using the bottom of a glass or potato masher smash your potatoes into flat disks.

Sprinkle the tops with your herbs. I love the Trader Joes garlic salt grinder for this.

Bake at 425 for 20-25 minutes until golden brown.
Don't they look so delicious!? My kids didn't even realize they weren't eating a french fry. My oldest kept going back for seconds.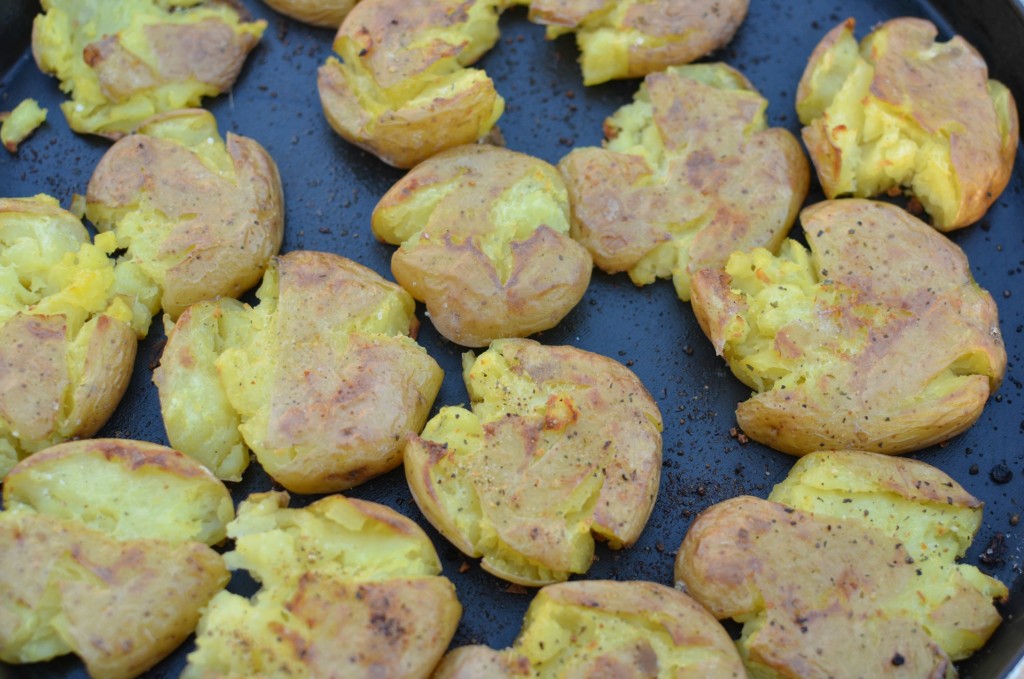 How does your family like to enjoy potatoes?