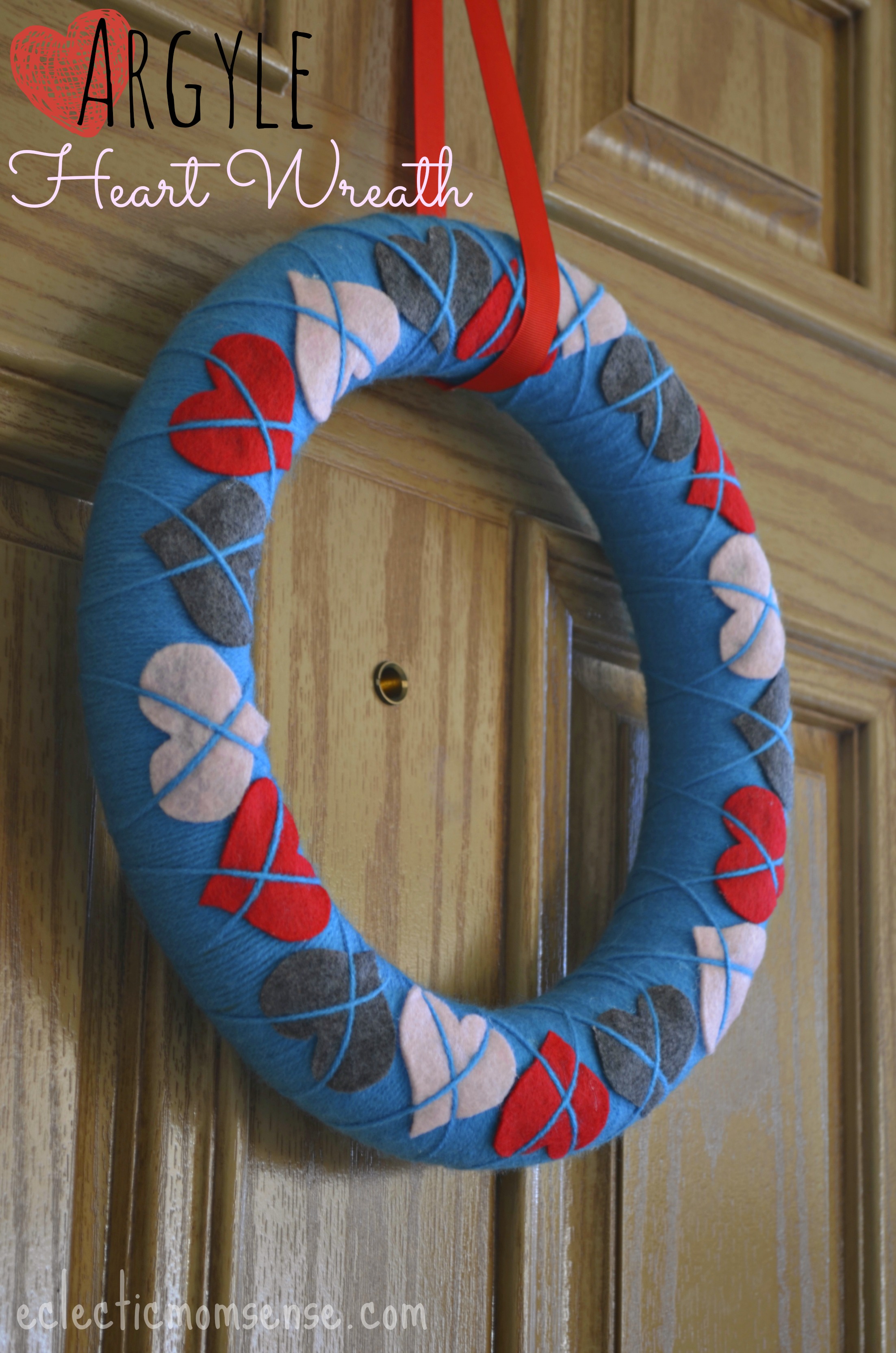 Back in the fall I saw a fall argyle wreath floating around with pumpkins (can't find the same one now). I put it in the back of my mind for next year. Then, a local blogger I follow on Instagram posted a really cute picture of a heart argyle wreath she created. Her colors are really classic and fun. The colors came together for my argyle heart wreath with the help of a card holder I had hanging up. It has the standard Valentine colors: red and pink, but also this really gorgeous aqua. Those pieces of inspiration created the whole color scheme for this years Valentine's decor, more to come on that in a later post.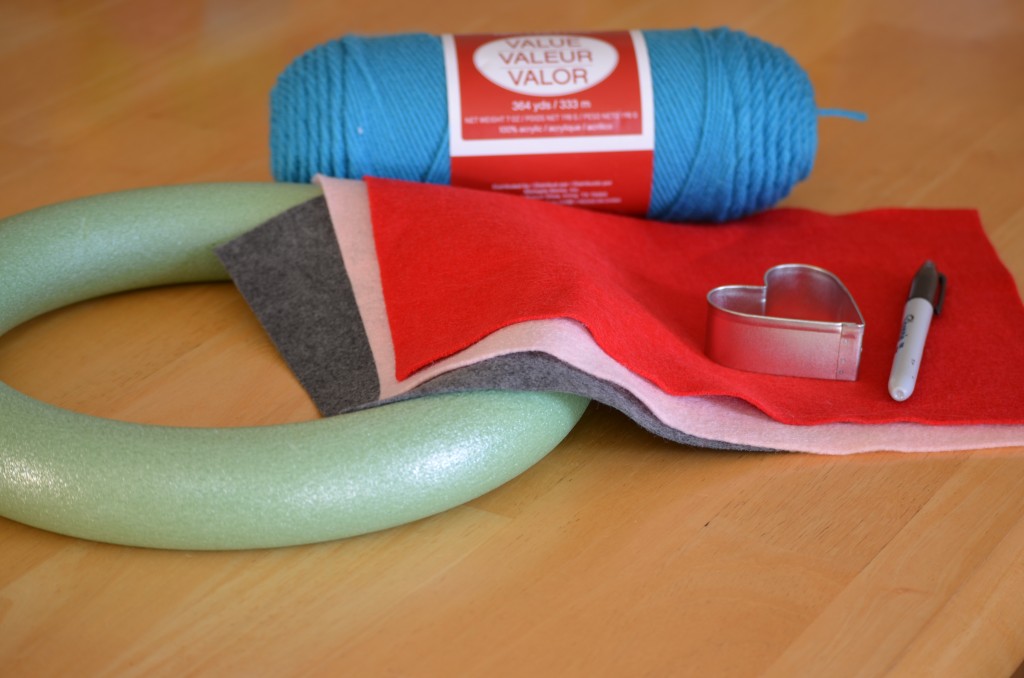 I'm very visual so I'm going to leave you with this step-by-step, okay maybe not every step. I forgot cutting out the felt hearts and hot gluing them to the wreath before wrapping, but you get the idea, right?. If you prefer written out directions checkout Kara's tutorial in the link above. I'm also sharing a video of a quick way to wrap your wreath. It took me awhile and some trial and error to figure out an easy method. Again, visual…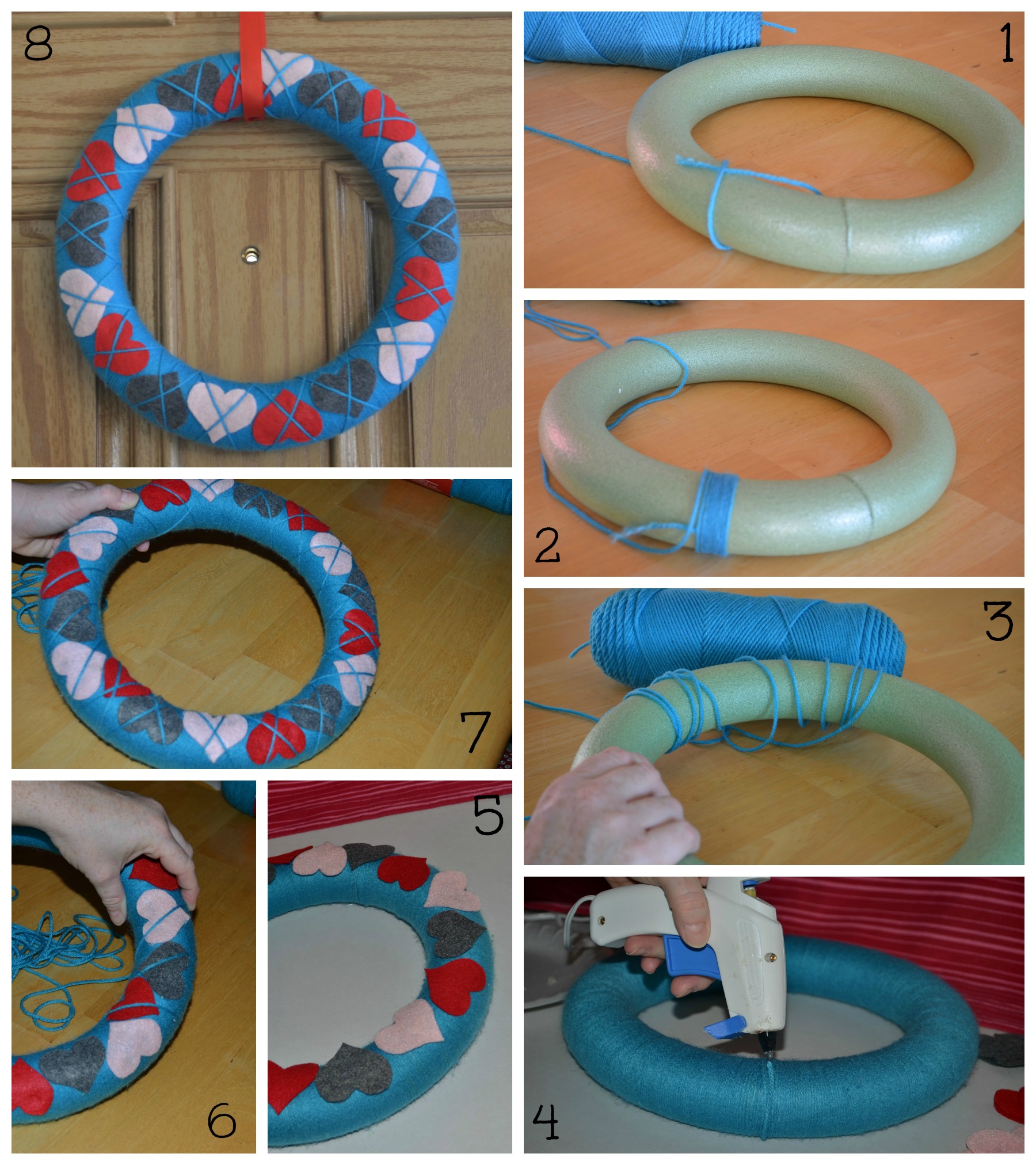 What's your Valentines color scheme this year?
Pin me for later!