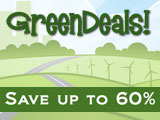 I was recently introduced to a deal site called Green Deals, and I'm loving the uniqueness of the products sold, and of course supporting green businesses. It definitely sets itself apart from all the other deal site. All discounts and deals come from businesses approved by Green America. Green Deals does all the work in giving it the Green America seal of approval. Every product sold meets the green standards for their policies, practices, and products. New products hit the site every 24-48 hours and stay active for 30 days or until sold out.
My eye first caught this Solar Oven Kit. I was just looking into doing a science project with my preschooler on solar energy and cooking. We were going to make our own, but how cool would this be to share with him. We could cook our lunch everyday outside on it. Major homeschool points for mom!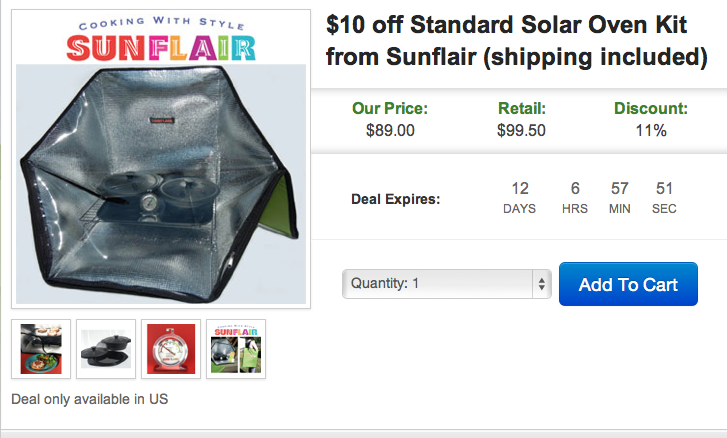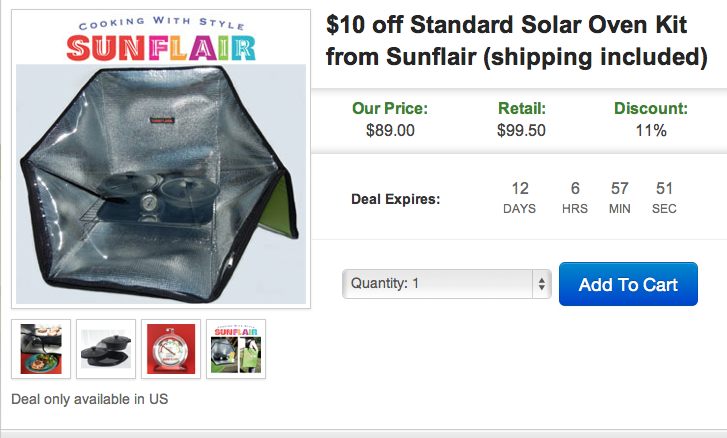 Again the biggest draw for me is the ability to find unique gifts and support eco friendly businesses. Someone might be getting this Bamboo Utensil Set soon. Shipping was very quick. Within 2 days of ordering it was shipped out and arrived in just a few days; making it perfect for gift giving. It's not too late to shop and get your sweatheart something one of a kind. Use the code eclecticmommy5 to receive $5 off your first order when you shop GreenDeals.org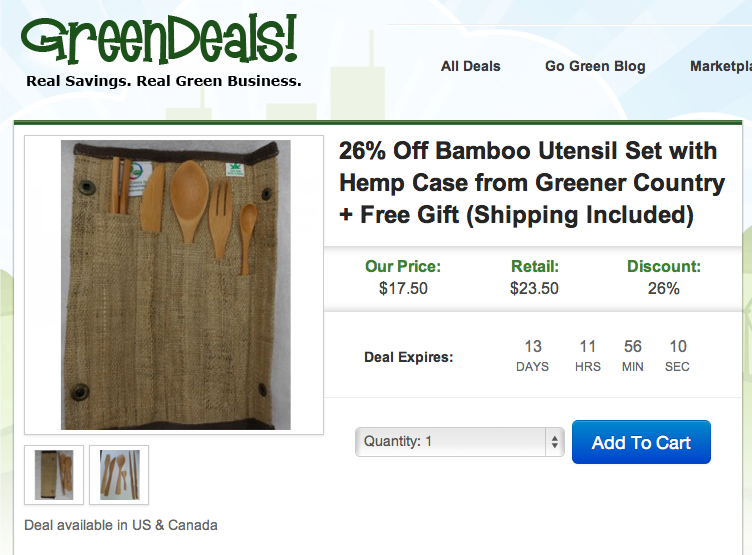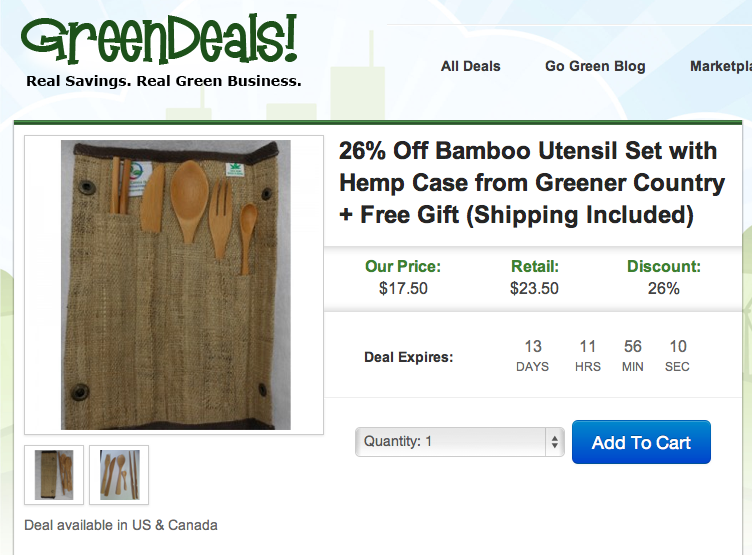 Make sure you enter my giveaway for a $25 store credit to Green Deals.