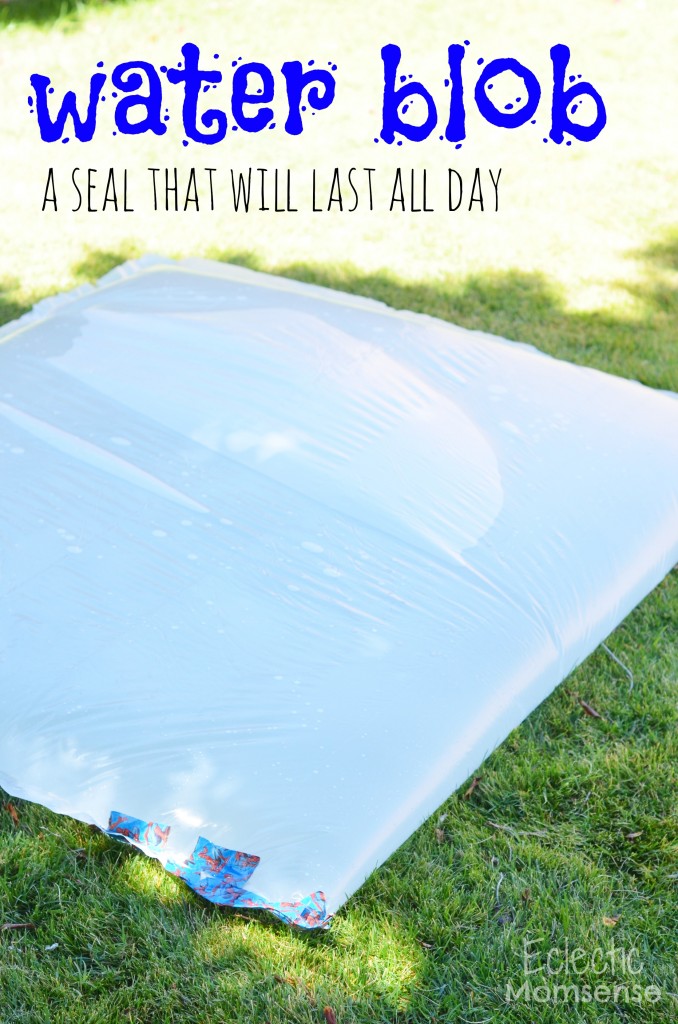 Remember that awesome preschool teacher that created
ice painting
for water day? She knocked it out of the park and had a water blob for the kids to bounce on too. Their favorite activity was swimming, but as soon as the got cold they'd lay out on the water blob to get warm. Since the morning preschool deflated it I thought I'd create our own water blob for a family get together.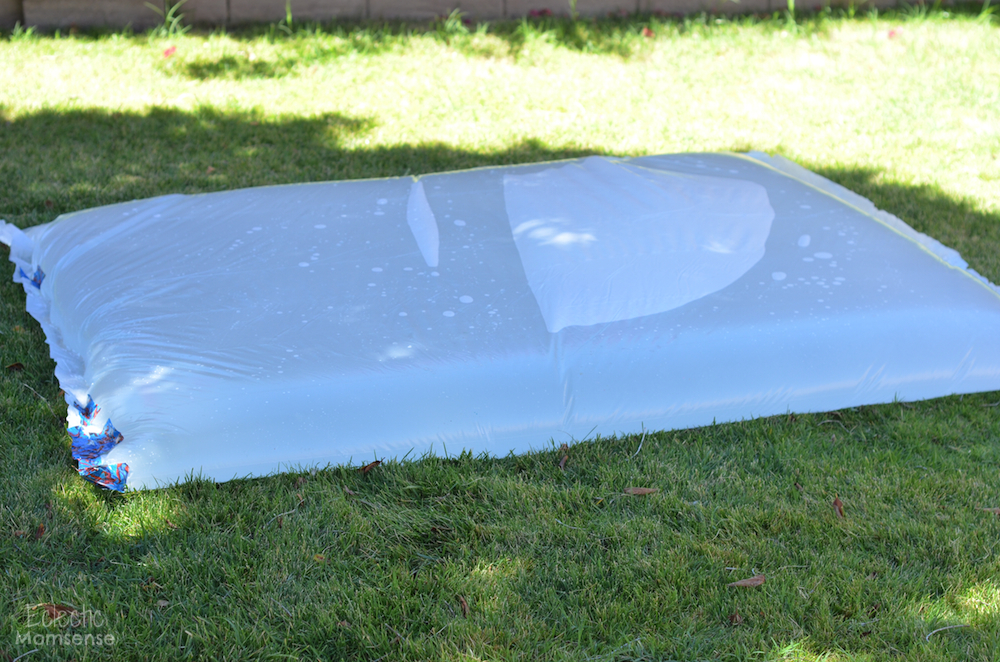 We found a method that creates a water proof seal that will last. We set ours out in the morning to heat up, and if a certain husband hadn't deflated it would've had it to play with the next day.
Supplies:

4 mil plastic sheeting
iron or flat iron
parchment paper
duct tape
hose
food coloring or glitter (
optional)
Directions:
I started with 9'x12′ 4 mil plastic sheeting and cut in half. We had just little guys so I thought I'd save half for another day. You could use the whole sheet, but it will take a lot of water.
Fold your plastic in half.
Starting a couple inches in from the folded end fold your parchment in half and place over opening.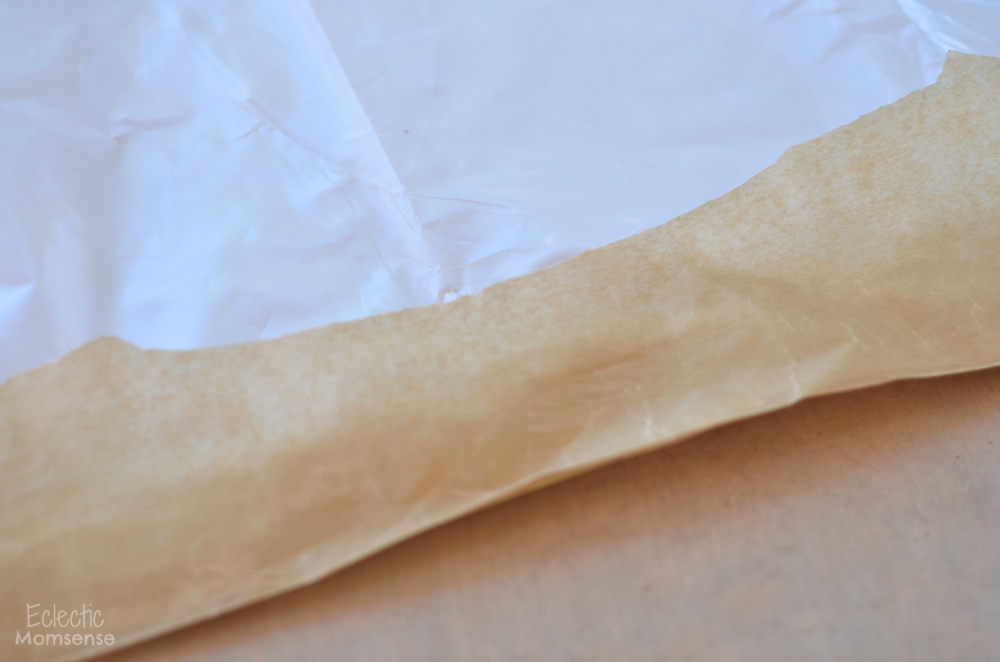 Using your iron or flat iron slowly move over parchment paper. Be mindful to only make contact with the parchment. A pencil guide on your parchment paper will help create an even seal all the way around.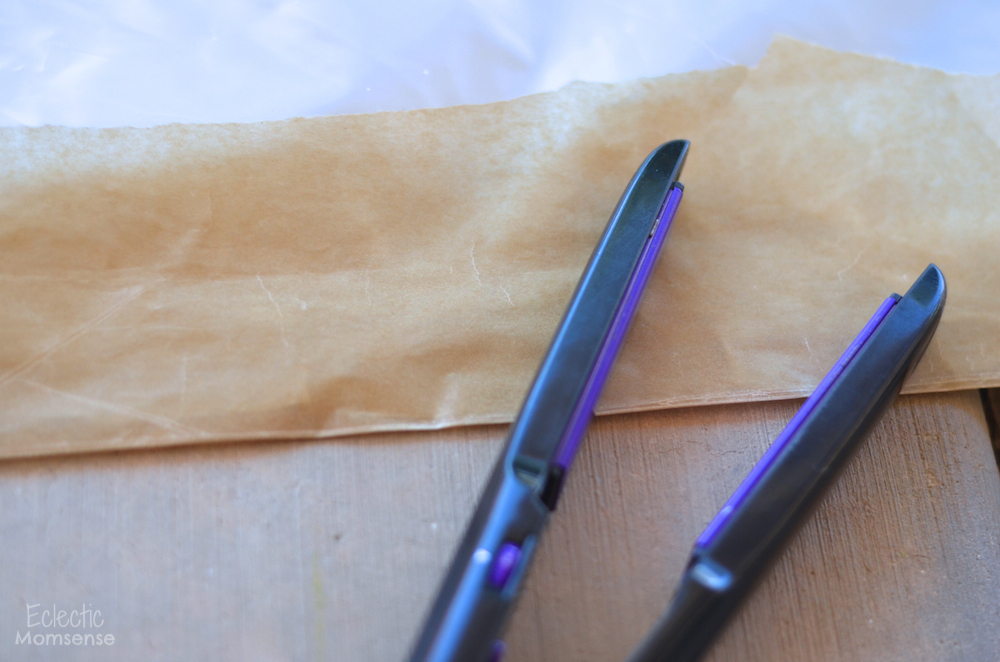 Continue sliding you parchment paper and heat source along the edges until all 3 are sealed. Let the plastic cool before moving each time.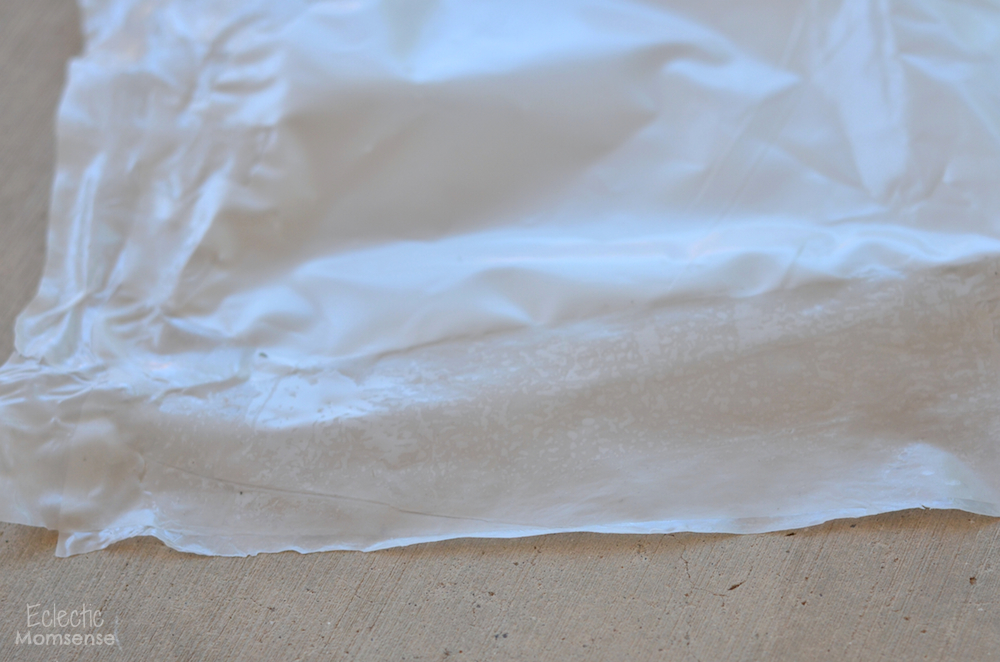 Place a hose a couple feet into the blob. Turn on water.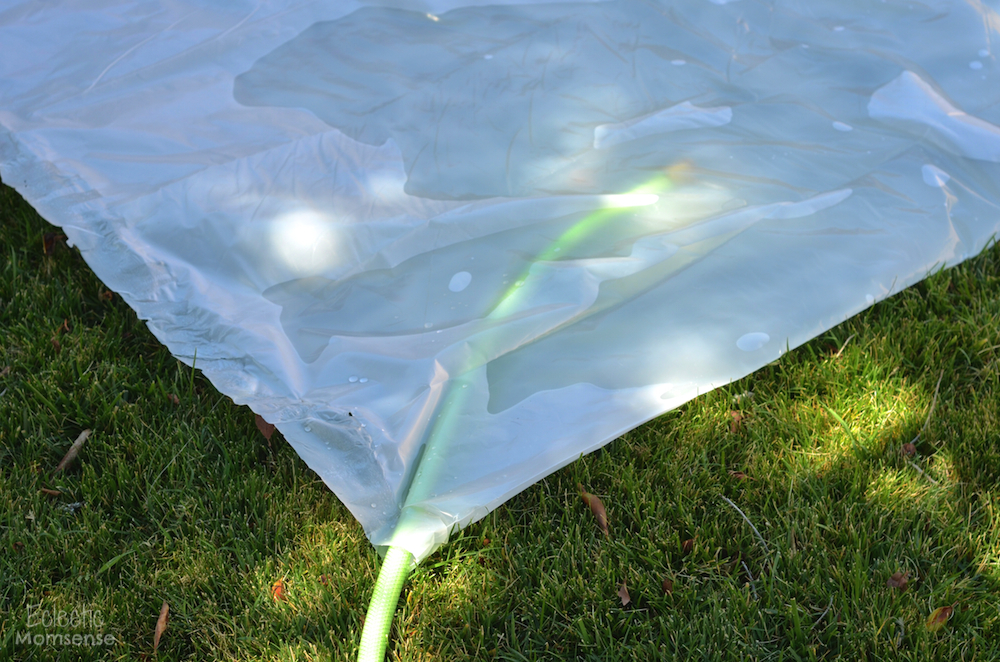 Continue filling until your blob is almost full. Half way through you can add food coloring or glitter to add interest. You'll want to leave some room so it doesn't pop. You might need to prop or hold the open end up so the water doesn't start to spill out.
Turn off the hose and remove. Close off the opening with a couple pieces of duct tape.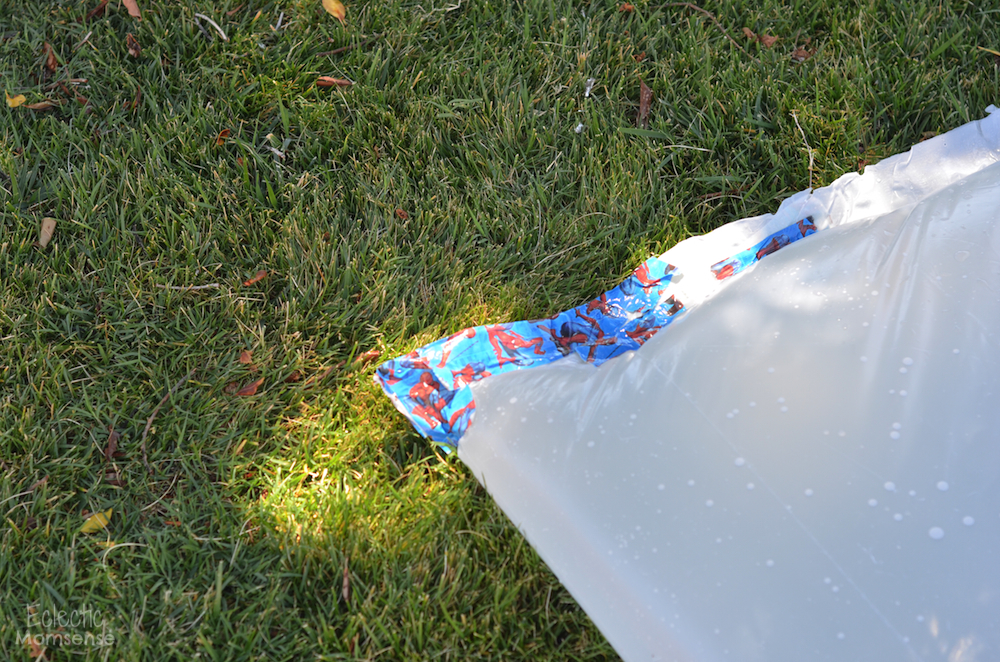 It was a hit! A place to hangout, tell stories, and relax.