Disclosure: Thanks to Kozy Shack® for sponsoring today's discussion.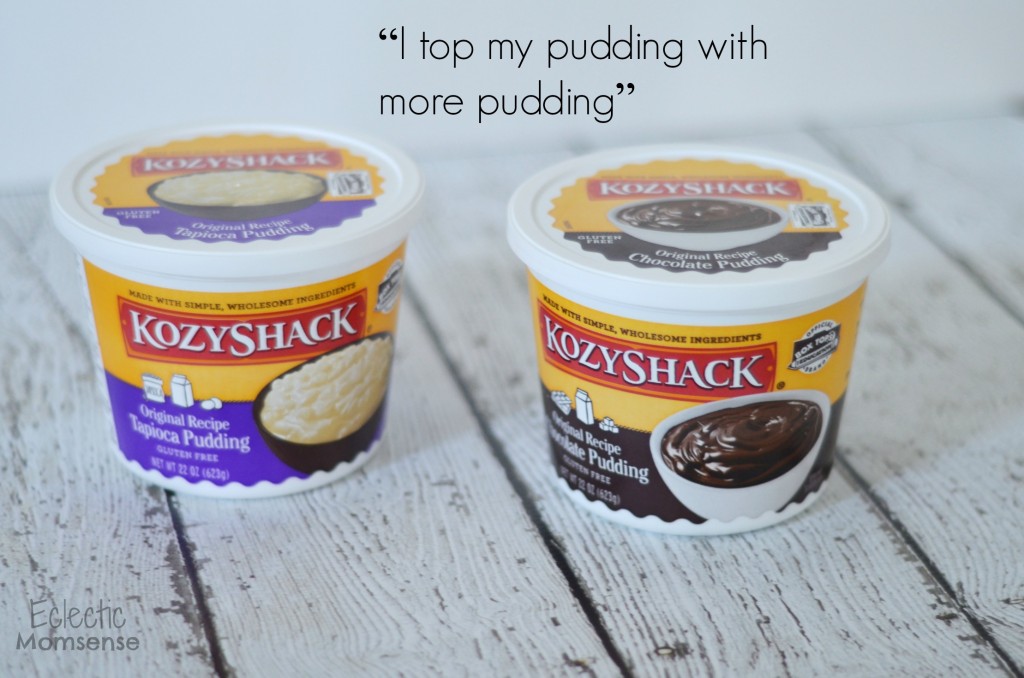 Our family has made big changes in our diet and life over the past few years. The biggest namely checking labels. We do our best to keep it simple with real ingredients.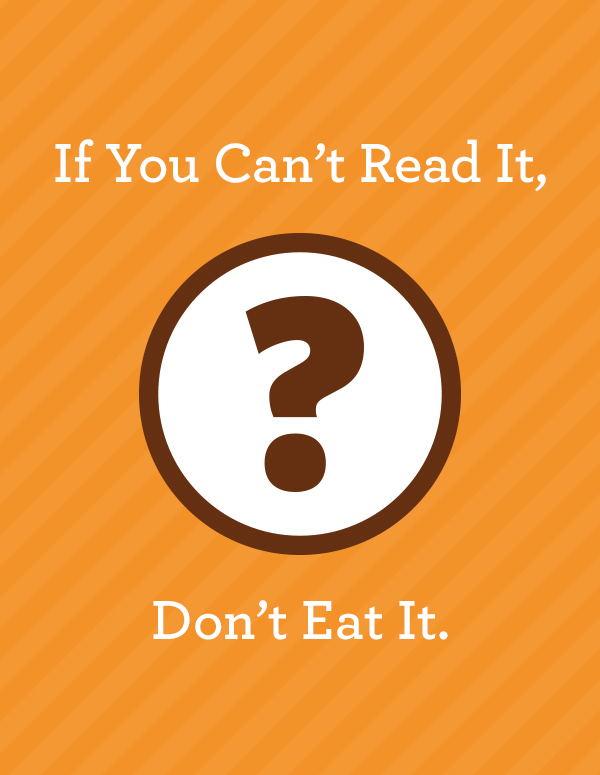 Simple words we try to live buy. I was excited to introduce everyone to Kozy Shack®, made with simple wholesome ingredients the whole family can pronounce. With 3 classic flavors to choose from there was something for everyone. We each had our own unique way to enjoy our simple pudding snack.
The oldest was happy to dig straight into the pudding. No portioning needed, a spoon was all he required.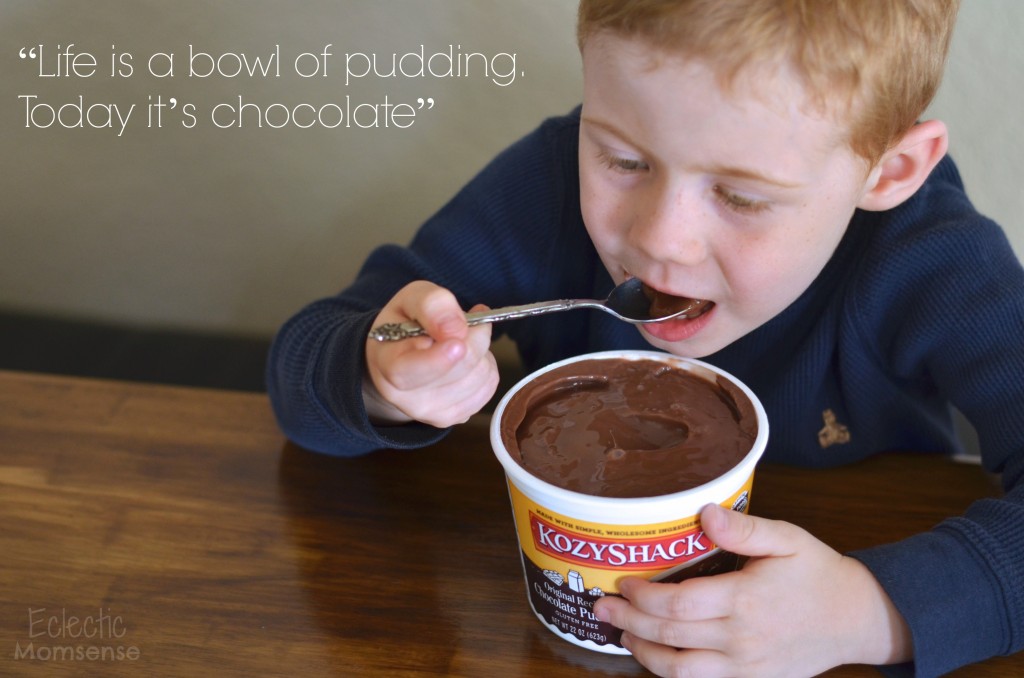 I enjoy mine as a mini parfait. A layer of crushed graham crackers topped with chocolate pudding and a dollop of whipped cream. The combination of textures is delicious. Kozy Shack® Chocolate pudding is rich and chocolatey, made with real cocoa.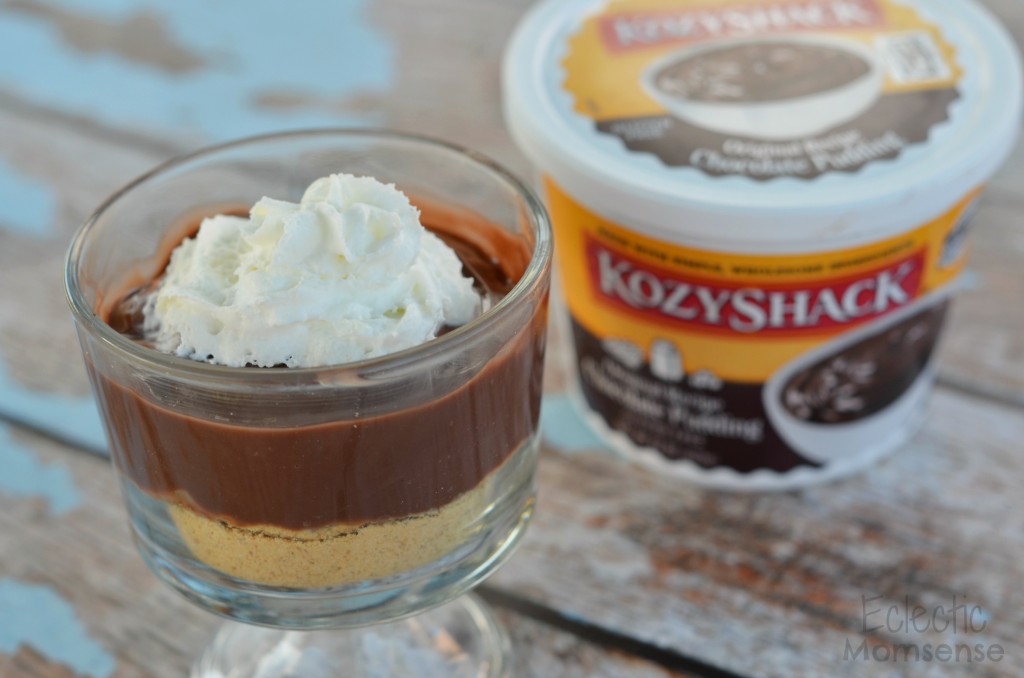 My husband was happy to come home and enjoy a cherished childhood snack. He likes his tapioca plain with a little swirl of whipped cream. Kozy Shack® Tapioca pudding is a classic, made with real tapioca pearls.
3 simple ways to enjoy your pudding with real ingredients. Checkout
Kozy Shack®
for more delicious pudding snack inspirations.
Giveaway: One lucky Ecelctic Momsense reader will win 2 ceramic pudding cups and product coupon good for one (1) free package of any Kozy Shack® product, up to $4.99.