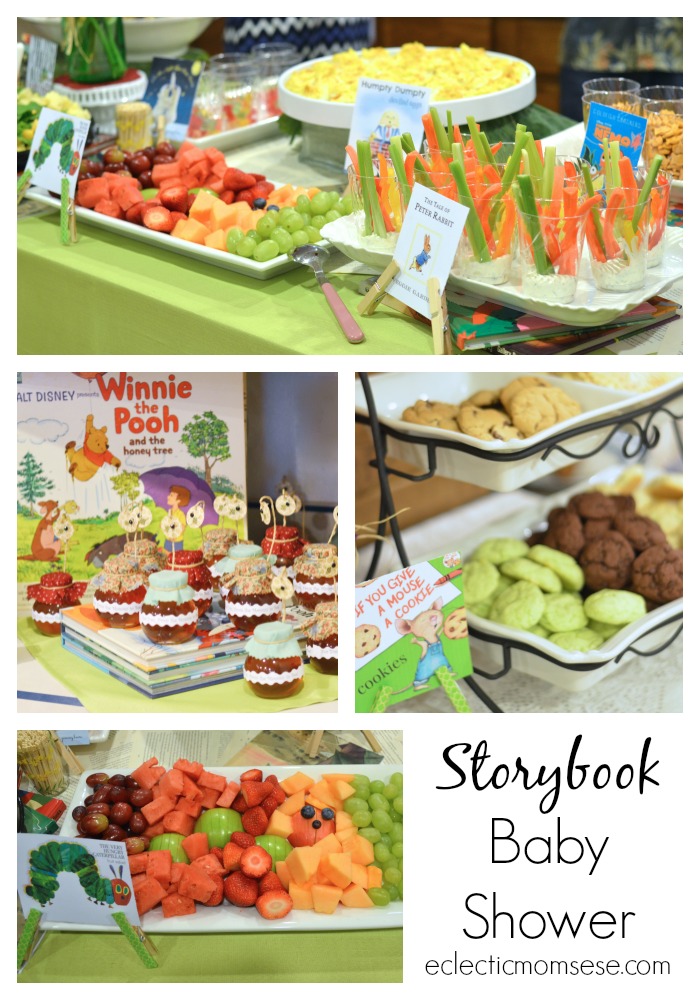 This beautiful storybook shower was for a good friend. Practically my sister (going on 28 years) I was honored to have the opportunity to help out with some of the party decor. Everything was about stories, books and all with a classic and vintage flair. I am a book fanatic and collect children's books so I couldn't wait to help out. This is such a simple theme and very inexpensive to do; with just a few printouts, book pages, and children's books.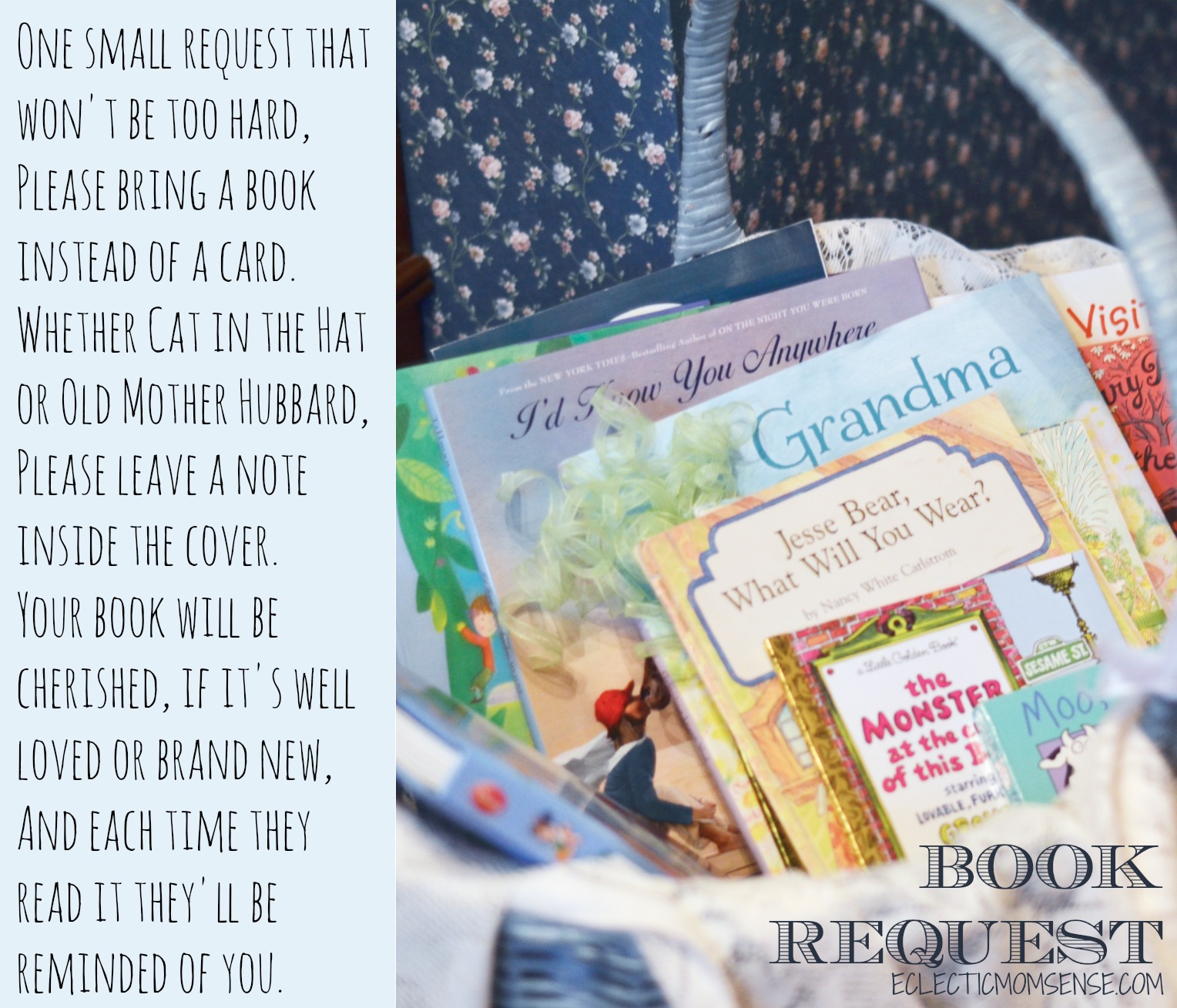 The family requested in lieu of cards to bring books. This is an idea that is gaining huge popularity. You can find books for around the same price as a nice card at stores like Marshalls and Amazon online. What a beautiful keepsake for the child. I love the thought that every time they read the book my personal note will be there. Cards get pushed away in a baby book somewhere.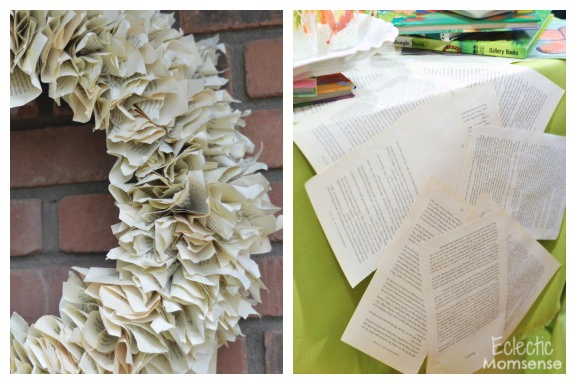 With a yard sale book find I crafted up a
wreath
and table runner. It added the perfect touch along with a few of the mom to be's classic Disney storybooks.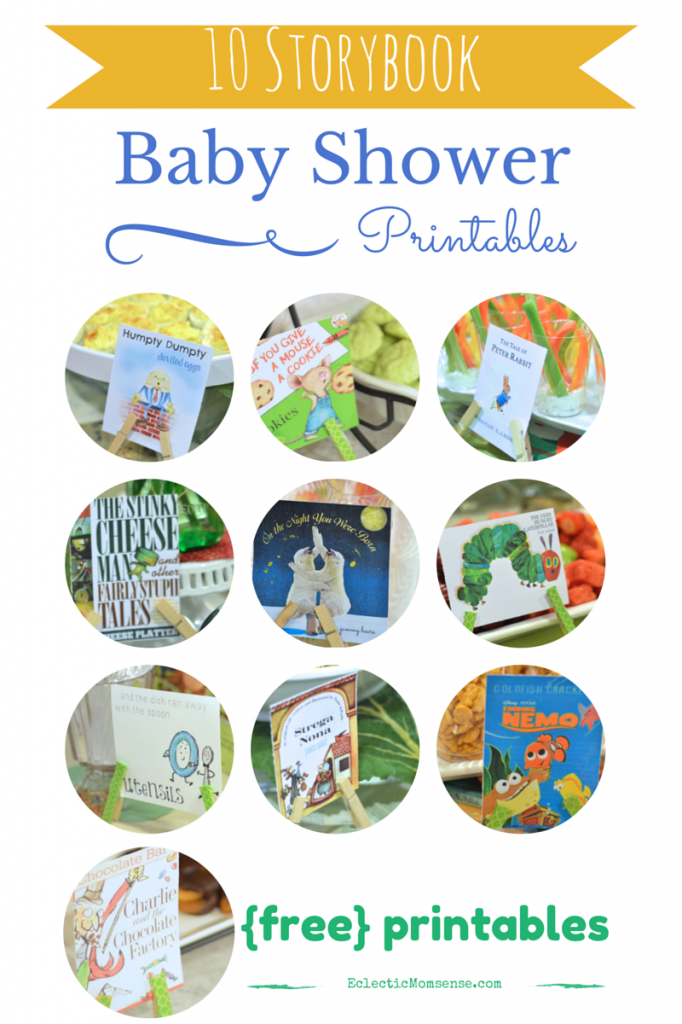 Food was served up buffet style with a great selection of cold pasta salad, crudités, crackers, and treats. Each food item had a classic children's book that corresponded with it. You can grab the free storybook baby shower printables here.
Charlie and the Chocolate Factory- chocolate bar
If You Give a Mouse a Cookie- cookies
The Tale of Peter Rabbit- veggie garden
Strega Nona- pasta salad
Humpty Dumpty- deviled eggs
and the Dish Ran Away with the Spoon…- utensils (only forks and knives)
Finding Nemo- goldfish crackers
The Stinky Cheese Man- cheese platter
The Very Hungry Caterpillar- fruit salad
On the Night You Were Born- gummy bears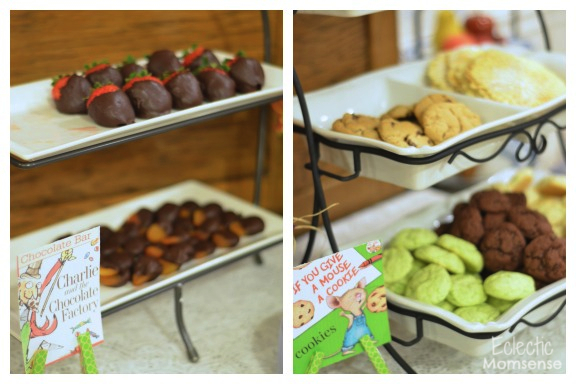 The Very Hungry Caterpillar was the inspiration for this fruit salad. Apple halves made up his body with a blueberry face, as he crawled through a field of grapes, strawberries, and melon.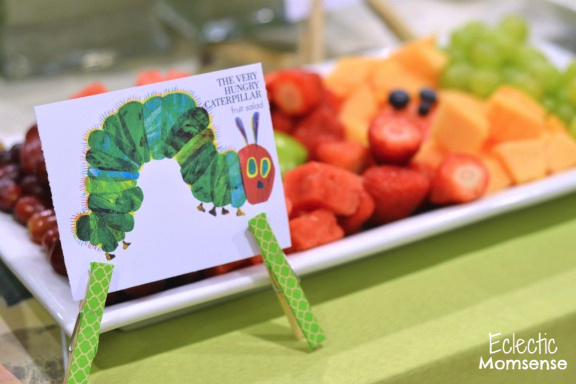 Each guest went home with their own little Pooh's honey pot. The note read: "For you… From the Mommy to bee".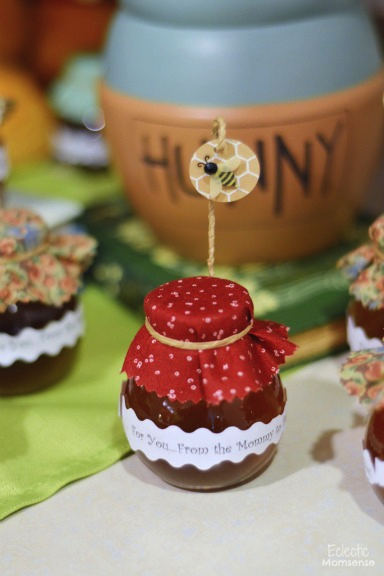 For more great baby shower theme and gift ideas checkout the list below.
Braided No-Sew Fleece Blanket
Cloth Diaper Burp Cloths
Upcycled Onesie Dress
Fall in Love with baby shower
pacifier leash
taggie banket
functional baby gift wrapping
gift ideas for the new mom
<