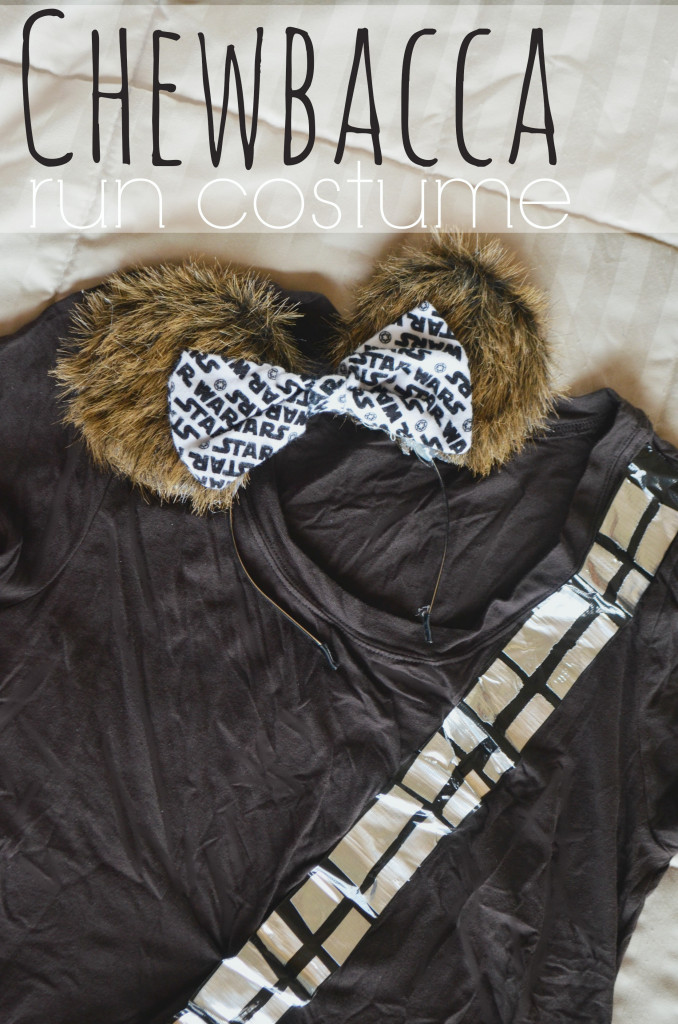 Yesterday I shared the fun
Chewbacca Mickey ears
I wore for the Disney Social Media Moms fun run. Today I'm sharing how easy it is to make a Chewy shirt with duct tape. Keep scrolling for links to the other fantastic Star Wars Run Disney costumes from the rest of the group.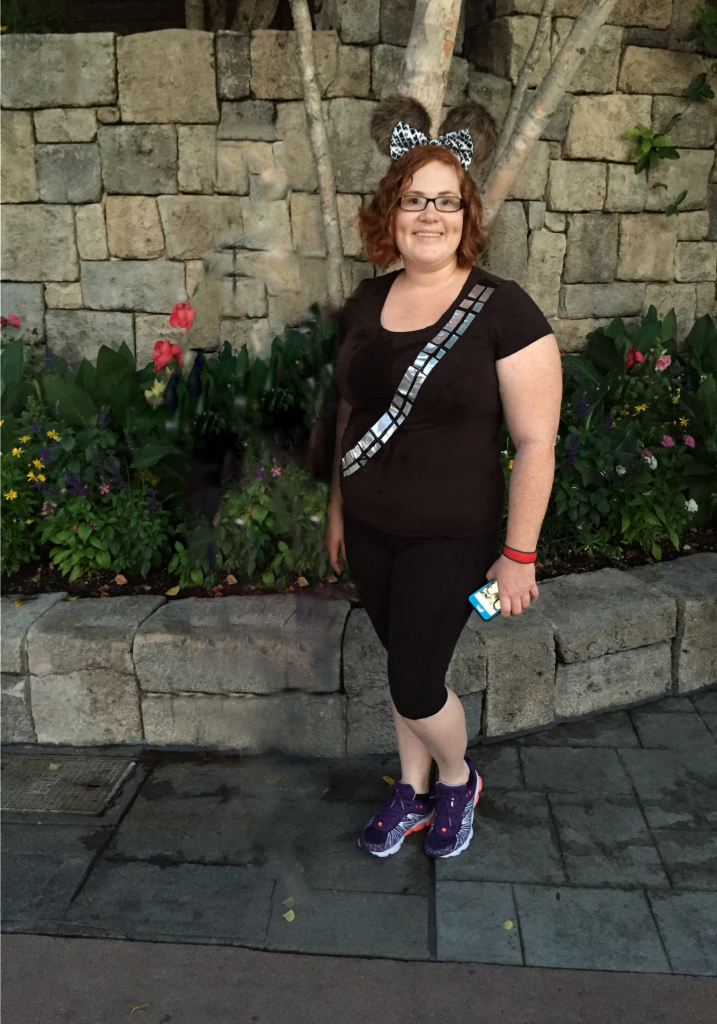 I paired my shirt and ears with a pair of black yoga capris. The plan was to sport a sparkle skirt or a fur skirt, but it's hard to find fur in Arizona during the summer. All you need for this project is a brown shirt, black and silver duct tape.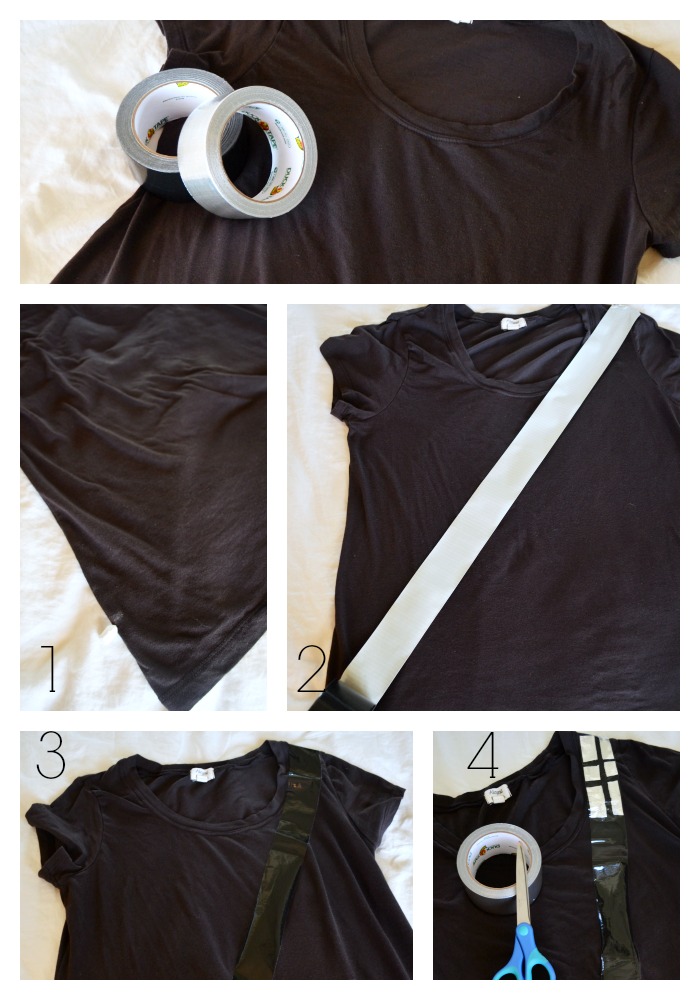 Put your shirt on for steps 1 & 2. I learned the hard way and had to start over with measurements.
1. Mark where you want the belt to hit on your shoulder and hip.
2. Unroll the black duct tape with the sticky side out. Measure from the shoulder to the hip marking how much duct tape you'll need. Either use a mirror or have a friend help place the duct tape sticky side down from the shoulder marking to the hip marking.
3. Lay your shirt flat. Start cutting rectangles of the silver duct tape in varrying sizes. Place the duct tape pieces in even columns and rows on top of the black duct tape. Press down firmly to secure the tape.
Pair with your Chewbacca ears for the perfect Run Disney costume. Then checkout these tips from New Balance and Run Disney for Good Form Running. You'll be all set for the Star Wars Half Marathon Weekend 1/14-1/17 at Disneyland.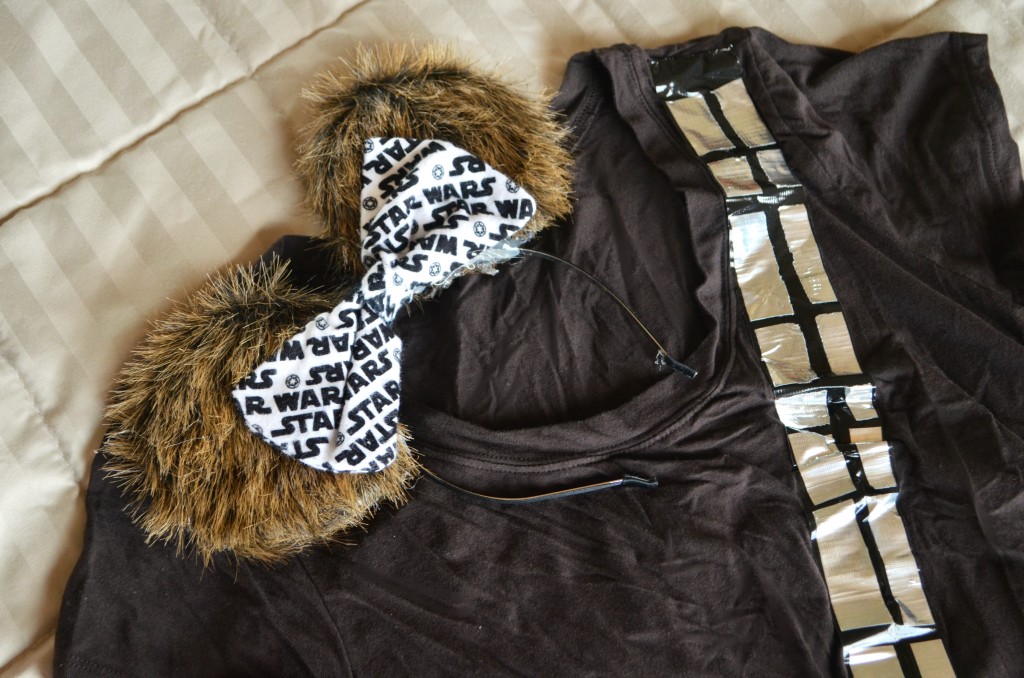 And who's Chewbacca without his trusty Han Solo. Toss in a couple droids and the Imperial Forces and you've got a great cast of characters from Star Wars.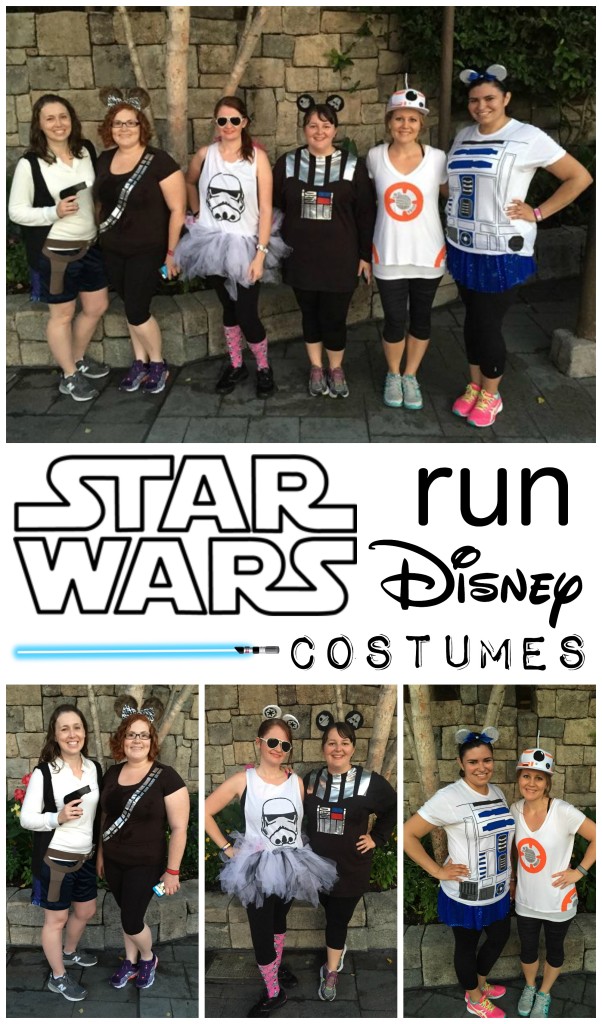 Checkout the other fun costumes from the Star Wars crew:
Han Solo
Storm Trooper
Darth Vader
R2-D2
bb8