While most would love to be in the center of the action cheering on their favorite team, it's not always possible. That's where couchgating comes into play. With a nice dose of game day food, fun, and supplies you'll feel like you're right there. I've teamed up with
Wayfair
to bring you this game day worthy recipe for Ham and Cheese Bombs and some ideas for couchgating.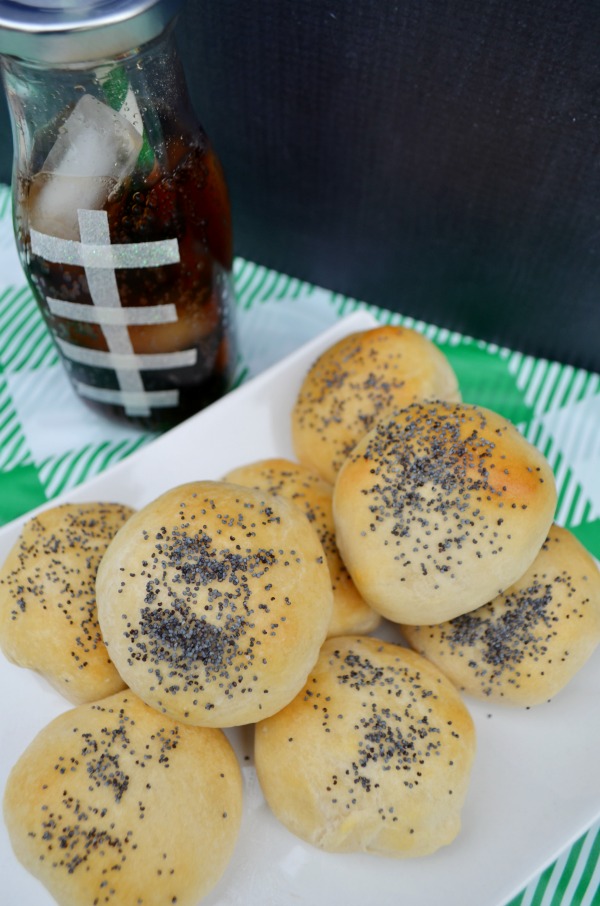 We'll be rooting on our Alma Mater come Black Friday as they face off with the other hometown team for the 2016 Duel in the Desert. This rivalry has been longstanding, and something everyone gets into; including the marching band. As an alumni of the Pride of Arizona I got to participate in a fun "battle of the bands". This year it's at UofA so we'll do our best at cheering on the cats from the comfort of our couch.
I love keeping my football decor classic, rustic, and neutral. This makes through in your favorite team colors week to week easy. Galvanized steel, clear glass, and white ceramic are all things I have on hand and can easily throw out for a couchgating party done right. Pair it with a grass green tablecloth and some fun football decor too. For halftime and those lulls in the action take the fun outside for some classic lawn games.
Checkout these football party ready ideas, recipes, and games that use some of my favorite supplies from my Wayfair.com board linked above.
Next, let's talk food. Couchgating food should be highly portable for making the rounds from in front of the screen to engaging in a bit of friendly backyard competition. No worthy couchgating soiree is complete without a heavy dosing of cheese and meat, preferably together, and preferably melted cheese.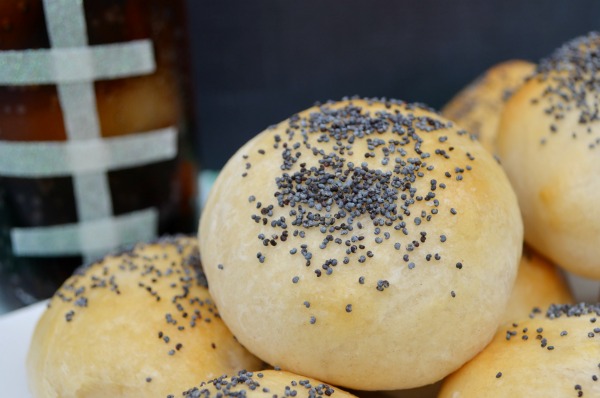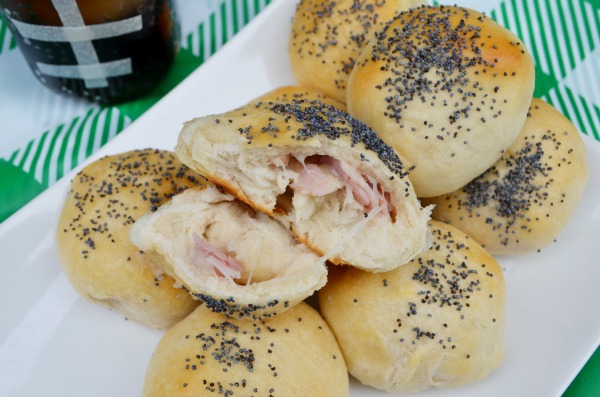 For this years duel I cooked up a test batch of Ham and Cheese Bombs. Filled with meat and cheese and top with a healthy dose of butter and poppy seeds, these "bombs" are game day ready. Their conveniently wrapped in a ball of dough and cooked to perfection for a delicious, and mostly mess-free, appetizer.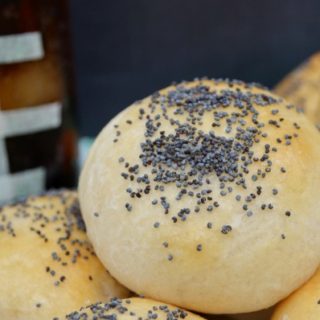 Ham and Cheese Bombs
Bread balls filled with sweet honey ham and savory swiss cheese.
Ingredients
1

tube biscuit dough

6

slices

thick cut deli ham

chopped

16

slices

swiss cheese

2

tbsp.

butter

1

tbsp.

poppy seeds
Instructions
Peel open each biscuit into two parts.

Roll out and flatten each biscuit 1/2.

Fold 1 slice of cheese in the middle of a flattened biscuit. Top with about 1 tbsp. of ham.

Pull edges into the middle, crimp and close the ham & cheese ball closed.

Flip over and place each "bomb" on a lined baking sheet seam down.

Cook in a 400 degree preheated oven for 12 minutes.

Top with melted butter and a sprinkle of poppy seeds. Return to the oven for 2 minutes or until tops are perfectly golden and butter is set.
I found it easiest to prepare my ham and cheese bombs right on the baking sheet. It made for quick work and very little cleanup. The perfect recipe when you are cooking up an amazing football homegate party!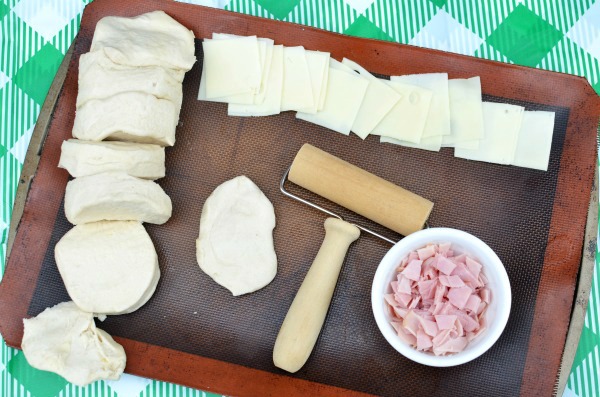 Be gentle as you create your ham and cheese bombs. The dough is malleable, but will tear if you pull too hard. Pinch together the ends and make sure none of that delicious melted cheese pours out.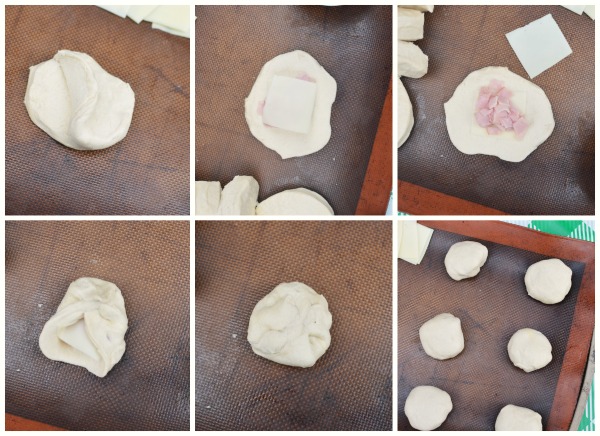 What are your game day traditions for a perfect couchgating session?
Cook up a batch of these game winning ham and cheese bombs at your next event and make sure to checkout some of those favorite game day essentials I shared above. Wayfair truly has just what you need for getting your home ready for gameday central. Pull up a stool and get ready to cheer on your favorite team!