Disclosure:'Tis be a sponsored message in collaboration wit' Sverve 'n Pirate's Booty. All thoughts 'n opinions be me own. #talklikeapirateday #piratesbooty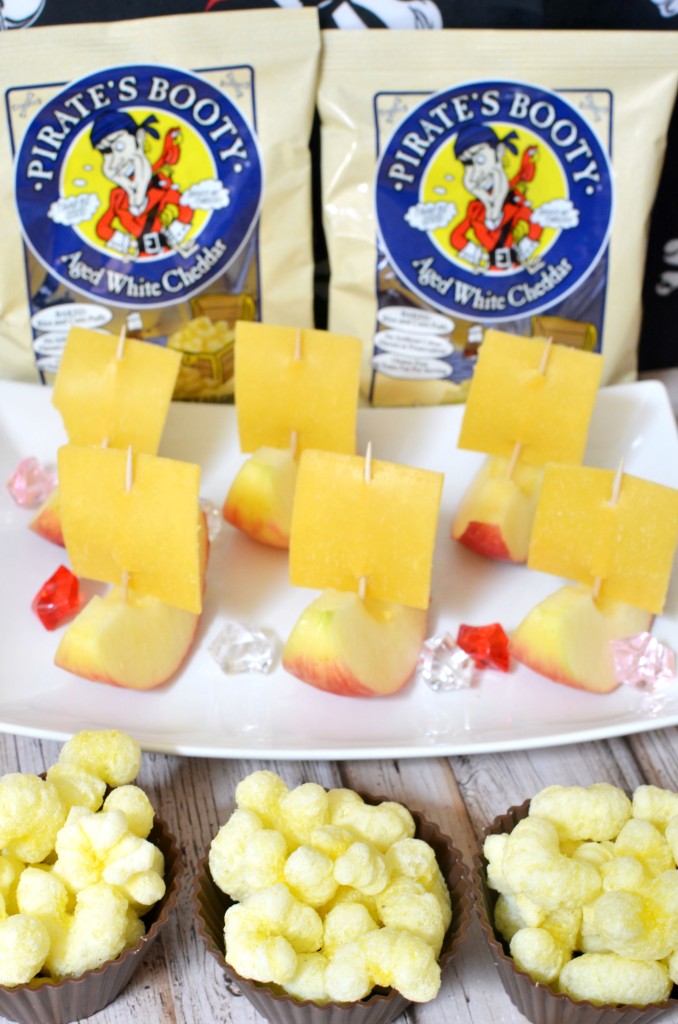 'Tis Talk Like a Pirate Day September 19th, and I've teamed up wit'
Pirate's Booty
and Billy Bones at "Pirate School" to bring ye a boat load 'o ruckas. 'Tis a wonderful holiday that encourages lads to get their imaginations runnin' 'n to play pretend.
Pirate's Booty be baked, not fried and does not contain any artificial colors, flavors or preservatives. A yummy baked rice 'n corn puff snack, certified gluten-free with 0 grams trans-fat. The better-for-you snack brings adventure and imagination to the table—quite literally!—every day. Let me share with ye our treasure chest full 'o games, activities 'n recipes. Arrr you ready!?!?
Activities
Treasure Hunt- Set ye wee gupies off fer adventure to find a burried treasure. Pirate's Booty be the perfect treasure and a well deserved snack after a mornin' of pillaging.
Flag Making- A pile 'o crayons 'n paper set th' stage fer a day 'o creativity. Encourage ye lads to reinvent th' classic scurvy pirate flag 'n bring in elements 'o their personality, crossed baseball bats or ballet shoes instead 'o crossbones.
Hot Lava- Lay out scarves or paper towels for ye' buccaneers to navigate. The goal be to cross point A to B without touchin' th' ground lava.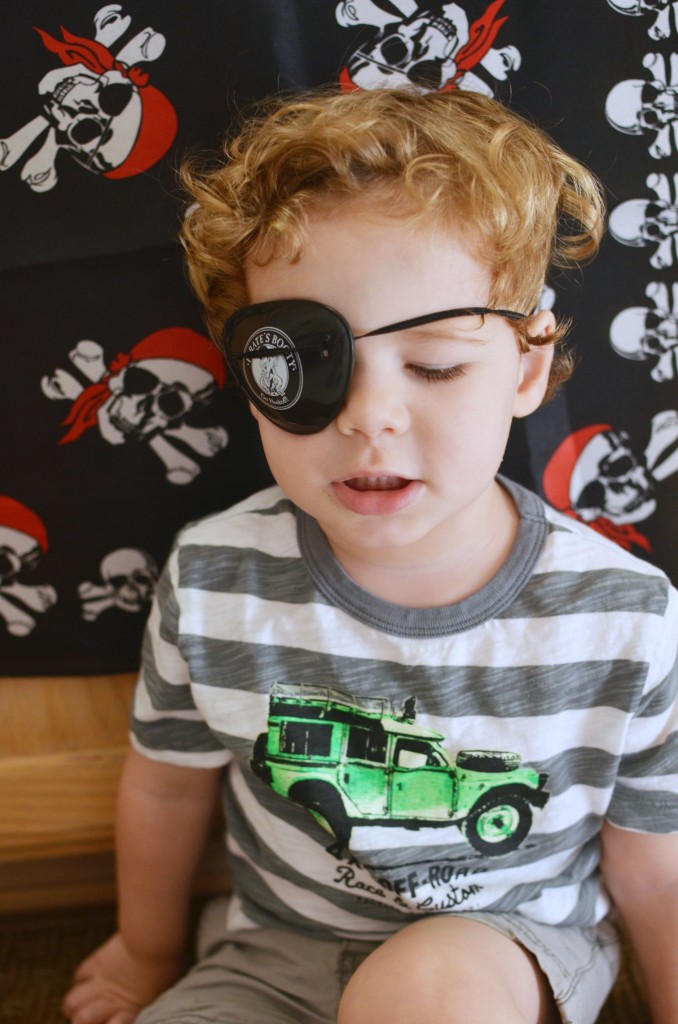 Pirate Lingo- Billy Bones shared his favorite pirate phrases to bring authenticity to ye pirate play September 19th.
ahoy
shiver me timbers
blimey
scurvy dog
scum bucket
scally wag
sThe goal of this playtime and Pirate School is to "promote the universal themes of: cooperation, sharing alike, and the golden rules". -Billy Bones
Grub
After an afternoon filled wit' adventure ye wee buccaneers be famished. Off to th' mess hall fer ye. Pirate's Booty Aged White Cheddar be better for you, CRUNCH! The 4 oz. bags be perfect fer academy lunches 'n be portioned just right fer snacks at home.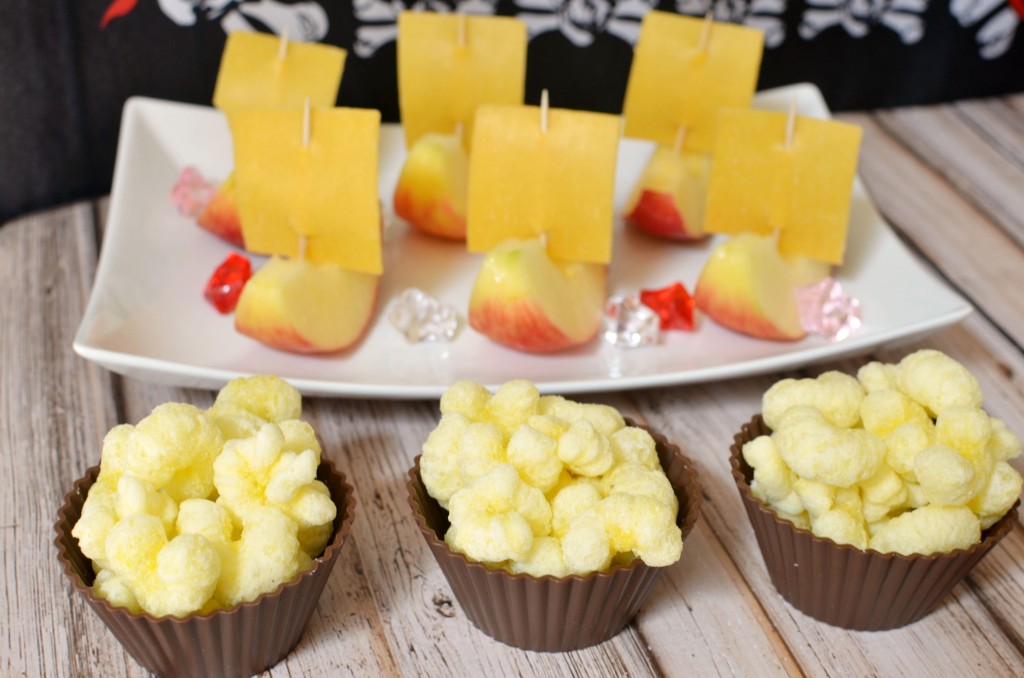 Muffin cups be just right, like crow's nest full o' scurvy Pirate's Booty.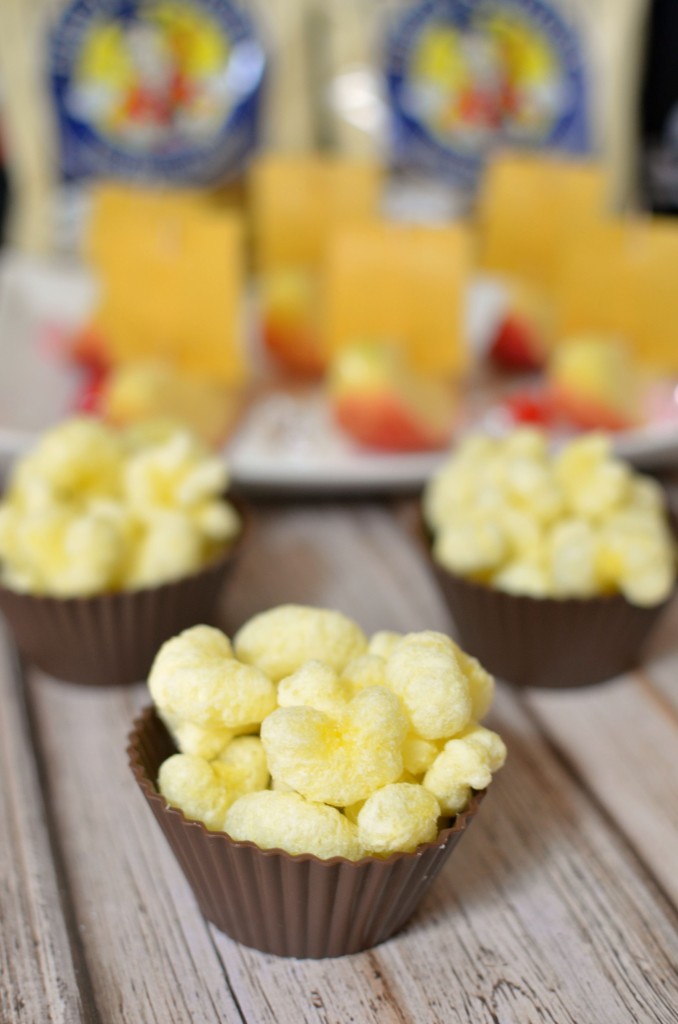 Apples transform into edible pirate ships, wit' wee cheese sails to boot.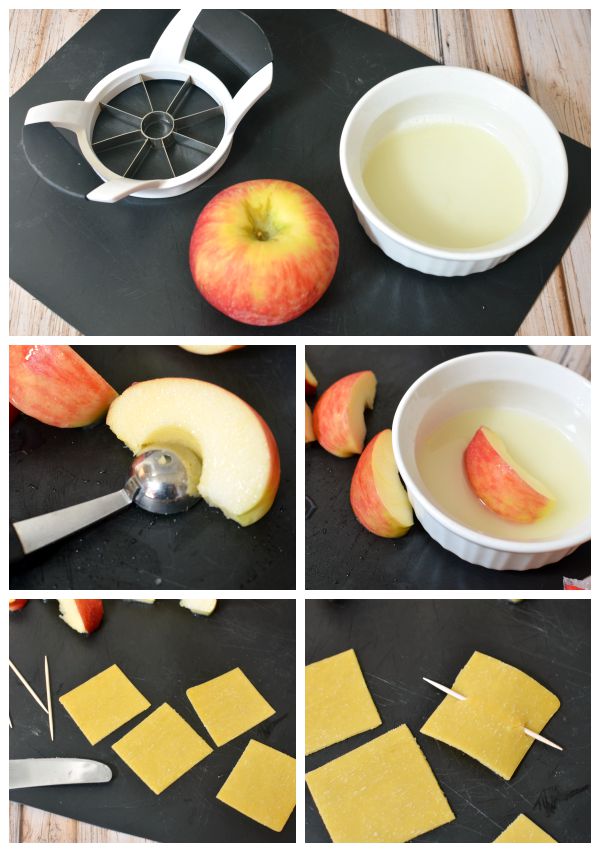 Hungry fer more? Sale on over to
PiratesBooty.com/TLAPD
for more inspiration on celebratin' Talk Like a Pirate Day.