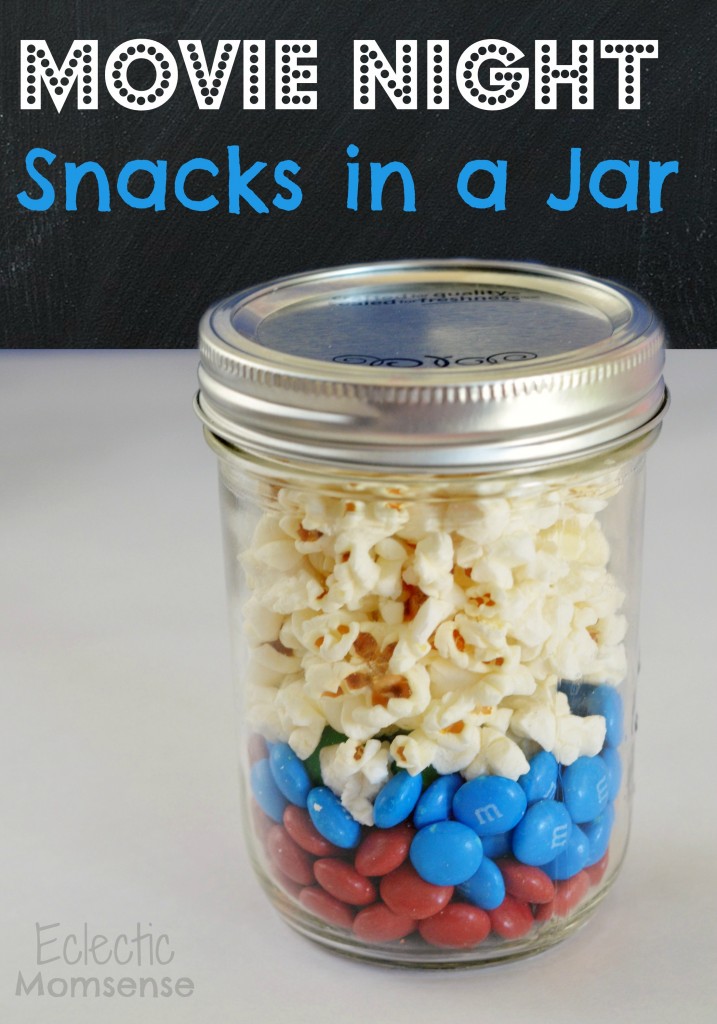 We started a family tradition when Aiden was younger, family movie night. Both JD and I were working out of the home at the time and it was a nice quiet way to unwind at the end of the week together. We've kept that tradition up, as the four of us now cuddle up on the couch, popcorn in hand.
Often we are celebrating the release of a film and throw in a little themed fun. There's been a Teen Beach Movie luau, Four Season Festival complete with blue pixie dust, and a jungle party. Captain America: Winter Soldier releases to DVD next week and although the little bugs won't be watching it we all appreciate some superhero fun. The boys and I enjoyed a playdate Captain America style Friday (party post coming soon) and we whipped up these fun movie night snacks in a jar to share.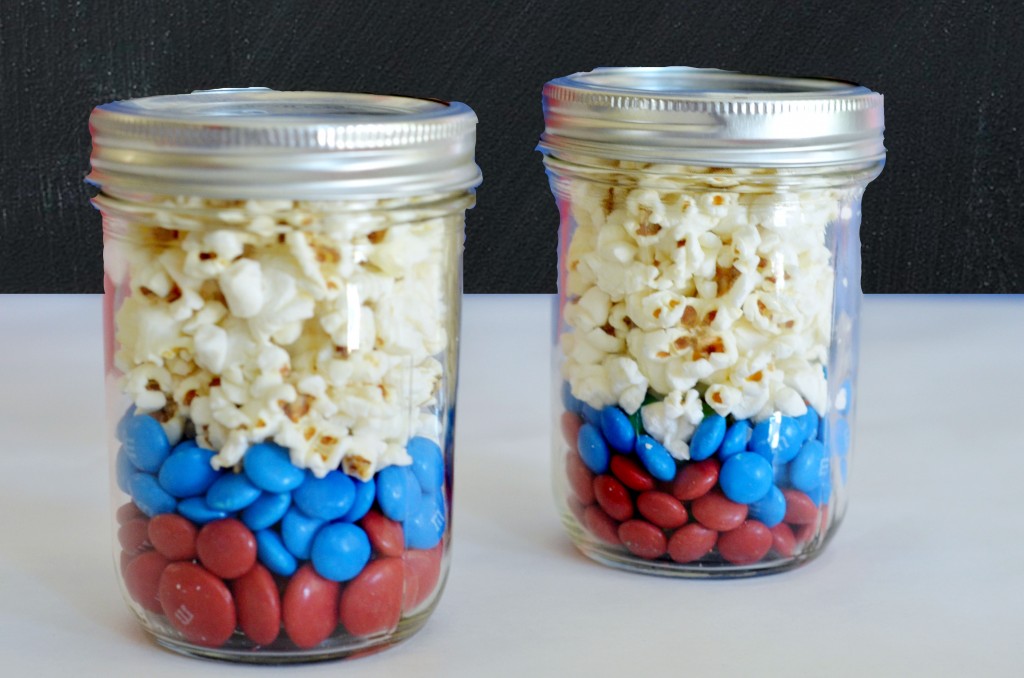 These movie night snack jars were super simple. We wanted to theme them captain america (red, white & blue) so simply pouring the M&M's and topping with popcorn wouldn't do. I quickly discovered that one large bag of M&M's would not yield enough red and blue ones to make even one jar. Here's the simple steps I took to give the illusion of a layered jar.
Supplies:
M&M's
mason jars
popcorn
Make a paper cylinder about 2/3 the size of your jar. Place in the bottom of your mason jar. Start laying your first color down. Top with the next color.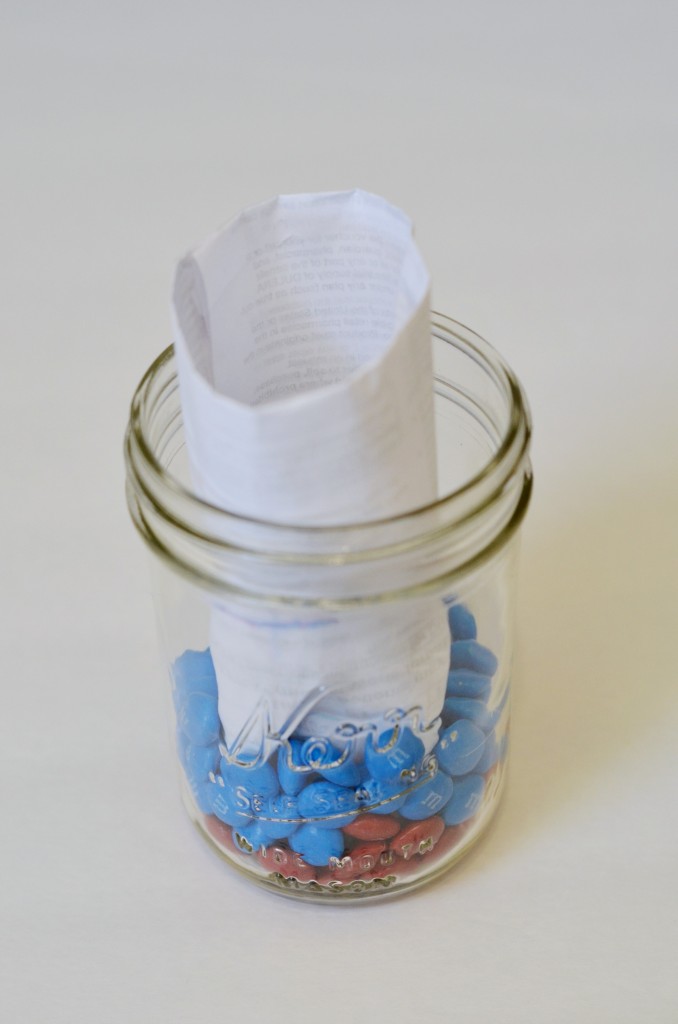 Fill the paper cone with the other colored M&M's to an even level. Remove the paper cone carefully.
Top with popcorn and the lid for a portable and adorable movie night snack in a jar. These would be perfect for popping in your purse for a date night out too. The perfect size to fit right in the cup holder of a movie seat.