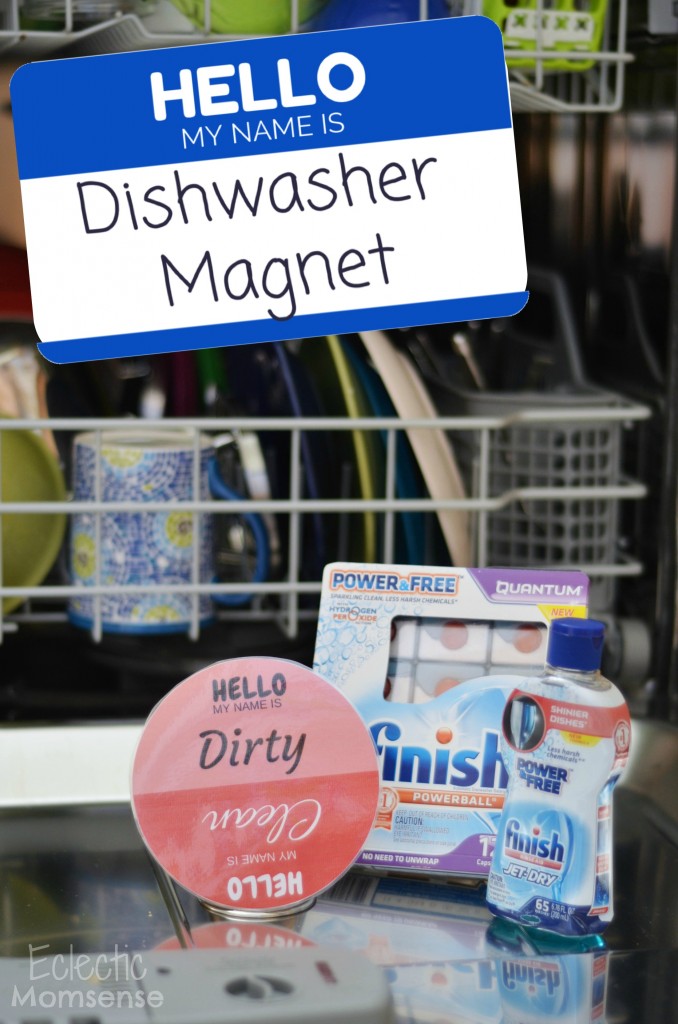 How many times have you unloaded dirty dishes or stacked a clean dishwasher? With multiple generations and a lot of ships passing in the night it's hard to keep track of the dishwasher in our home. If only there was a way to communicate; saving on dishwasher detergent, water, time, and electricity.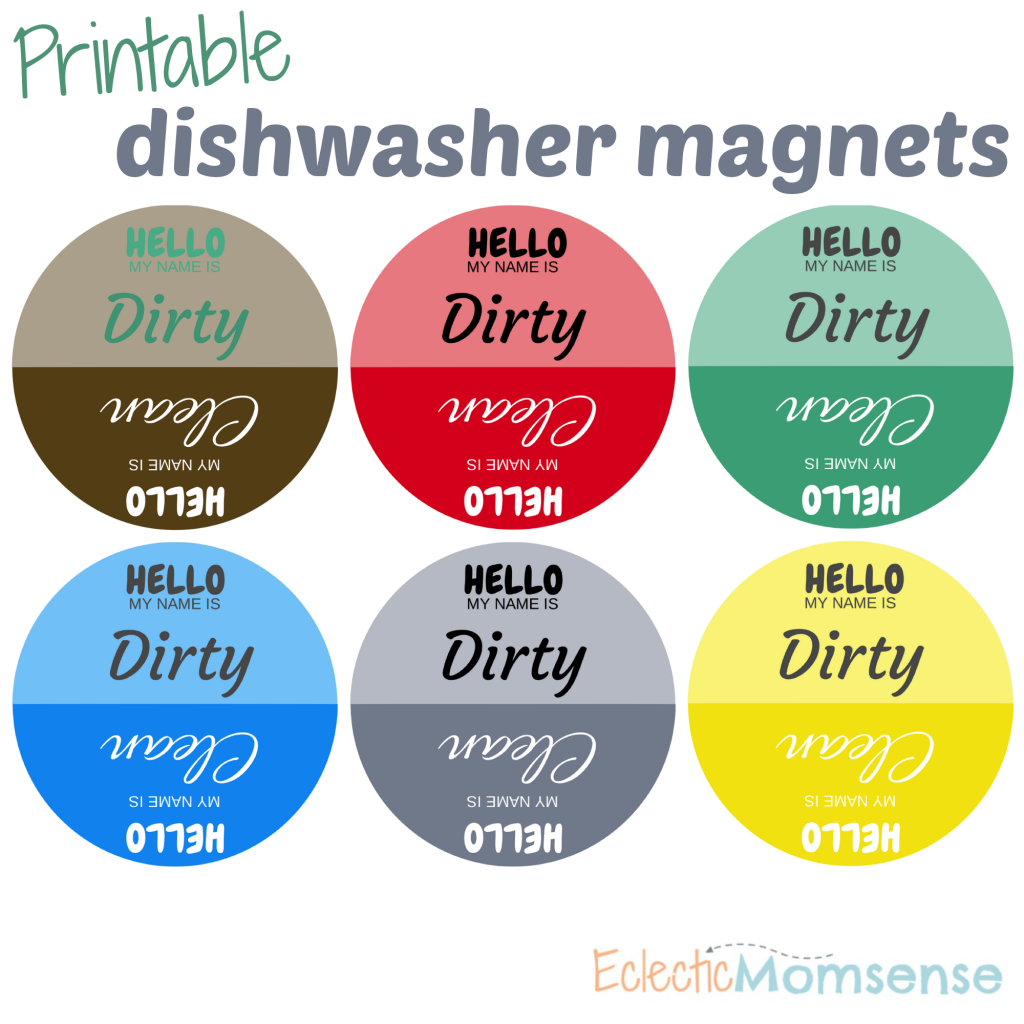 That's where a printable dishwasher magnet has made life a little simpler in the Denton household. I printed out one of the magnet printables attached on card stock, laminated, cut, and stuck a magnet on the back. All that was left to do was train everyone to use it.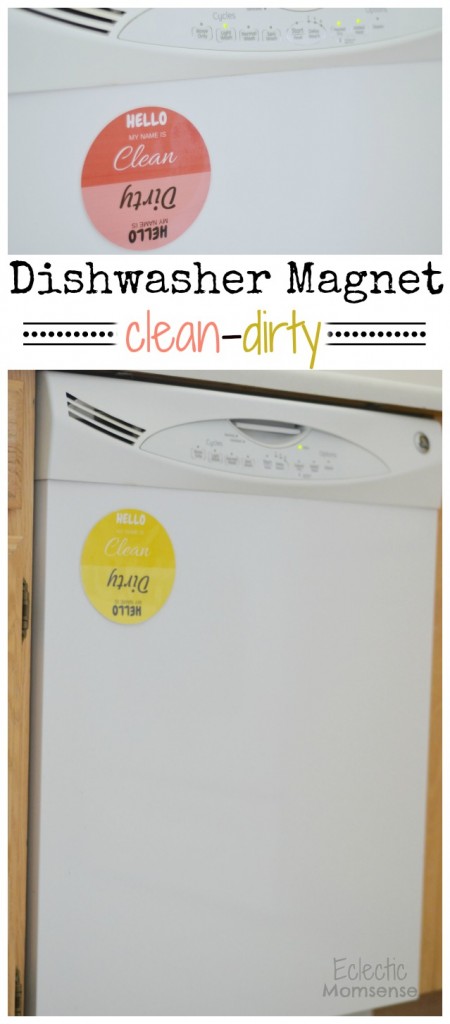 One of my least favorite chores just got a little easier. The printable dishwasher magnet took away the dirty or clean question and Finish took the worry out of cleaning. It's hands down one of the best dishwasher detergents around. Our favorite is the Finish® Quantum™ Power & Free™. It combines the powerful cleaning power of hydrogen peroxide, a power gel, and a pre-wash for sparkling clean dishes. Even better it uses less harsh chemicals so I feel comfortable using it on my kid's sippy and snack cups. I'm happy to report it left our dishwasher looking cleaner too. No more white residue left behind on the stainless steel interior.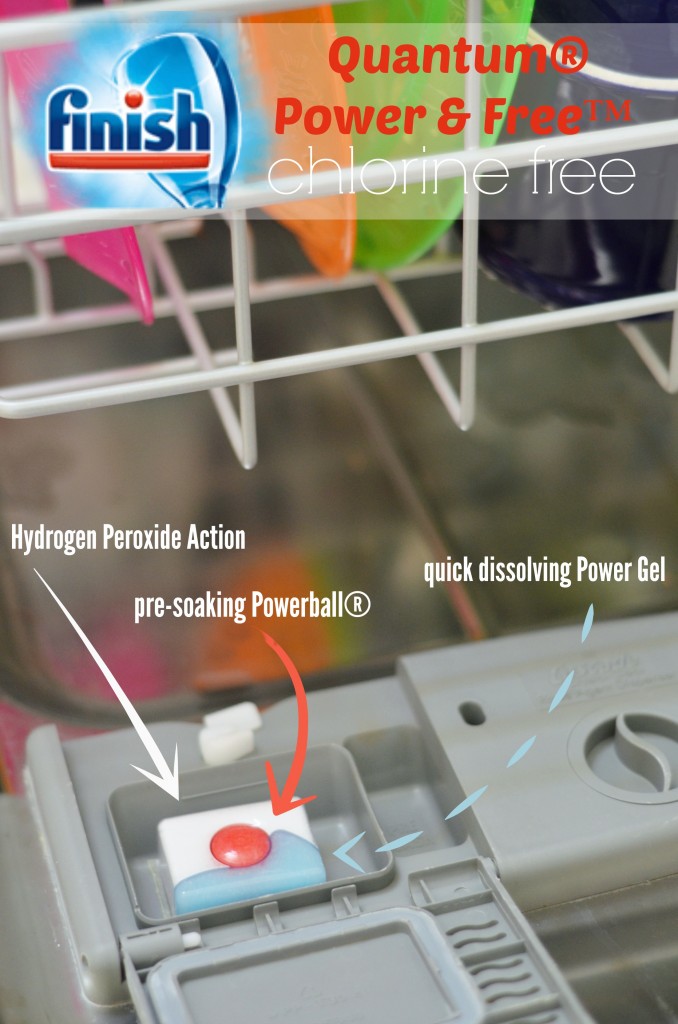 Our family has always used Finish® Jet-Dry® so it wasn't hard to add a new detergent to our routine. We picked up all our dishwashing essentials at Walmart. Right now there's a fantastic #SparklySavings with a Rollback on Finish® through October. Pair that with a coupon for amazing savings. You can find the whole line of Finish® Power & Free™ in the cleaning aisle. They even make dishwasher cleaner.
For even more tips on cleaning checkout these other posts on homemade cleaning supplies.
#CollectiveBias