This post is part of a sponsored conversation for Aqua Tots Swim Schools. My family was provided with complimentary lessons in exchange for sharing these tips and our story. All thoughts and options are mine alone.
It's that time of year when water safety is on everyone's mind. From backyard pools to the beach and lakes everyone is heading to the water to cool off. Whether you have a little fishy that loves the water or a land shark that prefers staying dry these tips can help you make the most of swim lessons.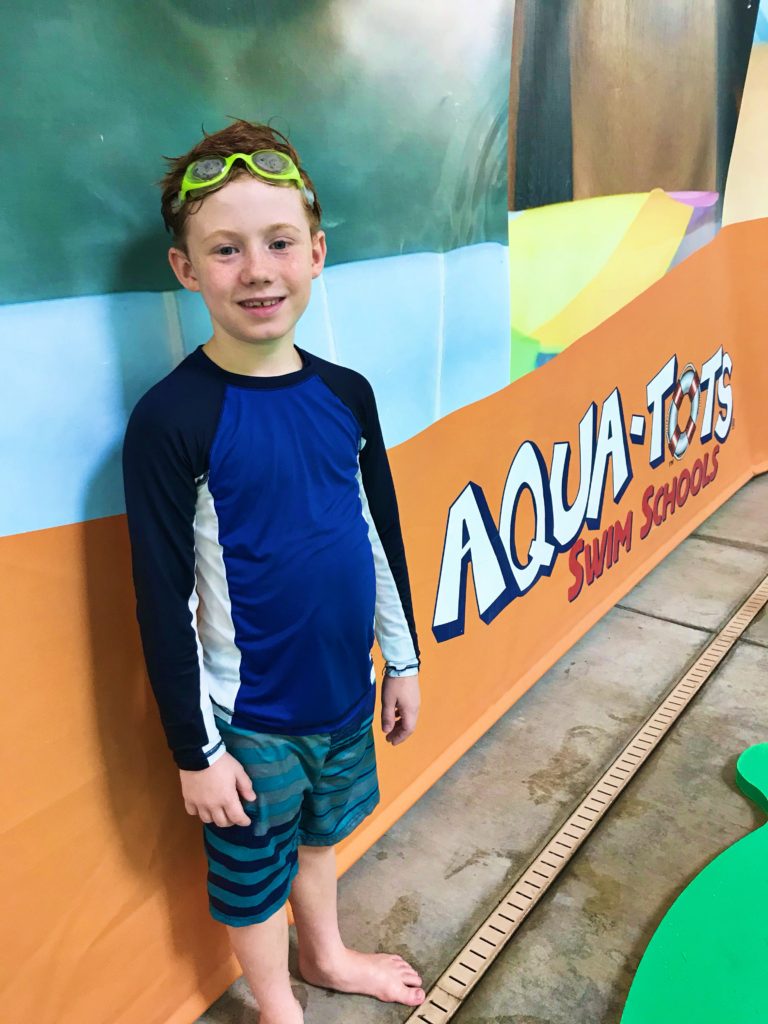 Feedback
Feedback is an essential quality of any successful lesson. Think in school, students are provided grades, progress reports, and report cards. They are constantly provided with benchmark goals and updates on their progress. In order for progression to happen parents and children need to know what areas are in need of improvement. Aqua Tots has a simple system established to provide feedback and help ensure lessons are meaningful. Aqua cards are employed to track student's progress on skills achieved. Perfect practice makes perfect.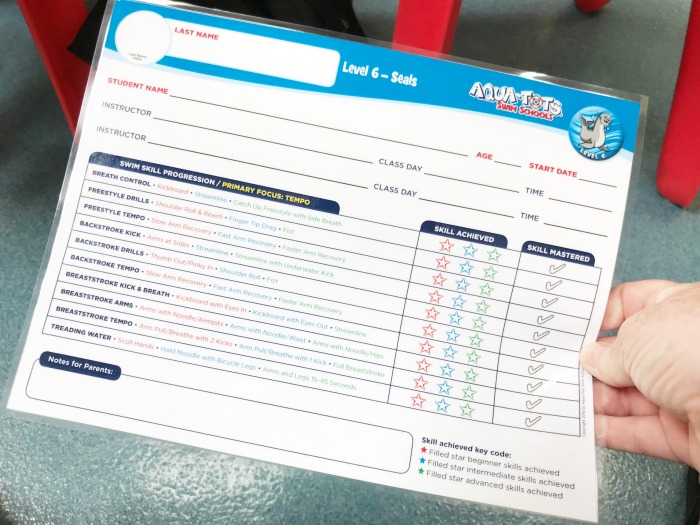 Practice
Another essential marker of mastering a new skill is practice. Aqua Tots recommends multiple lessons per week to build muscle memory and master skills. This is especially important for those foundational skills. Muscle memory takes lots of repetition and practice before it becomes second nature. You can support building new skills by frequent lessons, as well as practicing at home.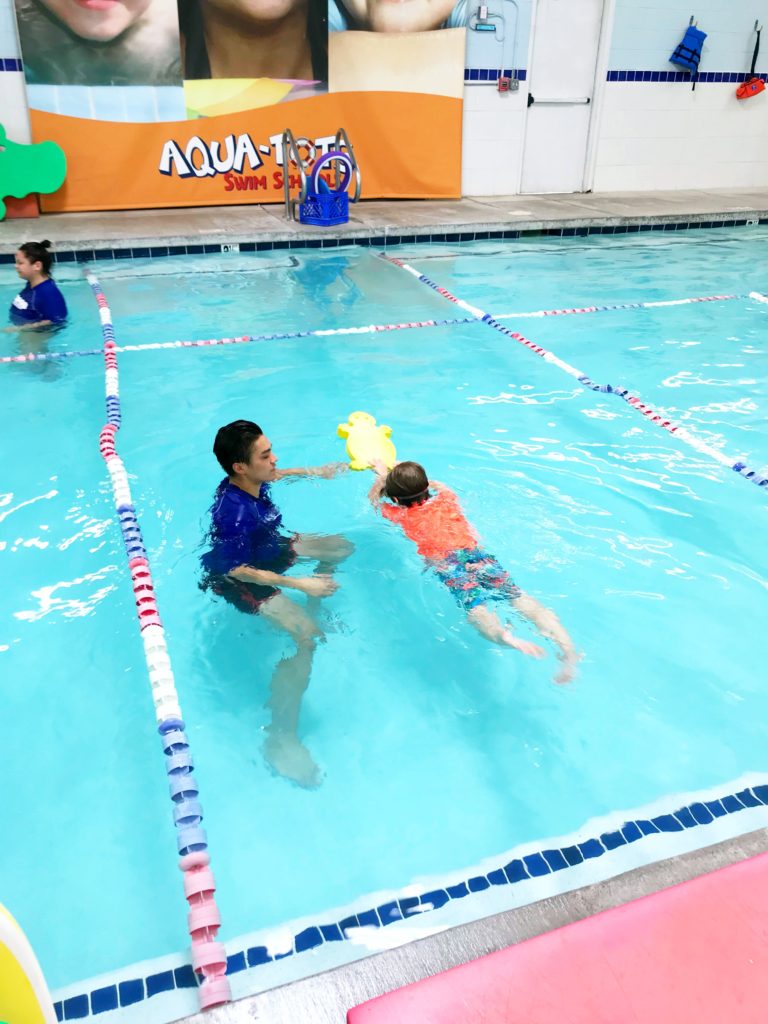 Ultimately the goal of swim lessons is to prevent drownings and build confidence around and in the water. Lessons are the first building block, but it's important to practice those skills at home as well. If you don't have access to a pool at home- try the public pool or utilize what you have at home. The floating position can be practiced by relaxing on the ground. Have them practice their arm strokes by holding onto the counter. This helped my son correct his issues with extending his strokes in the water. Practice kicks in the bathtub! While this isn't a replacement for practice in the water it's a simple way to work on style and formations before heading back to lessons each week and work on that muscle memory.
Small Class Size
Outside the classes being indoors, with a cool reception area for mom and dad, no more baking in the summer sun, I love the small class sizes. The average class size is a 4:1 student, teacher ratio. This allows each student to received differentiated instruction to work on their level of the focus skill.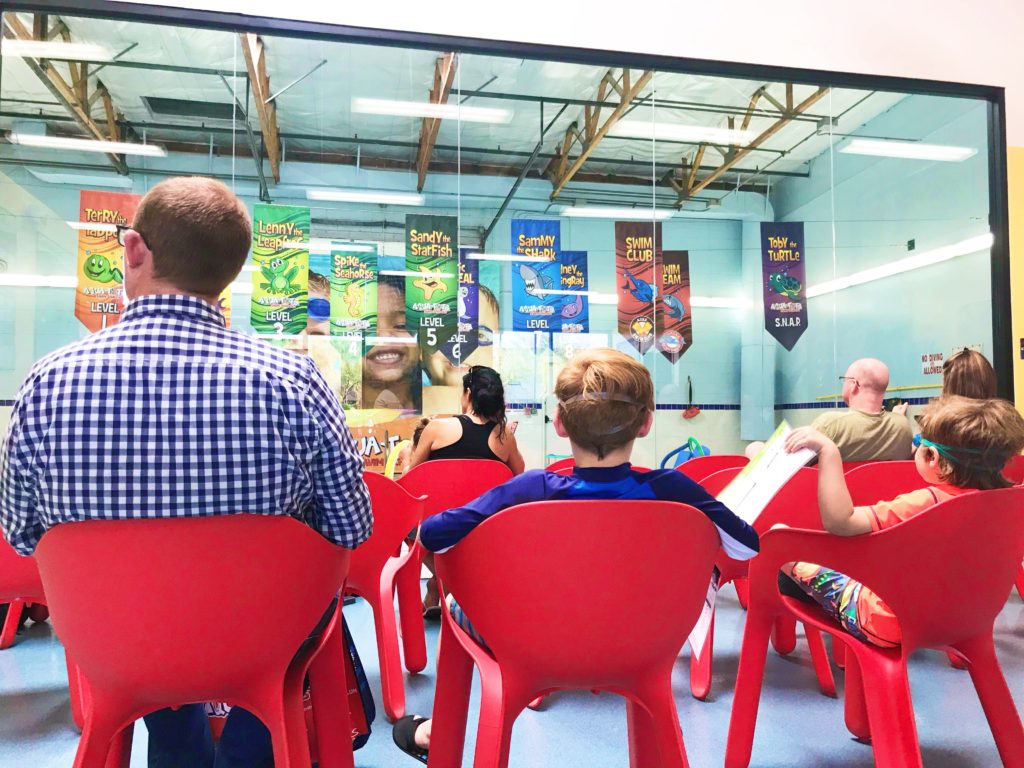 Swim lessons aren't just for summer! We witnessed the importance of muscle memory and practicing swim skills year round with our youngest this year. With the 9 month gap he forgot all essential skills and essentially started over this year. Consistency, in every season, will ensure you're child won't lose those important safety skills while they're are building them!
Start Lessons Now!
Aqua-tots, isn't just for toddlers. They have lessons from 4 months to adults. The earlier you start the better, but there really is no wrong time to start. Research and find the best program for your family. Aqua-Tots offers private, semi-private, and group lessons. With the small class ration, the group lessons worked well for our family. The key to successful swim lessons is starting, going consistently, practicing, and keeping with it throughout the year.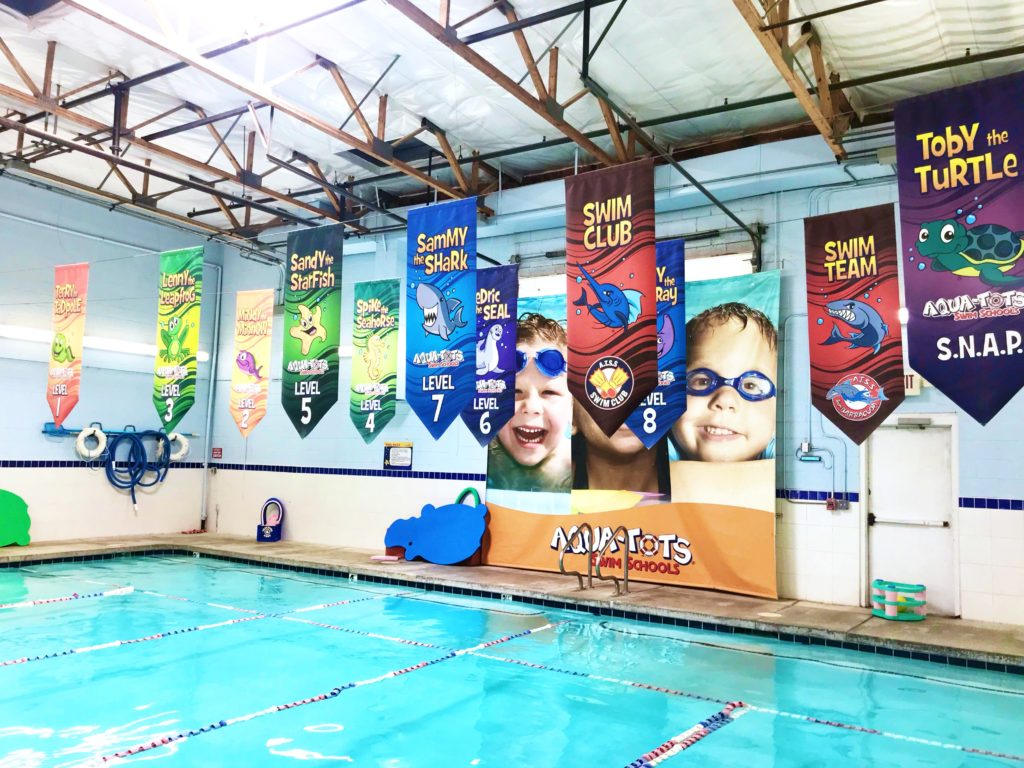 If you're in the Phoenix area, visit Aqua-Tots to sign up for lessons at the Peoria or Surprise Locations!
Hop over to Instagram to enter to win FREE lessons for a month at the Peoria or Surprise Aqua-Tots.
Don't have Instagram? Comment below with your kids' favorite thing to do at the pool or send out a tweet sharing this post. Make sure to tag @eclecticmommy AND @aquatotspeoria, with #sweepstakesentry to qualify as a valid entry. Giveaway ends 7/24 at 11:59pm AST. Winner will be notified via entry method.
Easy Entry, re-tweet to enter to win:
Phoenix, you can enter to win 1 month of lessons at @aquatotspeoria or Aqua-Tots Surprise. #sweepstakesentry via @eclecticmommy Learn more here: https://t.co/y3W3qlTET1 #Retweet to enter! pic.twitter.com/KbCnYp9f13
— Kelly Denton (@EclecticMommy) July 11, 2018
Giveaway Rules: Certificate is good for 1 child, 1 lesson a week, for 1 month. Only valid entries will count. Winner has 24 hours to claim. Only Peoria/Surprise locals are eligible. Winner will need to verify home address to claim prize. Giveaway not affiliated with Twitter or Instagram. Aqua-Tots Peoria/Surprise is responsible for prize delivery.