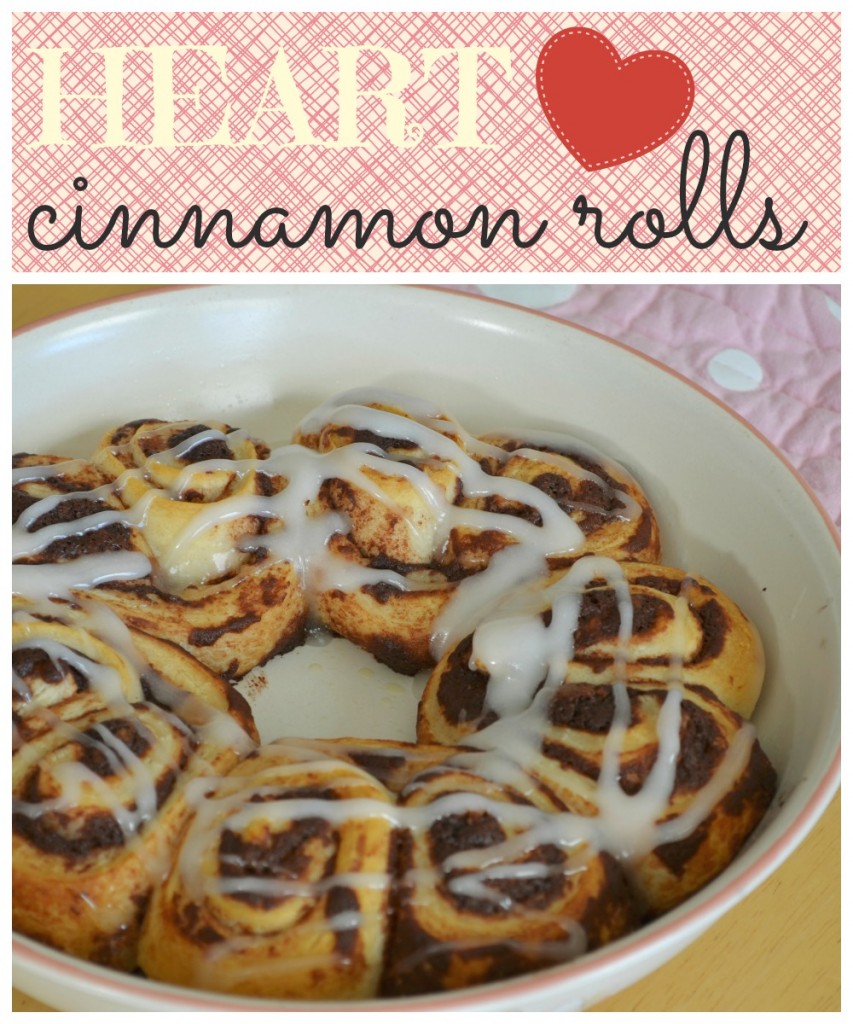 I have to use great restraint this time of year in stores as I love collecting all things hearts. My birthday is Valentine's Day, so I suppose it's fitting. When I saw this great tutorial for making homemade heart shaped cinnamon rolls for Valentines Day I just had to try it on my own.
We do canned cinnamon rolls (Trader Joe's version) about every other week on Sunday's. It was simple for me to skip the step of homemaking. These are as easy as opening the package, re-rolling, and baking.
Unroll 1/2 of your cinnamon roll. Re-roll the unraveled end on itself creating 2 mini cinnamon rolls. Place rolls in a round baking dish. When the roll bakes up you'll have a heart wreath which helps to create the bottom point of the heart. Top with icing and enjoy.