I'm writing this post after bringing my husband home from the hospital. This photo is proof of why it is so important to take care of yourself. People, don't forget your fluids. He was so dehydrated his heart rate was through the roof and he passed out. Had a little run in with the corner of the counter, ouch. Being a mother immediately had me thinking of my kids. How can I protect them from illnesses? If they do get sick what is the best course of treatment? It's been so long, how much tylenol for a 3 month old?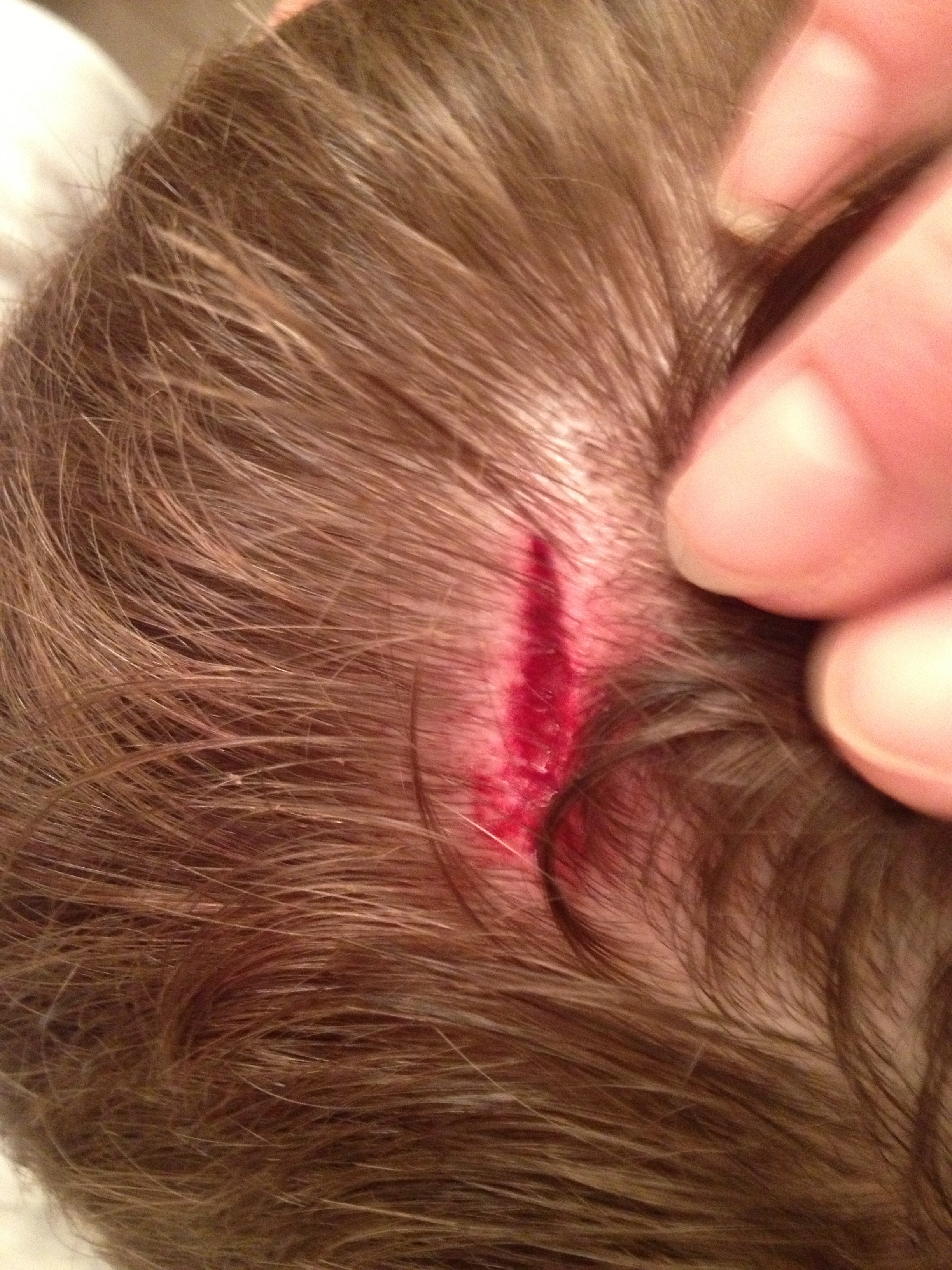 Veteran parents, and especially new parents will appreciate the convenience of a 24 hour pharmacist. These answers directly to you without a visit to the Dr. or leaving the comfort of your own home. As a second time parent Pharmacy Chat is perfect for questions like, Can my 3 year old have cough medicine? Fortunately my kiddos haven't been sick often, so when baby runs a fever after hours I can chat to get dosage information. All you need is a Balance Rewards membership. It's free to everyone with an online Rewards membership, so that means no after hour consult fees. For more information on Balance Rewards and the mobile app, see my post here.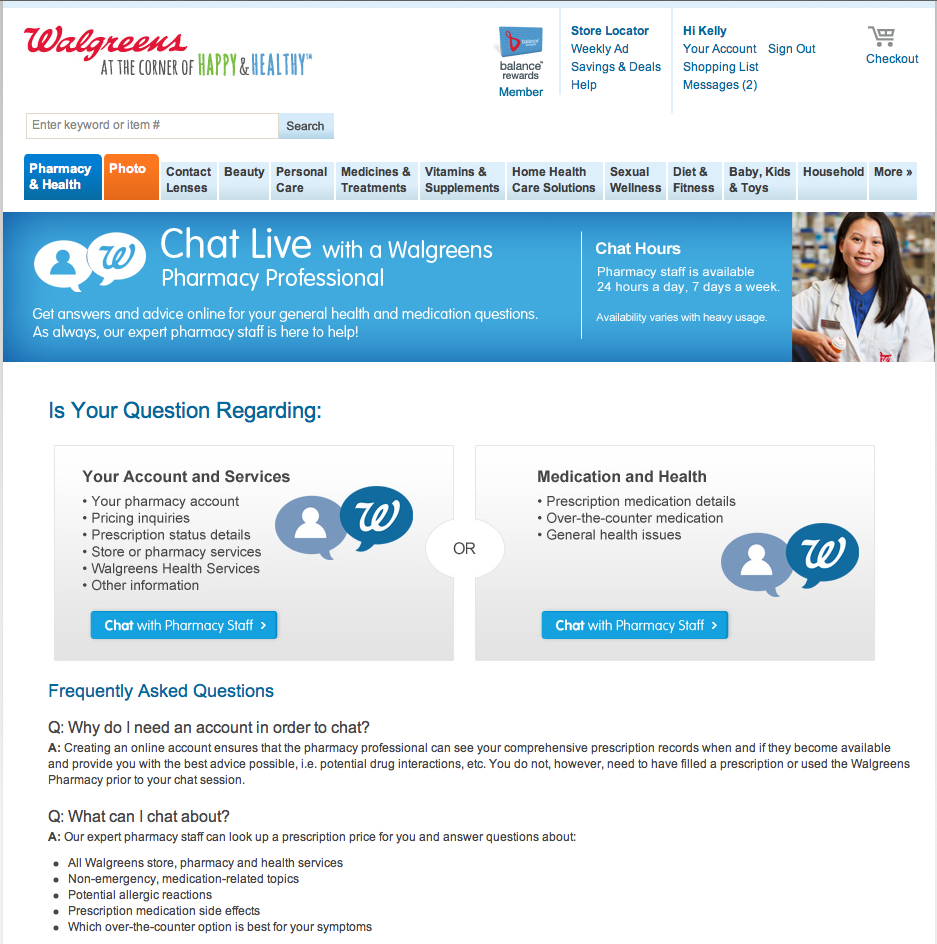 The chat window is very user friendly. It uses the same technology many companies have. I recently had a similar chat session with iTunes. Reminded me a lot of AOL Chat or iChat. They easily directed me to an answer about a vaccination. Keeping mom and dad #HappyHealthy goes back to keeping those kids well too.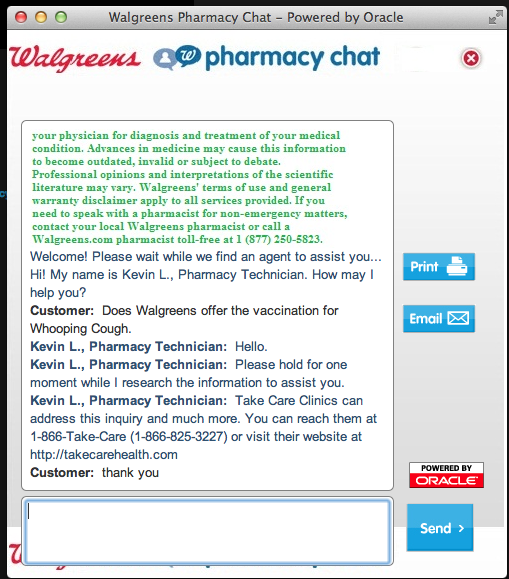 I'm loving the pharmacy portion of the Walgreens app. I recently used it to fill a prescription. There were several options to refill and transfer prescriptions. I had previously filled with Walgreens , but lost the bottle, so the convenience of pulling up my prescription history to reorder was nice.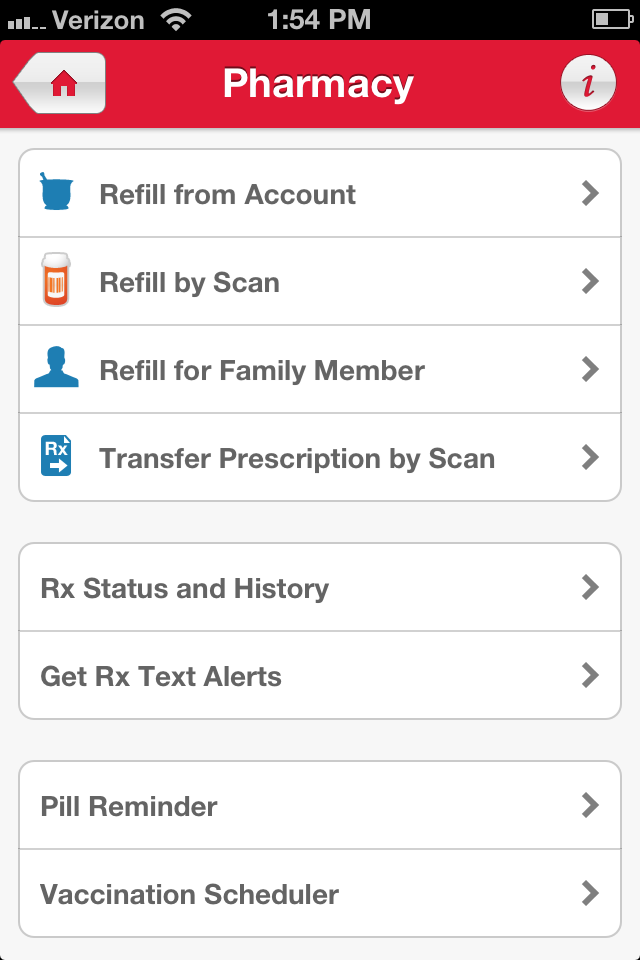 I also noticed, after my Pharmacy Chat, the option to schedule vaccinations directly from the app. I quickly and conveniently answered several questions I had about vaccines. But was left with a few too, what the heck is Japanese Encephalitis?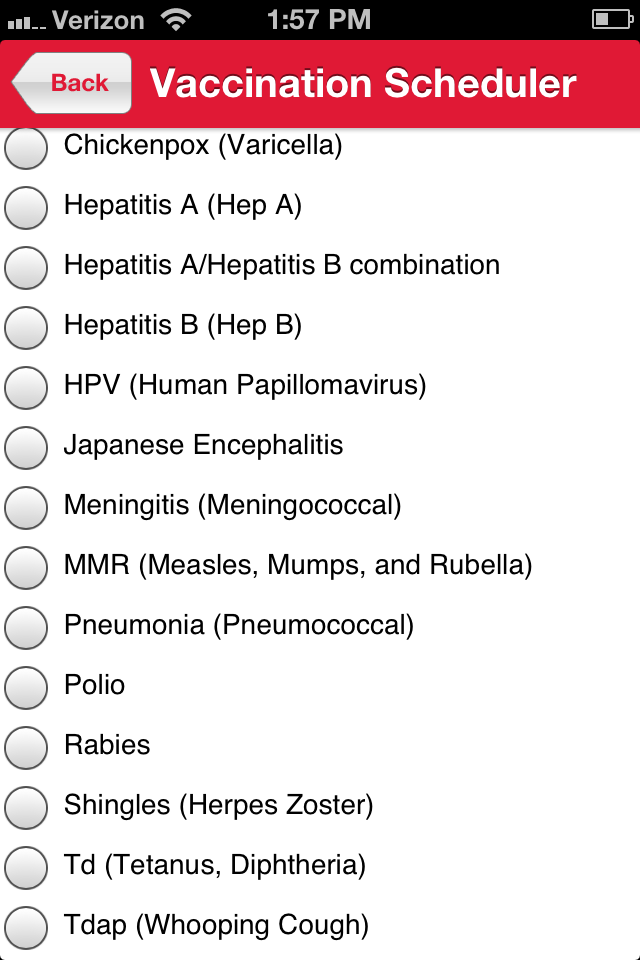 I didn't have much shopping to do except pickup a few cleaning supplies. You can checkout my entire shop here. My local Walgreens just went through an entire overhaul, and the new pharmacy is complete with an express prescription checkout and walk-in-clinic. Since I ordered my prescription using the Walgreens mobile app I was able to use the express prescriptions to checkout. A few clicks, a run of my card, and my prescription was delivered to the window.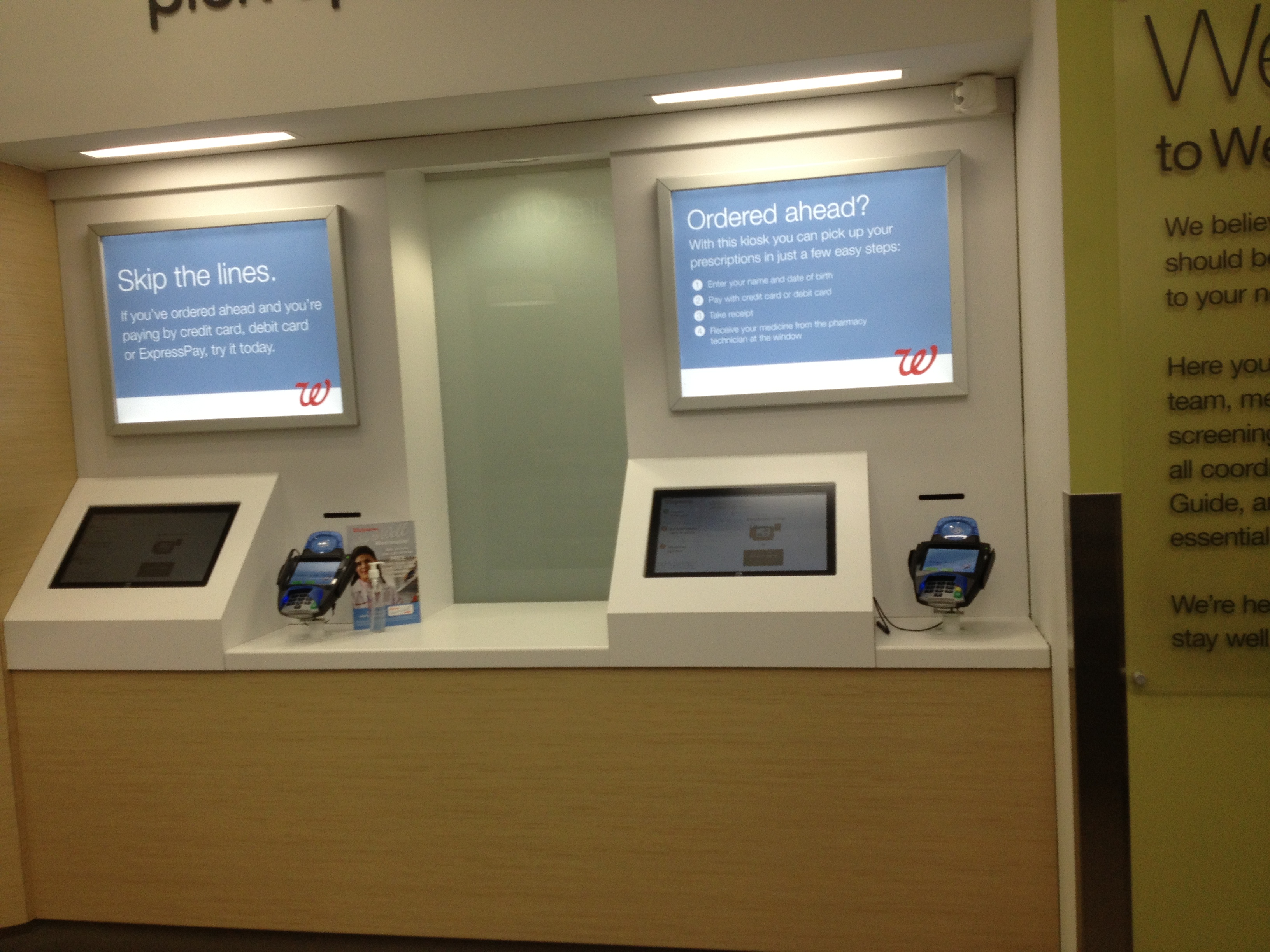 See Walgreens on Twitter and Facebook to stay up to date on new programs and deals. Right now there's a $15 bonus for new or renewing members of the Walgreens Prescription Savings Club
""I am a member of the Collective Bias® Social Fabric® Community. This shop has been compensated as part of a social shopper insights study for Collective Bias® and Walgreens #cbias #SocialFabric, all opinions are my own.