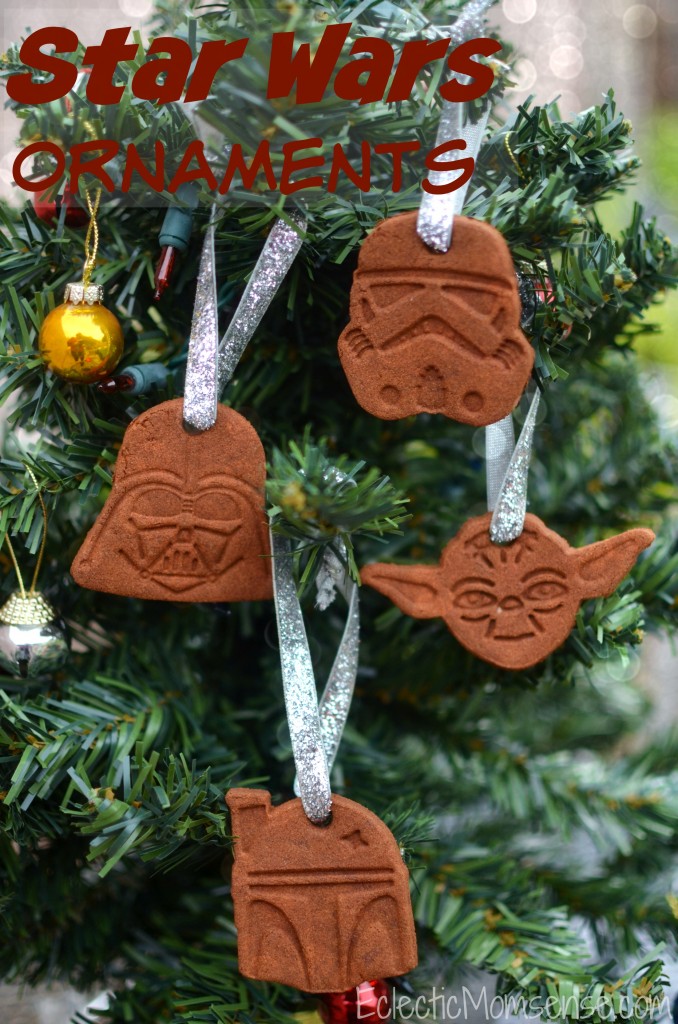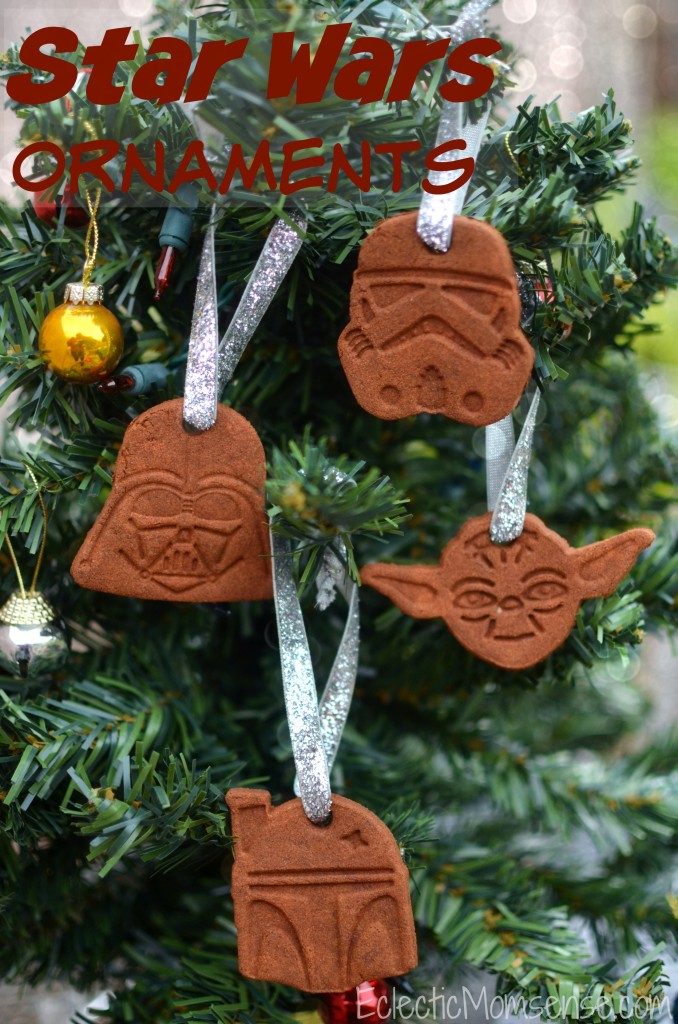 When I was little I remember making cinnamon applesauce ornaments at school. They usually came in the shape of a gingerbread man and smelled absolutely amazing. My oldest has been in the Christmas spirit lately; asking me to make things daily. I thought it would be fun to make some character ornaments to hand out to his friends and teachers. We went with Yoda, Darth Vader, Boba Fett, and a Stormtrooper for his Star Wars loving friends.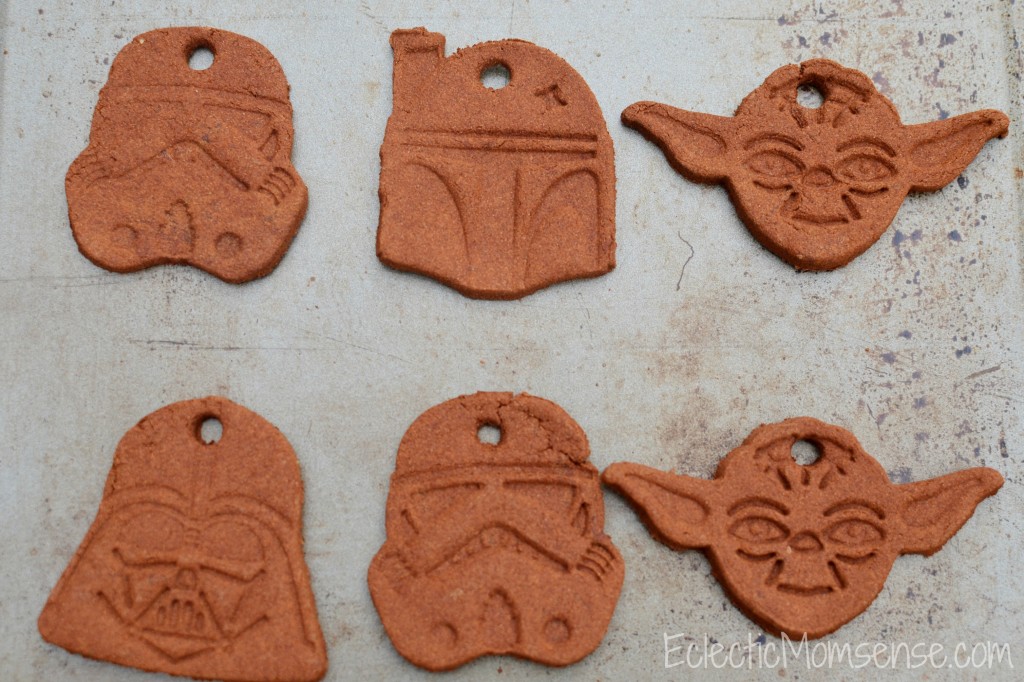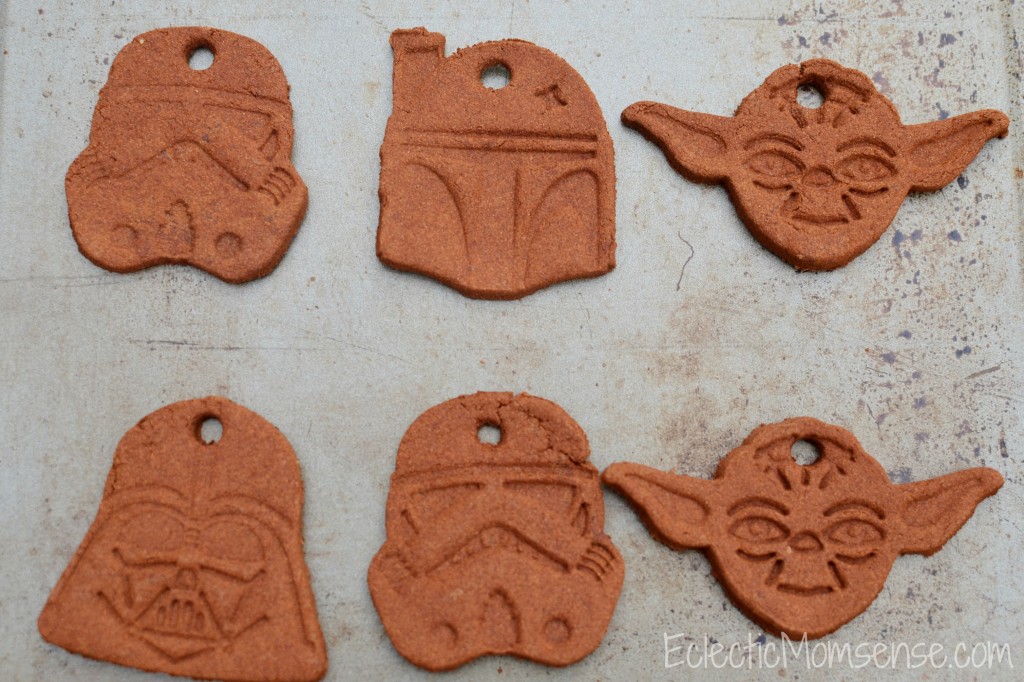 A friend gave me a special set of Star Wars
cookie cutters
and they worked perfectly for the task at hand. They easily cut the dough and left an impression of each character. The interior of the cookie cutter pops out for easy transferring to your baking sheet.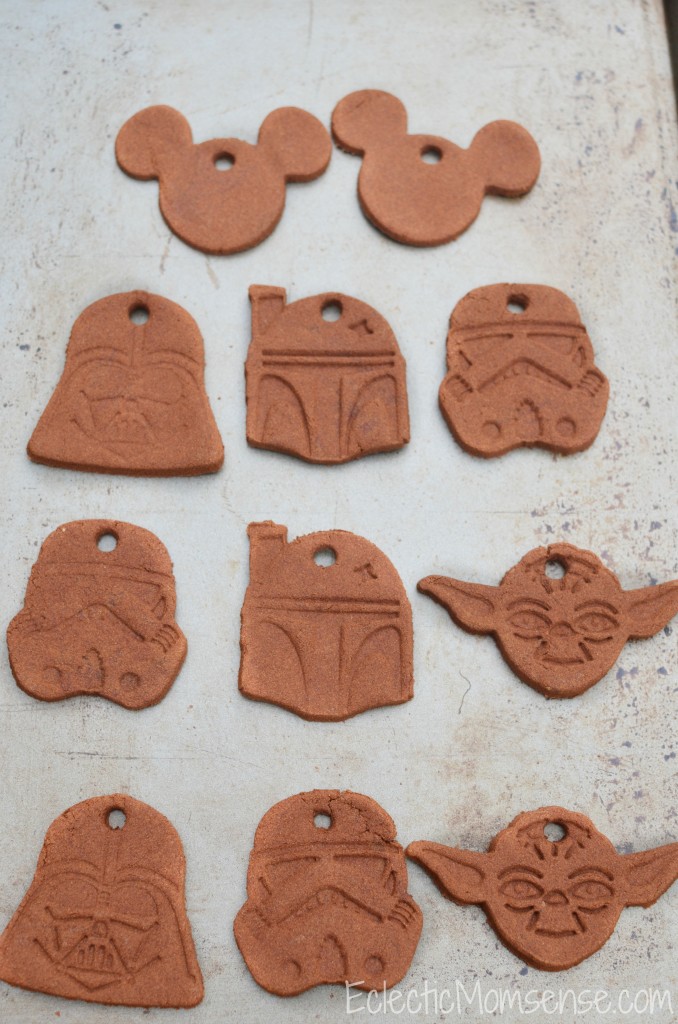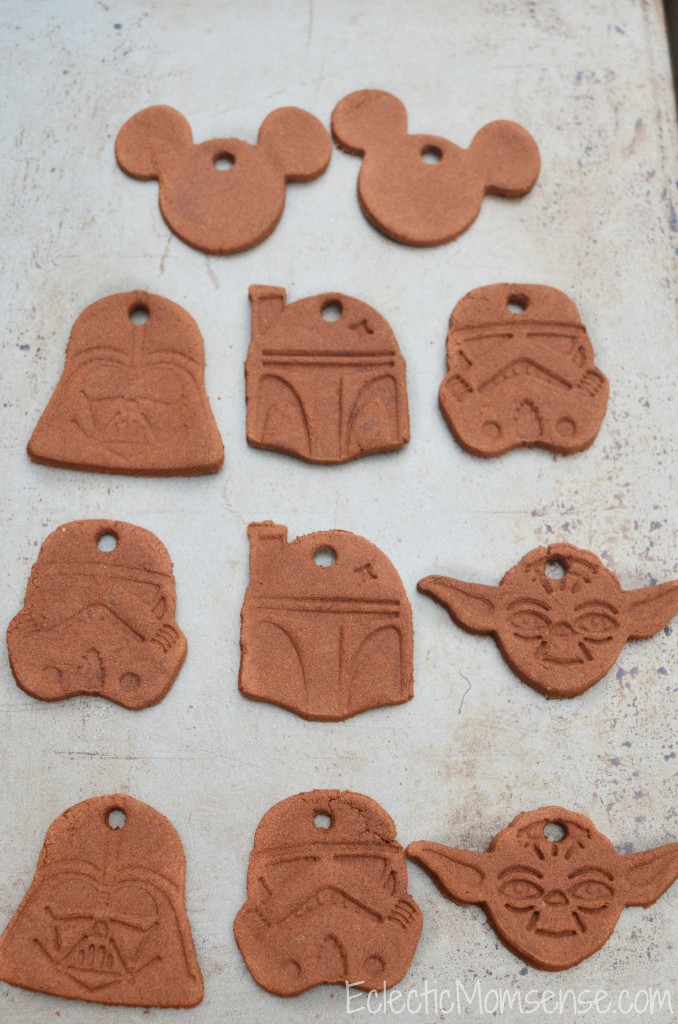 Ingredients:
1 c. applesauce
1 1/4 c. cinnamon
Directions:
Preheat oven to 200 degrees.
Mix the cinnamon and applesauce. Use your hands to form the dough into a ball.
Transfer the dough to a piece of saran wrap. Place another piece on top of the dough ball.
Roll out to 1/4 inch thickness. Use your cookie cutters to cut out the dough, and a straw to create the ornament holder. Then transfer to a parchment lined baking sheet.
Bake at 200 degrees for 2 hours or until completely dry.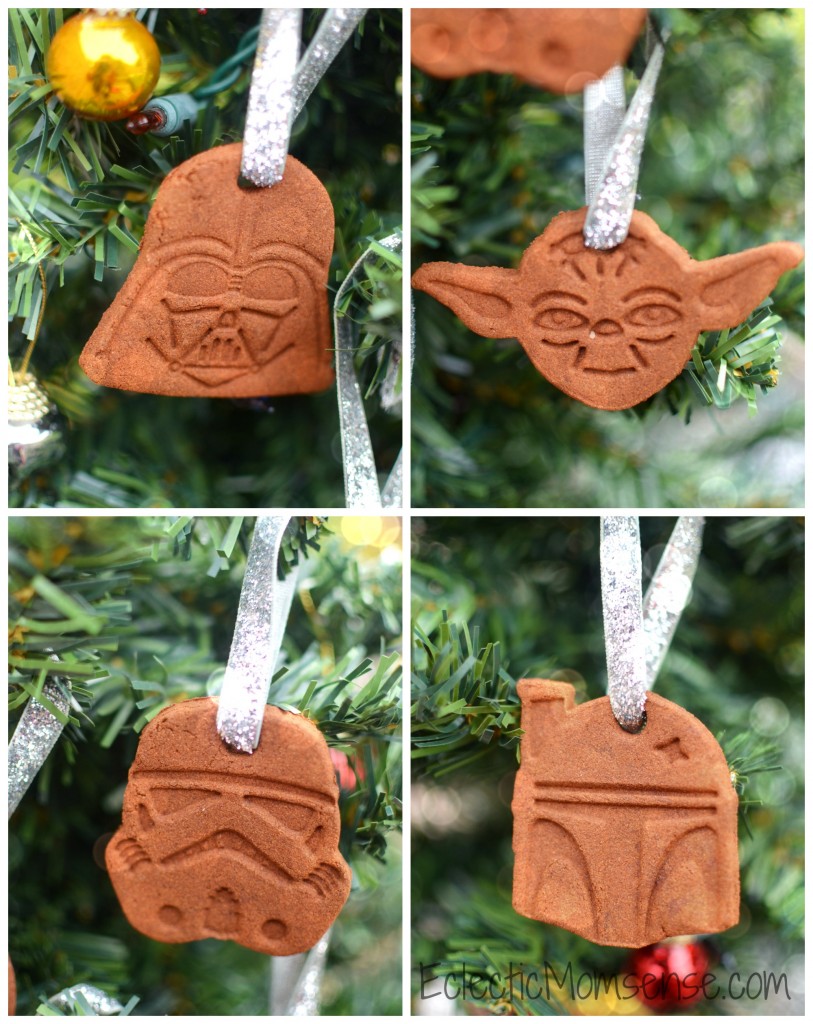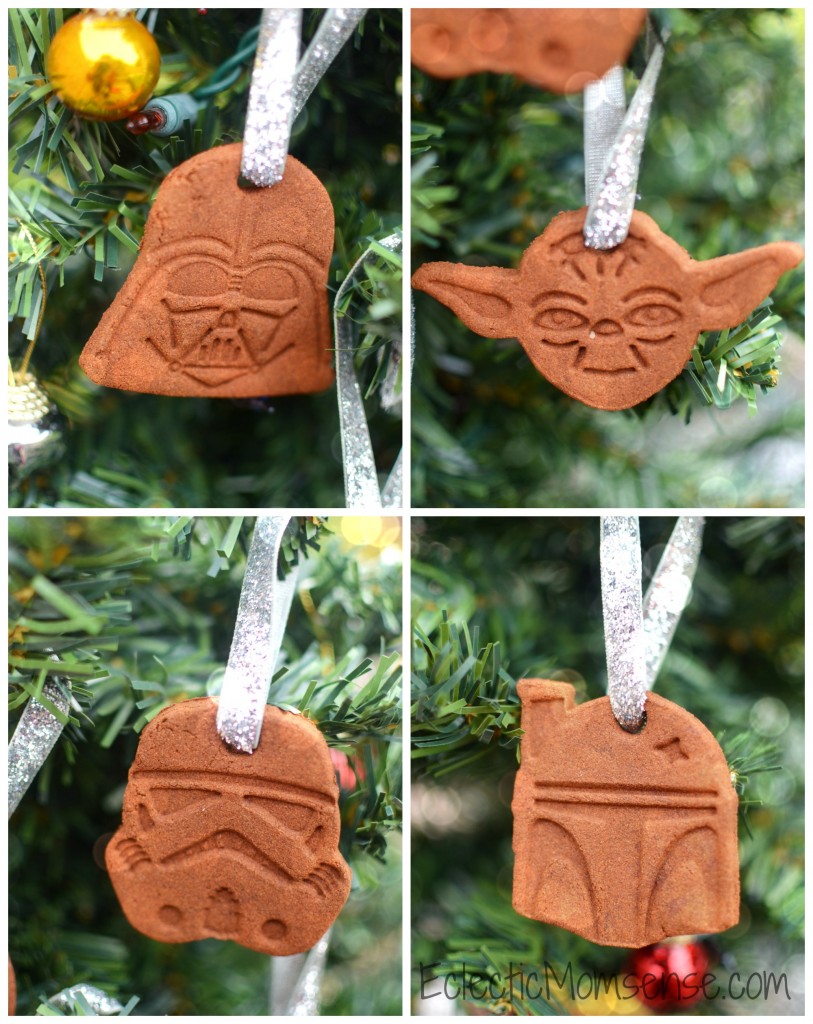 For more Christmas ornament ideas try: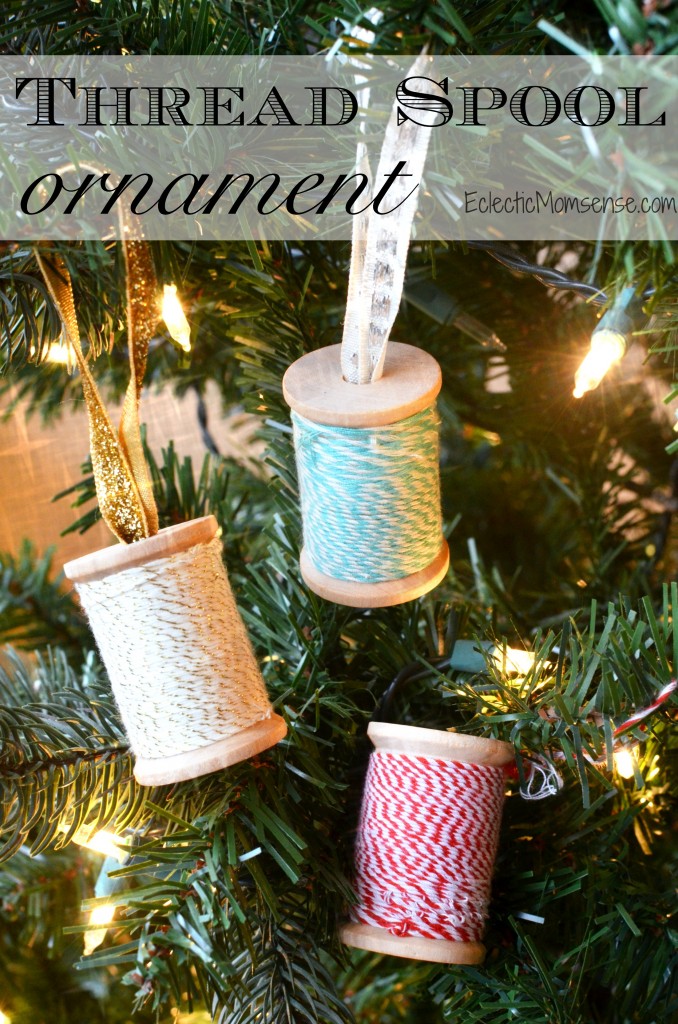 Checkout these handmade Star Wars shirts for your young Padawan.