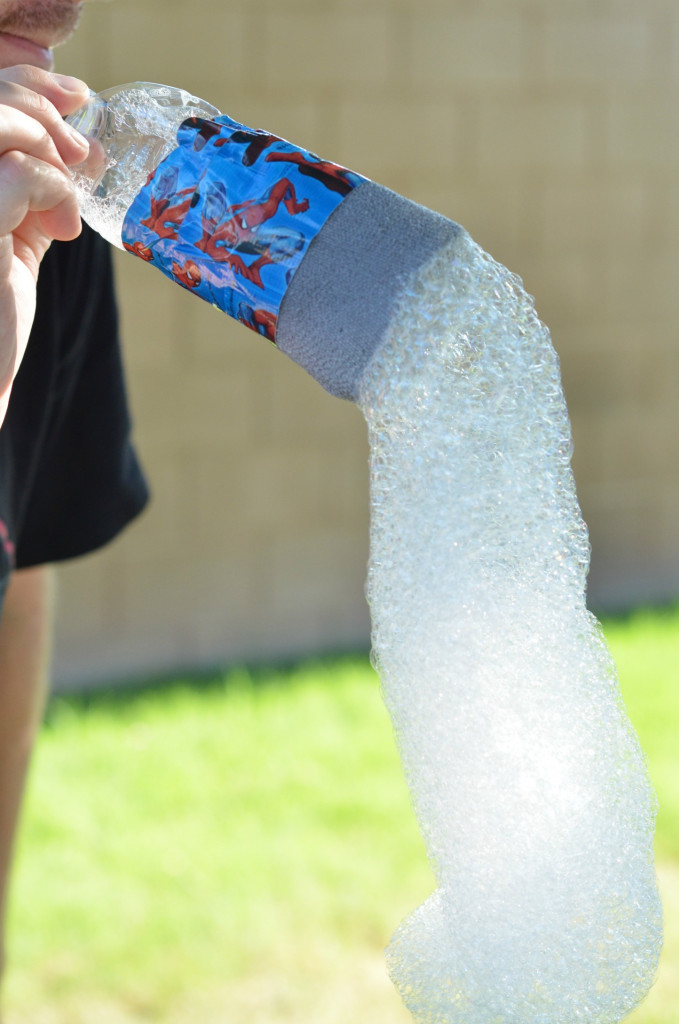 These bubble snakes are just too much fun. My husband stumbled upon the idea and whipped up these bubble snake blowers one afternoon as a boredom buster. As you can see, bubble snake for the win! I think it might have been more fun to play with the cascades of bubbles than it was to blow them.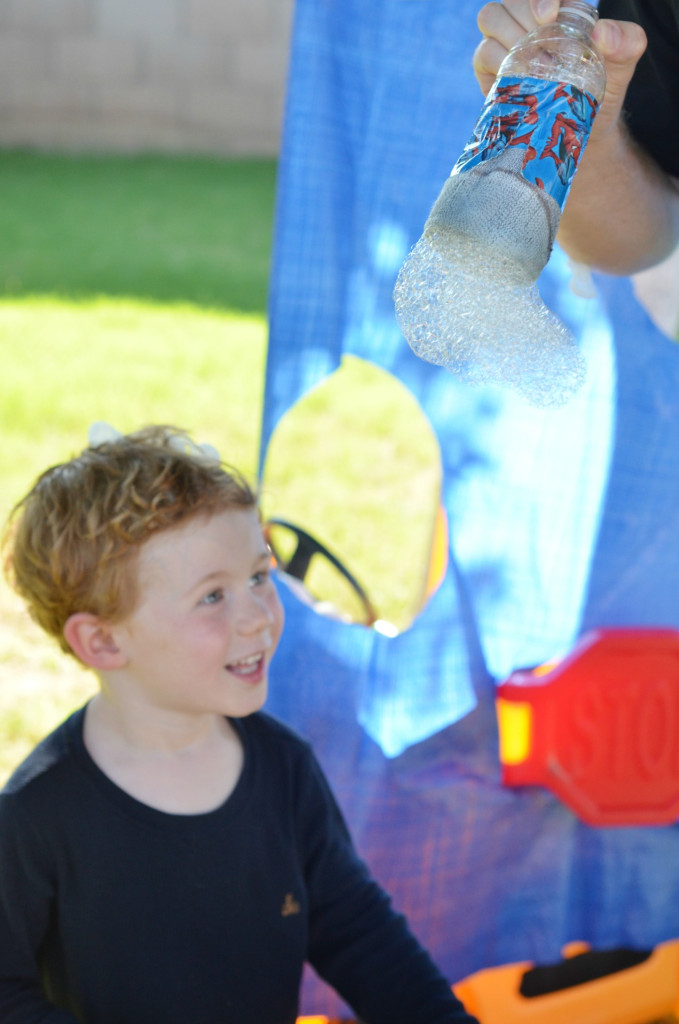 You could even create rainbow bubble snakes with a little food coloring. I can imagine the large
art pieces
we could create with these ginormous bubbles.
Supplies:
water bottle
wool sock
duct tape
bubble solution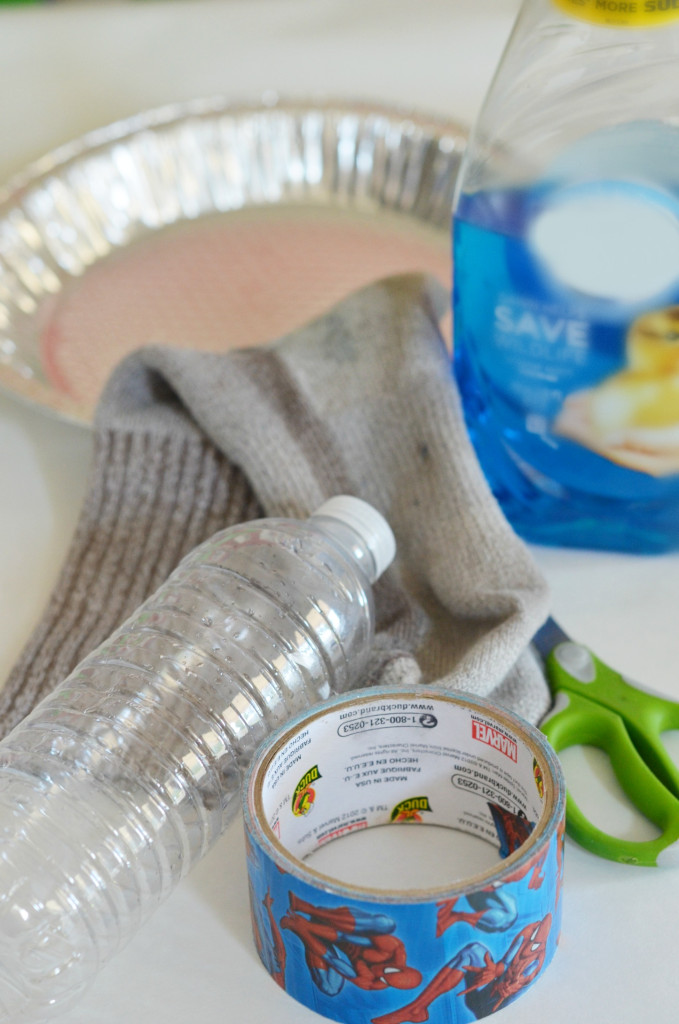 Directions: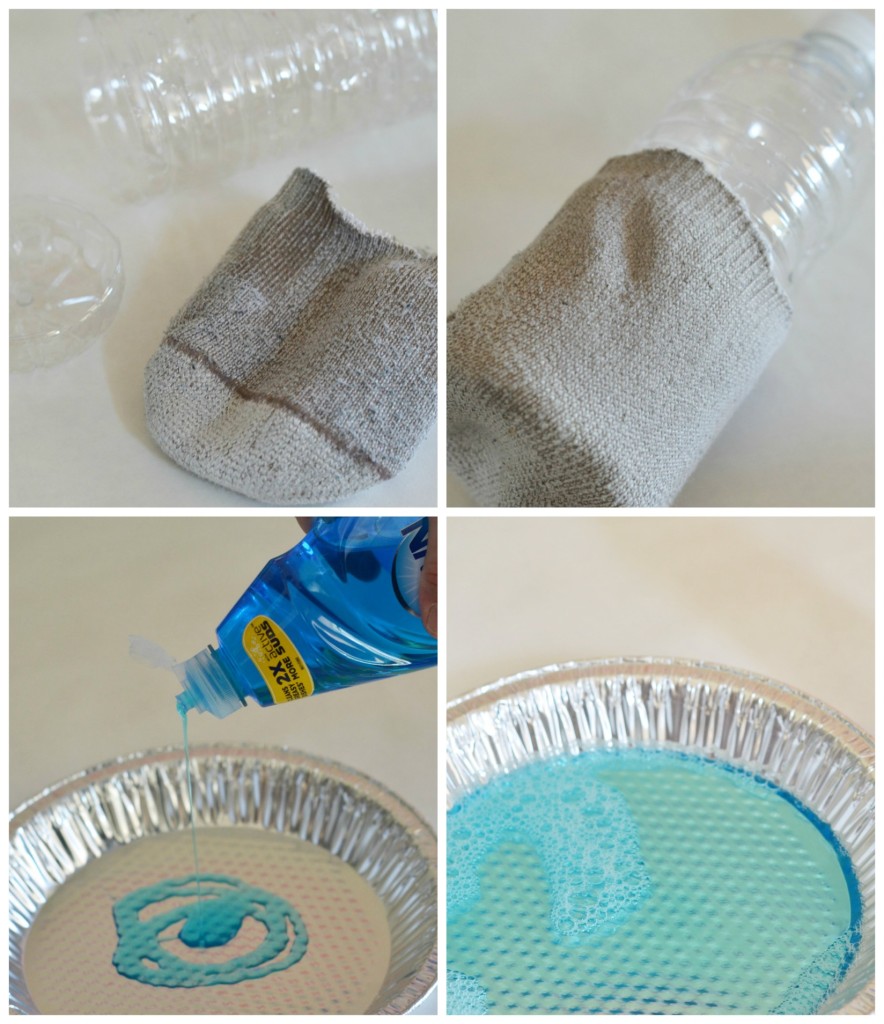 Cut the bottom off your water bottle. Then cut the bottom 4 inches off your sock.
Place your sock over the end of your cut water bottle and secure with duct tape.
Pour your bubble solution into a pan or container. We ran out of bubble solution and resorted to an easy homemade bubble mixture with dishwashing liquid. (2:1 water:bubbles)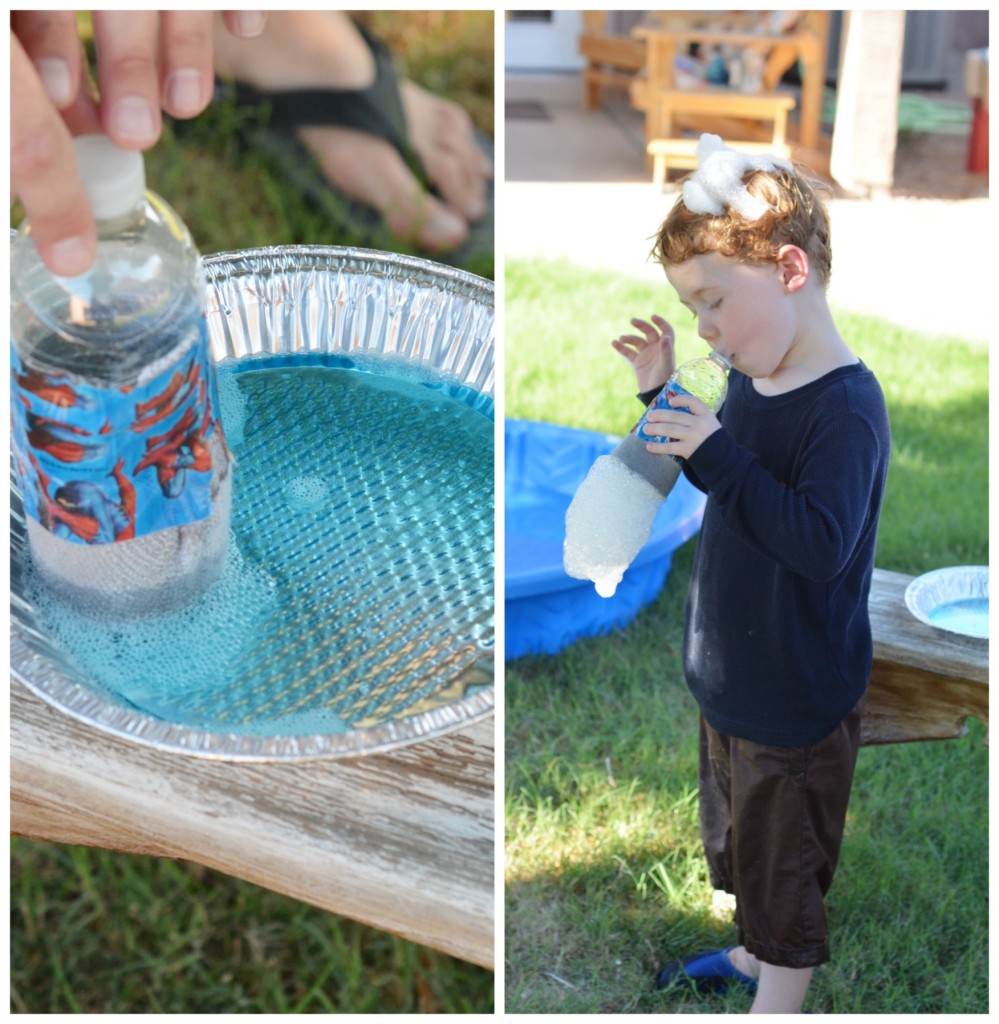 Blow into the bottle to create fun foamy bubble snakes.
What creative ideas do you have for playing with bubbles?