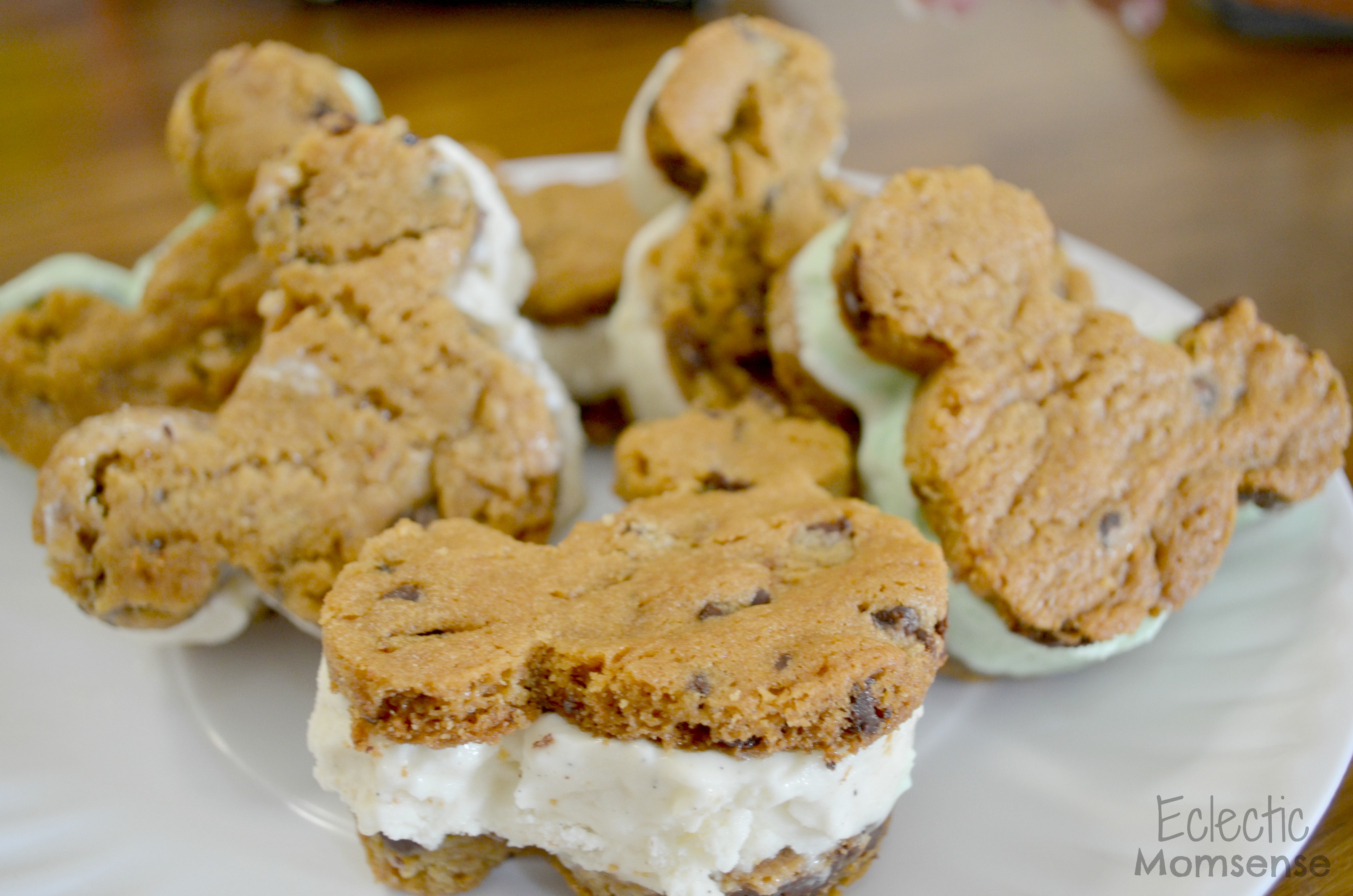 Mickey Ice Cream Sandwich
Show your #DisneySide with this delicious handmade park treat for home.
favorite cookie dough

ice cream

Mickey cookie cutter
Prep ice-cream by pressing into a cookie sheet. Allow to freeze for 1-2 hours.

Press cookie dough into cookie sheet or pizza pan. Bake at 375 for 18-25 minutes. Set aside to cool.

While cookies bake use Mickey cutter to cutout your ice-cream. Place back on pan and freeze while cookies cool.

Once cookies cool, cutout using Mickey cutter. Place one Mickey ice-cream between two cookies.

Return to freezer to firm up or until served, at least 2 hours.