Landing in Phoenix November 16th, TORUK The First Flight will transport viewers to the world of Pandora. Read on for more information and a chance to win tickets for opening night. Our family was provided complimentary tickets to view the show in exchange for sharing show information and facilitating this giveaway. All thoughts and opinions are my own.

TORUK – The First Flight
Inspired by James Cameron's AVATAR, TORUK – The First Flight incorporates a fusion of cutting-edge visuals, puppetry and stagecraft like you've never seen. All tied together with a soaring cinematic score blending together James Cameron's imaginary world with the unique style of Cirque du Soleil. Experience a storytelling odyssey through a new world of imagination, discovery, and possibility.
This live immersive experience is a living ode to the Na'vi's symbiotic coexistence with nature and their belief in the basic interconnectedness of all living things. Narrated by a "Na'vi Storyteller" and populated by unforgettable characters, TORUK – The First Flight is a mythical tale set thousands of years before the events depicted in the film AVATAR, and before any humans ever set foot on Pandora.
When a natural catastrophe threatens to destroy the sacred Tree of Souls two Omaticaya boys on the brink of adulthood decide to take matters into their own hands. After learning that Toruk can help them save the Tree of Souls they set out together on a quest high up in the Floating Mountains to find the mighty red and orange predator that rules the Pandoran sky. Prophecy is fulfilled when a pure soul rises among the clans to ride Toruk for the first time and save the Na'vi from a terrible fate.
NOVEMBER 16 – 20
IN PHOENIX AT
TALKING STICK RESORT ARENA
TAKE ADVANTAGE OF
THE FAMILY FOUR PACK TICKETS OFFER
AND SAVE ON 2 ADULTS AND 2 CHILDREN TICKETS
TO TORUK – THE FIRST FLIGHT
In an effort to bring audience members involvement to a whole new level, Cirque du Soleil will be launching a first-of-its-kind app for TORUK – The First Flight. The app will enhance the overall show experience and enable audience members to be a part of the action before, during and after the performance!

CLOSED—GIVEAWAY (ends 10/31 at noon AST):
Excited to see TORUK – The First Flight? We'd love for you to join us to see the show opening night in Phoenix. Just comment below for your chance at (4) tickets to see the show November 16th at Talking Stick Resort Arena! Leave separate comments for each entry.
Have you seen a Cirque show before?
Follow Eclectic Mommy on Twitter, leave a comment with your username @.
Follow along on Pinterest, leave a comment with your username.
Become a fan of Eclectic Momsense on Facebook.
Follow on Instagram, leave a comment with your username @.
Share or Re-Tweet, leave a link to your share.
Comment #8 Allison Waken is our winner!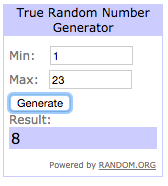 Landing in #Phoenix 11/16, @Cirque presents #TORUK The First Flight. Enter to #win (4) tickets. https://t.co/Jdd38xrgk5 #giveaway pic.twitter.com/a06GyBeO3h

— Kelly Denton (@EclecticMommy) October 27, 2016