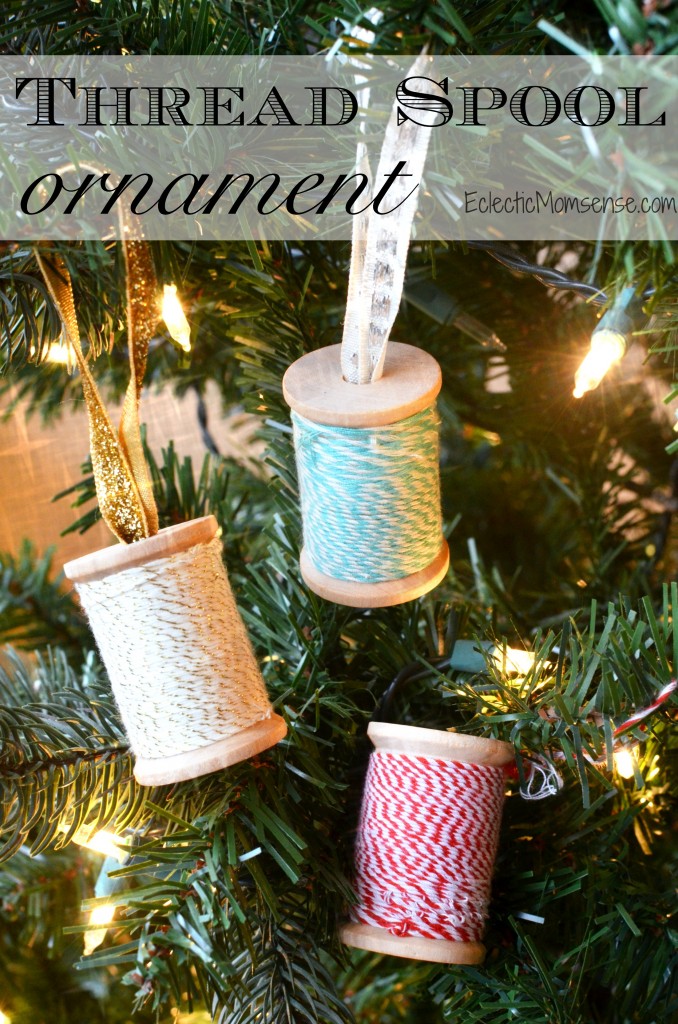 Last year I picked up a package of wooden thread spools. I thought they were cute and knew I would find a use for them later. Fast forward a year and I've collected more thread spools in varying sizes. Eventually I hope my future craft room will house a jar full of them, but for now they work perfectly for a thread spool ornament.
These were so simple to craft up; I even enlisted the help of my 5 year old. No gluing or sewing involved. If you can wrap and tie a knot this is the perfect homemade ornament for you. With just a few supplies you could make a whole army of thread spool ornaments. Wouldn't they look adorable atop a present?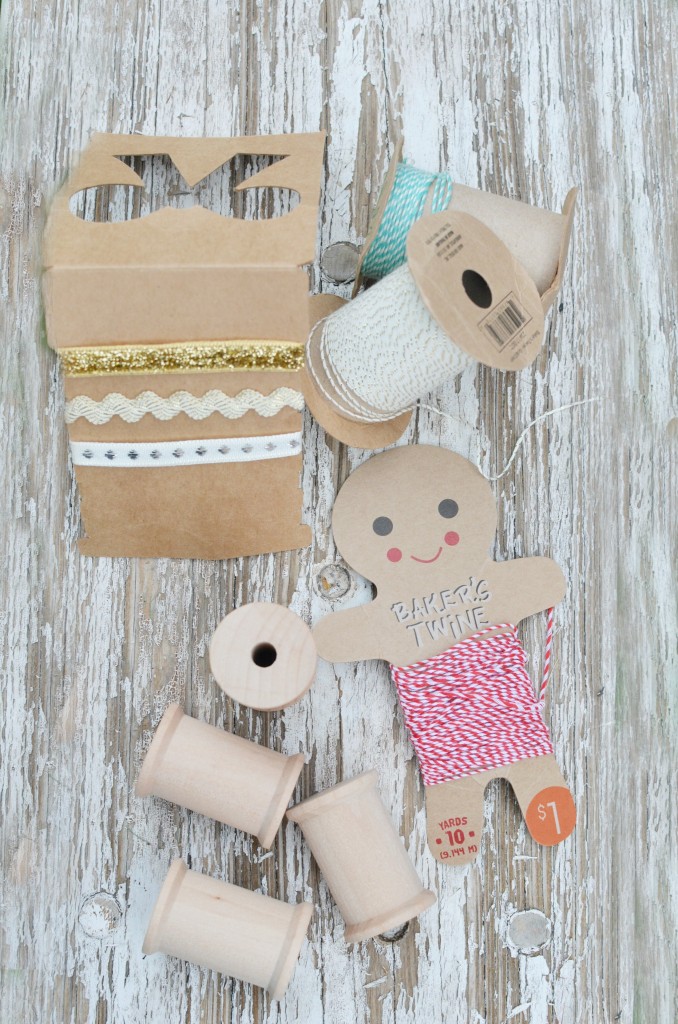 Supplies:
wooden spool
bakers twine or embroidery thread
ribbon
Directions:
Wrap your twine or thread one time around the spool. Secure with a knot.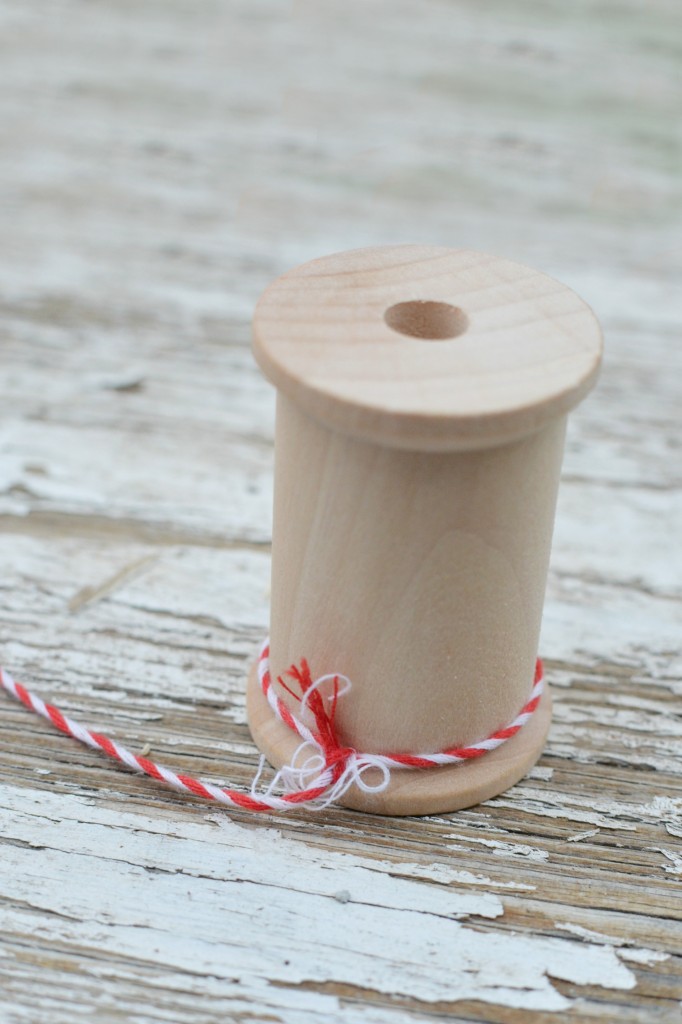 Start wrapping your thread around the spool making sure to tuck the end of your thread under.
Continue to wrap until your spool is covered. Push down the rows depending on how tight you want it.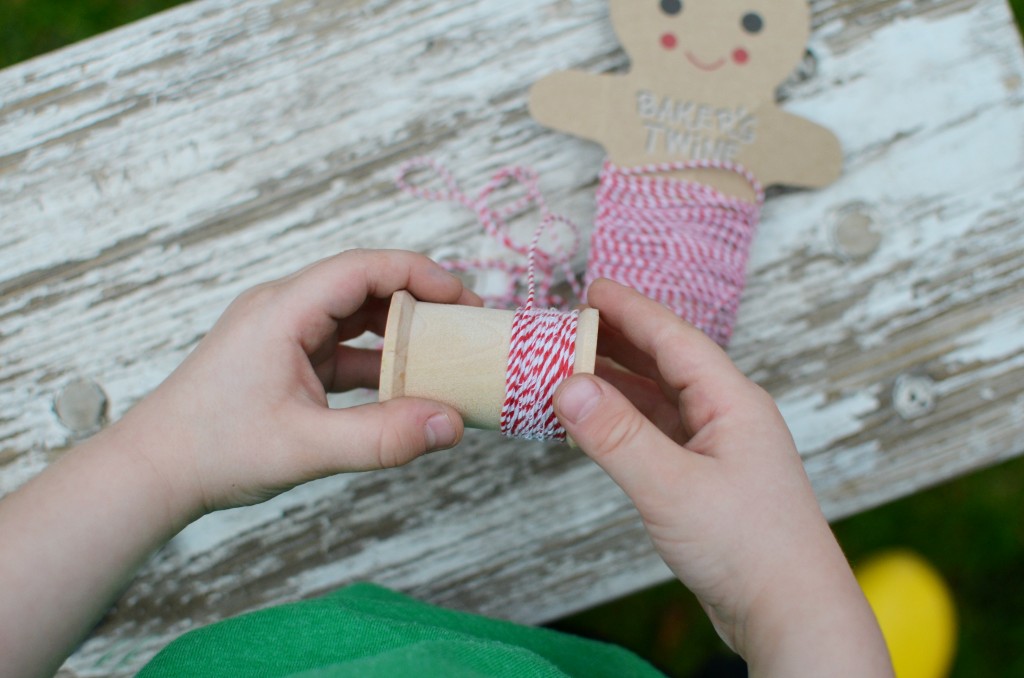 When you reach the end double knot your thread and clip the excess.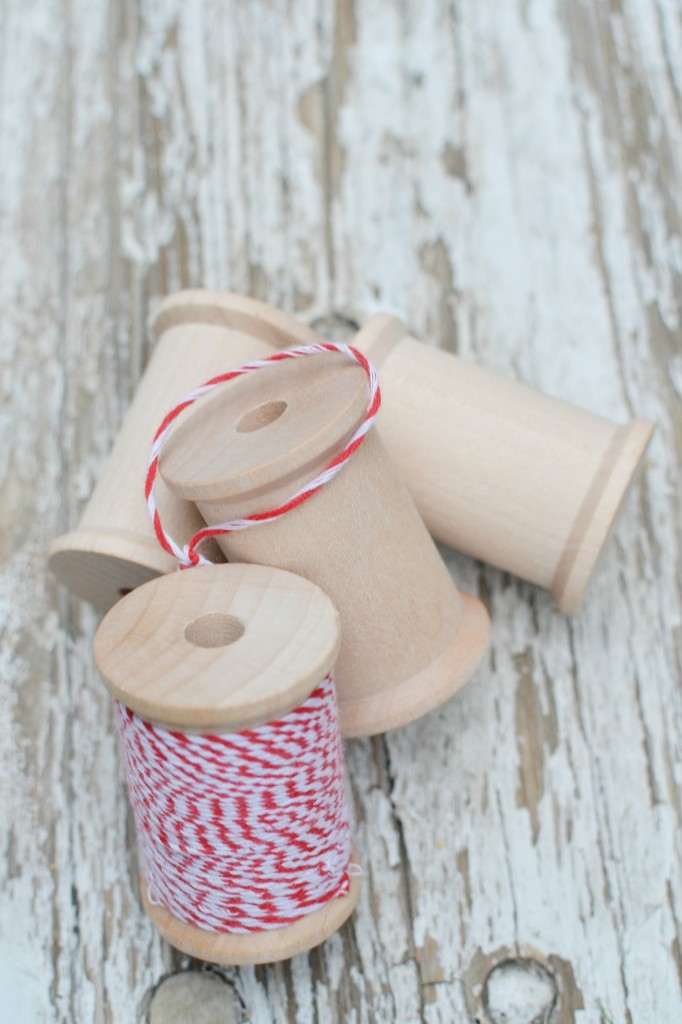 Cut a ribbon about 6x the height of your spool. Thread both ends through the middle of the spool leaving a loop at the top. Place a pencil just below the loop so it doesn't pull through while you knot. Create 2-3 knots on the end and pull up until the knot isn't visible. Remove the pencil.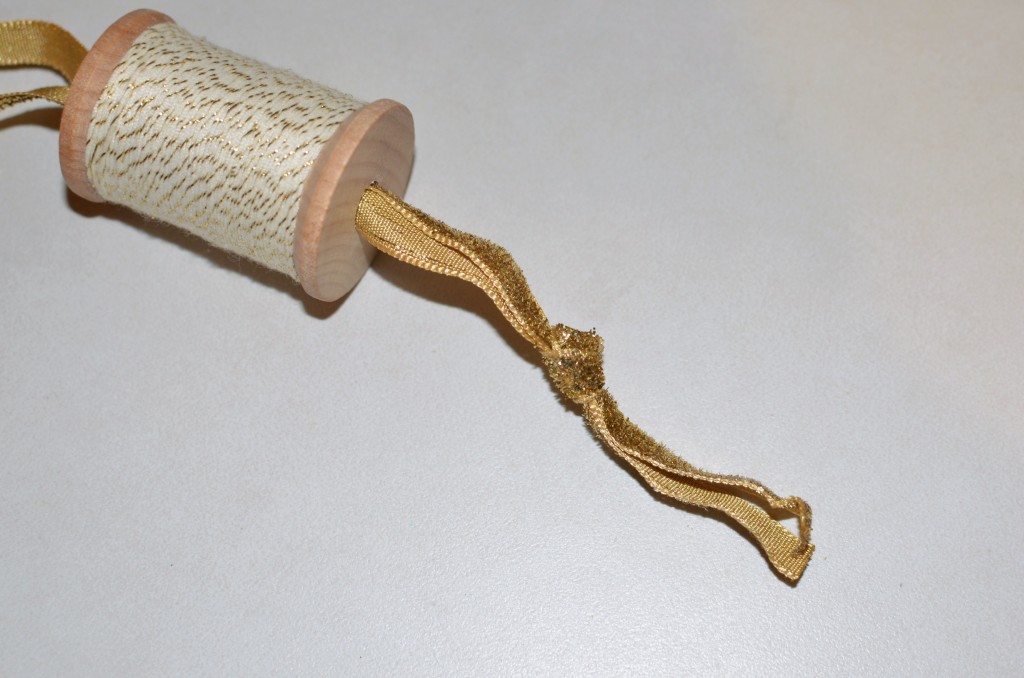 Day 4 of the Holidays Made Easy blog hop and we've got a great collection of DIY ornaments for you. Take a look around and see what this great group of bloggers has put together.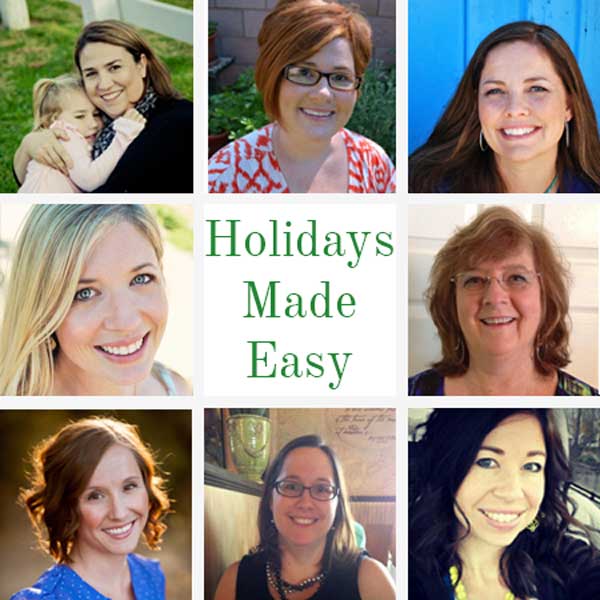 Alli @ Made with Happy + Kelly @ Eclectic Momsense + Melanie @ Artzy Creations
April @ illistyle + Tracey @ Let's Go junking
Cori @ Let's Eat Grandpa + Sara @ Major Hoff Takes a Wife + Stephanie @ Crafting in the Rain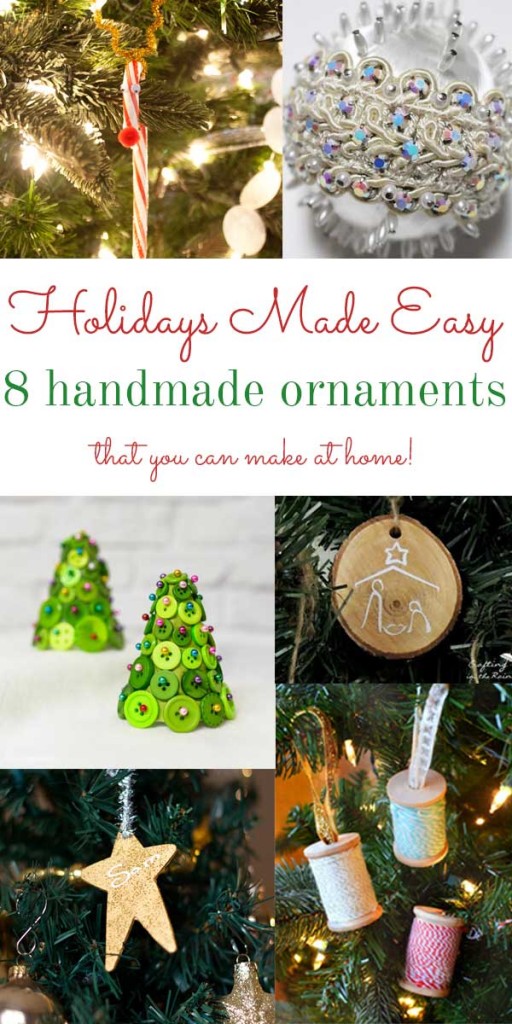 Handmade ornaments make the perfect gift. Every year we make handmade ornaments for the grandparents. We've made upcycled Scrabble ornaments, chalkboard ornaments, and every year a new photo canvas ornament for their trees. This year I think these thread spools will go to someone crafty in my life.

Does your family do handmade Christmas ornaments?