Yum! Are you ready for this deliciousness? This recipe featuring Edwards® pies is part of a shop compensated by Collective Bias, Inc. and its advertiser. All opinions are mine alone. #SameTasteNewLook #CollectiveBias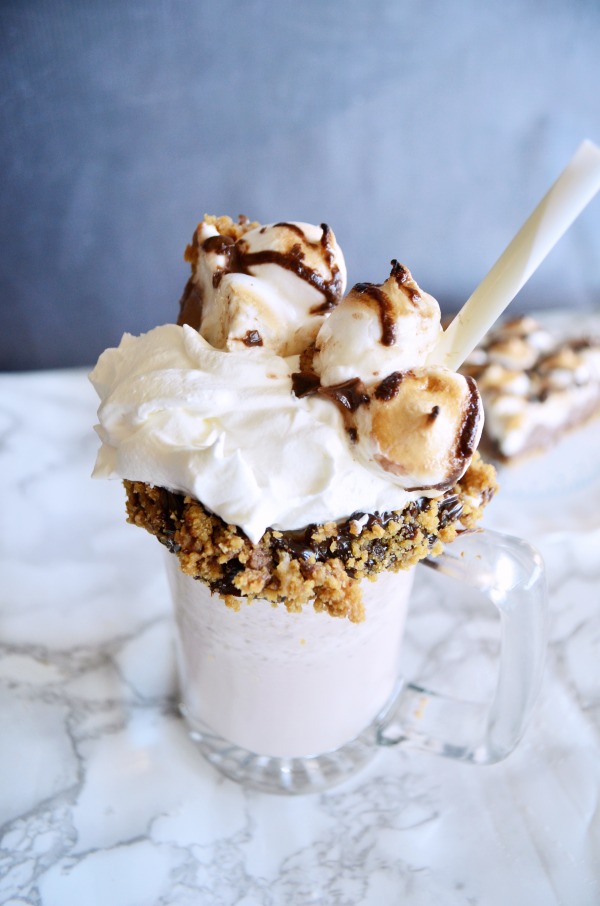 The newest craze on the dessert scene is freakshakes. Think milkshake gone wild with all the fixings piled high and spilling over the sides. At the heart of this s'mores freakshake is an
Edwards S'mores Pie
. You read that right. We're sticking the pie right in with the ice cream and piled high on top to add a rich s'mores taste.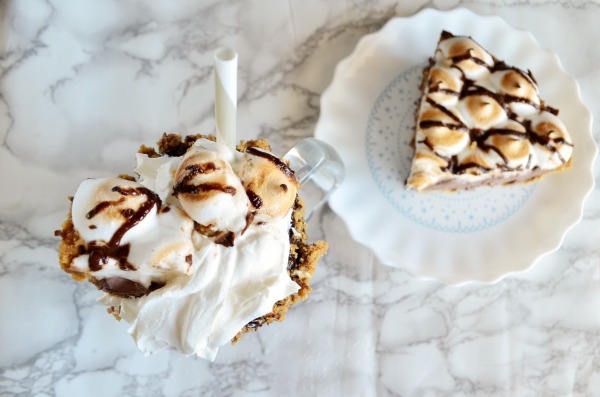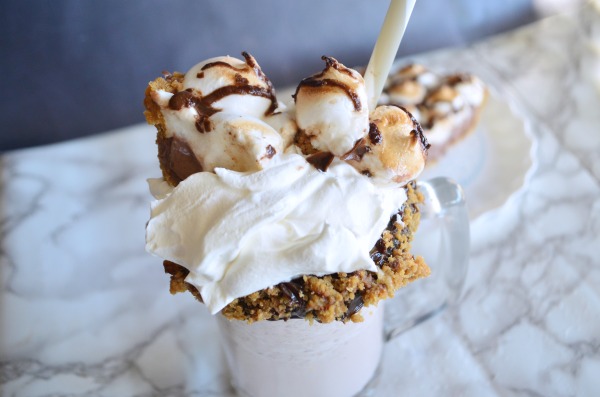 We've long been enjoying Edwards pies in our house. They are so tasty and an easy way to get dessert on the table. As the school year is winding down the whole family deserves a treat. Dessert in our house is a reward for those everyday moments, and not just special occasions. We celebrate those everyday moments, like an amazing report card or performance, with a delicious meal and treat afterwards.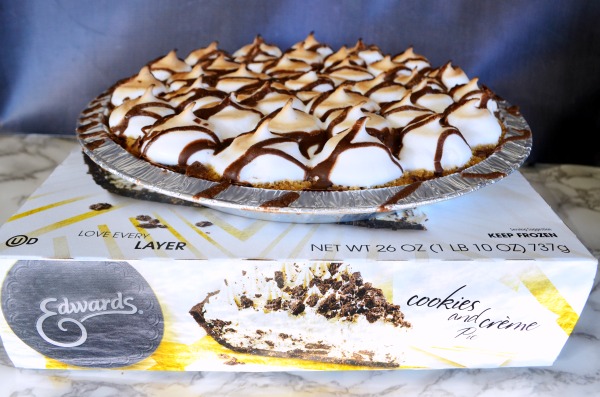 For the s'mores freakshake you'll need milk (1/2 c.), a slice of Edwards S'mores Pie, vanilla ice cream (2 c.), hot fudge (2 tbsp.), and whipped topping (1/2 c.). We'll be deconstructing part of the pie for topping the shake and coating the cup.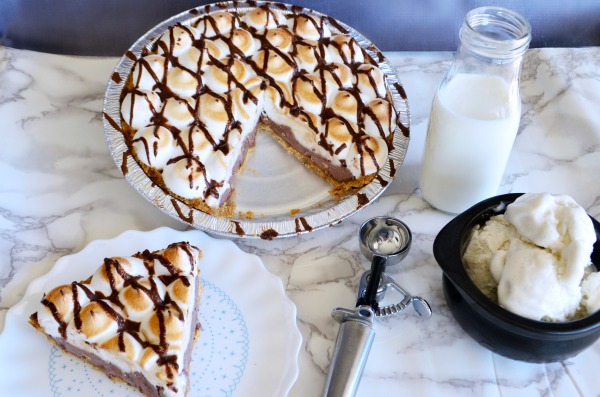 Take half of the marshmallow meringue topping off, set aside. Take the back crust off, set aside. These 2 ingredients will become essential to the final freakshake.
Blend milk, pie, and ice-cream in a blender on high (or smoothie setting).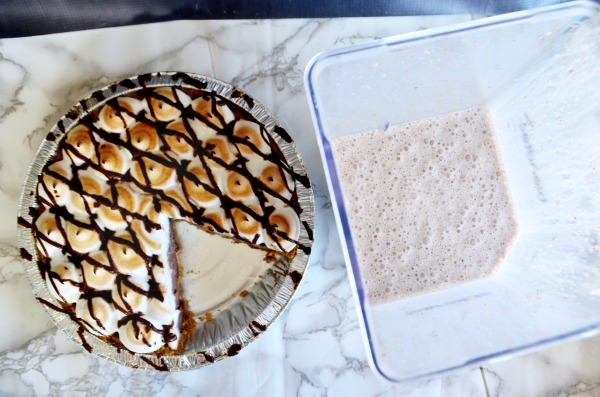 Take a chilled mug and cover the rim with a generous helping of hot fudge.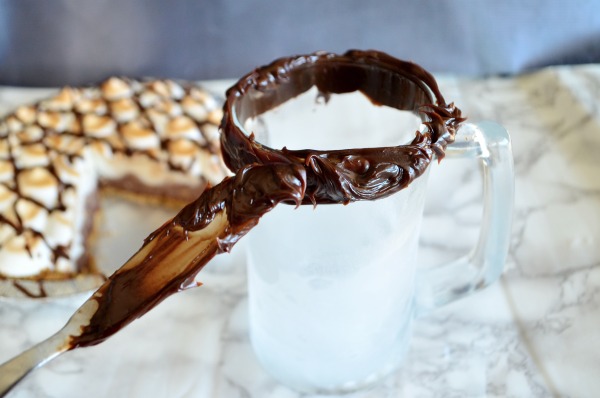 Crumble the pie crust you set aside. Roll rim in graham cracker crust.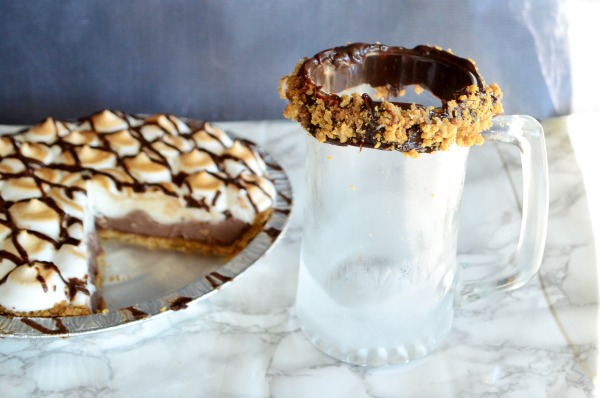 Pour milkshake into frosted mug. Take whipped topping and pile high. Whipped topping, not whipped cream, works best to create a stable base for the toppings.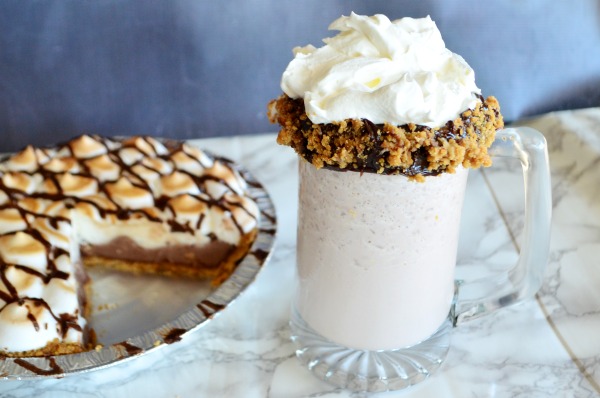 Place the leftover marshmallow meringue dollops on the very top. Put a straw through the whipped topping. To take this pie freakshake over the top, cut a small piece of pie to place on top.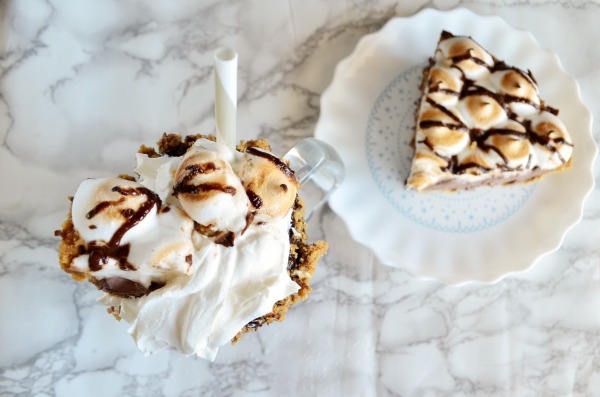 Yum! Doesn't that sound delicious. This milkshake takes a classic ice cream shake and takes it over the top with the help of Edwards' pies.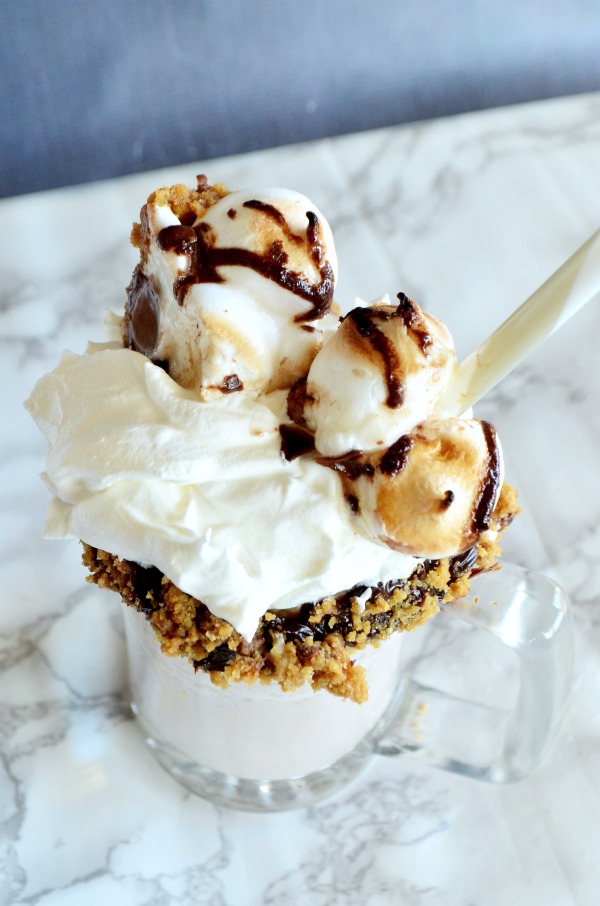 Edwards pies
are perfect for ANY occasion whether you are celebrating a birthday, good grades, a long week at work or retirement. I picked up the Edwards® S'mores Pie for the shake and an Edwards® Cookies N Crème Pie, because pie. Look for them in their new packaging in the frozen dessert aisle at Walmart.
There's a large variety of pie, and endless possibilities of pie milkshakes. Pin this tasty treat for later, and try other Edwards pie varieties. I'm think apple pie a la mode freakshake for next time.