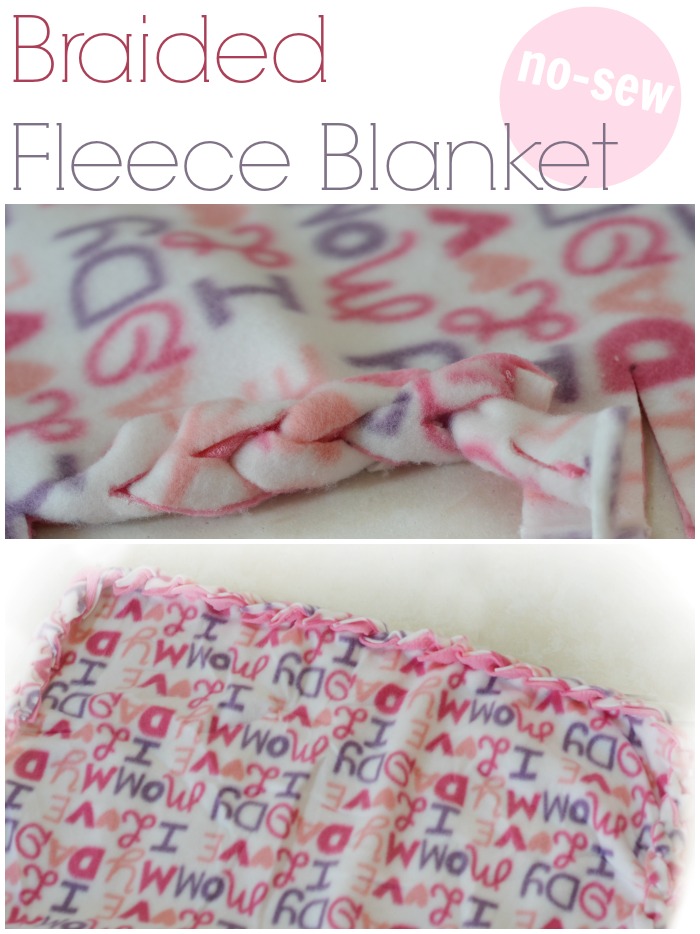 It is baby season right now. Just as our family finished growing the world around us is multiplying. Friends and family are being blessed with bundles of joy. I'm so excited to get to share a little handmade goodness, especially when it's girly and pink. This easy no sew braided fleece blanket is perfect for keeping little piggies warm.
Supplies:
2 equal pieces of fleece
scissors
Directions:
Cut your pieces of fleece to the same size. Cut out a 3″x3″ square from each corner.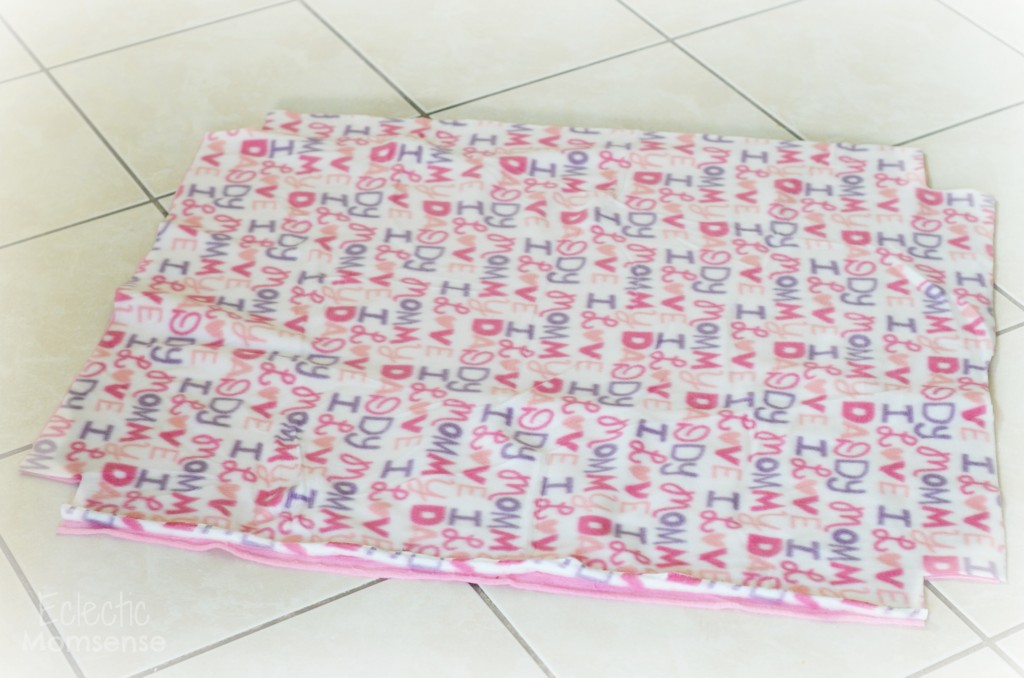 Cut
3″ slits/tabs every inch around the blanket.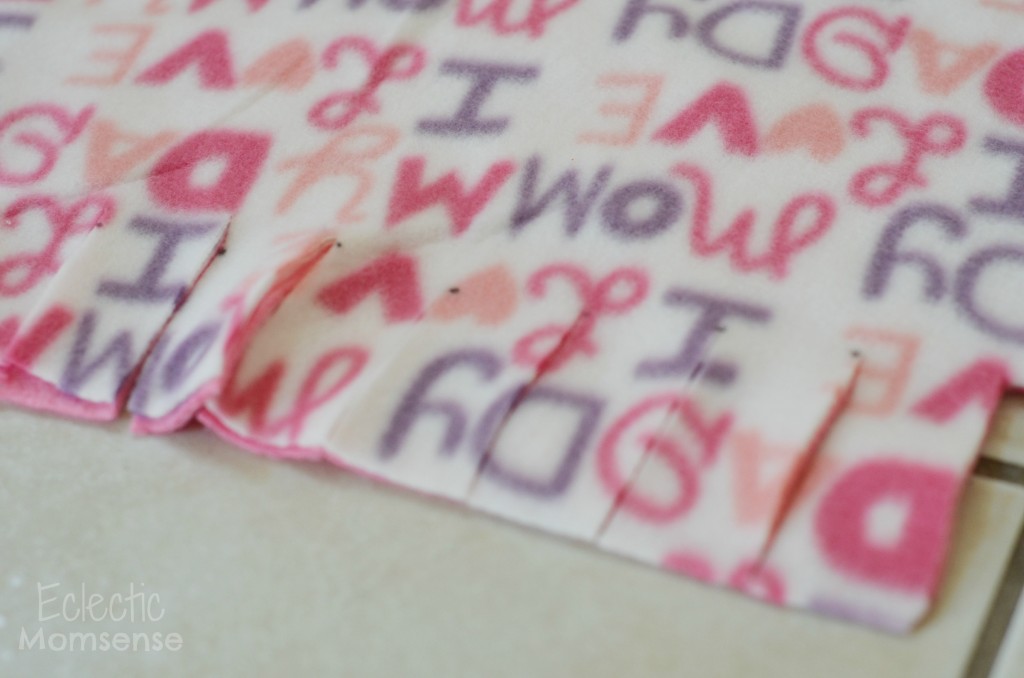 Fold your tabs in half and cut a small slit in the middle.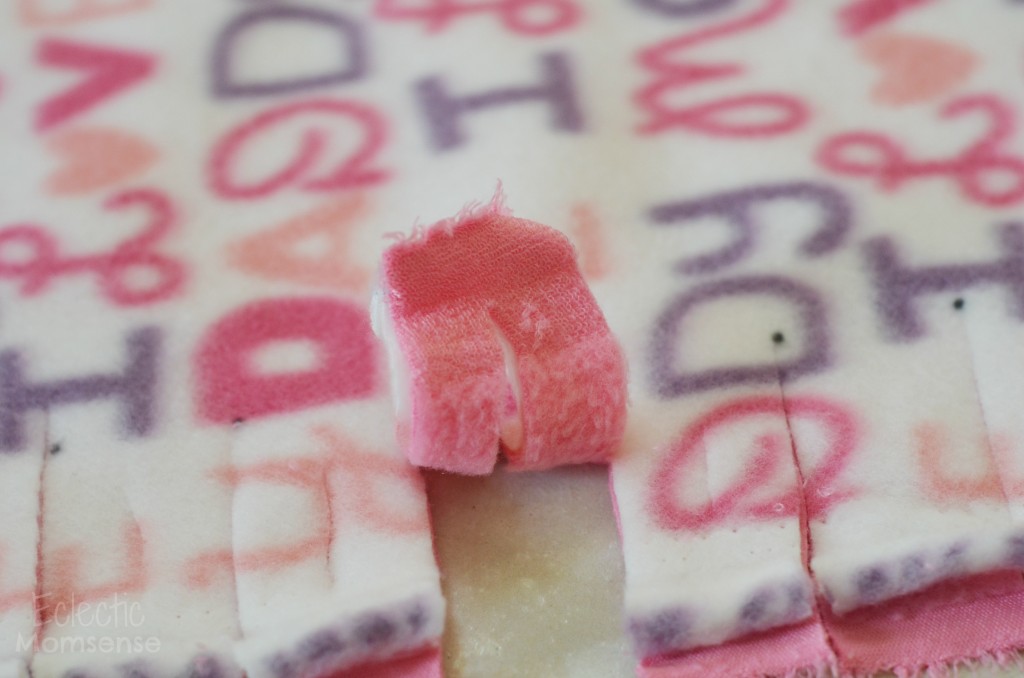 Start with one tab and pull it through the next slit. Take the next tab and thread it through the one you just pulled through creating a chain. Continue all the way around. (
for example: right tab up through left tab. Tab you just threaded becomes the left now. Thread right tab through left tab, and so on.)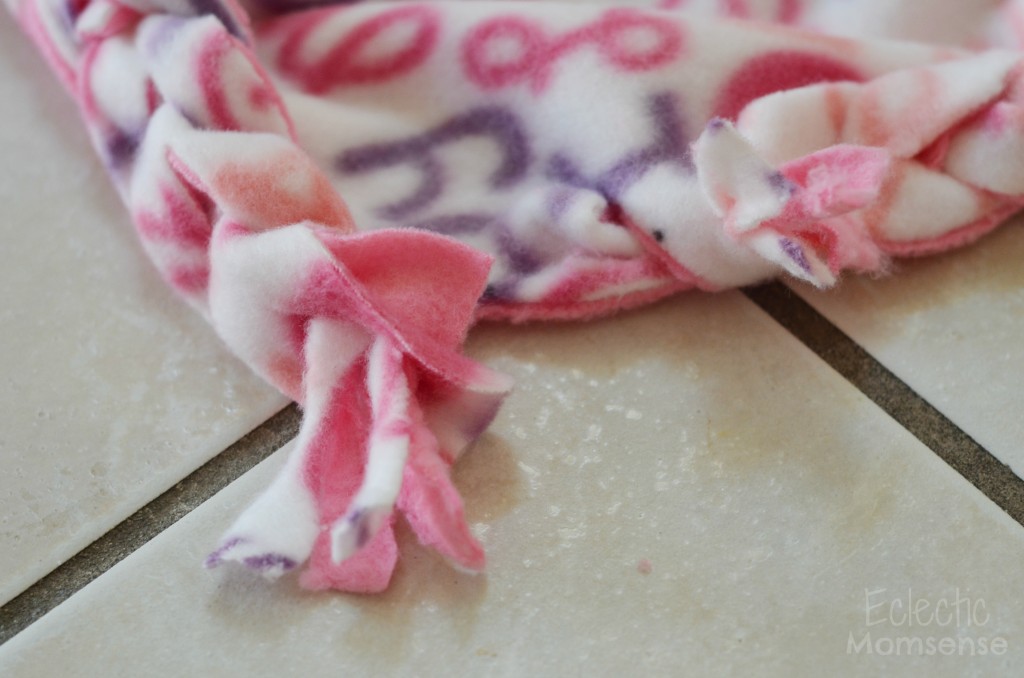 You should be left with the first and last tabs. Take the first and last tabs and tie in a double knot. Tuck the loose strands inside the blanket. You could easily use a
fleece blanket kit
and modify it by cutting slits in the tabs.

These fleece blanket throw kits are a perfect start. They come with 2 sets of fleece fabric cut and ready to assemble. To complete the braided edge you just need to cut the center slits and go from that step on.