Valentine's Day is just a couple days away and I've teamed up with Polaroid on this sponsored post and giveaway to bring you an easy handmade gift idea. With the help of their new paper craft line I was able to embellish this easy printable gift card box. I crafted mine up with the idea of tucking a gift card inside, but it's also the perfect size to slip a 2″ x 3″ photo inside.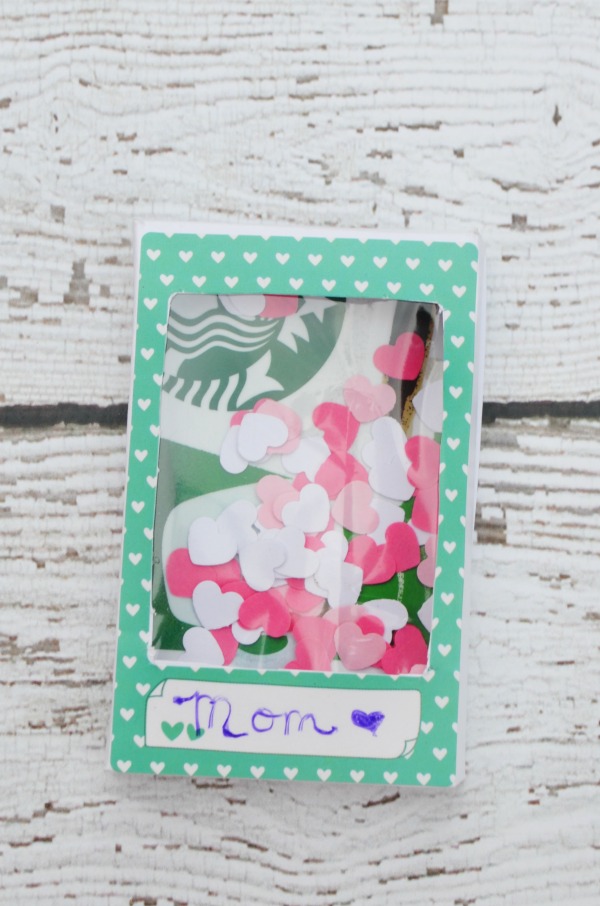 Super cute, right? The great selection of photo stickers means you can customize these gift card/photo boxes for any occasion.
Supplies:
cardstock
gift card box printable
photo stickers
mini heart photo punch
colored paper
glue or glue dots
cellophane
Polaroid glitter gel pens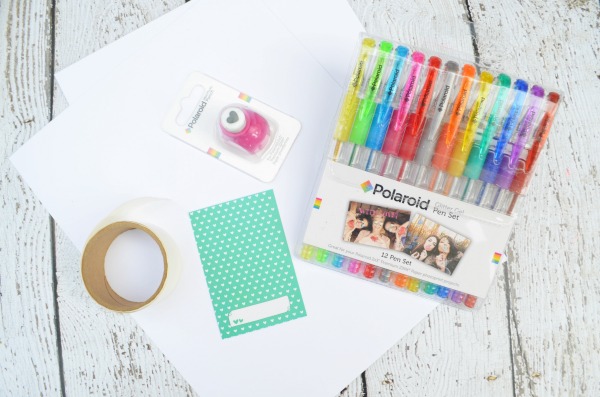 Directions:
Print and cut the gift card box.
Score along the dotted lines with the edge of the scissors.
Fold inwards, except the last scoring line, fold backwards. This will become the back of the gift card box card.
Place the photo sticker on top of the section closest to the tabs.
Cut out the center of the cardstock so there is an opening to match the sticker.
Cut a piece of cellophane just slightly lager than the opening.
Flip the card over and glue along the edge of the opening. Place the cellophane and stretch so it's taut.
Glue along the tab and fold the box together.
Tuck in the bottom tab, secure with a piece of tape.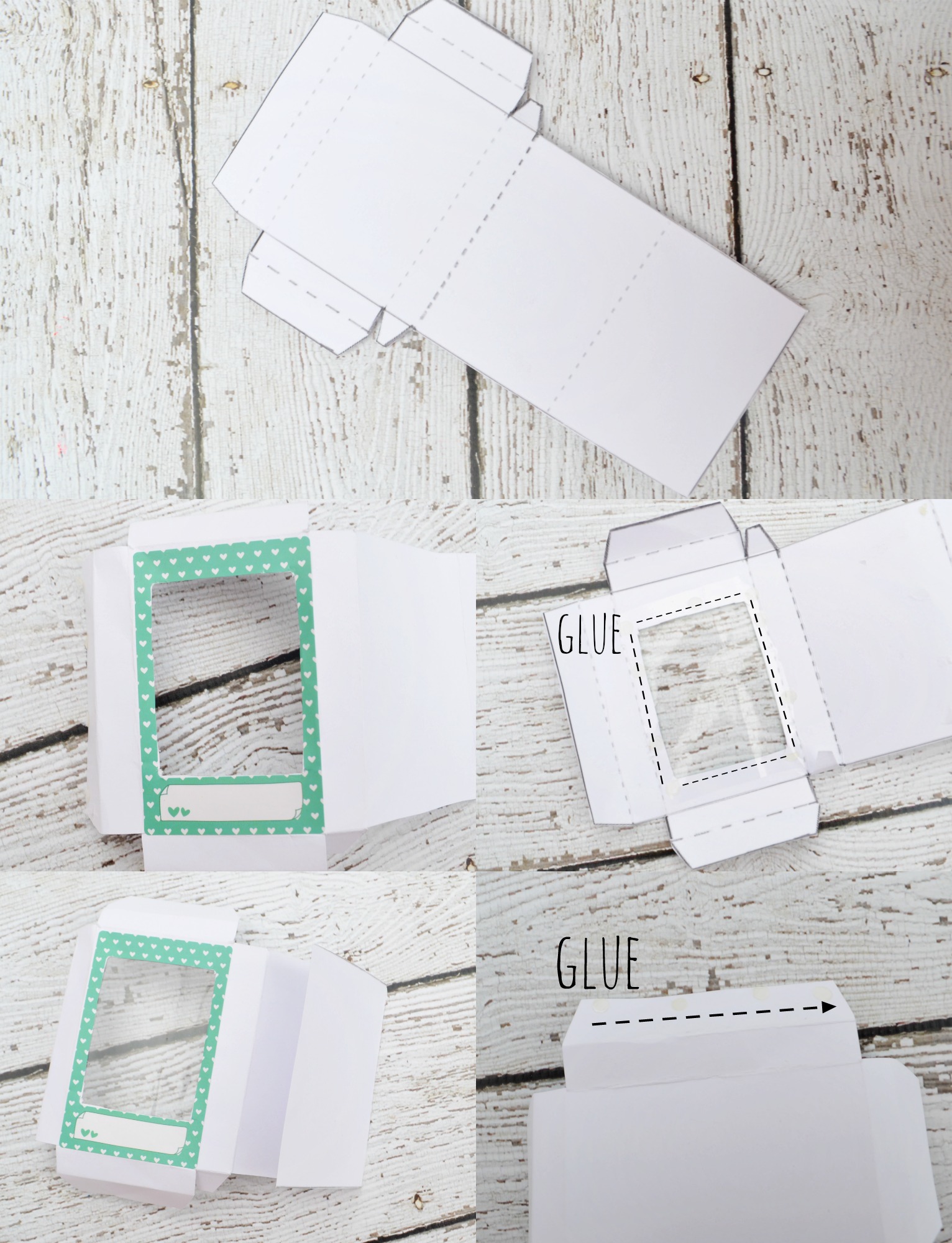 Using the heart photo punch, punch hearts out of different colored papers.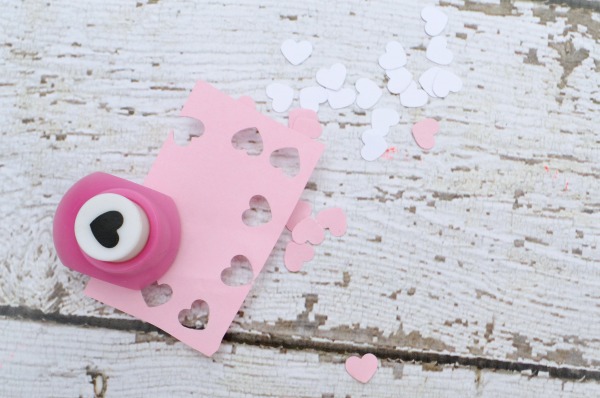 Place your gift card or photo inside, then the heart cutouts. Close the lid. Secure with tape or a fun sticker. The back part can be used to add a personal note.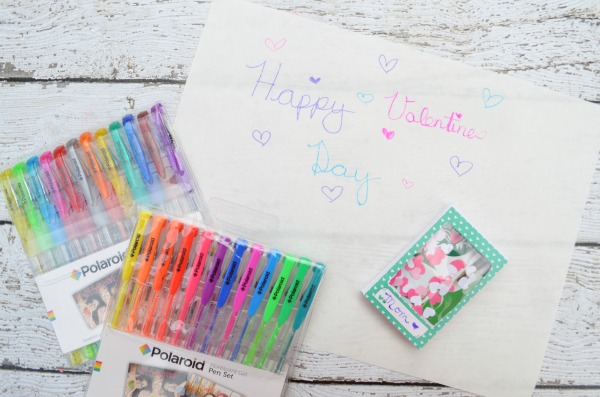 Polaroid's new paper crafting line makes creating fun and easy. The line includes a collection of tools perfect for scrapbooking, kids crafts, and card making.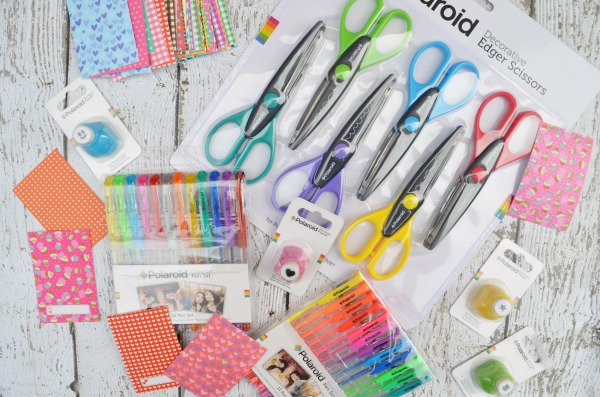 Doodle, mark-up, and and add details to projects with vibrant
gel pen
sets. With neon, glitter and metallic tones to choose from there's something to fit every project. The glitter pens add a nice shimmer I just loved for my Valentine's Day card boxes.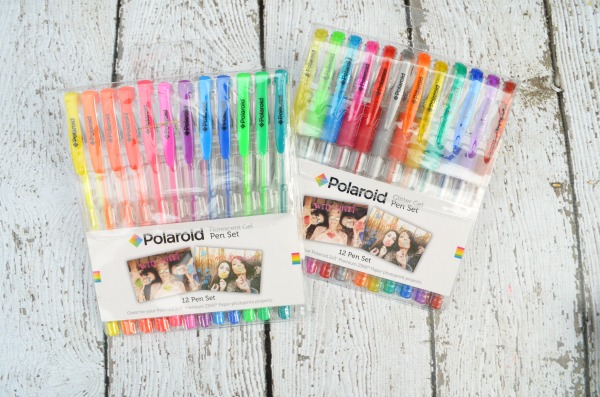 These adorable
mini photo punchers
cut easily through paper and photos. They're perfect for making confetti or adding a little flair to scrapbook projects or cards.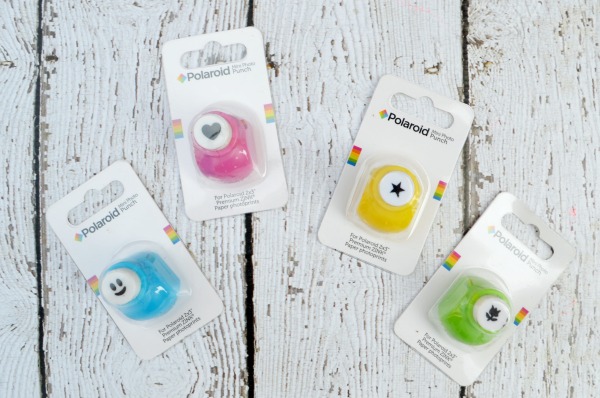 Embellish projects with
decorative edge scissors
. There are 6 designs to create distinct personalities on card edges and photos.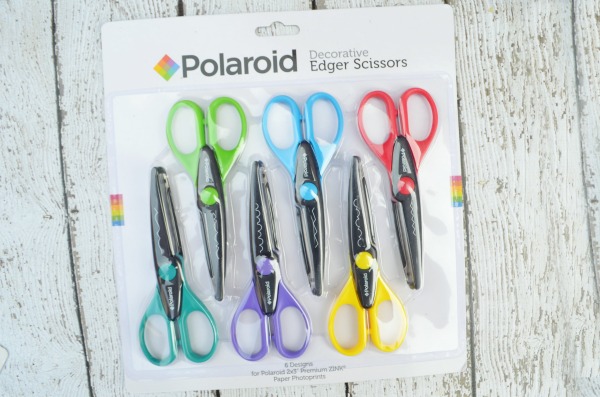 The
border stickers
are perfect for framing Polaroid prints for all kinds of projects. There is a huge selection of fun patterns to help bring those gifts, cards, and memories to life. Most of the stickers have a little spot for adding a note- perfect for marking up with the selection of gel pens.
I can't wait to try the new gel pens out on my adult coloring books too! Tell me what new product you're most excited to try out and enter to win your own set of Polaroid paper crafting supplies below.
Like it? Pin it to save for later!