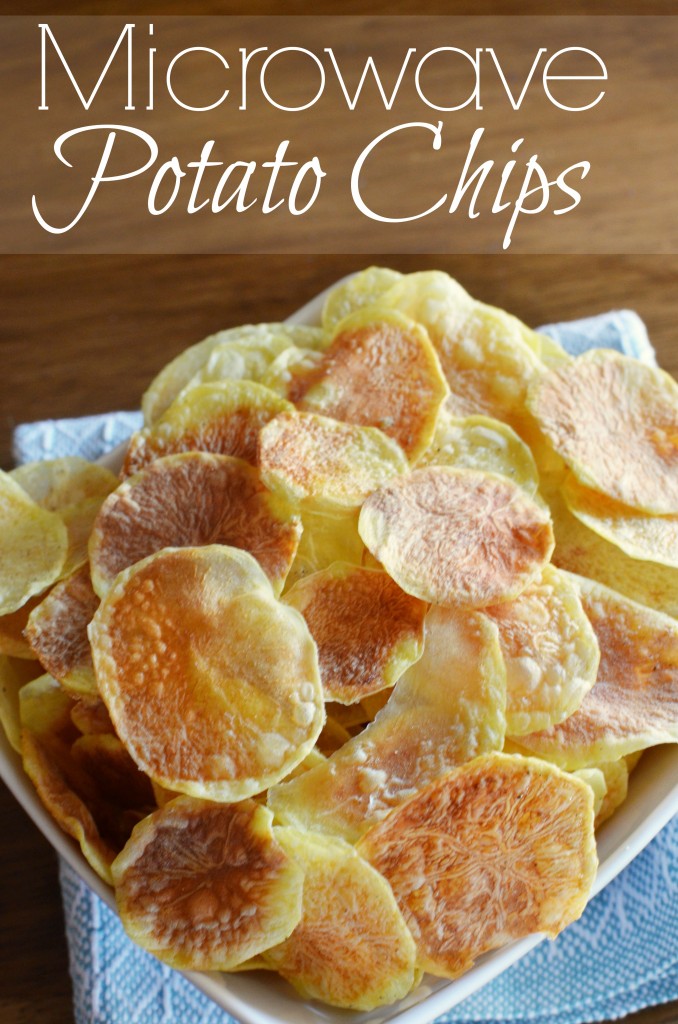 You don't need a deep fryer to get crispy potato chips. We made these chips right in the microwave! I bought one of those fancy microwave chip makers, but quickly realized a plate and parchment paper does the trick much better. The silicone tray tray still gets used so I can layer and get two plates out at once. The $15 was worth it though for the awesome
mandolin
it came with. Perfect slices every time, and quickly I might add.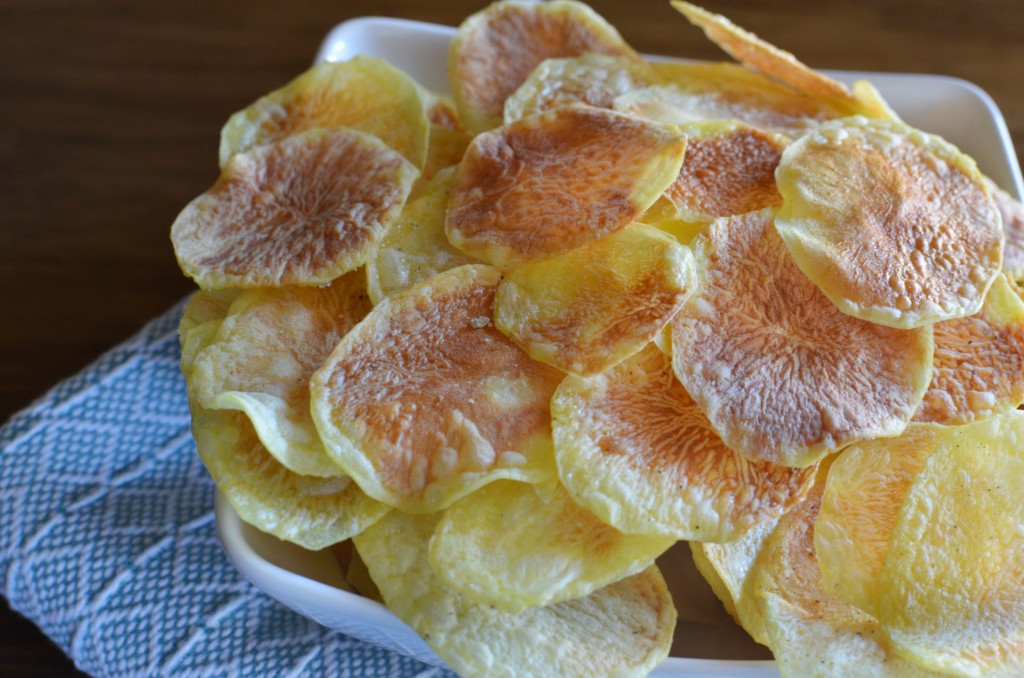 The trick to crisp potato chips is the ice bath; the same method can also be applied for
crispy french fries
. Soaking your spuds in cold water helps to remove the starch. Potato starch is often added to baked goods to give it a moist and fluffy texture. Unless you are making cheese puffs this is not what you want in a chip.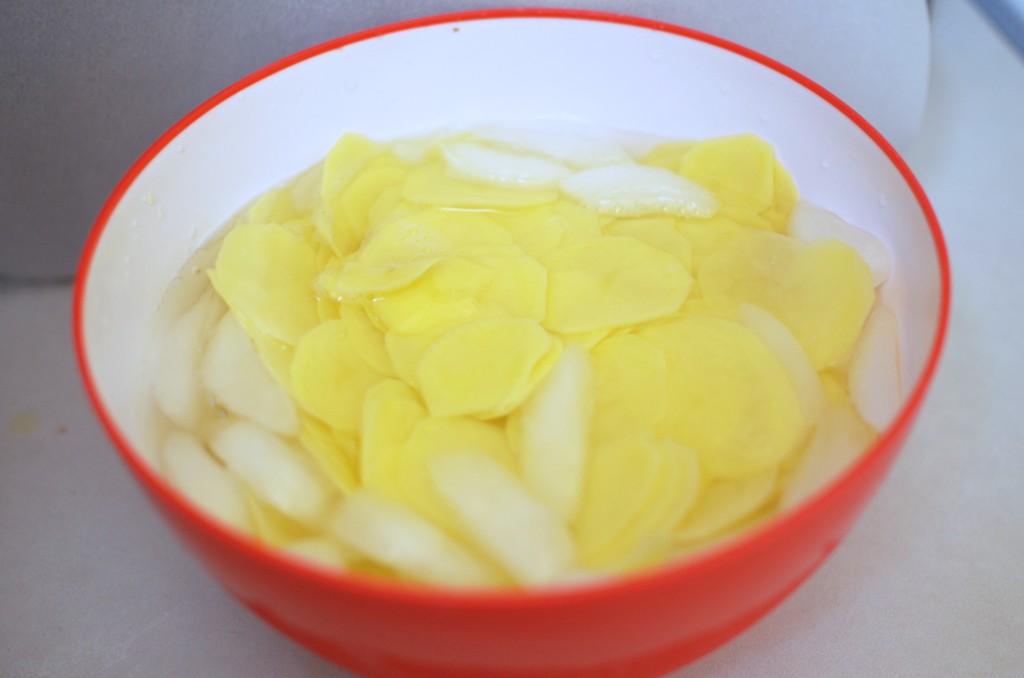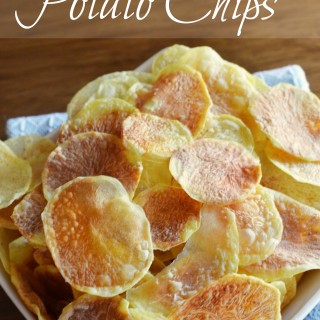 Microwave Potato Chips
Crispy seasoned potato chips on demand.
Ingredients
potatoes

olive oil

salt

pepper

ice water
Instructions
Thinly slice your potatoes using a mandolin. Slices should be between 1/8-1/16 inch thick.

Immediately place slices in ice water. This helps to remove the starch and create crispy chips with those delicious air pockets.

Dry the slices using a salad spinner or clean dish towel.

Line a plate with parchment paper. Lay the potato slices out so they aren't touching. Spritz with a little olive oil, then sprinkle with salt and pepper.

Microwave on high for 3 minutes each side.

Transfer chips to a bowl, then repeat with the remaining slices.
Notes
Keep your chips crispy by storing in an airtight container of zip-lock bag.
You can refrigerate raw slices ahead ahead of time for on demand baking. Just place in water in an airtight container.
Try different kinds of potatoes. Golden and red potatoes crisp up nicely also.

Looking for more tastes sides and appetizers? Try out these other delicious recipes.