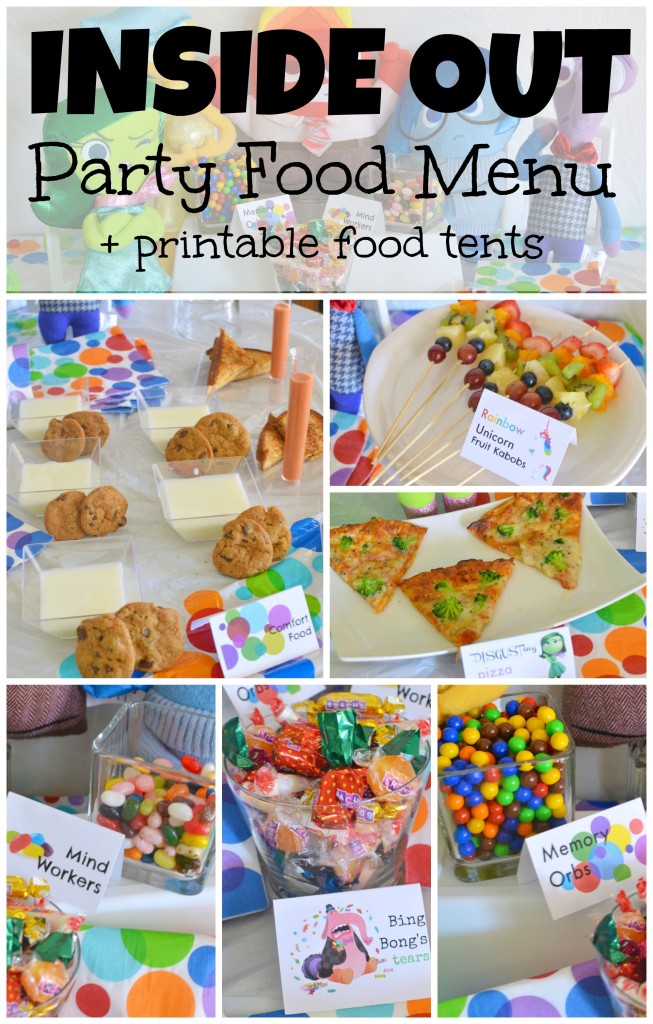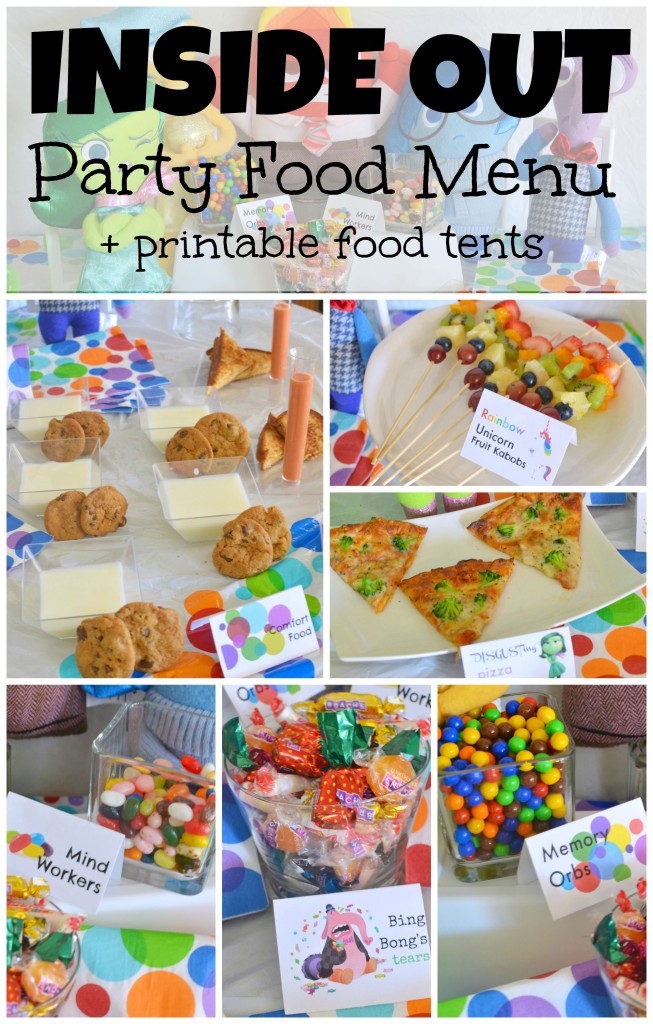 INSIDE OUT
hit theaters last month and quickly stole our hearts and minds. Truly another beautiful flick from the minds of Disney PIXAR. To celebrate, we let our emotions run wild with a fun
INSIDE OUT party
. The kids had fun with the
party activities
while I loved coming up with fun foods that played off the theme of the movie. These foods capture some of the fun aspects of the film.
Disgust-ing broccoli pizza
comfort food (milk & cookies | grilled cheese & tomato soup shooters)
Rainbow Unicorn fruit kabobs
candy bar

mind workers
Bing Bong's tears
memory orbs
If you've seen the film you know Riley and Disgust have a few run-ins with broccoli. I just had to serve Disgust-ing broccoli pizza. To make things simple I topped a frozen pizza with frozen broccoli and cooked it up in the oven.
Good job San Francisco you ruined pizza! -Anger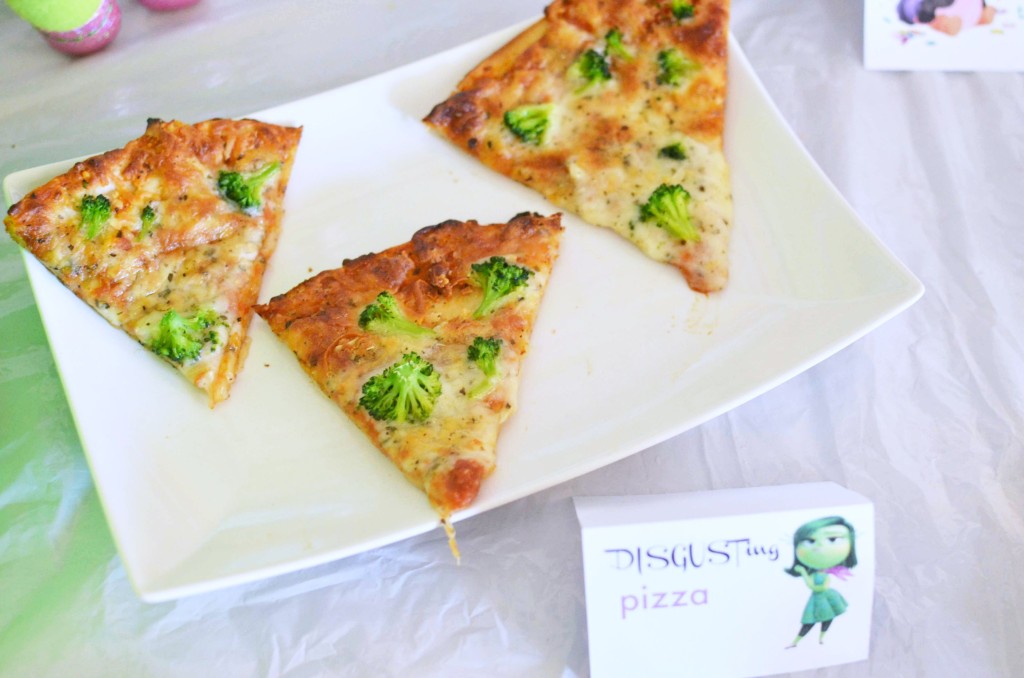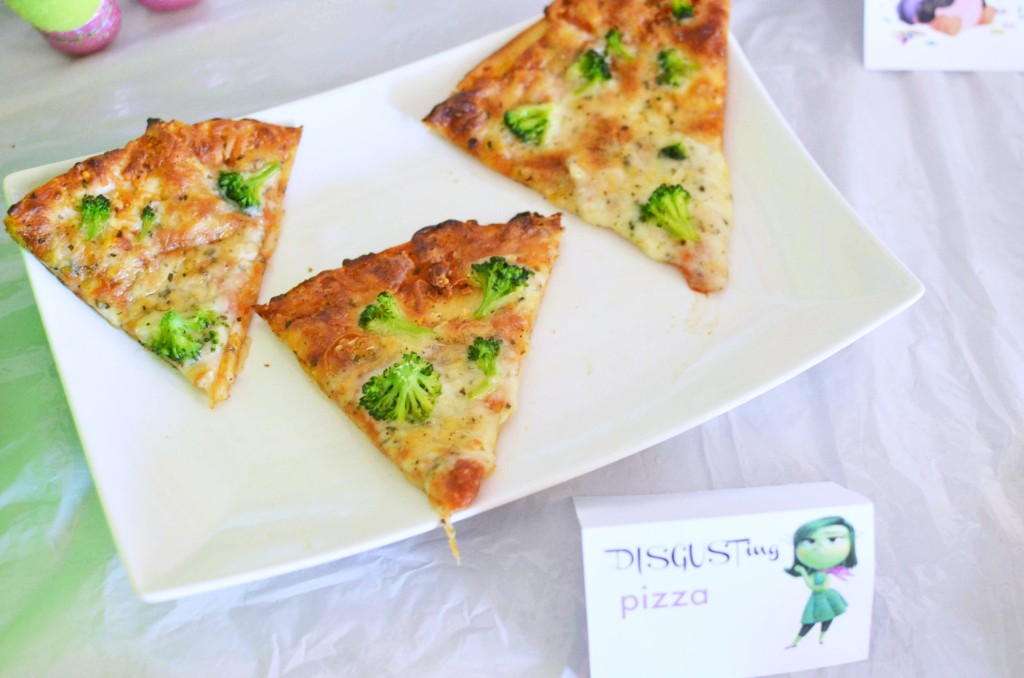 Next, I felt comfort food was the perfect way to bring in the element of emotions. For me tomato soup & grilled cheese and milk & cookies represent the perfect marriage of comfort foods. To make everything party friendly I served them up in individual cups and memory tubes. How fun are the sandwiches with tomato soup shooters. Takes the mess out of the equation, especially when little ones are involved.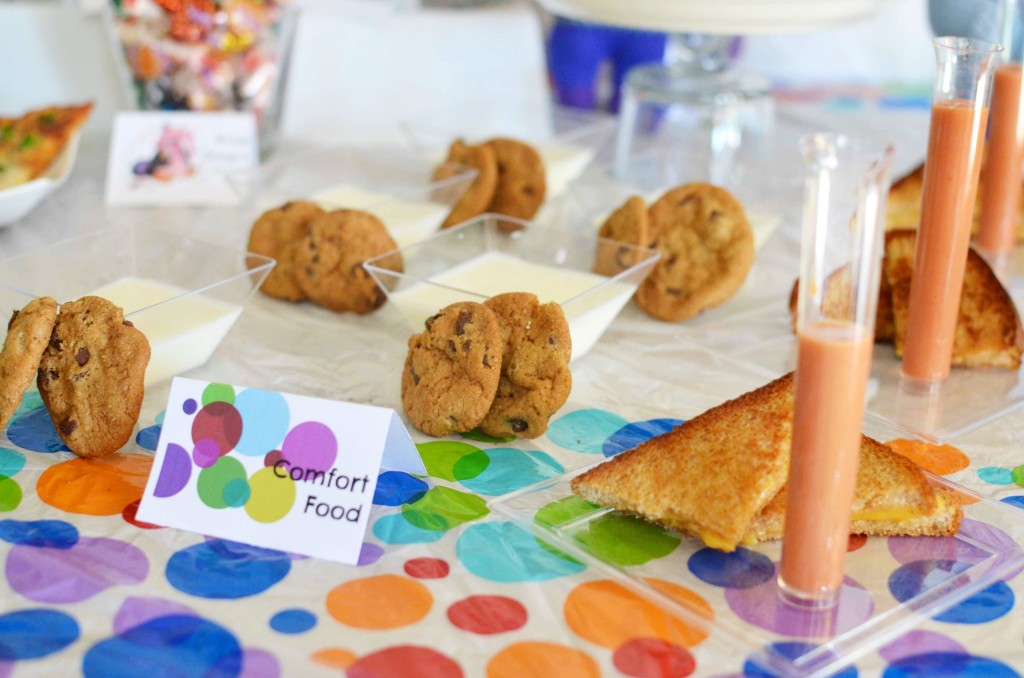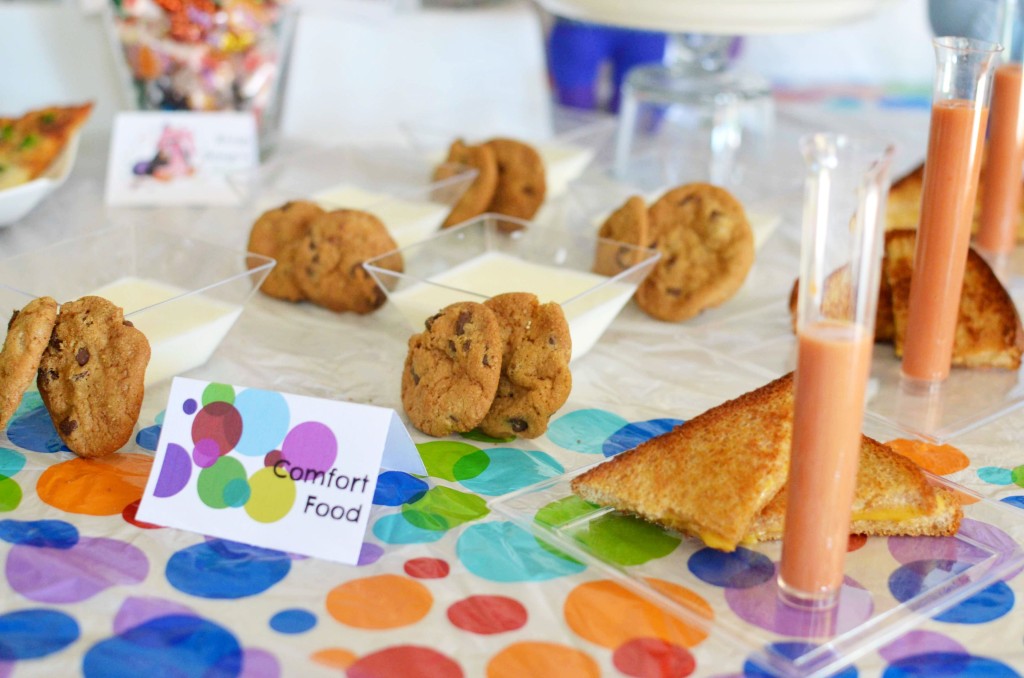 I always like to offer up some finger foods for snacking. This time I went with fruit, because rainbow! I made dreams come true with the Rainbow Unicorn fruit kabobs. Easy to assemble on a bamboo skewer. We went with fruits that were in season or easy to skewer, though if I did it again I would swap out the oranges for cantaloupe or mango.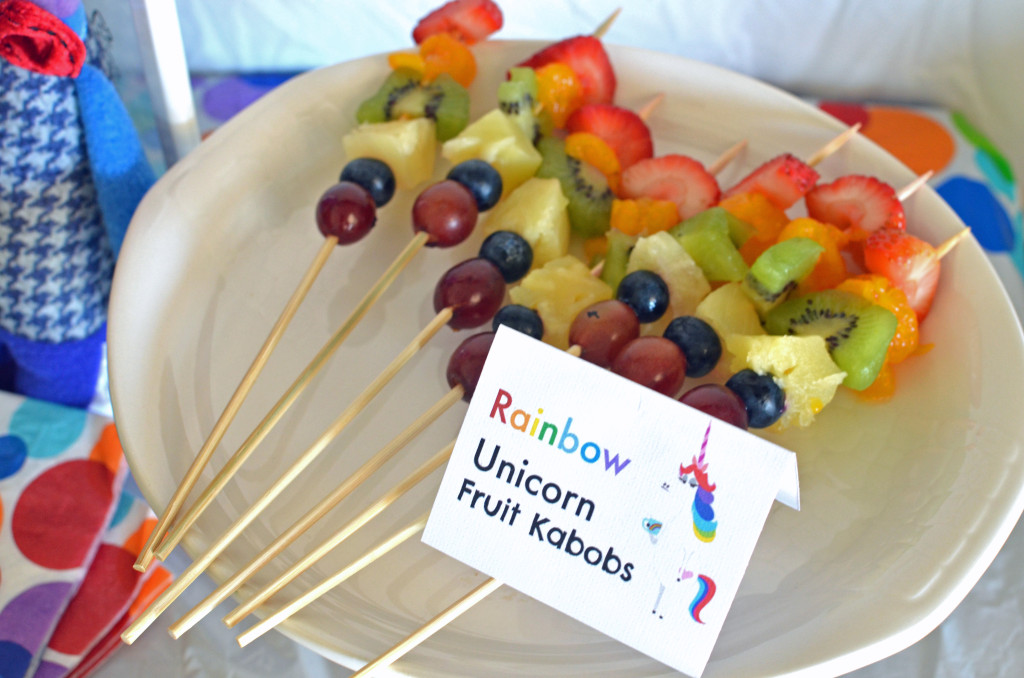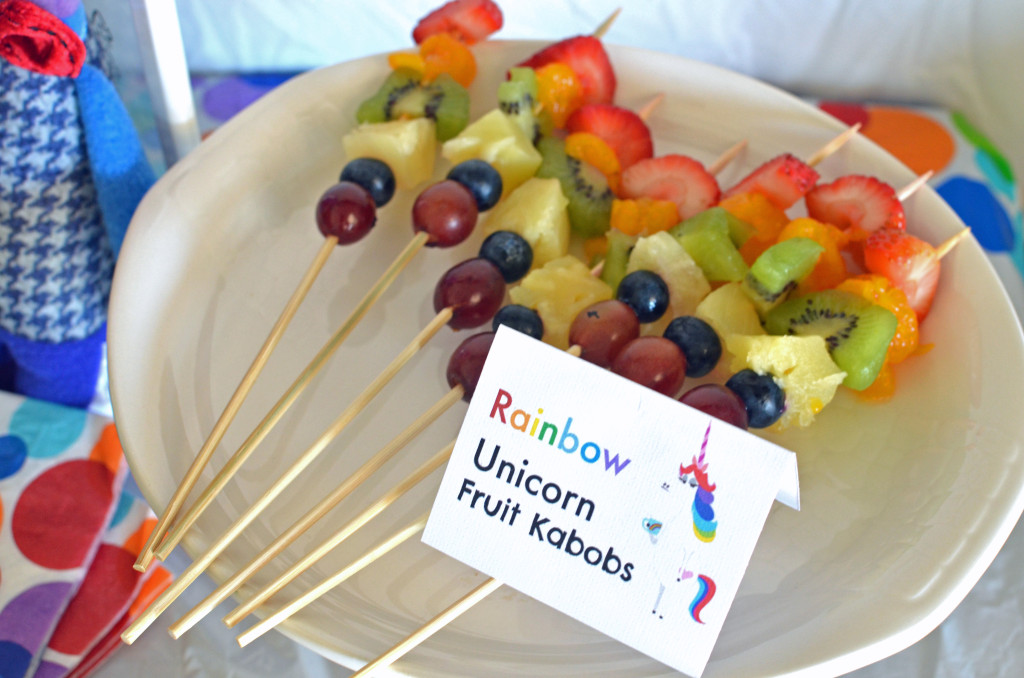 Here's what we assembled our kabobs with: strawberries, mandarin oranges, pineapple, kiwi, blueberries, and grapes. You could also use bananas for yellow and green grapes. The possibilities are endless.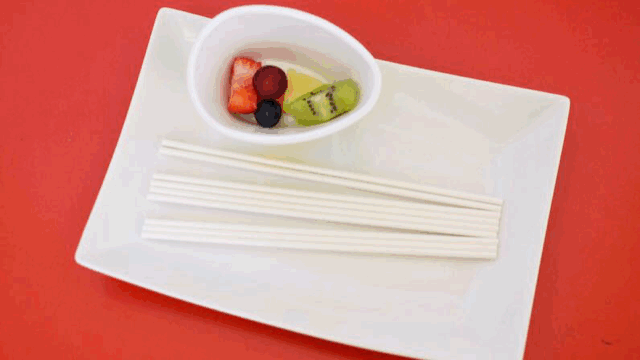 The final, and most popular, part to our themed food was the candy bar. I pulled these ideas straight from the film. Riley's imaginary friend is quite special and cries candy tears. I grabbed up classic wrapped candy from the bulk area at the grocery store. The mind workers looked just like jelly beans and Sixlets worked perfect to represent the memory orbs.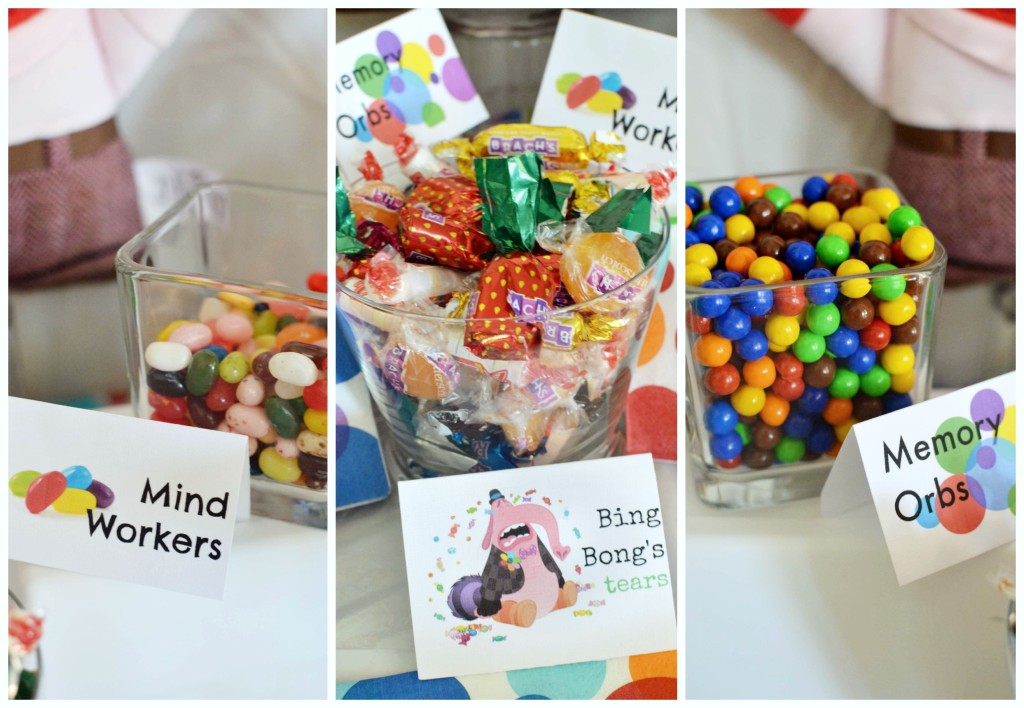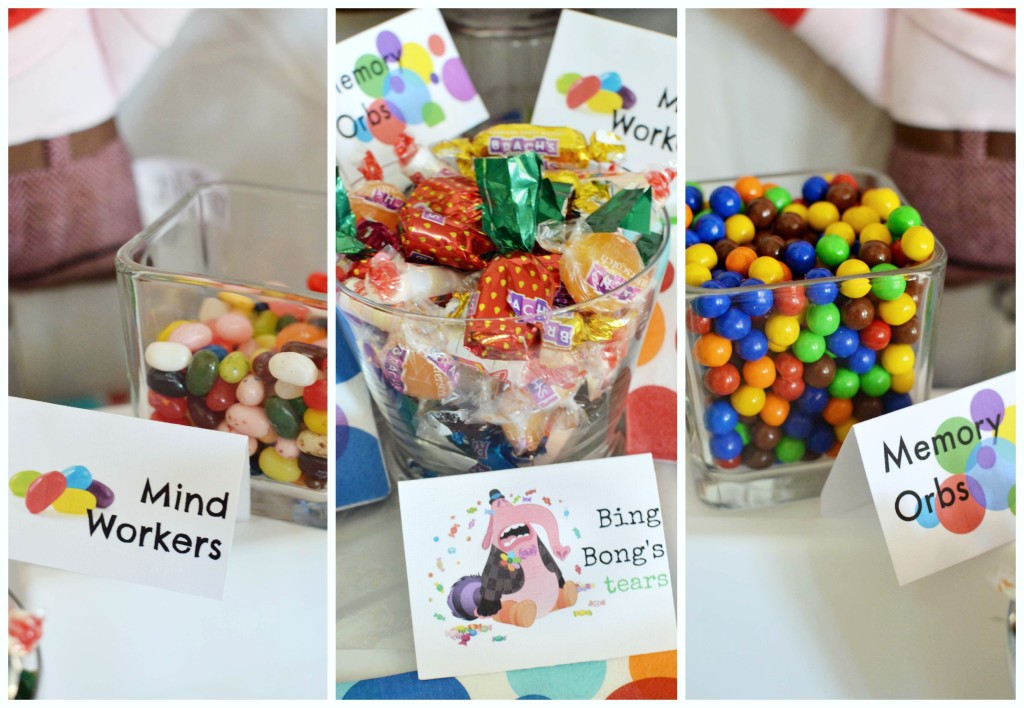 The
food labels
are printed on card stock and folded into a tent.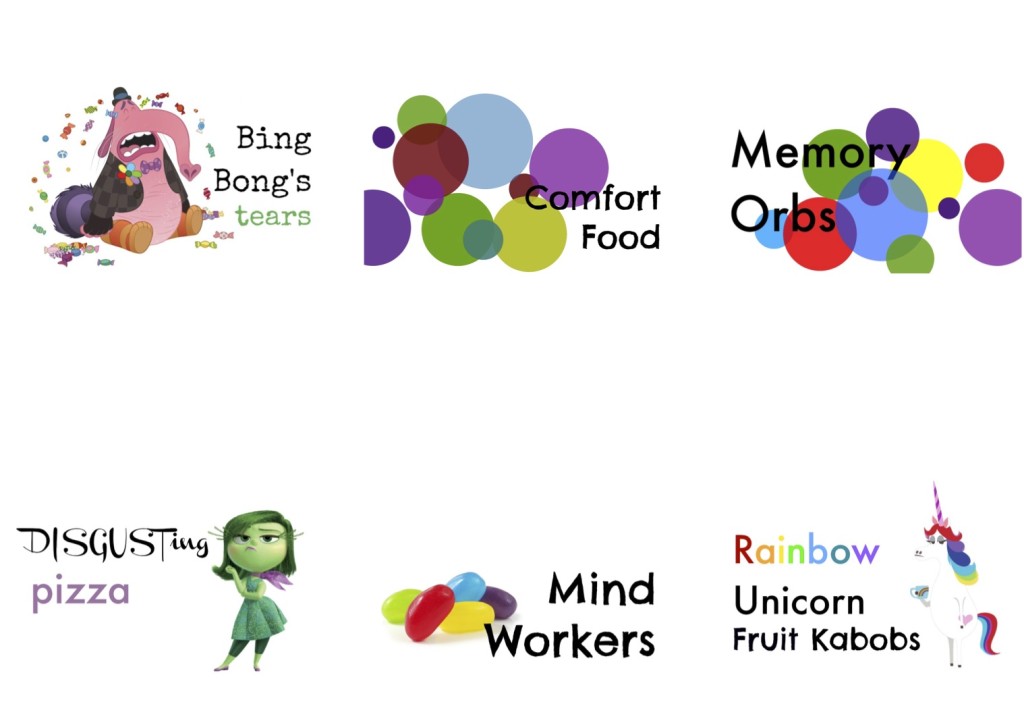 Looking for more fun party ideas? Checkout these INSIDE OUT posts and printables.