Cookie dough ice-cream pie is a delicious treat, perfect for a summer gathering. AND you only need 3 ingredients to pull everything together.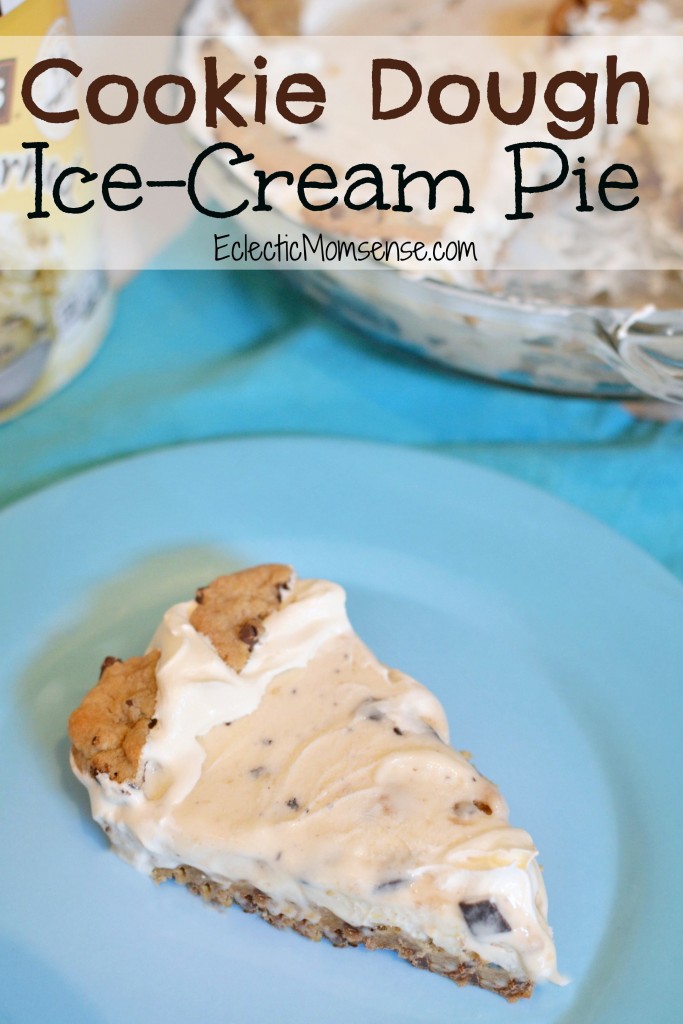 A couple of weeks ago we stocked the house full of Dreyers ice cream. For Fourth of July we enjoyed a mint chip ice-cream pie; my favorite. This pie was created especially for my chocolate chip cookie loving husband. One of his favorite treats is milk and cookies and if you serve it up frozen? BONUS points!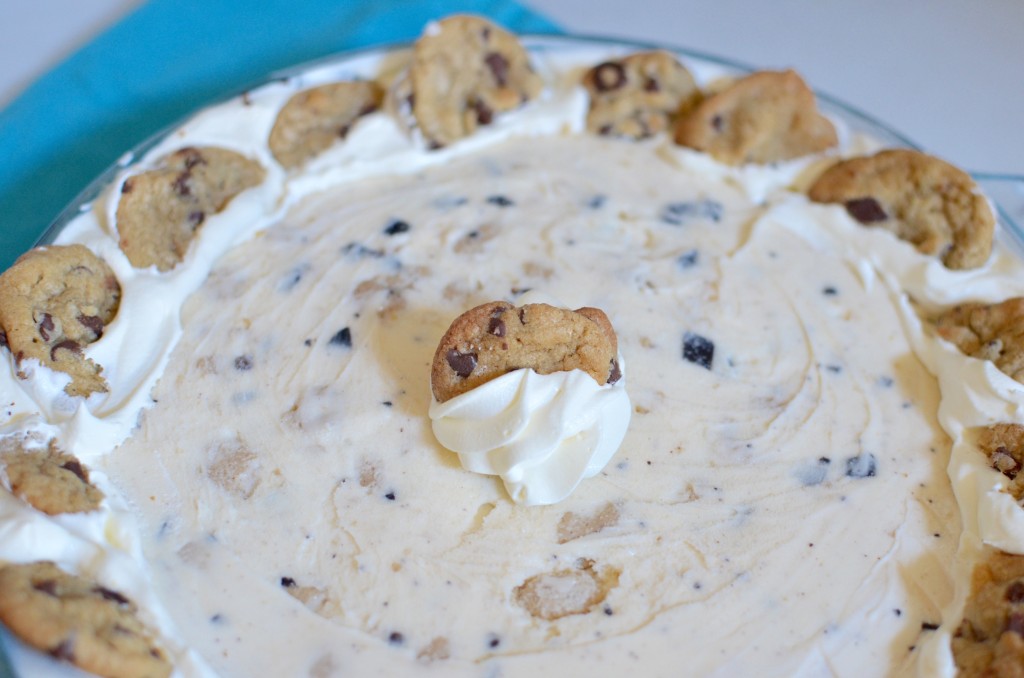 You could of course scratch make all the ingredients or go the store-bought route. I opted for Dreyer's cookie dough ice cream and my favorite homemade cookie dough.
INGREDIENTS:
cookie dough ice-cream
cookie dough
whipped cream or cool whip
DIRECTIONS:
Line the bottom of a pie dish with parchment paper.
Push a thin layer of your favorite cookie dough into the bottom of the pie dish. Bake according to the directions. Cool.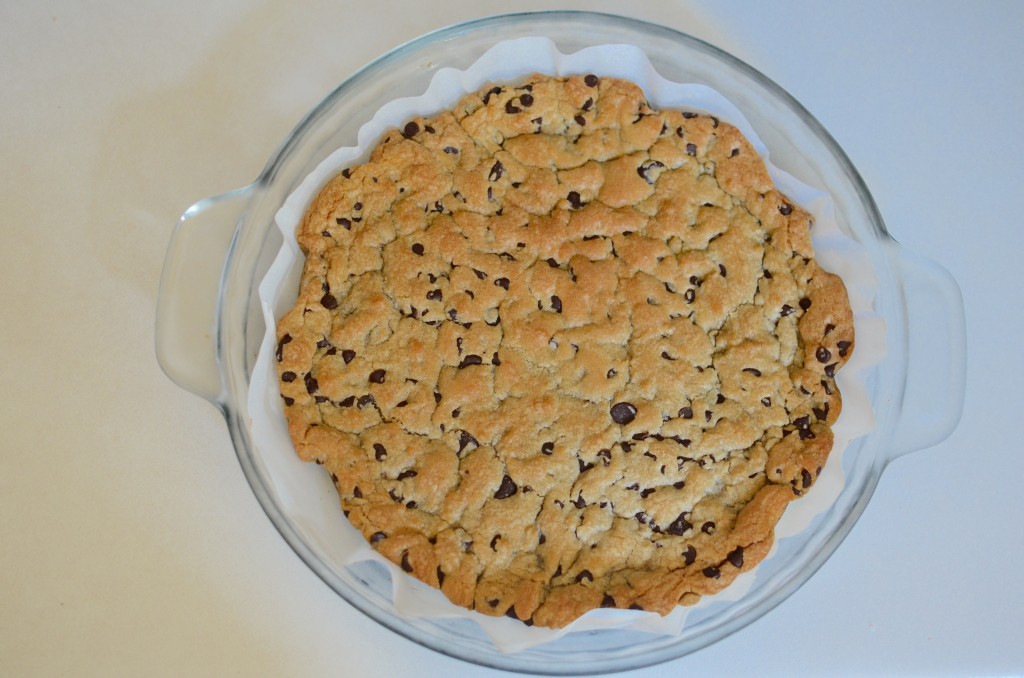 Remove the parchment paper from the bottom of the cookie crust.
Spread softened cookie dough ice cream into the cooled crust. Freeze until hardened.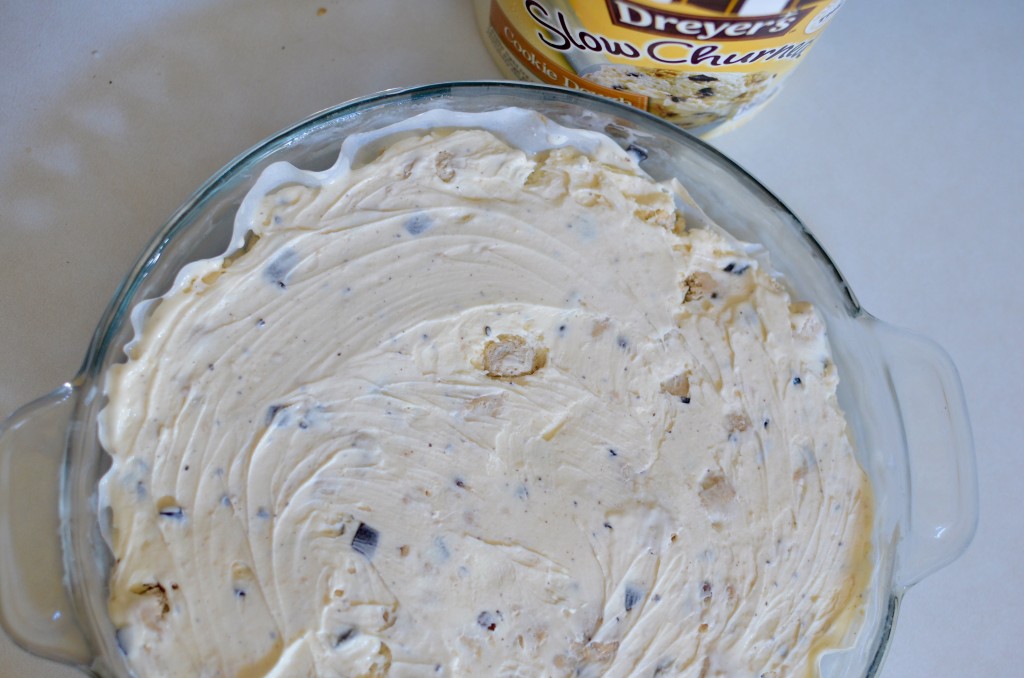 While the cookie hardens bake up the remaining dough into mini cookies. Cool.
Pipe cool whip around the edge of the pie.
Place mini-cookies around the outside of the pie. Freeze.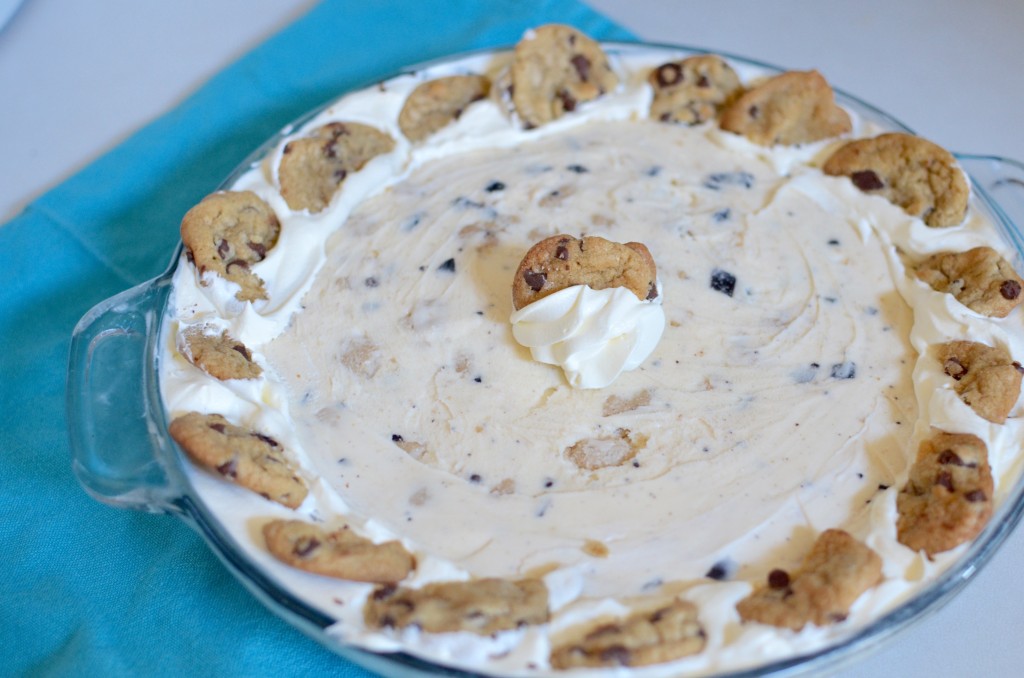 Once your pie is hardened, cut into slices and serve.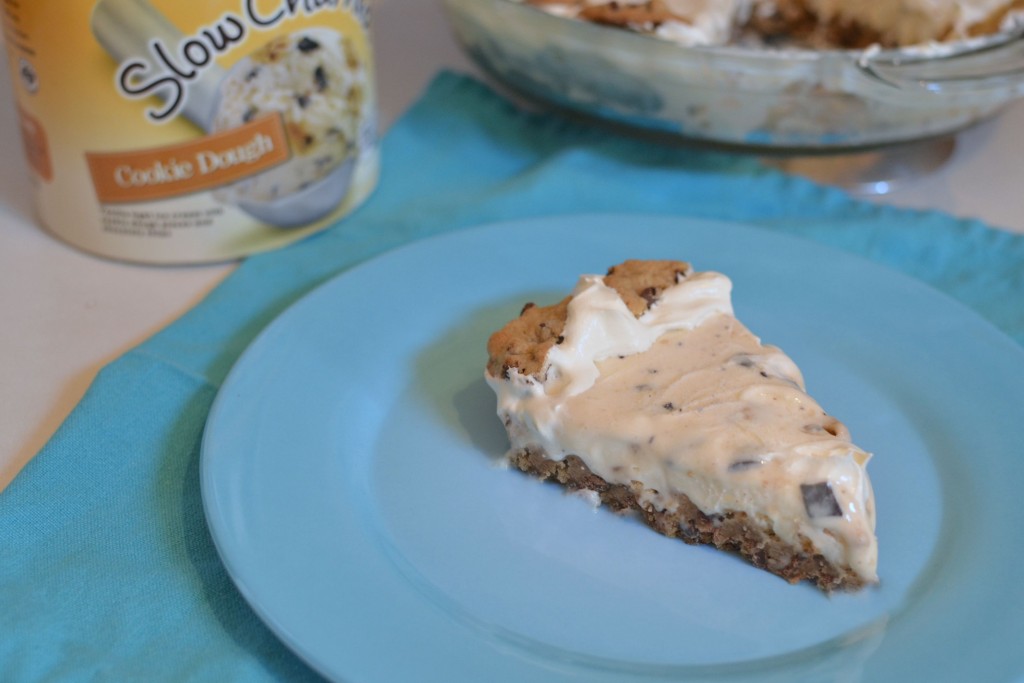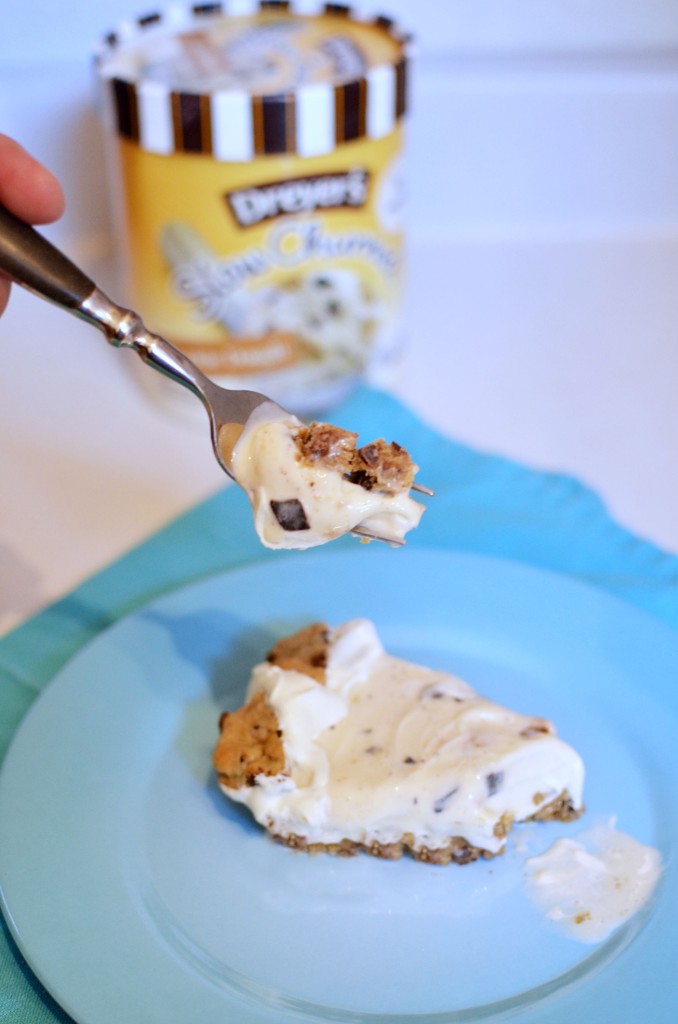 Ice cream pie is such a simple dessert. Looking for more delicious desserts? Try out these other frozen treats.