This conversation is a sponsored post for National Chidren's Dental Health. #DentalHealthForKids
February is National Children's Dental Health Month. What better time to remember that proper dental health habits should start early. Dental health is so much more than healthy teeth and directly correlates to overall good health.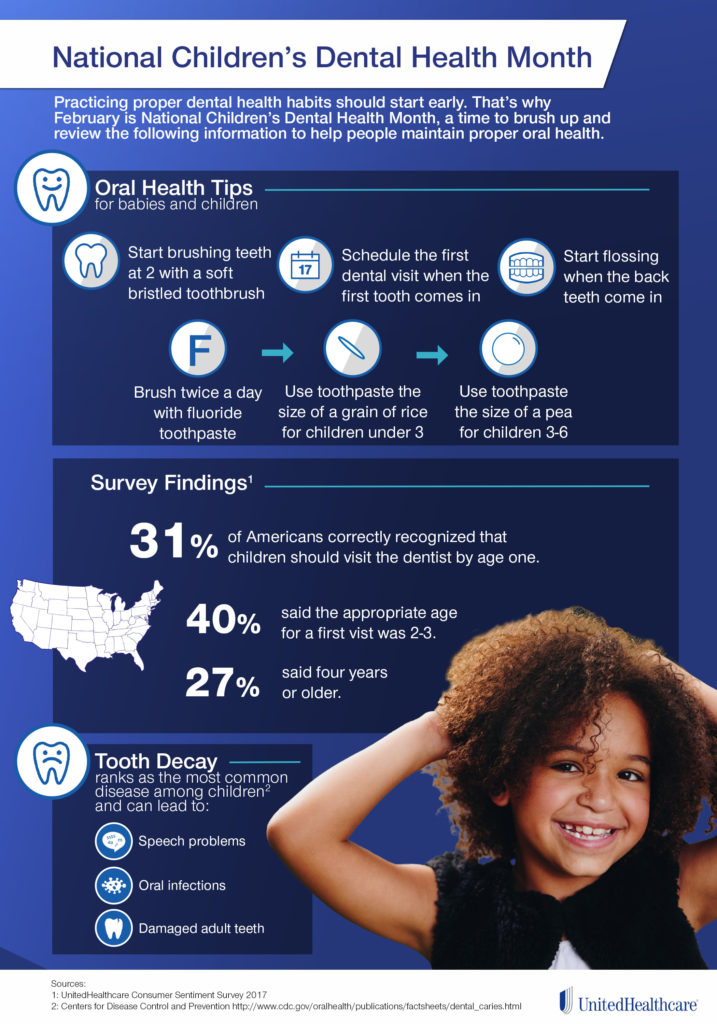 Starting good brushing habits at a young age can set your child up for good dental habits for life. Although highly preventable, tooth decay is one of the most common chronic diseases in children. Consider these tips for establishing good dental health for babies and kids, then grab my tutorial for an easy felt tooth fair envelope below.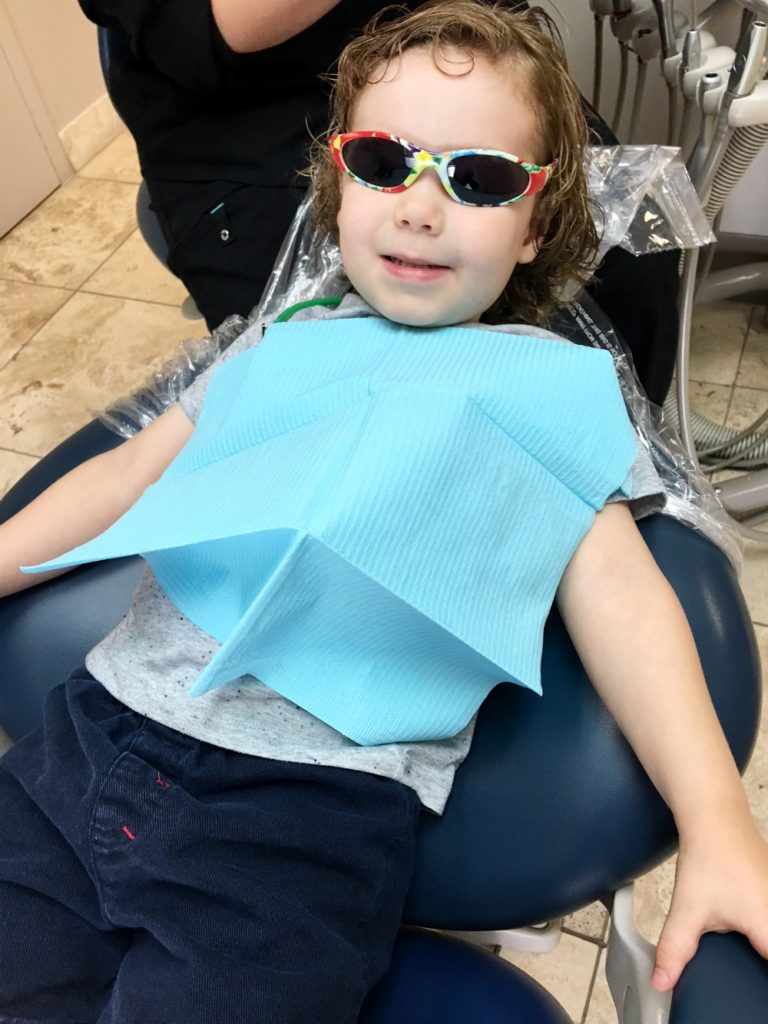 Brushing and Flossing:
Use a soft cloth to clean baby's gums starting at birth. We started with a soft wash cloth and worked our way to a soft silicone brush as our boys got older.
At age 2 graduate to a soft bristled brush with a dot of fluoridated toothbrush. Teach them to swish and spit.
Help your child brush twice a day. Use a small pea-sized dab of fluoride toothpaste. Make sure your child is rinsing well and does not swallow toothpaste. This can expose them to too much fluoride.
When their back teeth begin to come in, start flossing. Floss gets to those tight spots toothbrushes can't reach, removing any debris that might breed bacteria and decay.
Replace toothbrushes every 3 to 4 months, or as soon as the bristles are frayed.
Dentist Visits:
Visit the dentist when the first tooth comes in, and start regular dentist visits, at least twice a year.
Check with your dentist about fluoride supplements. These make tooth enamel strong and help protect it from decay. Some schools even offer a dental program in areas where fluoridated tap water is not available. Click on the Pew Center on the States report to find out more information on how your state ranks in managing child oral health.
Ask your child's dentist about sealants once they turns 6 and their first molars come in. Sealants are plastic coatings placed on back teeth to protect them from decay. Many dental plans cover these as a preventive service.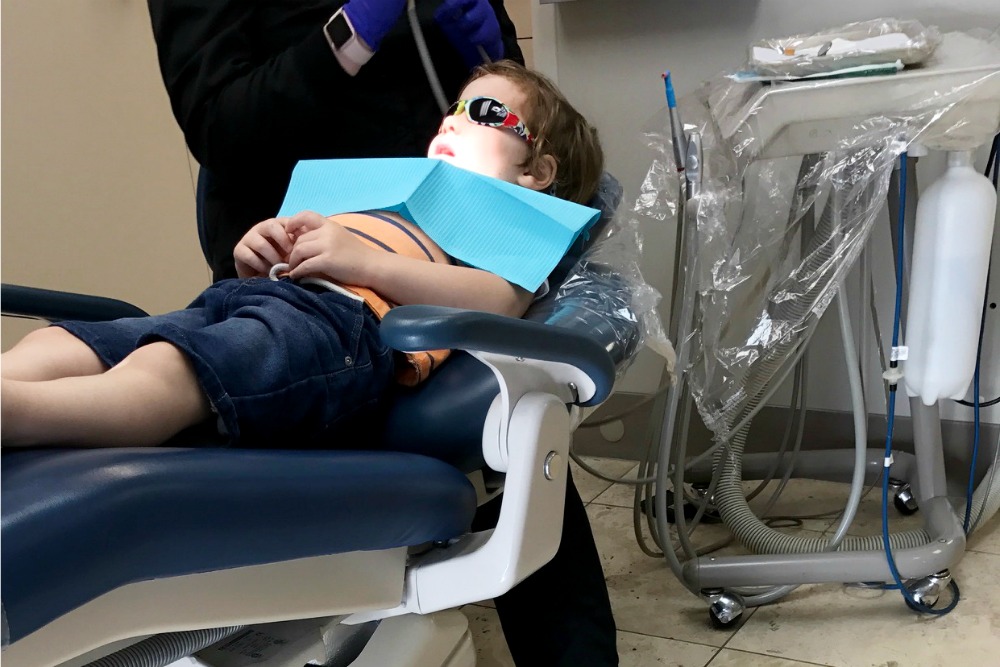 Food
Never put baby to bed with a bottle of milk, formula, or juice. These can cause infection and decay. After their nap or bedtime bottle, use the soft cloth to gently wipe any liquid away from their gums.
Limit sugary drinks and snacks between meals. When sugar comes in contact with teeth, decay-causing bacteria can produce acids that damage your child's teeth.
Opt for healthy snack like fruits and vegetables. Make them convenient by prepping them ahead of time; we like to set a veggie tray out before dinner. It cuts down on the kids saying their hungry and rummaging the cabinets for "snacks". You'd be amazed how much they'll eat when healthy snacks are made available.
Fun Tips:
Let your child help pick out their toothbrush and toothpaste. Empower them to be apart of good dental health choices early on.
Borrow a minute-timer from a board game. Let your child flip it over and focus on their top teeth. Flip it over one more time and brush their bottom teeth. This is an easy way to make sure they brush for the recommended 2 minutes, and who doesn't love watching the sands of time run out!
Clean your child's teeth and visit the dentist regularly to start your children off with good oral health. When the time comes for your child's baby teeth to fall out and make way for their adult teeth they'll be healthy and shiny ready for a resting place in this easy felt tooth fairy envelope.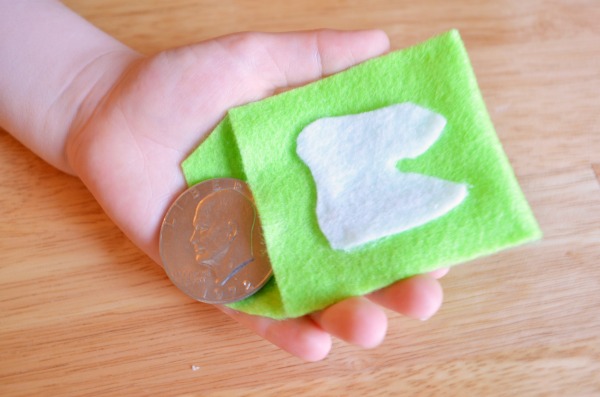 Supplies:
felt
hot glue
scissors
Directions:
Cut out a strip of felt 4.5″ long by 2″ wide. Cut the corners off the top to create an angled tab.
Fold the bottom of the felt up to where you just cut the tab. Using a hot glue gun, secure each edge of the felt.
Next, cut out a piece of white felt in the shape of a tooth. Hot glue the tooth to the front of your envelope.