If you haven't gathered from all the Halloween content recently our family loves Halloween. I think it's the whole season and it just so happens from the start of Fall (September 22) to December we have at least 10 birthdays in our family. 3 of those are my sons and husband! Needless to say we couldn't wait to celebrate Halloween with our boys. Every year it's getting harder to agree on a costume theme, and I'm sure the day will come when they won't want to coordinate, but for now I'm enjoying this season of life. Once we decided to head to Disneyland for Halloweentime we knew a Disney theme was in store. The boys liked the idea of ZOOTOPIA family costumes.
I'll be sharing how I pulled together everyone's costumes over the next couple weeks, but for now here's a sneak peek at these DIY
ZOOTOPIA
Family Costumes to get you started. Most everything was found on Amazon or in our closet. I'm all about easy and recycling pieces for everyday use.
There are so many characters to choose from, but we went with the memorable characters. My husband has glasses so we thought Flash was perfect! His was a little harder for some to figure out, but all the cast members, especially the Photo Pass photographers, knew exactly who he was. Judy Hopp's costume was fairly easy to pull together. On the other hand I guess I could have gone as Gazelle or Assistant Mayor Bellwether, but we all wanted to be the good guys and there was no way I was sporting a tassel mini-skirt and crop top.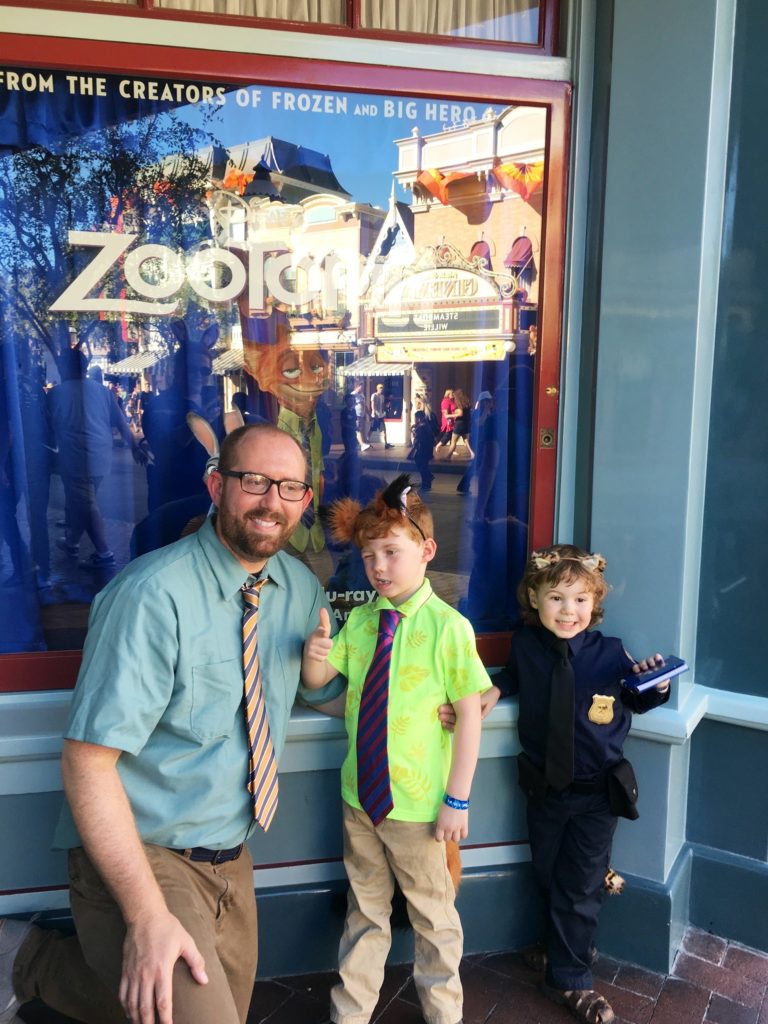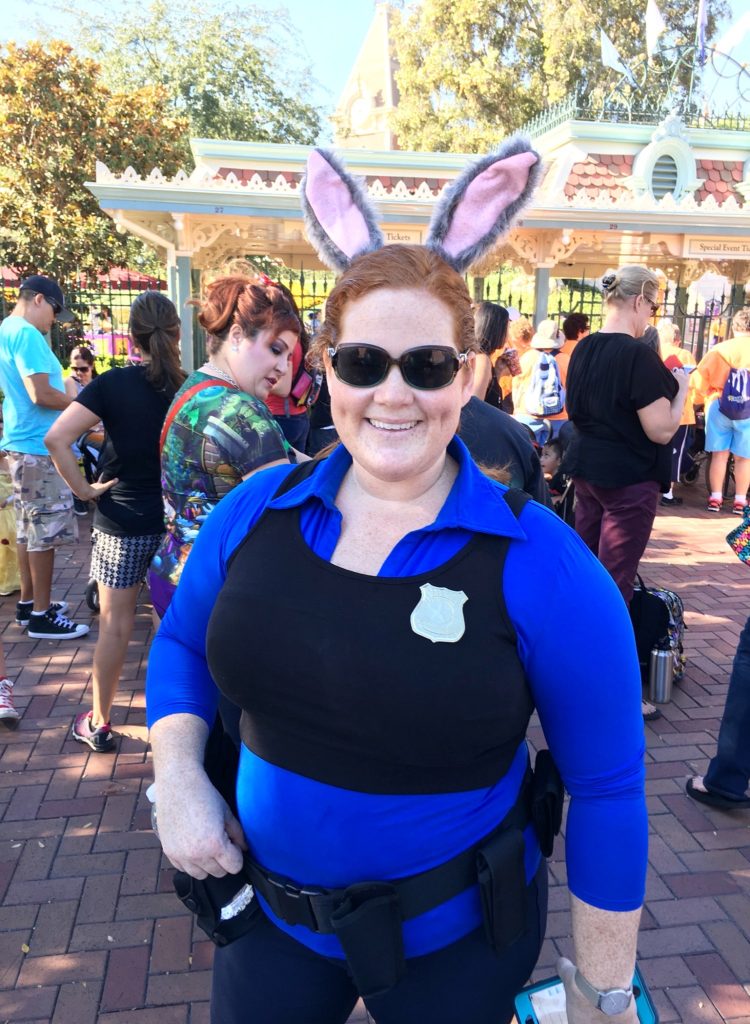 My oldest knew right away he wanted to be
Nick Wilde
, and with his red hair it was perfect!
(I'll share how I created his custom shirt in an upcoming post.)
The wee one wanted to originally be Finnick as Toot Toot, but after consideration the hoodie design I was going for was a gamble with the weather here and in California. We are still planning to make that one for fun. Instead we went with
Officer Clawhauser
and it was the perfect choice. He carried around his cherry sprinkle donut everywhere with pride.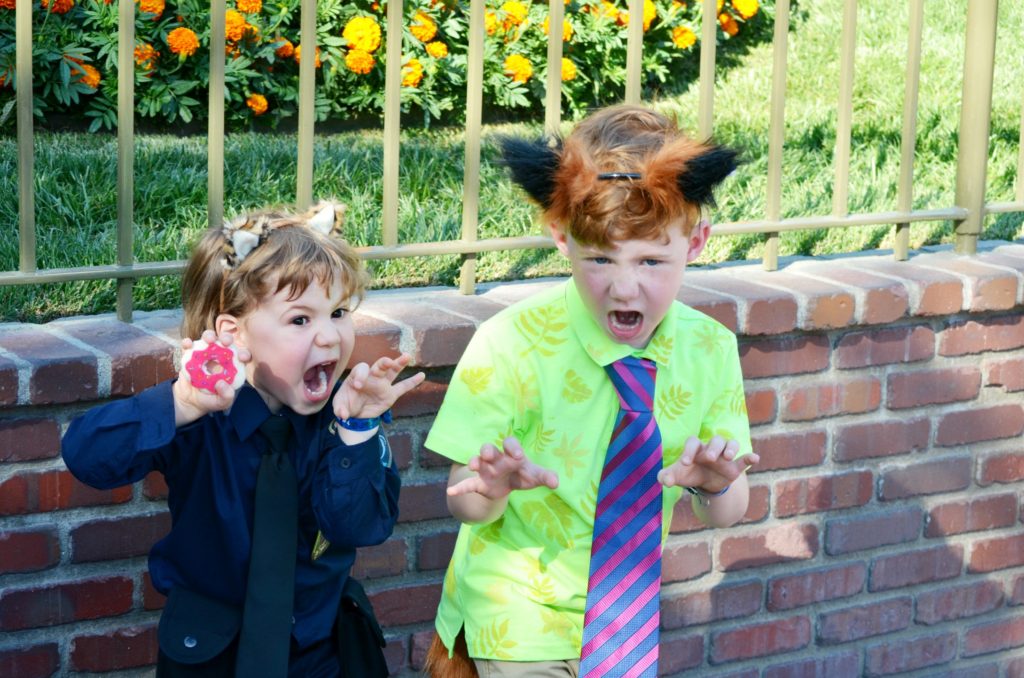 Disneyland was the perfect place to debut this year's costumes at Mickey's Halloween Party. I'll be sharing details and tips about our experience and special offerings during Halloweentime later this week.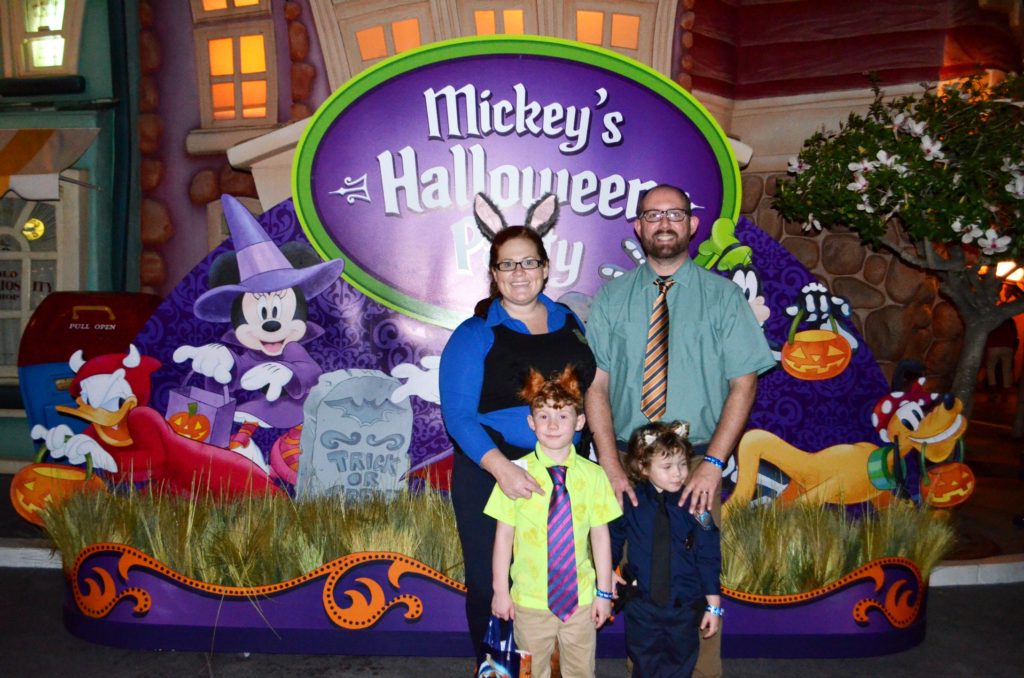 My favorite photo of the evening? Caught the boys admiring the light display on It's a Small World.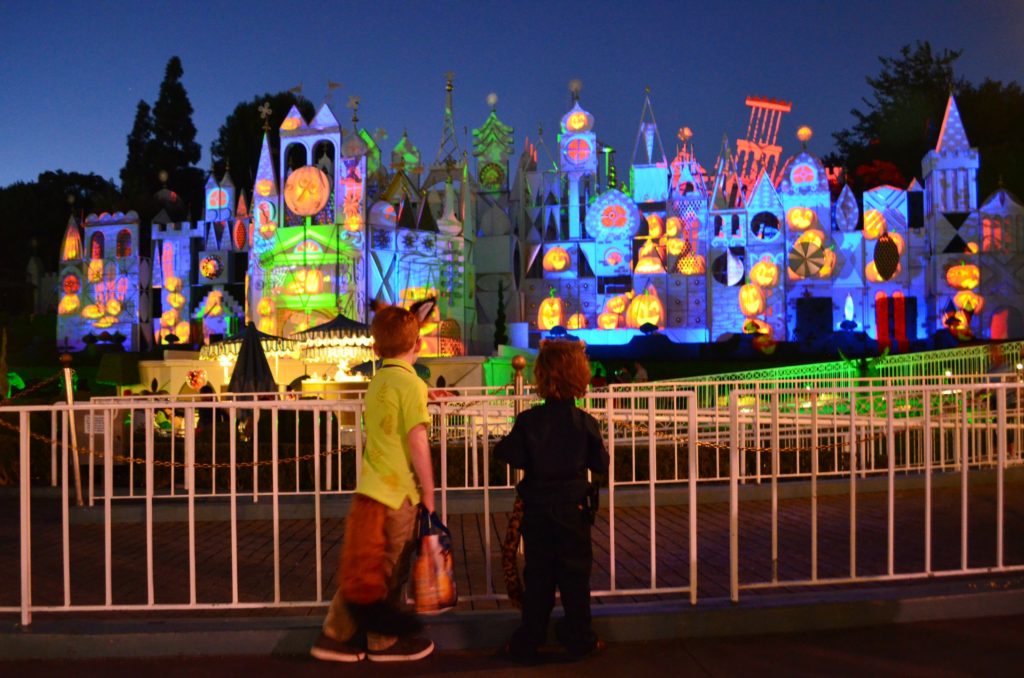 Click on over to the tutorials for each costume below:
Nick Wilde
Judy Hopps
Calwhauser
Flash
---