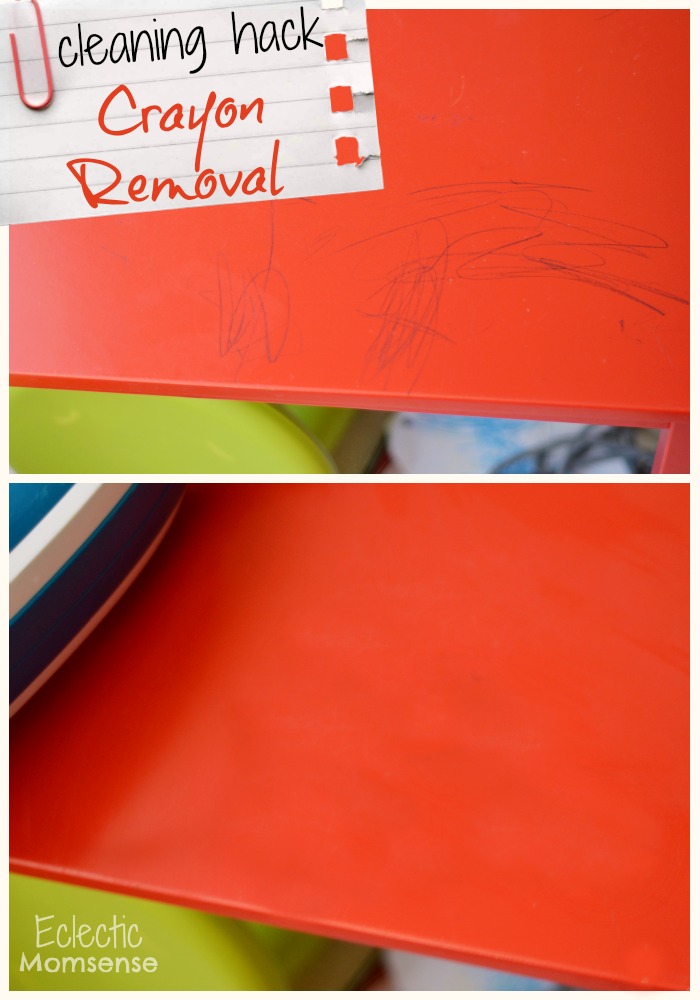 This thankfully doesn't happen often with my kids, but I have cleaned a handful of art projects off unwanted canvases. The first was white carpet. Leave my kids alone with a random blue crayon and they manage to do some damage. In the past week I've cleaned crayon off this table and a wall. I am not one to use elbow grease and always look for an easy solution that's chemical free.
A couple of years ago when the carpet art appeared no amount of Resolve, vinegar or scrubbing helped. In a last stitch effort I turned to my steam floor cleaner. It took the crayon right out with just a couple of passes. We have a Hoover (affiliate link) with a carpet attachment that helps it glide. The same trick was used to clean our art table.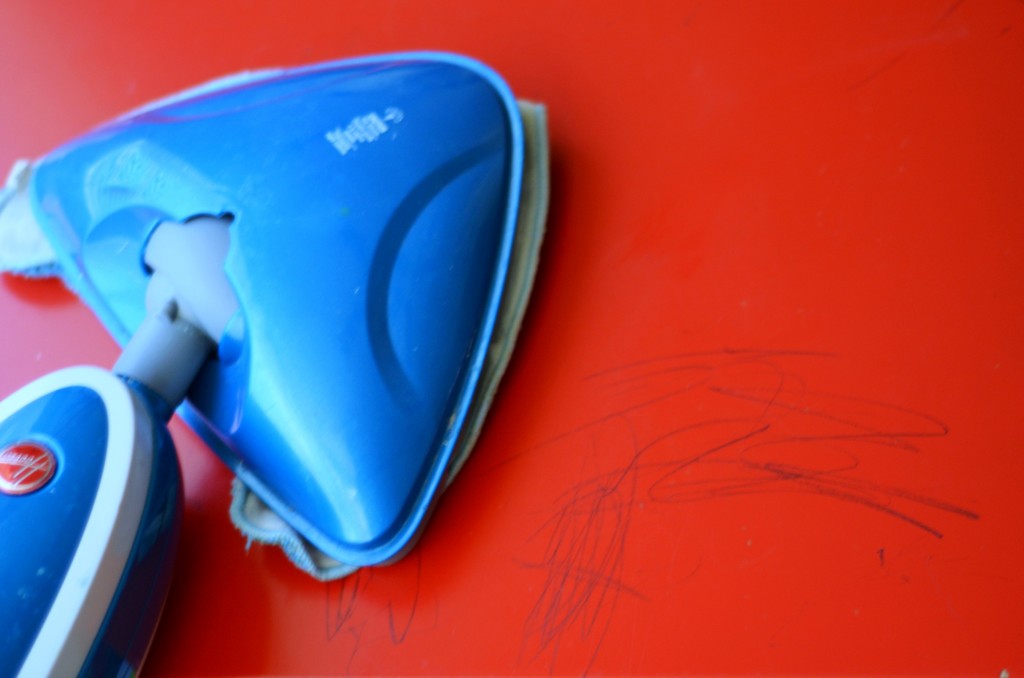 Simply heat up your steam cleaner. A handheld one would work also. Glide the steamer over the area with crayon slowly. Do this until the crayon is removed.
No chemicals, no elbow grease
Where's the most creative place your kids have left their artistic mark?