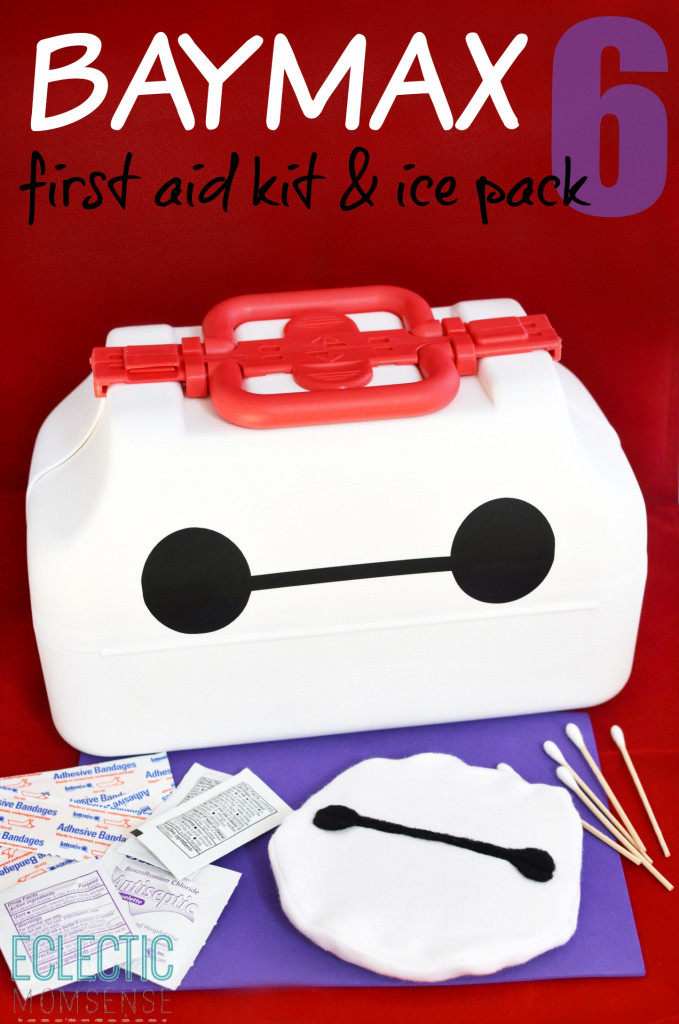 Have you seen Big Hero 6 yet? Our whole family fell in love with Baymax and the gang in the theatre. We couldn't wait to bring them all home on
DVD+Blu-Ray+Digital
this week for a #BigHero6MovieNight thanks to #CollectiveBias and Disney. In anticipation of our movie night I decided to do a little crafting.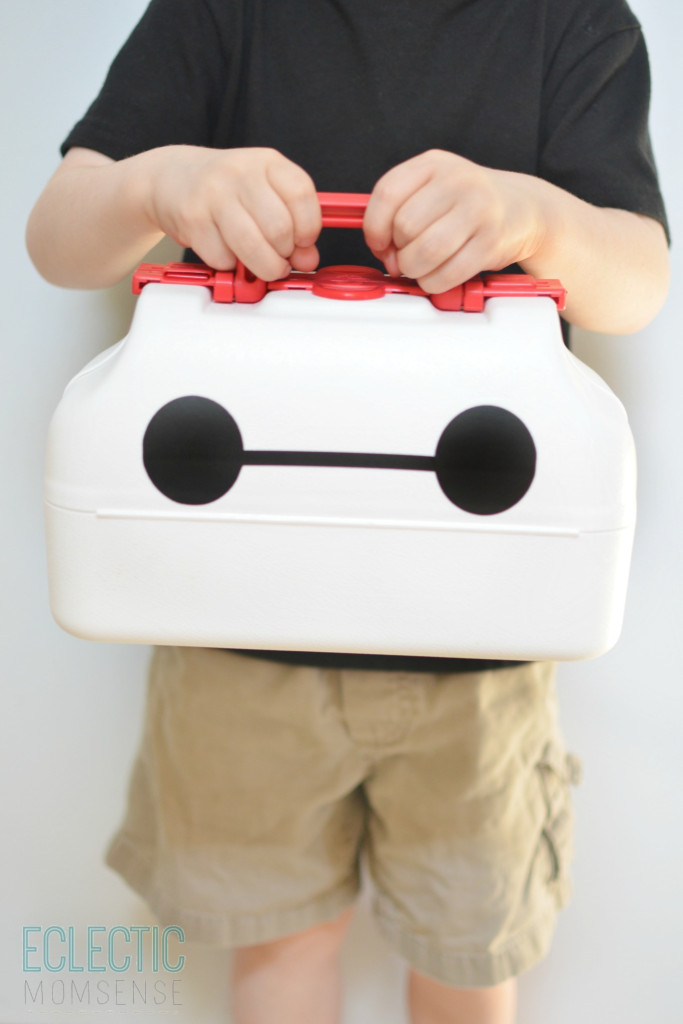 The lovable marshmallow like Baymax with his simple face is perfect for all kinds of fun foods and crafts. We built our very own personal healthcare companion, complete with a Baymax first aid kit and ice pack. It was so simple with just a few supplies.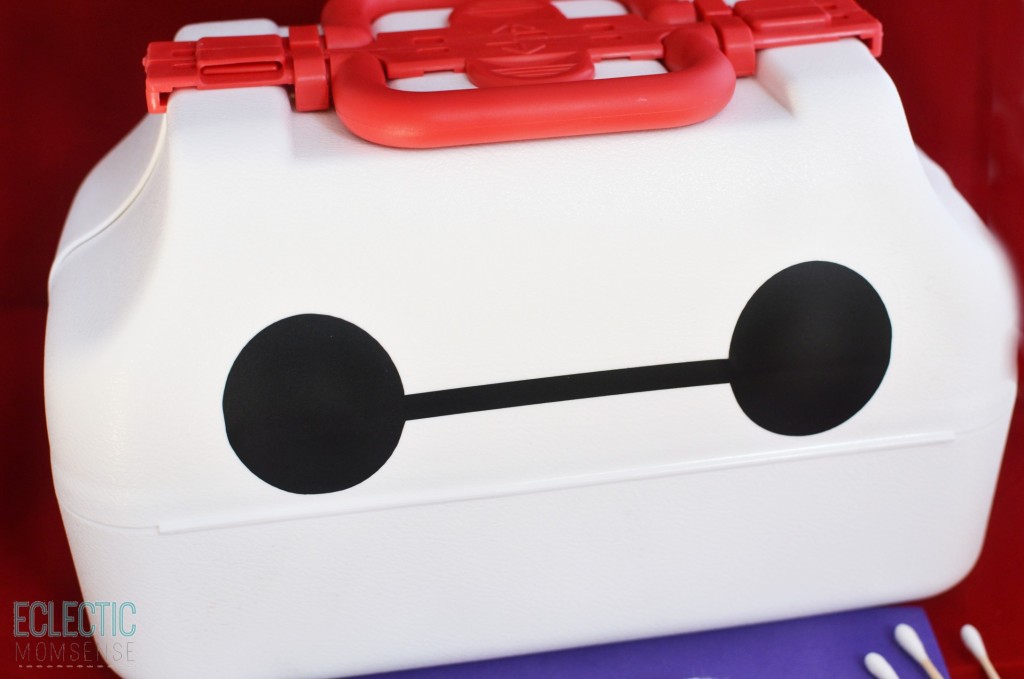 First Aid Kit
box (red or white)
black vinyl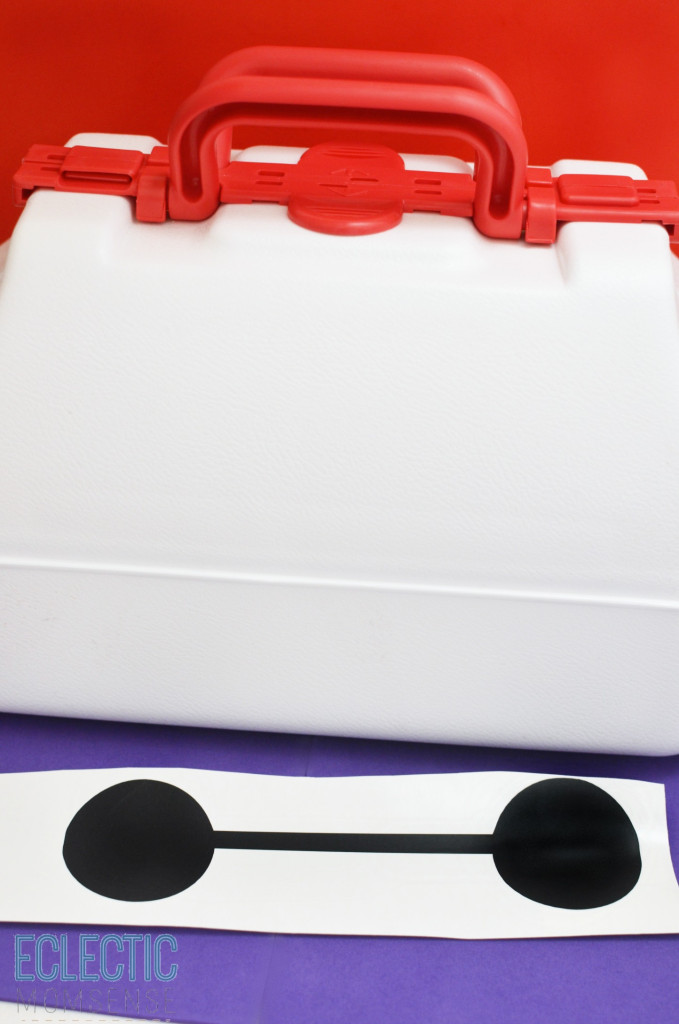 The first aid box couldn't get much easier. Traditionally Baymax's docking station is red, but we couldn't find a red first aid box. The shape of this medical style box looked just like his charge station and had a pop of red. With the help of an
electronic cutting machine
import
and cut out Baymax's eyes on black vinyl. Then just remove from the backing and position on your box.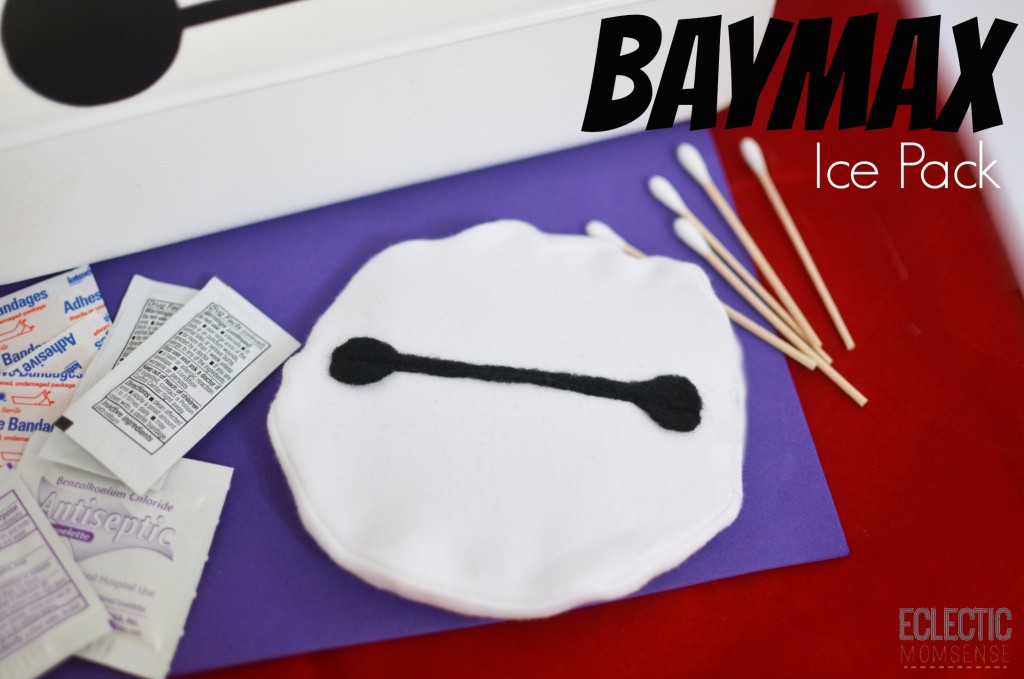 Ice Pack
round soft ice pack
white jersey knit
black felt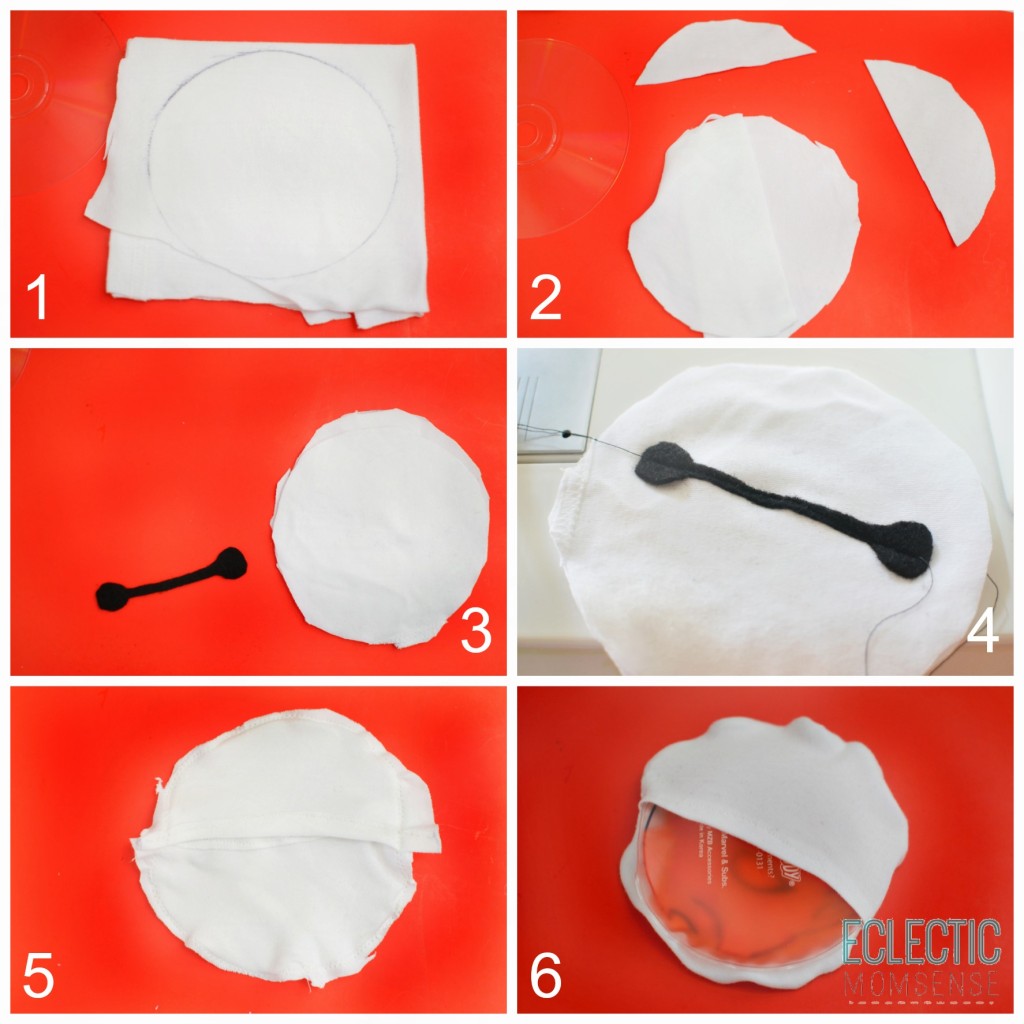 Cut out a square of white fabric big enough to fit 4 circles just slightly larger than your ice pack. A CD was the perfect size for a template. I just upcycled an old white t-shirt. Fold the fabric in quarters, then trace your circle onto the fabric.
Cut out your 4 circles of fabric. Set 2 pieces aside. The remaining pieces will become the pocket opening on the back. Cut one end off of each circle leaving a little overhang, about 1/3 and 1/4.
Fold a piece of black felt just smaller than the width of your circles in half. Starting on the fold make 2 straight cuts about 1/4″ a part by 1″ long. Connect the two straight cuts with a circle.
Take the two whole circles you set aside and sew the felt eyes on just above half-way.
Now it's time to assemble the pocket. Take the two cut circles and hem the straight edges. Place the right sides of the top half and pocket on top of each other. Sew a circle around the outer edge. Trim any excess fabric.
Flip your pocket inside out and slip your ice pack inside.
Next time the kids get bumped or bruised you'll be armed with the cutest personal healthcare companion. Bandaids included of course as a great human alternative to scotch tape for times when you spring a leak.
Who else will be snuggling up tonight for a super Big Hero 6 Movie Night? Swing by Target to pickup snacks and grab the exclusive collectible packaging of Big Hero 6.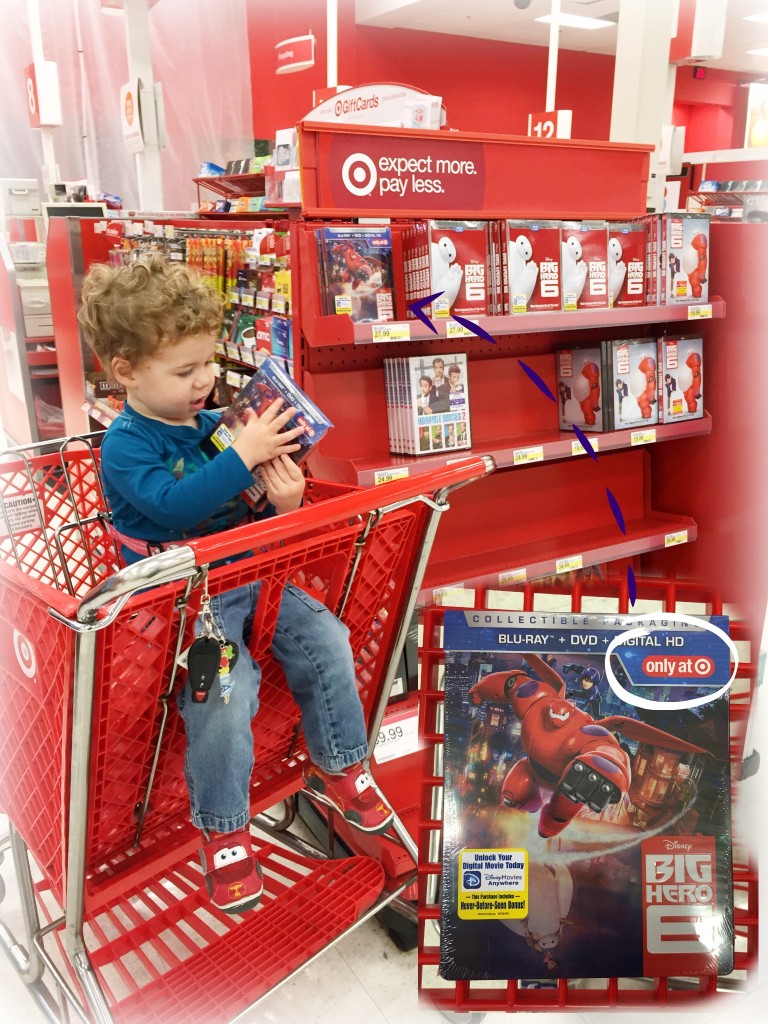 CONNECT with Target on Facebook and Twitter