This post was sponsored by P&G as part of an Influencer Activation for Influence Central. I received complimentary products to facilitate my review. All thoughts and opinions are my own. #PGDetailsMatter #IC
Yikes! Summer is in full swing and before you know it there will be signs of kids having fun all over the house. Whether you're spring cleaning or everyday cleaning we can all use some tips for conquering that chore list more efficiently.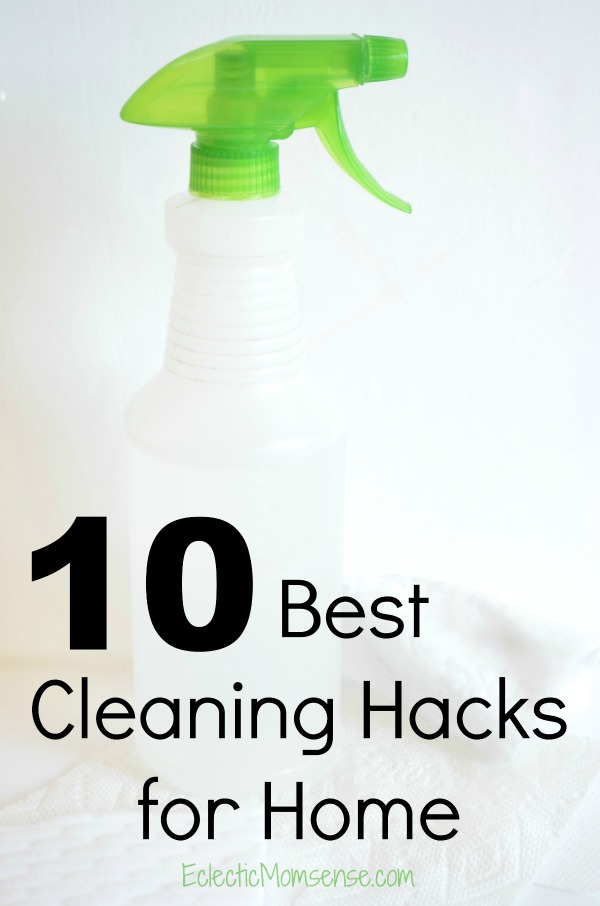 I've rounded up a few cleaning hacks using my favorite P&G
products
for a simply clean home. Sticky fingerprints and scuffed shoes are no match for these great products and quick cleaning hacks! Keep stocked up on all your household needs with the help of P&G at Costco.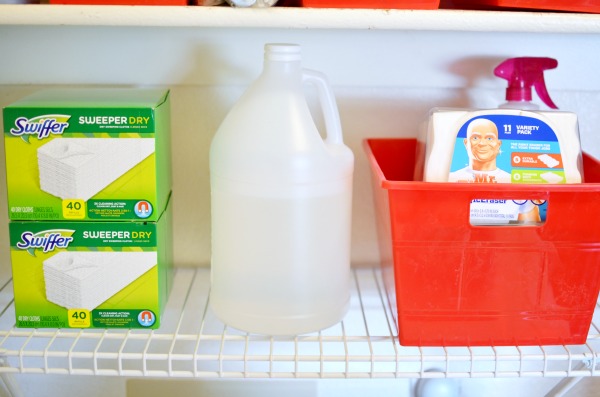 While I like to let bleach do the heavy lifting in the bathroom and on the kitchen counters, vinegar and Bounty Advanced paper towels is all I need for cleaning food surfaces like the microwave. Soak one square of Bounty Advanced paper towel with vinegar, place in the microwave and heat for 10 secs. The vapors from the vinegar will loosen baked on food making it easy to wipe clean. Be careful as the paper towel will be hot.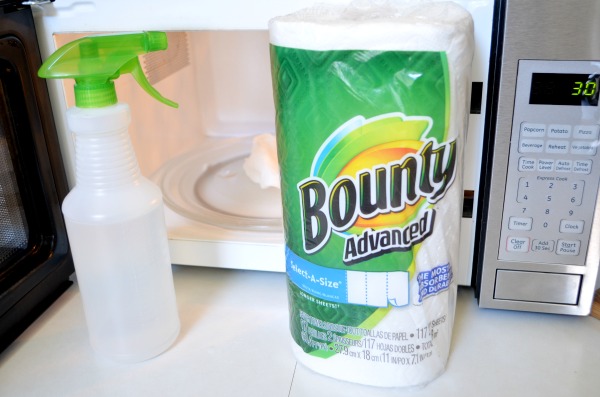 And because you stocked up at Costco you'll have plenty of Bounty Advanced paper towels to stash all over the house for easy cleanup. Store one in the laundry room for quick cleanup in the car or messy detergent spills. One in the bathroom for spot-free mirrors, and one in the kitchen for everyday messes.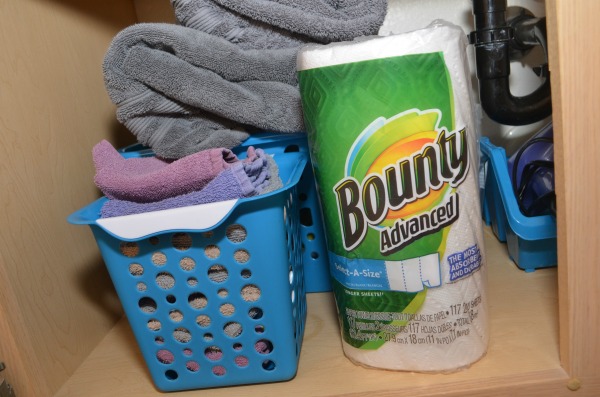 Erase stubborn scuff marks on shoe soles with a Mr. Clean Magic Eraser. Checkout this before and after. With just a couple minutes and the help of water activated MICRO SCRUBBERS dirt and grime is no match.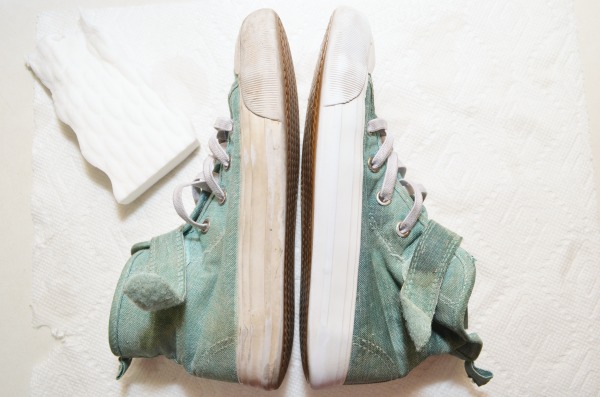 Then off to the basin for a quick clean with Dawn Platinum Advanced Power. To quickly dry, we like to stuff each shoe with a few Bounty Advanced paper towels. It works great to absorb excess water and keep shoes in proper form while drying.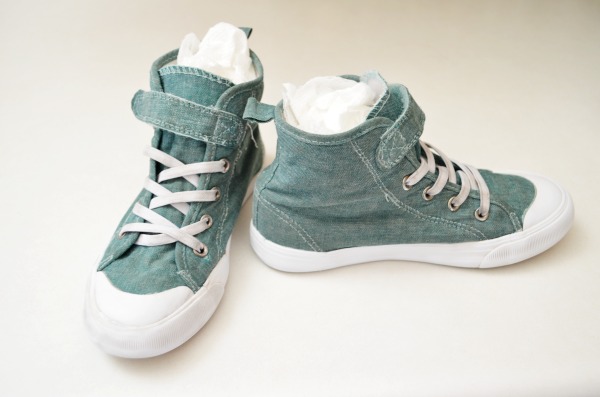 Keep porcelain sinks whiter with a Magic Eraser. This kind of surface tends to be prone to food stains and really hard to keep clean. A Mr. Clean Magic Eraser makes short work and is a great everyday tip for a whiter kitchen sink.
I love using dry erase markers, perhaps it's the former teacher coming out. From leaving little reminders on the bathroom mirrors to tracking our weekly meal plan. Though not every surface bounces back like new. Mr. Clean Magic Erasers work awesome to easily remove dry erase marker from surfaces.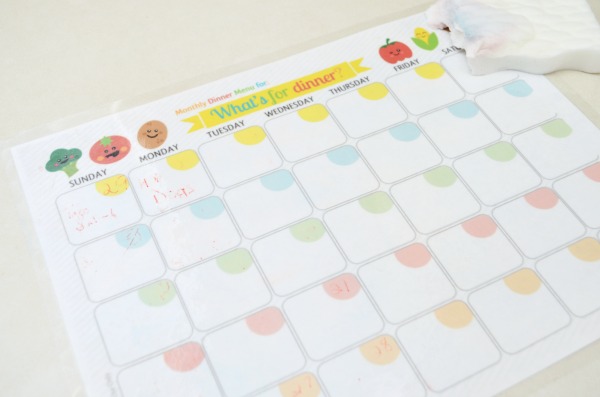 For keeping soap scum at bay in the tub, we keep a Mr. Clean Magic Eraser on hand. It's great for weekly cleaning and makes quick work.
If I had my way I'd do away with base boards. They are dust traps and no fun to clean. The way Swiffer Dry Refills grab onto dust and hair make this one chore I don't mind doing. Pop one onto a Swiffer Sweeper to do this easily and while your at it run it up and down the wall to grab onto even more dust.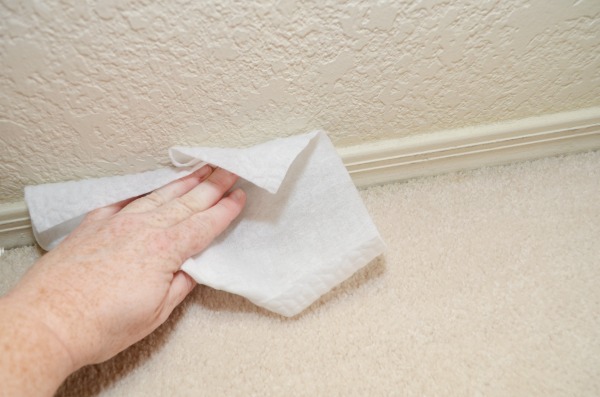 Swiffer Dry Refills are designed with thick grooves for locking in dirt and grime, making them the perfecting blind cleaning solution. You can also get your hands on Swiffer Dusters for cleaning all the surfaces in your home.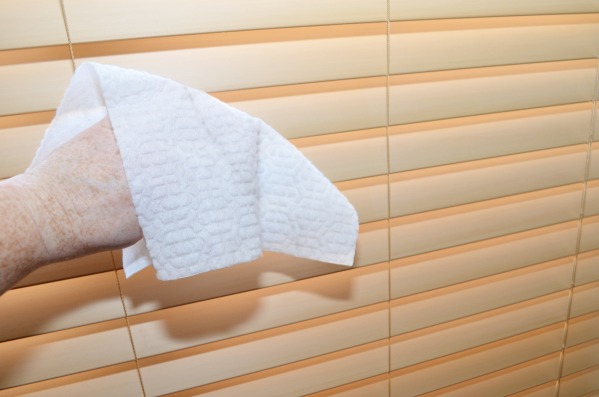 Keep a Swiffer sweeper ready to go right in the kitchen. It's perfect for those little snack time crumbs and puts the power of clean in your kids hands. What an easy first chore, and most kiddos will jump at the opportunity to help out with this simple chore.
When it comes to be prepared, staying stocked up with the help of Costco is the way we go. With a full range of Procter and Gamble brands you'll be ready for all of life's messes.