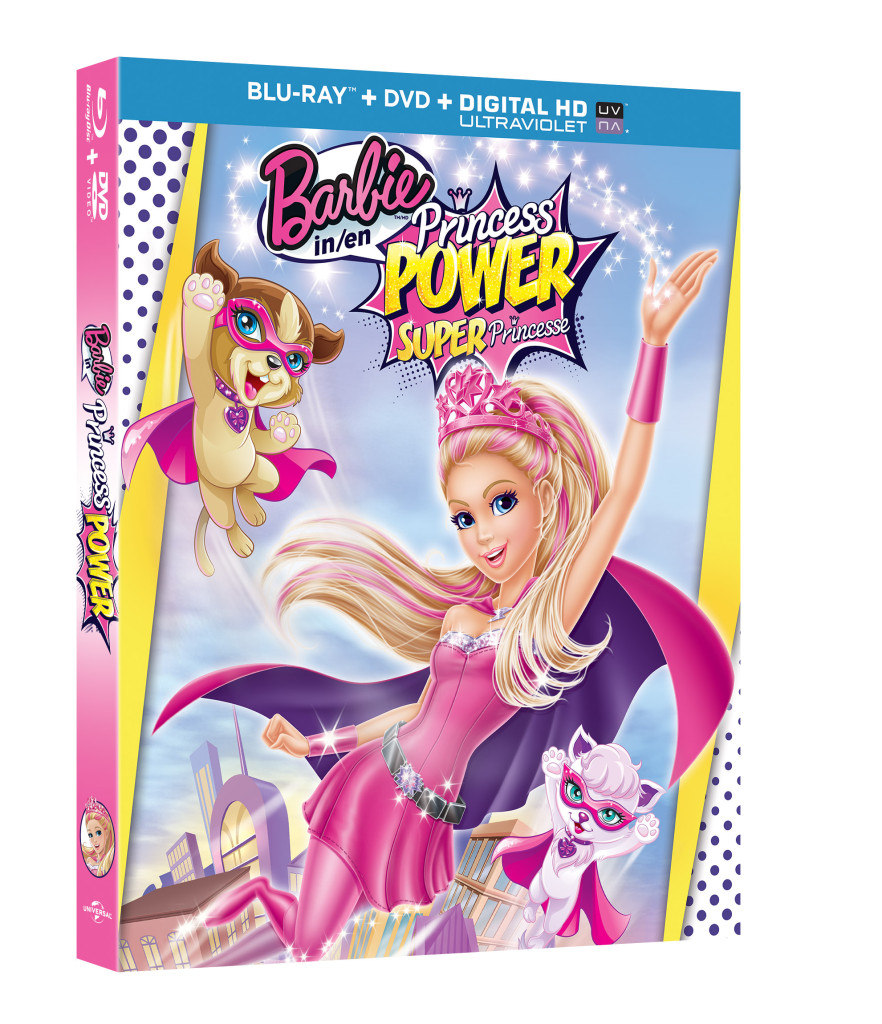 Are you ready for this fun story? Superhero meets princess power in this all-new Barbie movie, Barbie in Princess Power. Barbie stars as Kara™, an everyday princess whose life changes with a magical butterfly kiss. Soon after she discovers her alter ego Super Sparkle™, a crime-fighting princess.
It's not long before her jealous cousin catches the butterfly and also transforms – this time into Dark Sparkle™, her nemesis. Their rivalry takes to the skies, but when they discover the kingdom's true enemy, can they put aside their differences to form one super team? Soar to new heights and discover that there's no greater power than the power of friendship!
Giveaway
Here's your chance to win a copy of the film the day it releases. 9 winners will be selected to receive a copy of the BLU-RAY + DVD + Digital HD Ultraviolet.