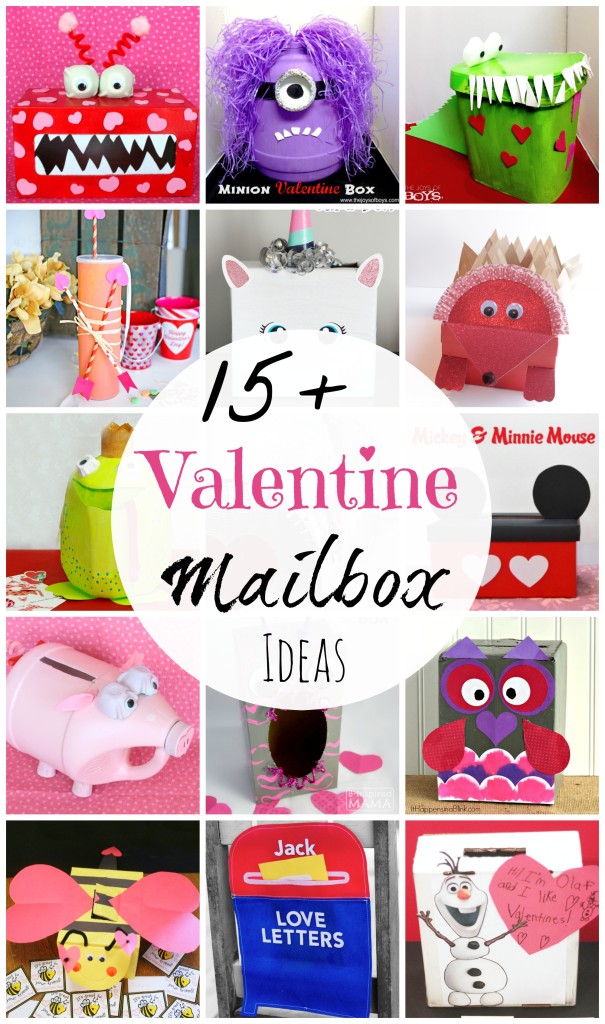 It's my son's first full year in preschool. Tomorrow is his classroom Valentine's Day party and he couldn't be more excited. We made up a custom printable for his
stamp valentines
, so cute. Now all he needs is a place to put all the cards he'll be bringing home. I came across a great collection of ideas perfect for boys and girls at any age.
Cupid's Quiver– Kleinworth & Co.
Minion Box– The Joys of Boys
Frog Prince– Morena's Corner
Piggy– Giggles Galore
Crocodile– The Joys of Boys
Olaf– Mom Endeavors
Unicorn– ArtsyFartsy Mama
Owl– It Happens in a Blink
Duct Tape Mailbox– 30 Minute Crafts
Love Letter– Tried and True Blog
Bee– Mom Endeavors
Love Monster– Giggles Galore
Shark– The Joys of Boys
Hedgehog– Handmade in the Heartland
Chair Back Envelope– iCandy Handmade
Robot– b-Inspired Mama
LEGO Block– Blackberry Vine
Mickey & Minnie– Mouse Ears Mom
When I was little this was my favorite part of collecting cards. Most of the time it was a class project and everyone had a variation on the same design. On the rare occasion we were able to create our own and bring them in. I love the creative use of upcyled materials in most of these designs.
TELL ME, WILL YOUR STUDENT BE BRINGING A CARD MAILBOX TO SCHOOL?
Try these other fun Valentine's Ideas.