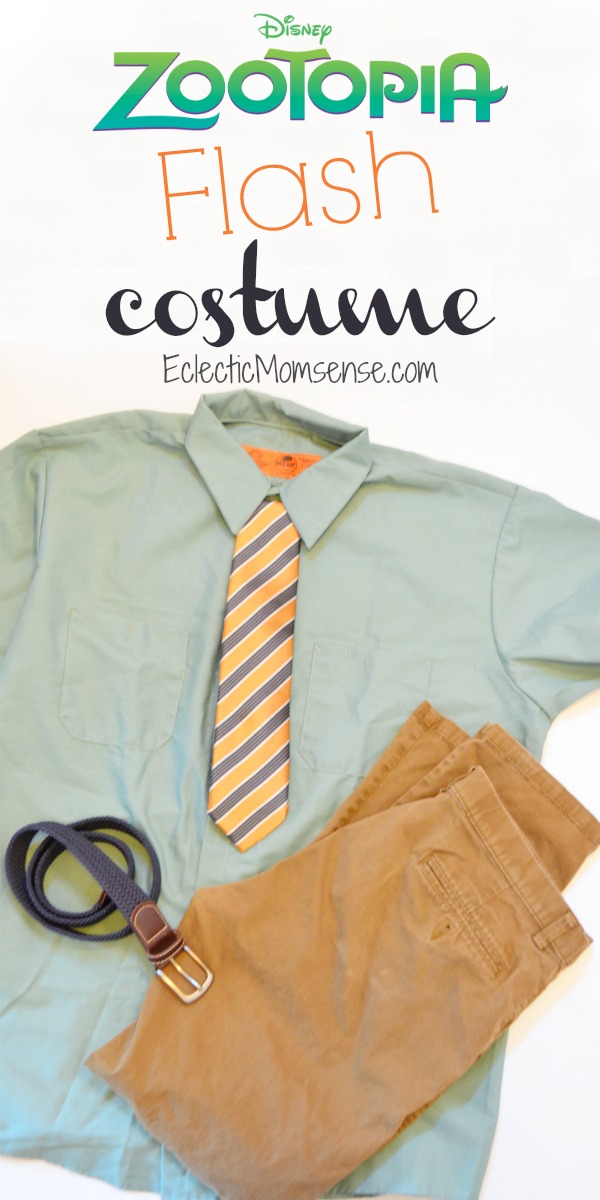 This… Hallo..ween.. costume.. is… A…MAZING…! While a bit subtle Flash got a great crowd response at
Mickey's Halloween Party
. The cast members, and a few guests, knew exactly who my husband was and were making jokes all night. Some face paint would definitely take this one to the next level. We grabbed everything we needed for this ZOOOPIA Flash costume straight out of my husbands closet or right online. No fancy ears or tails for this one.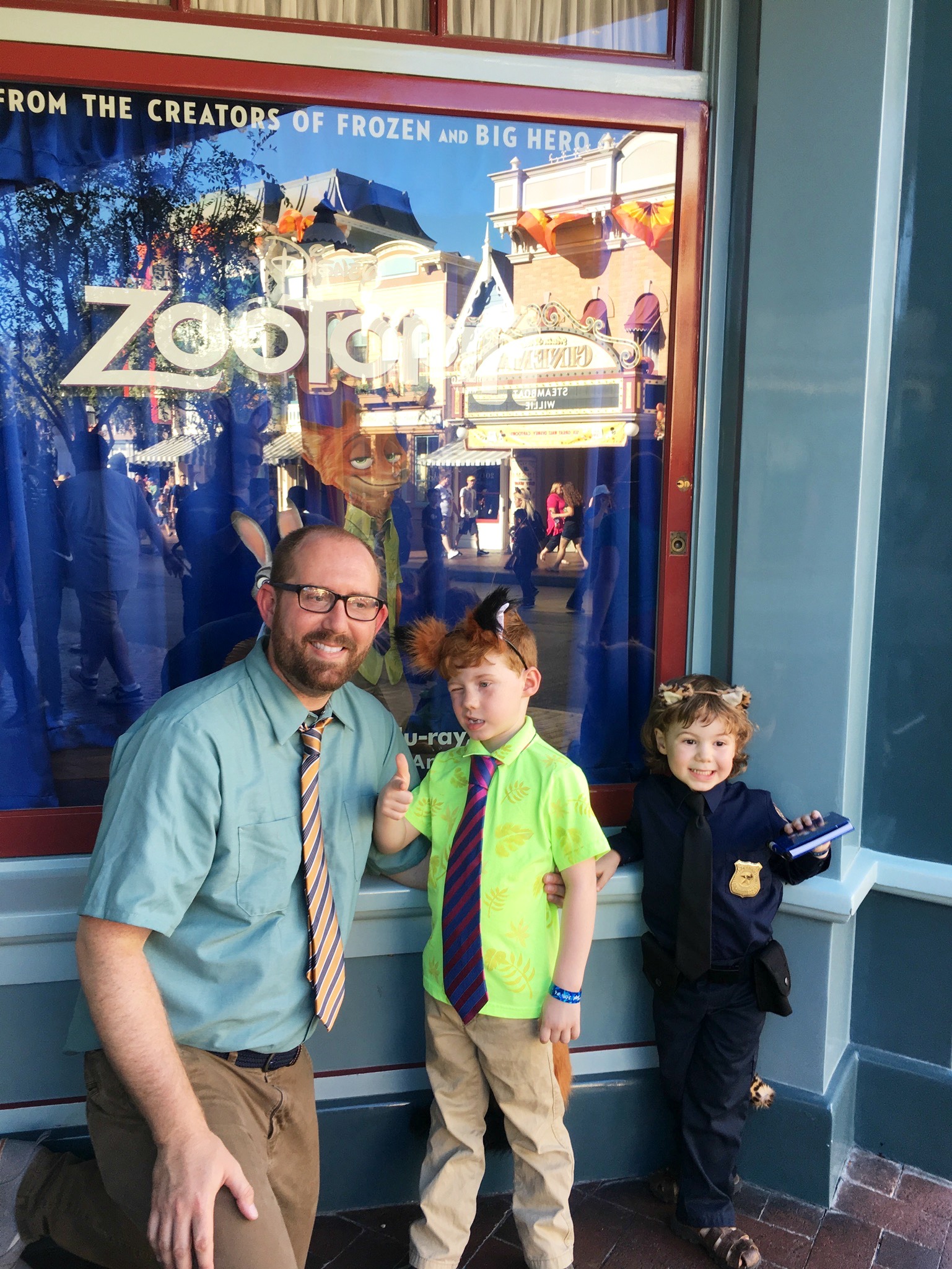 Costume Supplies:
Dark Khaki pants
Sage Green short sleeved button up
navy blue belt
orange and blue striped tie
You Want It When? mug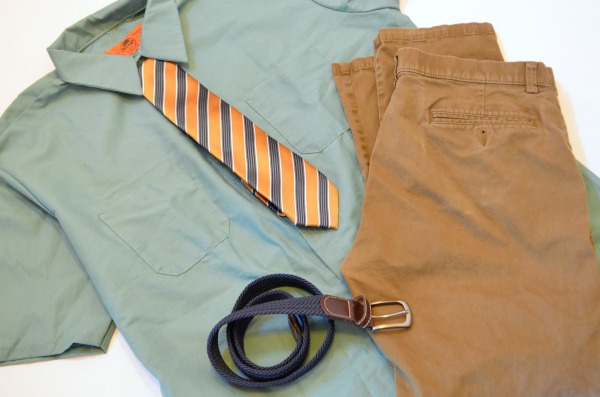 Check back in this week for an updated photo of Flash with face makeup. I think it is definitely going to bring this costume home. Oh, and his awesome DIY "You want it when?" cup that was a last minute addition for the Mickey's Halloween Party at Disneyland.
Looking for more DIY costume inspiration? Checkout the other costume posts below:
Nick Wilde
Judy Hopps
Clawhauser
Zootopia Family Costumes
Pinocchio Family Costumes
Jake and the Neverland Pirates