The challenge? Take an older piece of furniture with great bones and give it a facelift. This wicker drawer makeover came together simply with a can of chalk spray paint
and some furniture wax
to give it a weathered look. It's amazing what a coat of paint can do to update a piece of furniture.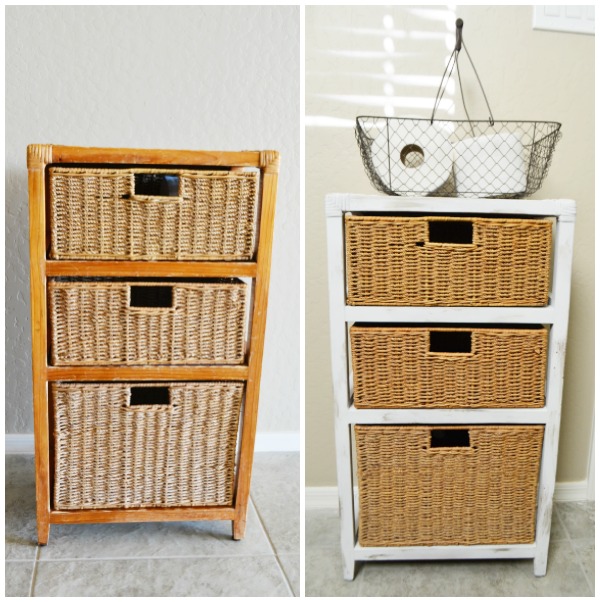 I chose
chalk paint
because it requires very little or no prep work depending on the current state of your furniture. Sometimes a light sand to knock down any imperfections or remove loose or peeling paint is needed. A quick wipe down with a damp cloth is generally all that is needed to get your piece ready for painting.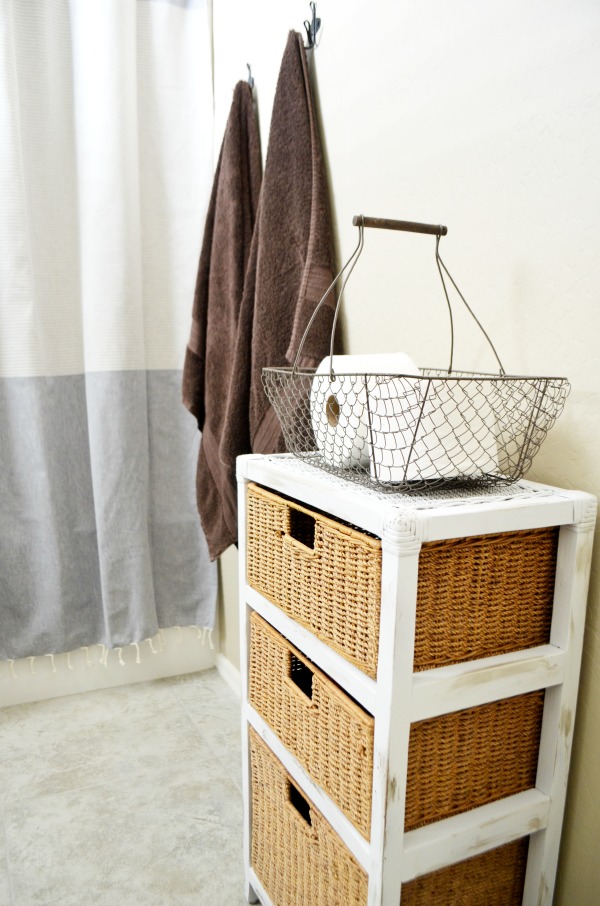 Remove the drawers. In a well ventilated area spray one coat of paint on all the exposed areas. To conserve paint I didn't worry about coating the backer board on the inside. Because it was going in an open area in the bathroom I gave the back a quick spray so it matched the rest of the drawers. Allow it to dry 10-15 minutes before giving it a second coat.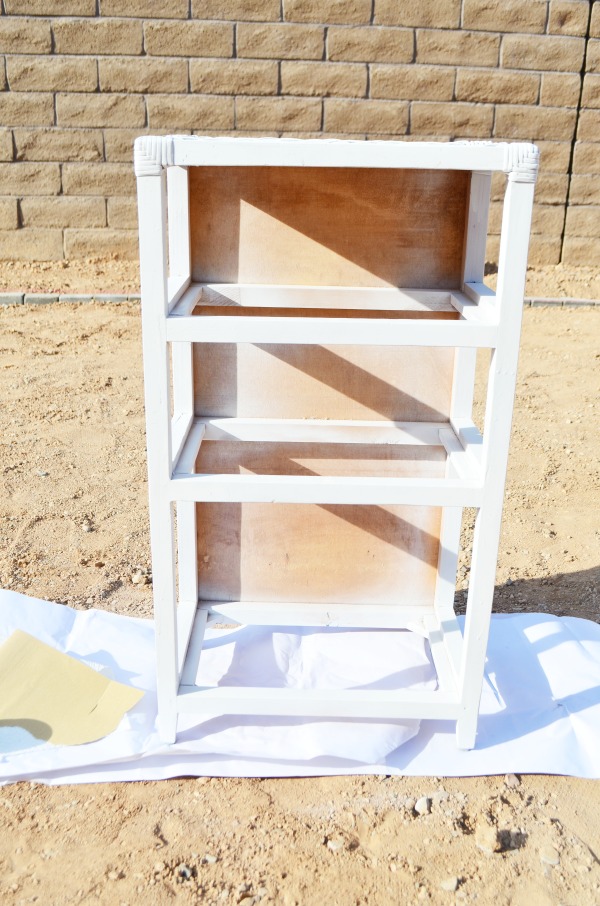 Allow the drawers to dry for about a day before sanding any imperfections and giving the corners a swipe of
dark wax
. Pay close attention to the areas that would get wear and tear; along the front where the drawers slide and the edges and corners where bumping might occur. With a soft cloth dab and swipe a small amount of wax.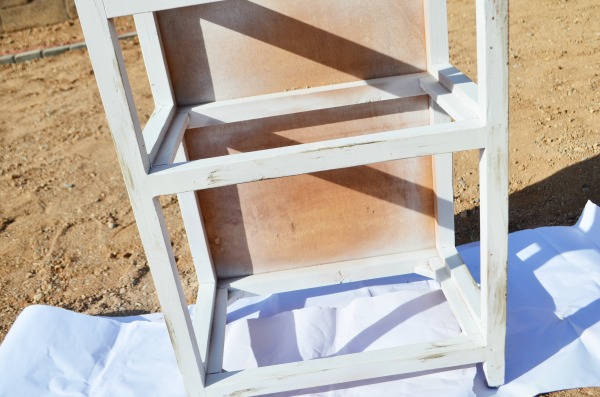 Let the wax set and dry for at least an hour before replacing the drawers. I chose to leave these bare for a two-tone look. The wicker was still in great shape and it made for an easier makeover.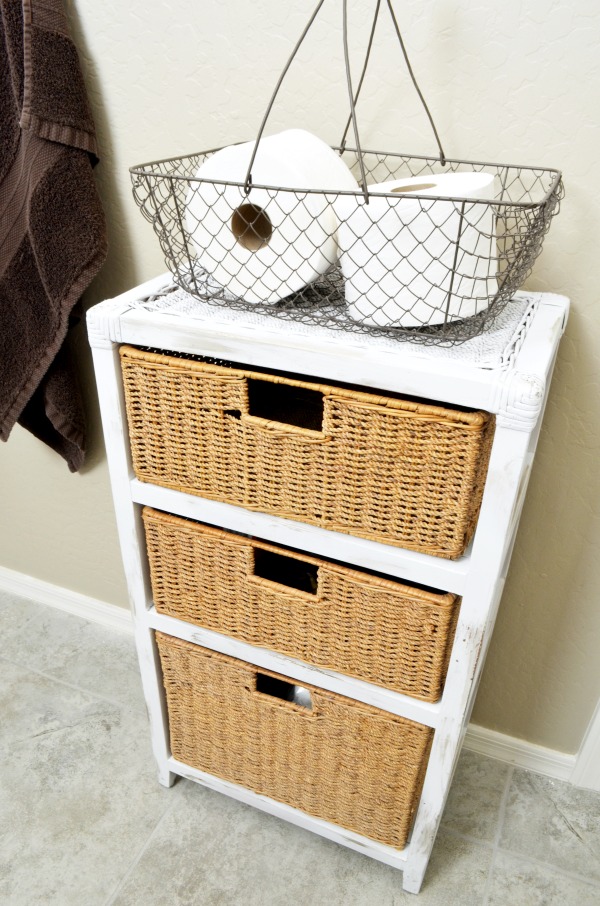 I love how it turned out with a low cost and very little work. It's one of my favorite parts of our
bathroom makeover
!