This Vacuum Food Storage System post and giveaway is a partner collaboration. As part of the Hamilton Beach Ambassador Program I received a unit for the review and giveaway. #Vacuvita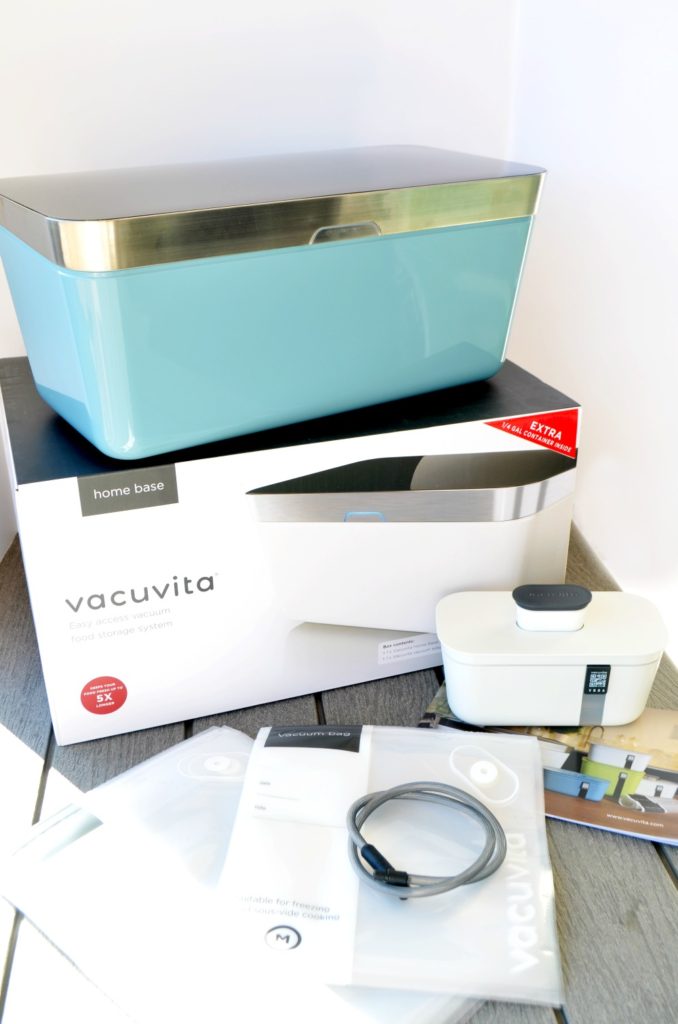 For years I've talked about getting a vacuum food storage system. It's one of those kitchen gadgets I saw so many uses for, but in the end couldn't rationalize the cost, knowing it would sit in the cabinet unused. Out of site, out of mind right? Then again every week I find myself throwing away food well before it's good by date. Stale bread and moldy fruit are a thing of the past. The Vacuvita® One Touch Storage System is the first of it's kind- a vacuum and food storage option in one.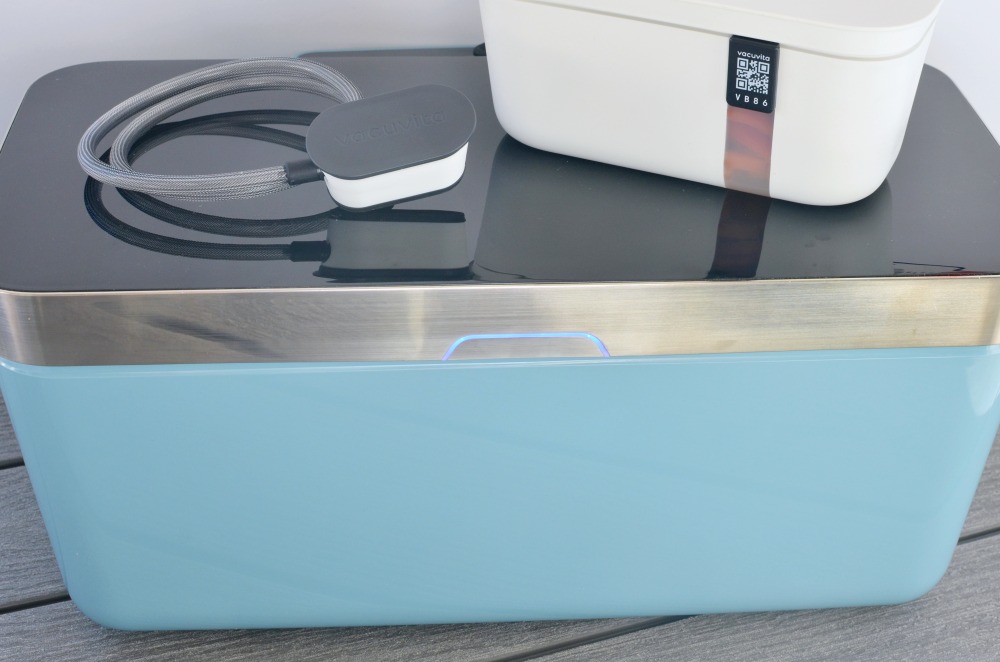 What is Vacuvita®?
Vacuvita is like a next gen bread box. It stores and keeps food fresh longer in one counter worthy container, the Home Base, but also has the standard functionality of a vacuum storage system with bags and exterior containers. We've been using the Vacuvita® for weeks now and it's become a staple. Waste is a thing of the past, keeping our bread store bought fresh, veggies and fruits crisp sand mold free.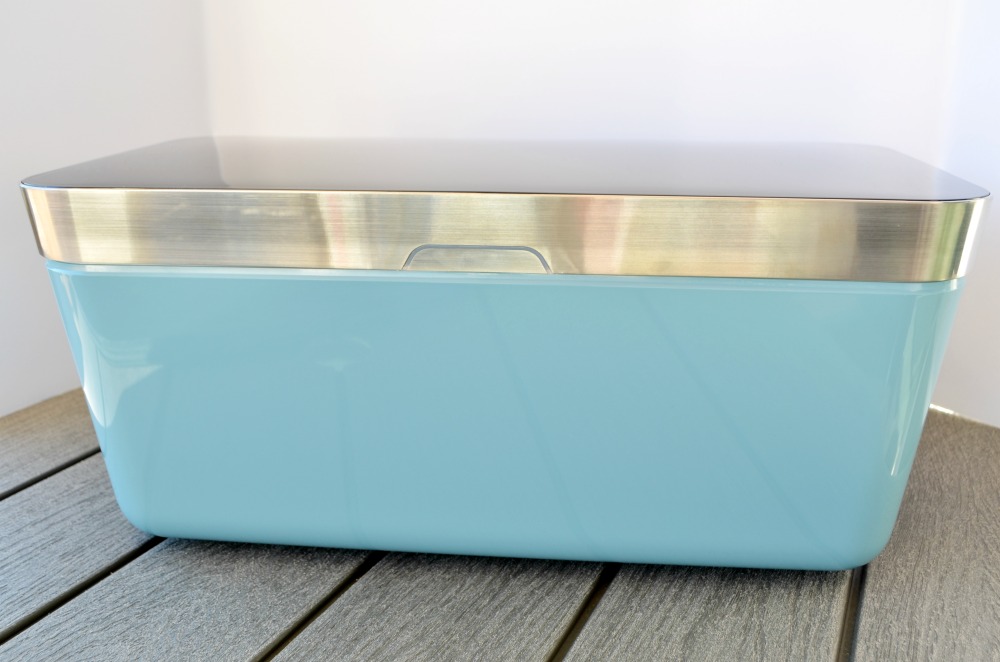 In the Box
Home Base (18.5 x 11.8 x 8.2 inch) <— The counter worthy bread box (use it daily!)
1 Small Container (1 liter)
Vacuum Tube for Container
5 Medium Vacuum Bags
5 Large Vacuum Bags
Power Adapter
Manual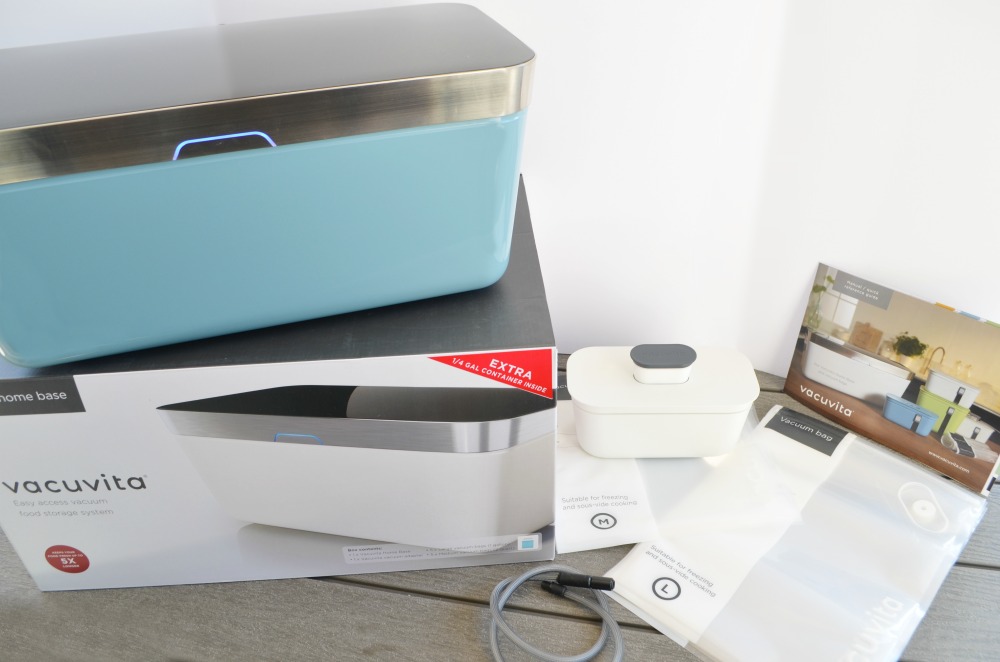 How does it work?
The base unit is nothing like you've seen before! It stores and vacuum seals. Just connect it up with the coordinated storage containers or use the re-sealable vacuum bags for fridge or pantry storage. Then toss your favorite breads and baked goods in the base unit for counter storage, fresh with just the push of a button.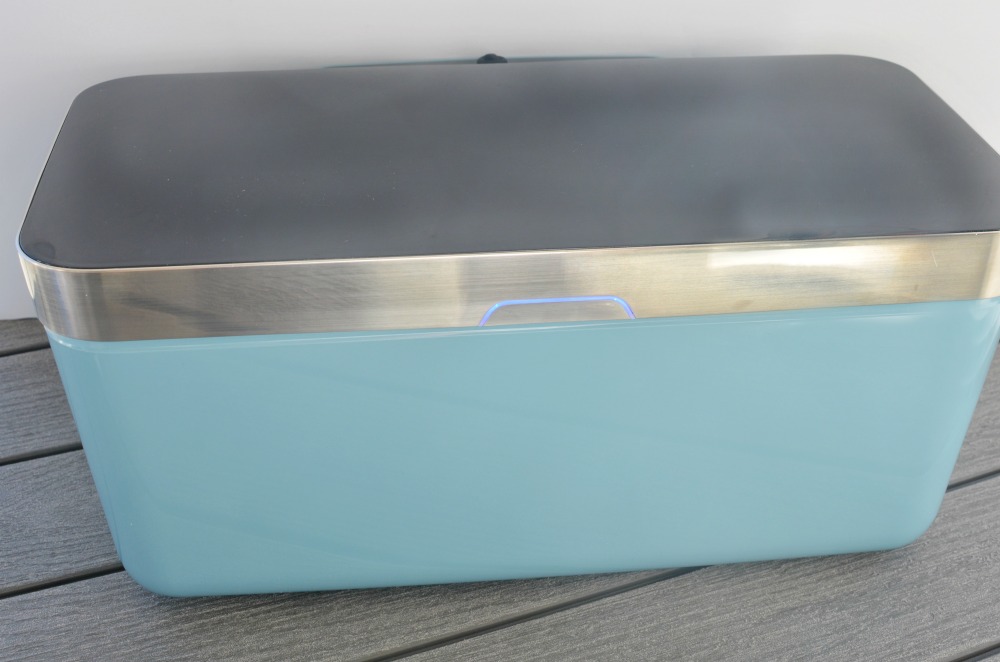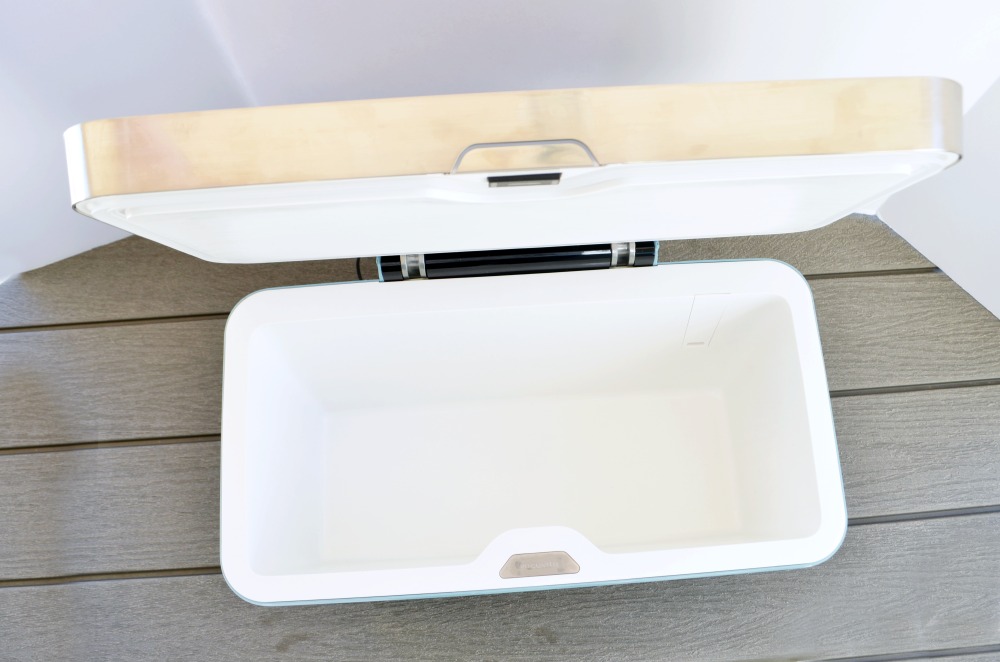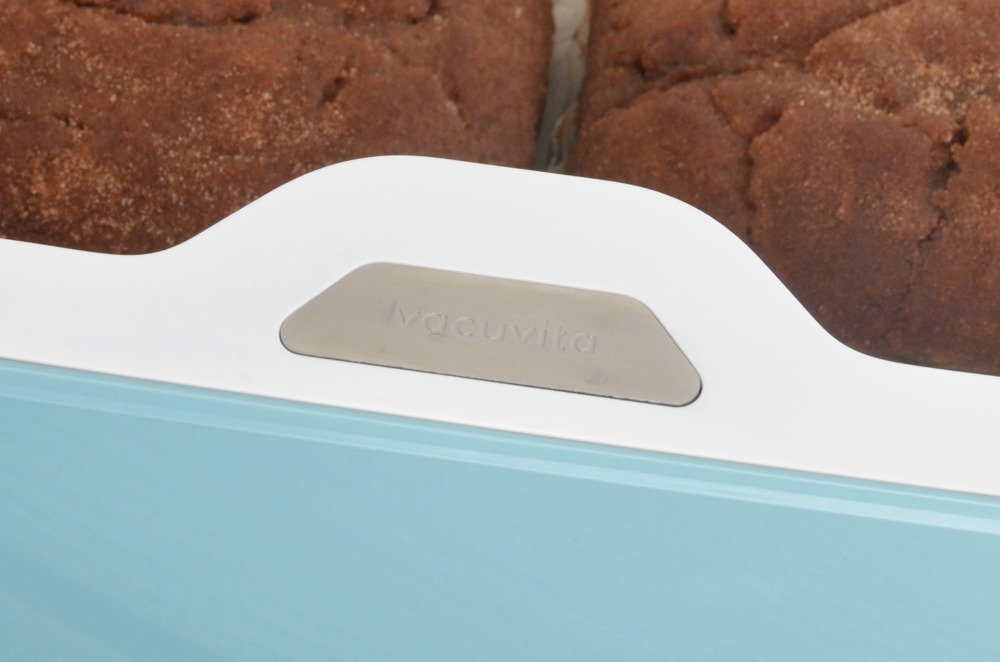 There's even an app to keep track of everything you've stored. Use pre-set or custom reminders for when items will expire. So you'll never forget about what's stored in the freezee or saved in the fridge. Everything fresh up to 5x longer! Scan the front of the containers to easily keep track of what's in them and when to use by too.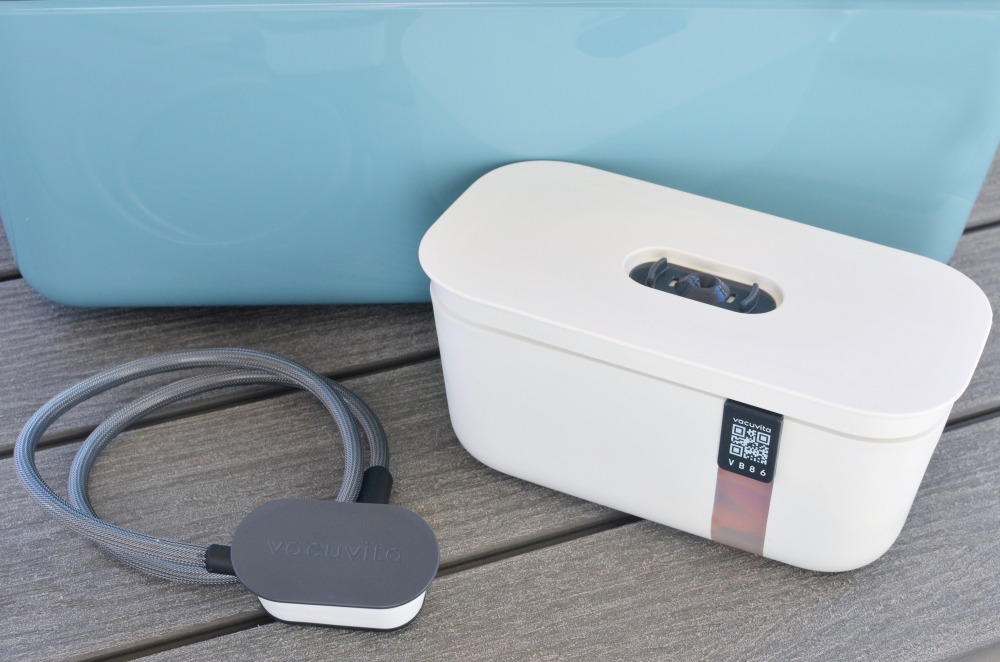 The vacuum tube connects right up to the back of the home base unit. Place the vacuum adapter onto the top of containers or the specially marked vacuum bags, and with a press of a button the base unit starts it's magic. Removing air and automatically turning off when the containers or bags are ready.
Win a Vacuvita®
One reader will win a Vacuvita® Food Storage System. Complete with the base unit, small container, plus medium and large re-sealable vacuum bags for all your vacuum food storage needs.