These Healthy Summer Snacking tips is part of a sponsored post on behalf of SheSpeaks for Rubbermaid®. All thoughts and opinions are my own.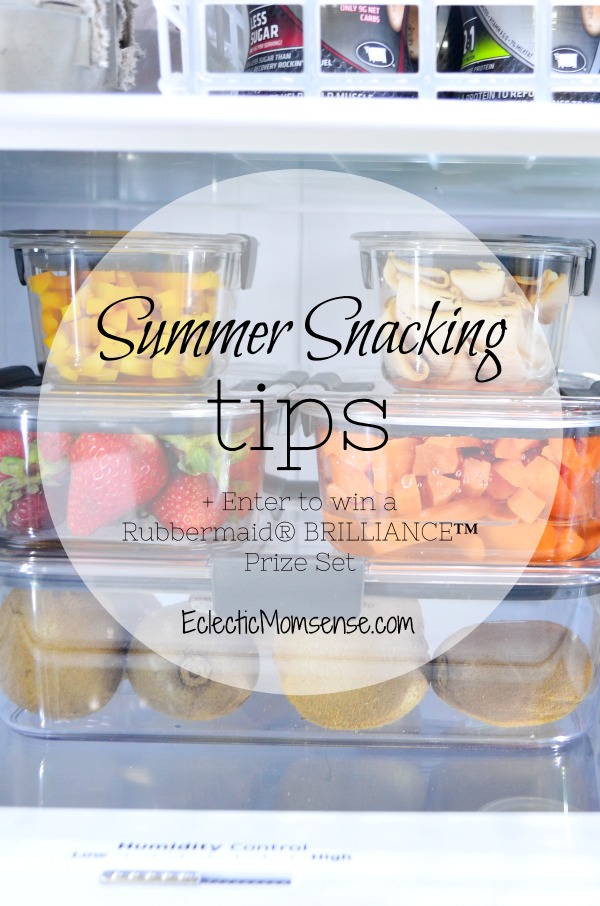 So, it's summer. This is the first official week of break for my kids, and as a work from home mom, I know I've got to stay on top of it to keep the kids busy and fed. I'm lucky because my husband is a teacher so that makes summers both easier and more difficult. While mom's at home working everyone else is off having fun. This summer we're keeping up with our favorite
summer bucket list
, kid created now that they are older, and keeping the fridge and pantry stocked with lots of healthier options for snacks and lunches. Whether they just grow more, burn more energy, or boredom sinks in food always seems to be a topic ALL DAY LONG.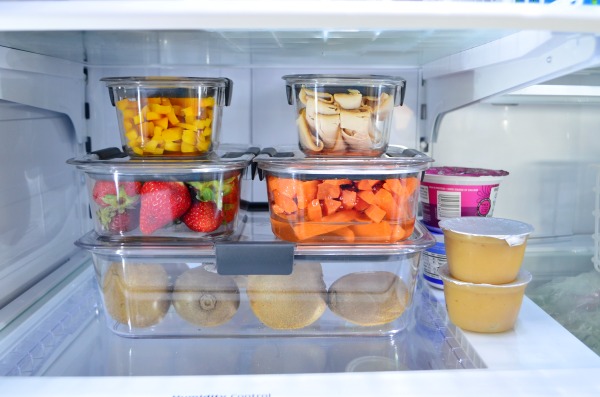 Back in the fall I stumbled upon the
Rubbermaid® BRILLIANCE™
food storage containers. They are my favorite for keeping food prepped and organized in the fridge and pantry. The crystal clear design makes finding what you need easy, and keep track of what you run out of. Plus they stack perfectly for seamless storage.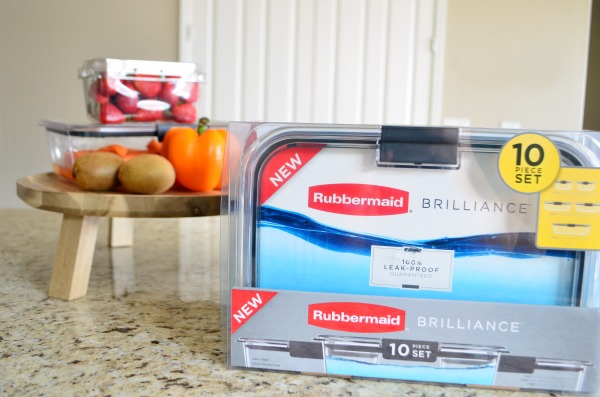 These tips will help your kids manage their owning snacking. By keeping fresh, fruits, veggies and proteins prepped they'll have healthy options on hand. I love providing them with the independence and power to make healthy eating choices.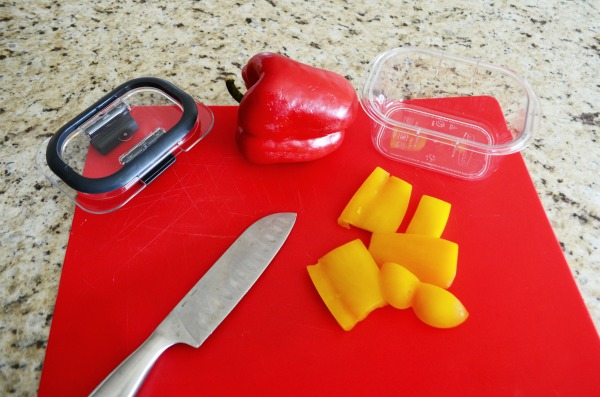 Prep veggies into sticks perfect for dipping and munching on. My kids love peppers, but need some encouraging to try other veggies. My oldest at 7 just found a taste for raw carrots with a bit of thousand island for dipping.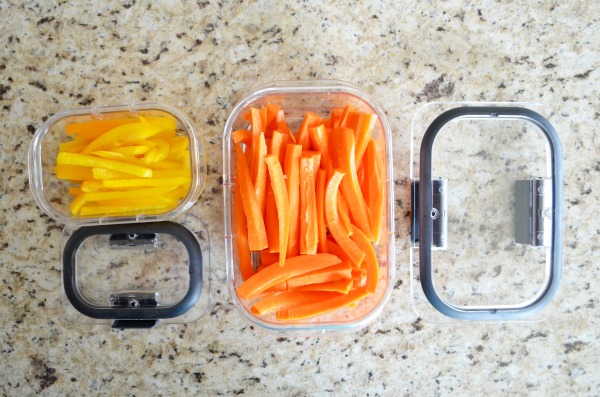 Clean and prep fruits so they are ready for snacking. Apples can be pre-washed with a mild white vinegar and water solution. Berries and grapes can be soaked in a bath of white vinegar and water, rinsed, air dried, then placed in a container, lined with paper towels is best, to absorb any extra moisture.
Prep deli meat by rolling it up. Turkey rolls are great for snacking, but also aid in prepping quick lunches. A couple turkey rolls, a slice of cheese, and some fruit makes for a refreshing summer lunch.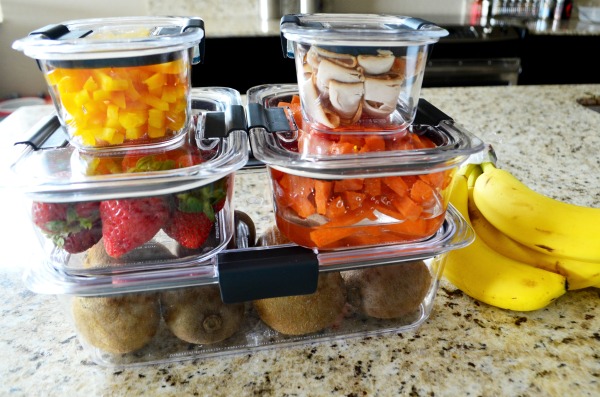 Not only are these containers great for storage they are also perfect for prepping meals. The airtight leak-proof seal keeps food where it belongs, inside. What's even more exciting is these containers are completely microwave safe.
Rubbermaid BRILLIANCE
are made from a heat resistant BPA free material and built in vents so you can microwave with the lid on, latches open, for splatter-resistant heating. Even better it's stain resistant so no need to worry about sauces leaving behind residue cooked on.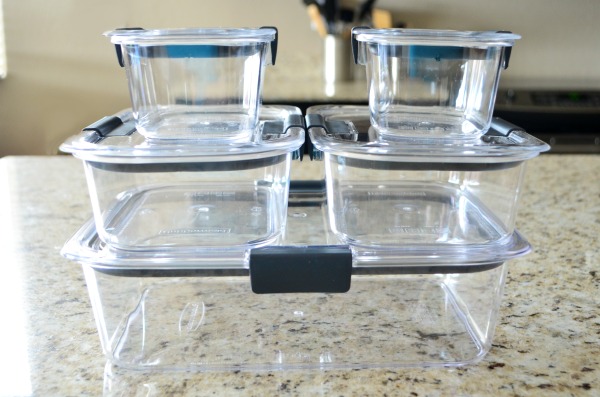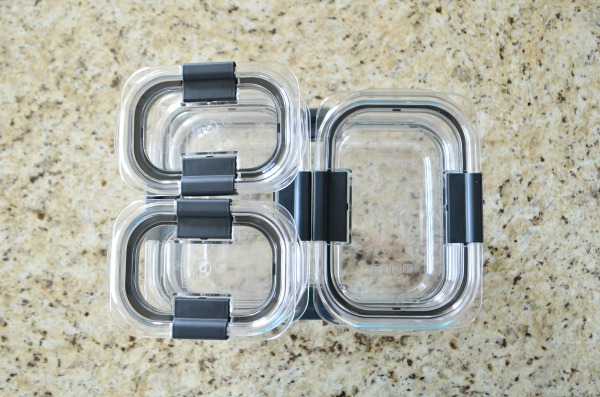 How do you tackle summer snacking and meal prep? Share in the comment below and make sure to enter the giveaway. One lucky reader will win a 10 piece
Rubbermaid® BRILLIANCE™
set to arm themselves with everything to get summer snack ready!