Welcome to another Superhero Day on Eclectic Momsense. Today's craft is one you probably have most of the supplies already at home for. I found inspiration here to recreate these fun popsicle stick superheroes. Perfect for bookmarks as she intended or as we use them, puppets. Your little dudes and dudettes will be saving the world in no time with their popsicle stick puppets.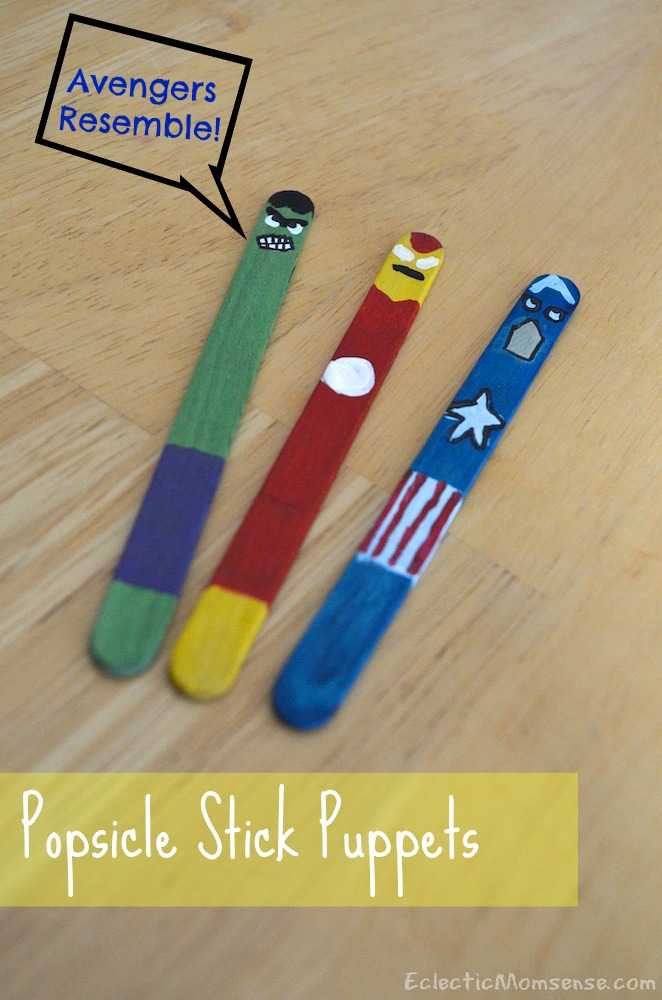 Supplies:
Popsicle Sticks
Craft Paint
Paint Brushes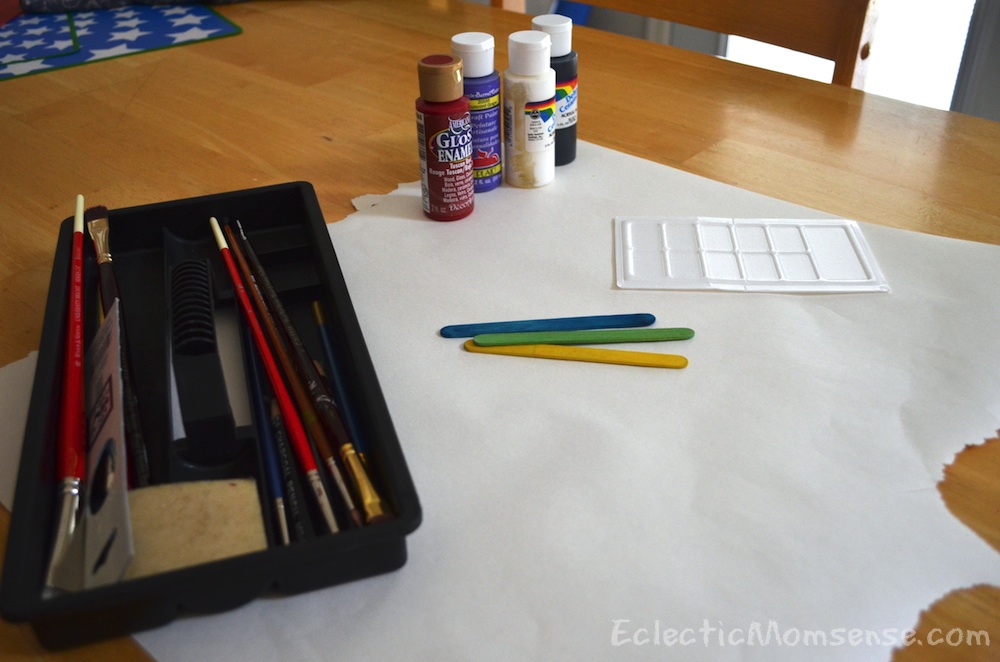 Tip: Buy colored popsicle sticks. It eliminates a step and you will be done in no time. From inspiration to completion these 3 guys took me only 5-10 minutes. We picked ours up at the Dollar Tree. Also paint pens would have been nice for the outlining and details.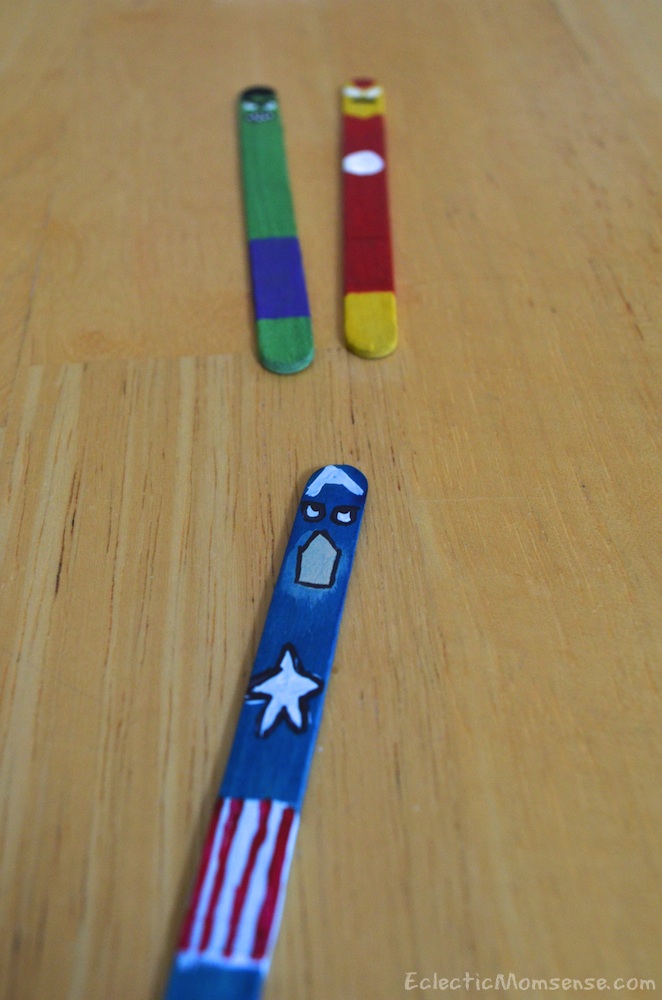 For Captain America start with a blue popsicle stick. Paint a one inch wide white stripe about 1″ from the bottom. While it's drying paint your star , mouth, eyes, and A. Once your white bottom layer has dried go back and add the red pin-striping, black outlining and detail.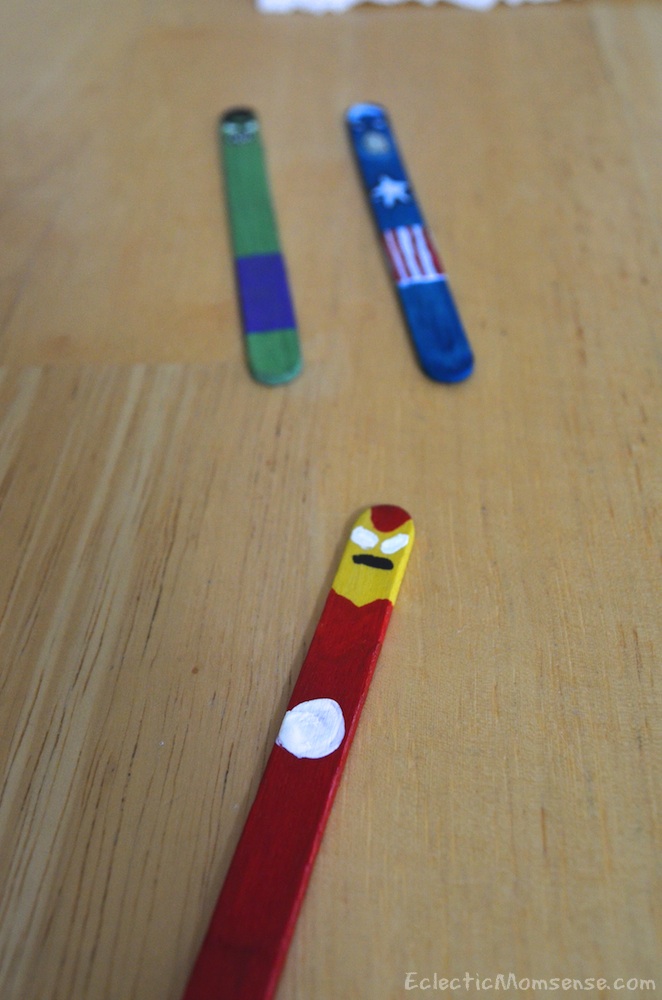 Iron Man begins with a yellow popsicle stick. Paint everything red except for the top and bottom 3/4″. While it's drying paint your helmet, eyes, and mouth. Add your arch reactor last once the red paint has dried.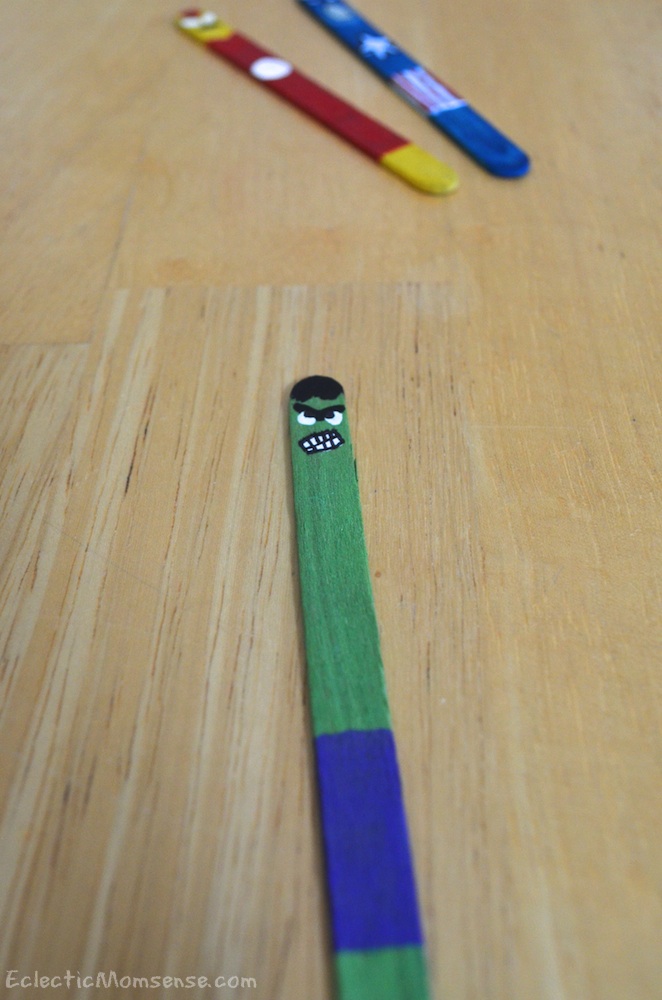 Hulk is the most simple. A 1″ purple stripe about 3/4″ from the bottom. Black hair along the top. Eyes and a slanted rectangle. Once these layers have dried go back and the finishing touches to your eyes and add your teeth. I used a sharpie to outline the teeth detail.
And just for fun we added some googly eyes to some extra sticks. Dad and Aiden had an epic battle with aliens vs. the Avengers.