This is a sponsored post written by me on behalf of Riondo Prosecco. All opinions are 100% mine.
Fruity drinks are my favorite, and they are especially refreshing when paired with a delicious sparkling wine. This raspberry lemonade punch, with a splash of Riondo Prosecco is the perfect brunch addition. Raspberry and lemon are one of my favorite flavor combos, and the only way I enjoy wine is when it's crisp and fruity!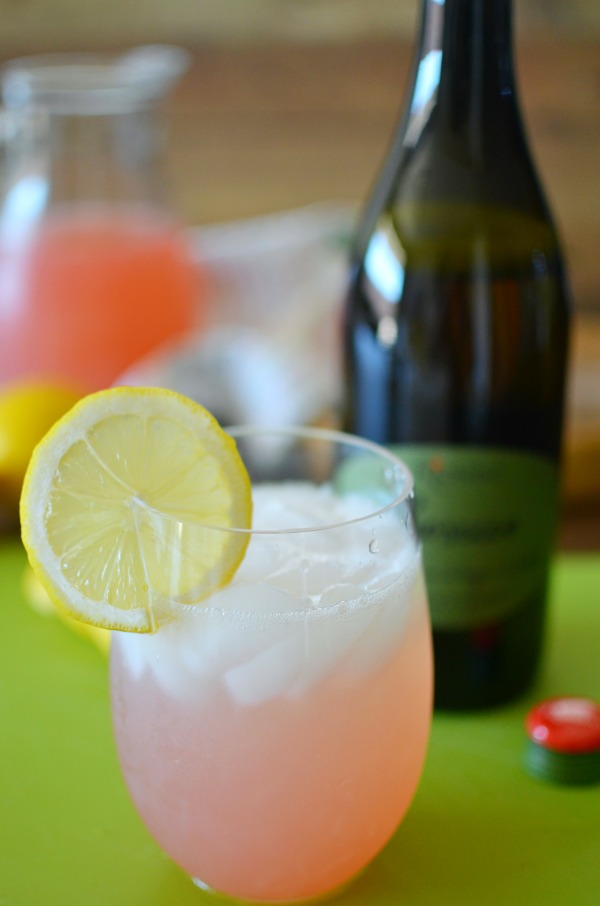 Prosecco is so much more than a special occasion wine. It is light, fruity, and has a touch of sweetness that makes it the ultimate adult beverage for everyday, at a great price. Paired with a tart and sweet lemonade, it's a unique and tasty way to enjoy this bubbly wine.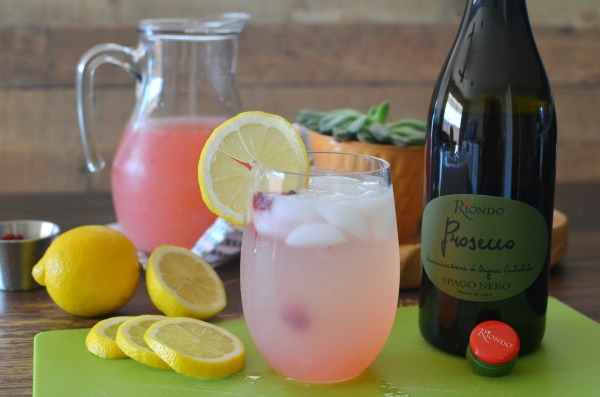 This summer, I'm celebrating National Prosecco Day, August 13th, with brunch. What a great time to mix up a batch of sparkling raspberry lemonade punch to enjoy with friends, and experience summer the Italian way! Riondo is the most authentic Italian way to celebrate National Prosecco Day with its amazing flavor, affordable price, and palette-cleansing bubbles.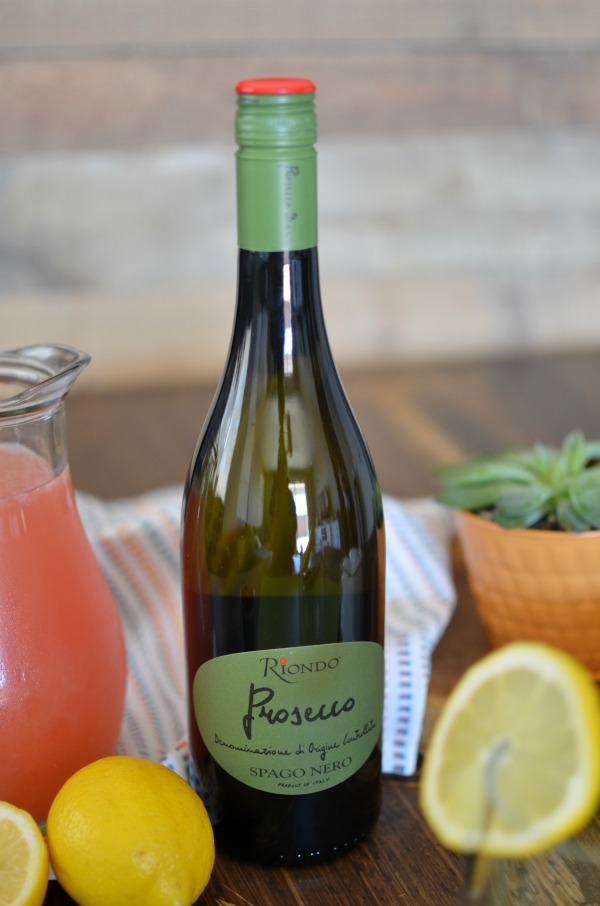 Ingredients:
Riondo Prosecco
Raspberry Lemonade
ice
lemons and raspberry for garnish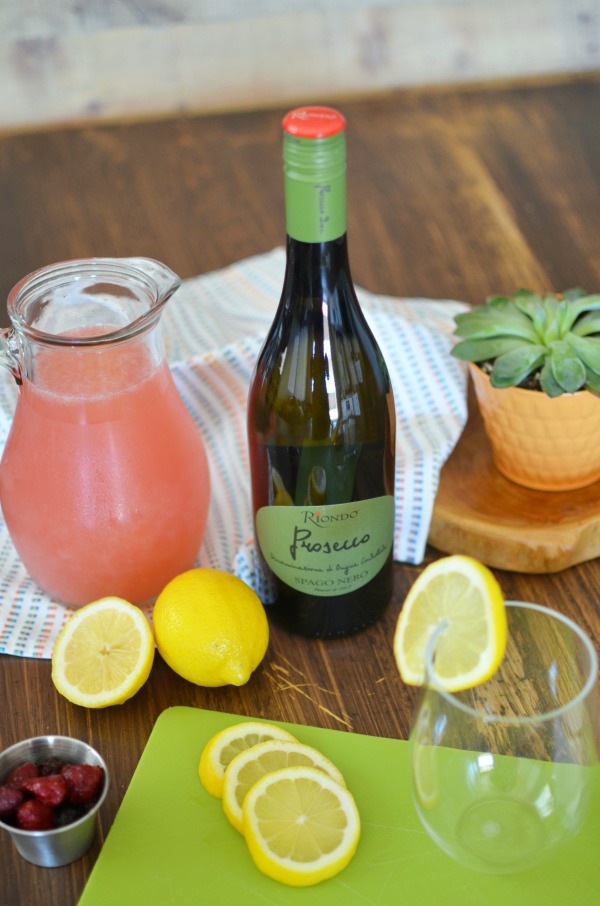 Directions:
Alternatively you could mix up a batch in a pitcher ahead of time, but I like seeing those bubbles really sparkle as they hit the ice and lemonade. It also gives guests the opportunity to adjust their drink to their own tastes. You could even setup a sparkling lemonade bar complete with different garnishes and refreshments. Mint muddled and garnished on this recipe would be an amazing flavor combination.
I love how bright this drink looks and it only took a few seconds to mix together with 2 ingredients. Are you ready to let Riondo help make your summertime brunch a bit more bubbly? Check out these other
Riondo Prosecco Cocktails
ideas.